Vintage Original HEUER MONACO 1133B Steve McQueen Mens Swiss Watch
1970 vintage Heuer Monaco 1133B, early serial #158***; working condition, with average signs of age & wear.
For OTD/CT members $11500 USD Shipped or $11k local pickup Los Angeles.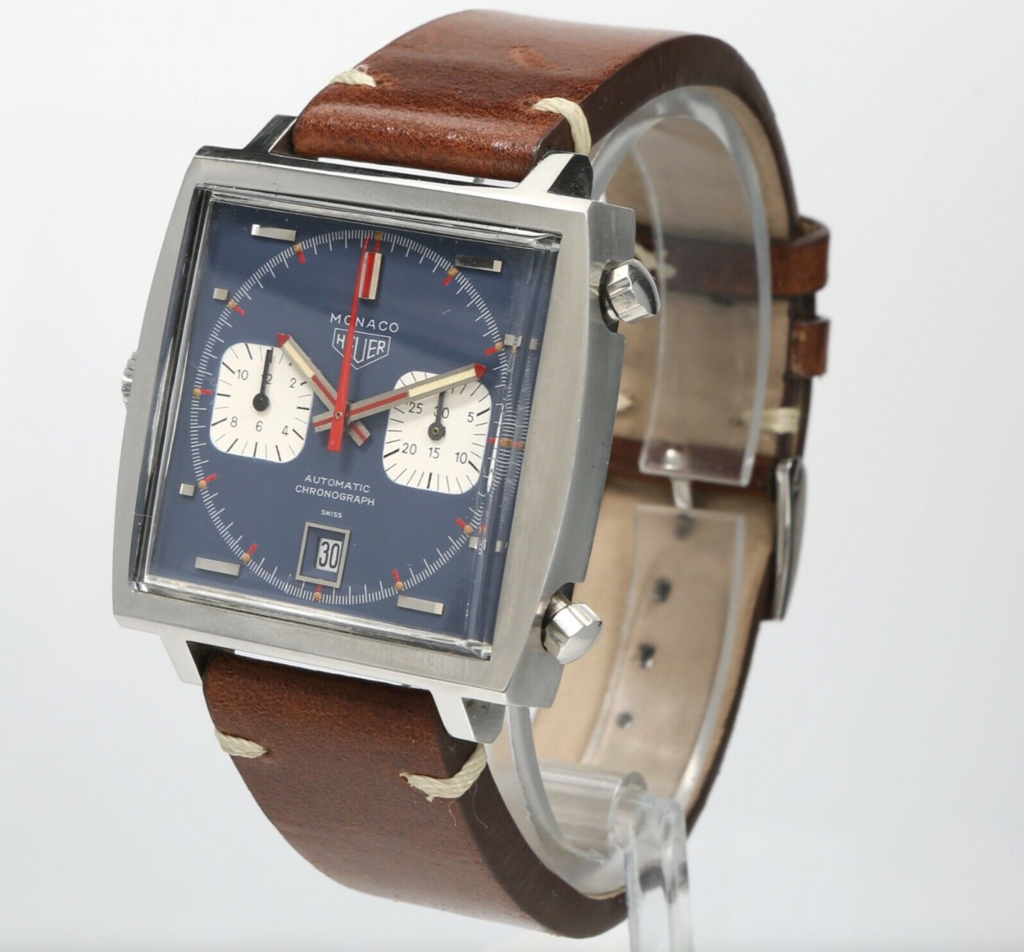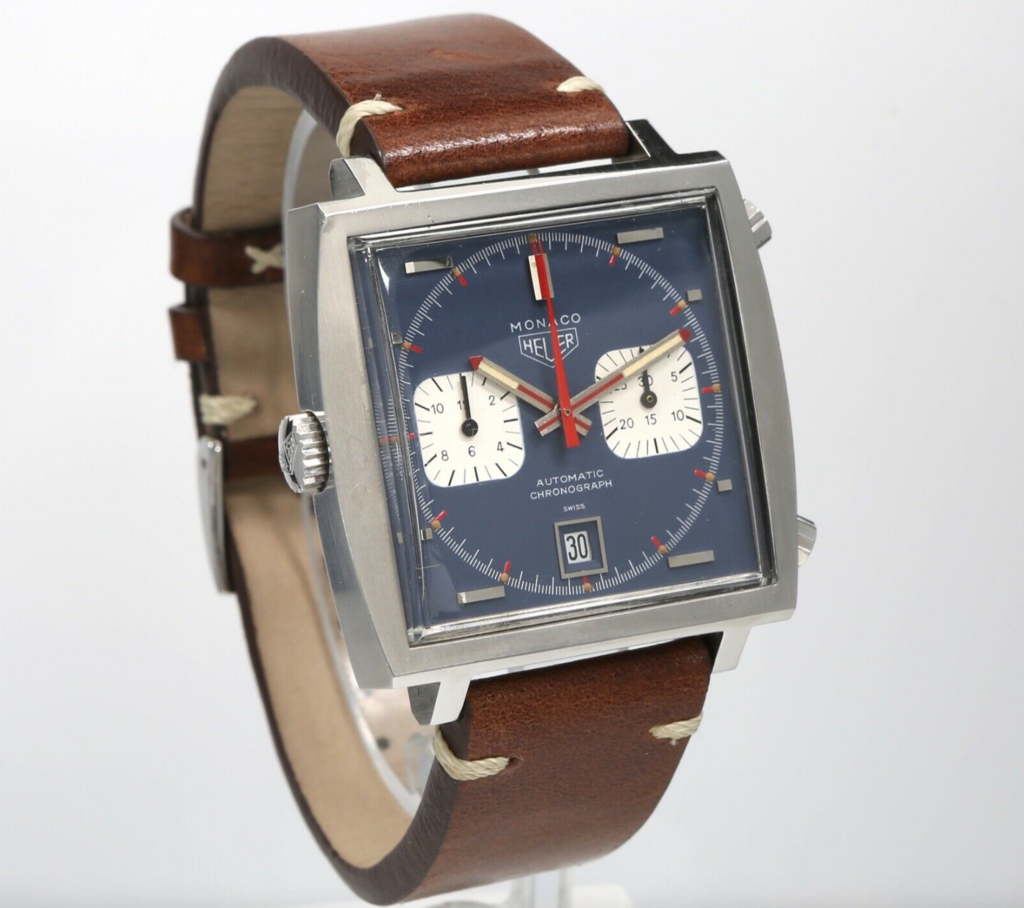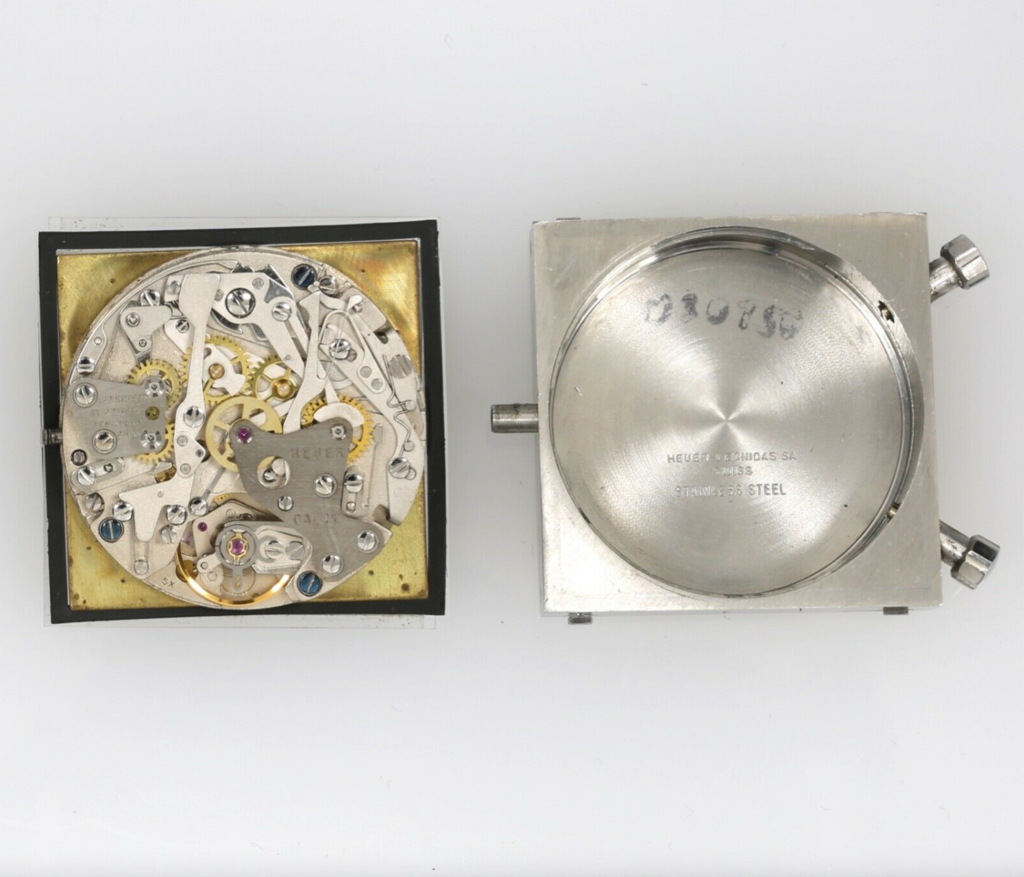 Im sure you already know what you are looking at but I'll try my best to mention what I've learned.
The watch has been with me for a few years, the guy I purchased it from said he got it from "Second time around". It has been worn less than a dozen times in this period, is working & keeping time, all functions start and reset properly, however I have not worn it long enough to know more so let's assume it will need a service some time in the future.
After the transitional model the Monacos came in two variations, the earlier light blue matte which this is, and the dark blue brushed dials later.
The Dial; in flawless condition, light purplish shade of blue with glossy eggshell white enamel recessed registers, unbelievable but believe it because its in mint condition. You can tell it isn't refinished as the lume dots are darkened, just an amazing example.
The hands; the minute and hour hand look like service parts as the lume is lighter and fresher, but are still correct. I have had the small black register hand at the 9:00 changed to one from an Autavia viceroy, it was an incorrect shaped one when i first received it.
The Case; 40mm is early production right after the transitional types which places it at 69-70, the case is refinished but the Serial 158*** & model 1133 are still visible, there is a ding near the top left corner, newer gasket, the case back has some scuffs as once upon a time someone tried getting into the case without knowing how to open it. also there are service numbers in the caseback which you can see in the pictures.
The Movement; The original Heuer Caliber 11, date wheel & crown are smooth, the chronograph engages properly starts and stops properly, overall looks very clean.
The acrylic crystal has light scratches, the 22mm brown leather band is few months old with Aftermarket Heuer marked 18mm buckle.
Please excuse the ugly watermarks & contact me if you need more pictures or have any questions, I will do my best to reply instantly. Thank you for the space