Hello,
I have a question, have you sold the watch by now? I have the absolutely identical watch - no. 243138 - and I would like to know how you know it's a 1563, because the case says 1163.
My father bought mine in 1971 in Grindelwald, Switzerland, and she was unused in my desk drawer for 31 years because I thought she was defective. Once really shaky and she was walking again ...
By the way…. Mine is in better shape, as she was well kept in the drawer for years. However, I do not see that it glows in the dark. But the hands are still in rich orange ....
Best regards
Lutz
: Hi all,
: For sale my everyday wearer, this very nice, all original Heuer
: Autavia 1563 T silver dial. Case is in untouched condition with
: original brushing still visible on upper case. Some scratches
: close to lugs caused by first owner who took the bracelet off
: with the wrong tool. Bevels still pretty sharp along the case.
: Case back without any scratch due to use of wrong tools. Serial
: # and model # visible between the lugs. Bidirectional Tachy
: bezel is in good condition with only minor blemishes. Case is
: marked 1163, a pretty common thing with the early cal. 15
: Autavias. As per Master Reference Table, serial numbers starting
: 243xxx are usually found on Siffert MARK VI.
: Silver dial is in great condition. IMHO this is the best dial color
: of all cal. 15 models.
: Hour markers have the original lume that is still glowing in the
: dark. The orange accents in the sub-dial have faded to a yolk
: like yellow.
: Hour hand has faded to the same yellow while sweep and minute hands
: have still most of their orange tone.
: Original crystal has some scratches but nothing major.
: Crown sets time and date correctly. Pushers start stop and reset
: correctly. Movement, an all original Heuer cal. 15, runs strong,
: keeps great time and still has a very good power reserve.
: It comes on original, full length Gay Frères BoR bracelet.
: Bracelet has some minor stretch and wear. End links are marked
: HLF.
: Asking price $5300 (paypal please add 4%) CONUS shipping by courier
: free for OTD members. International shipping, by courier only,
: at cost.
: Thanks OTD and Jeff for the space.
: Regards,
: Luis
:
: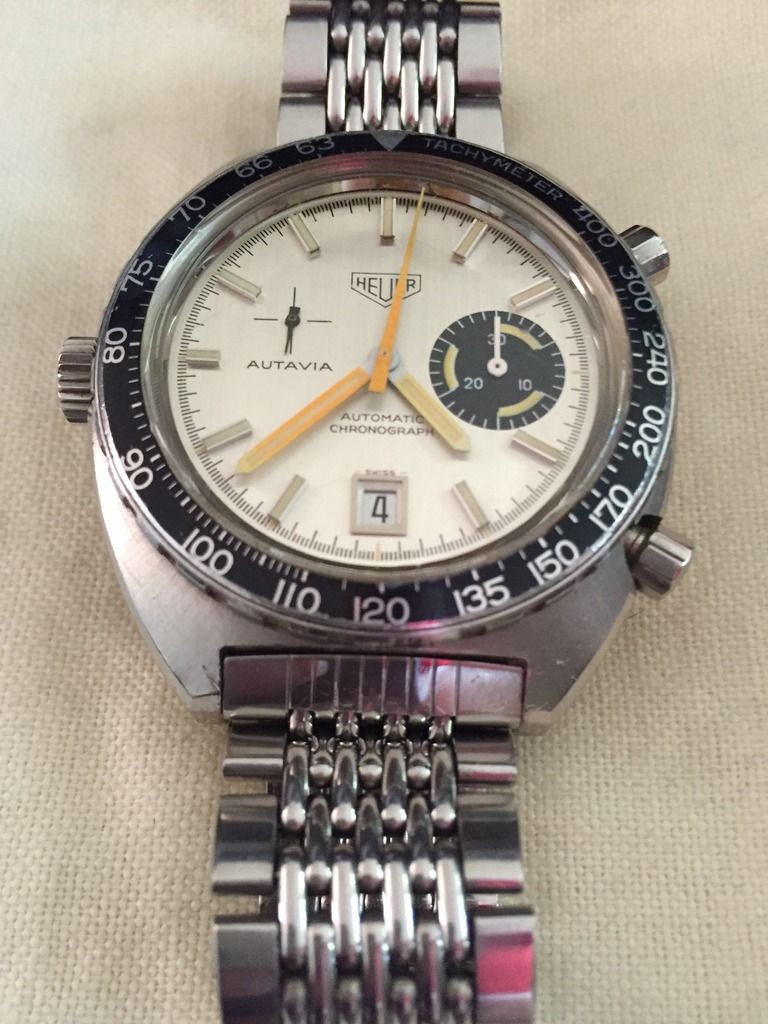 :
: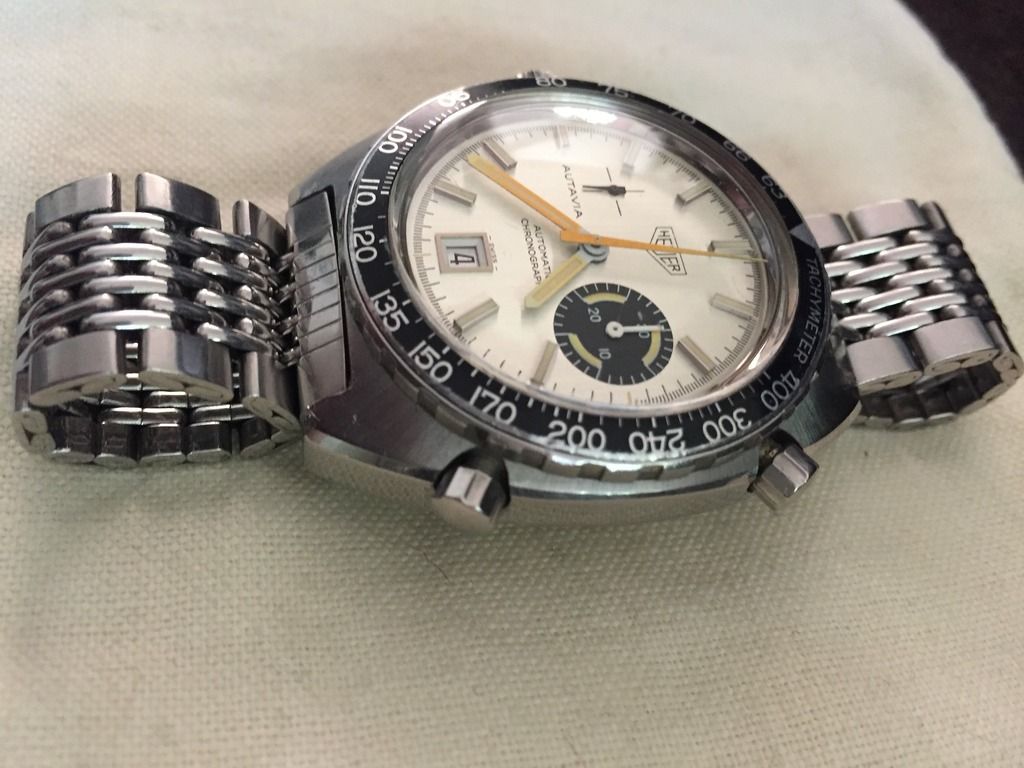 :
: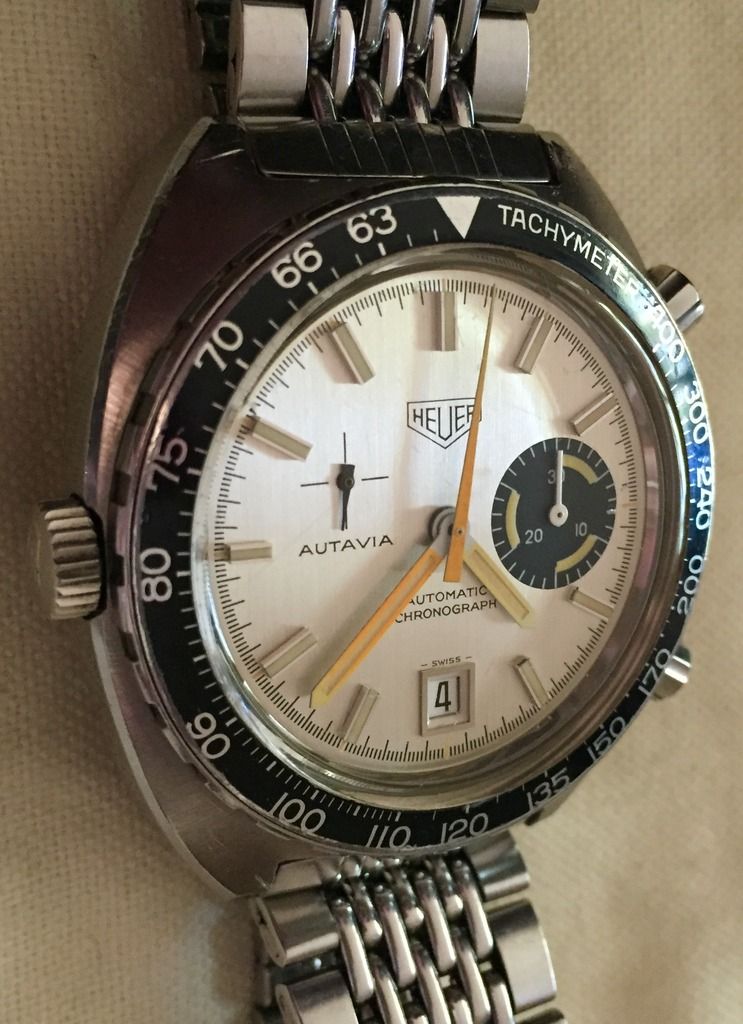 :
:
:
: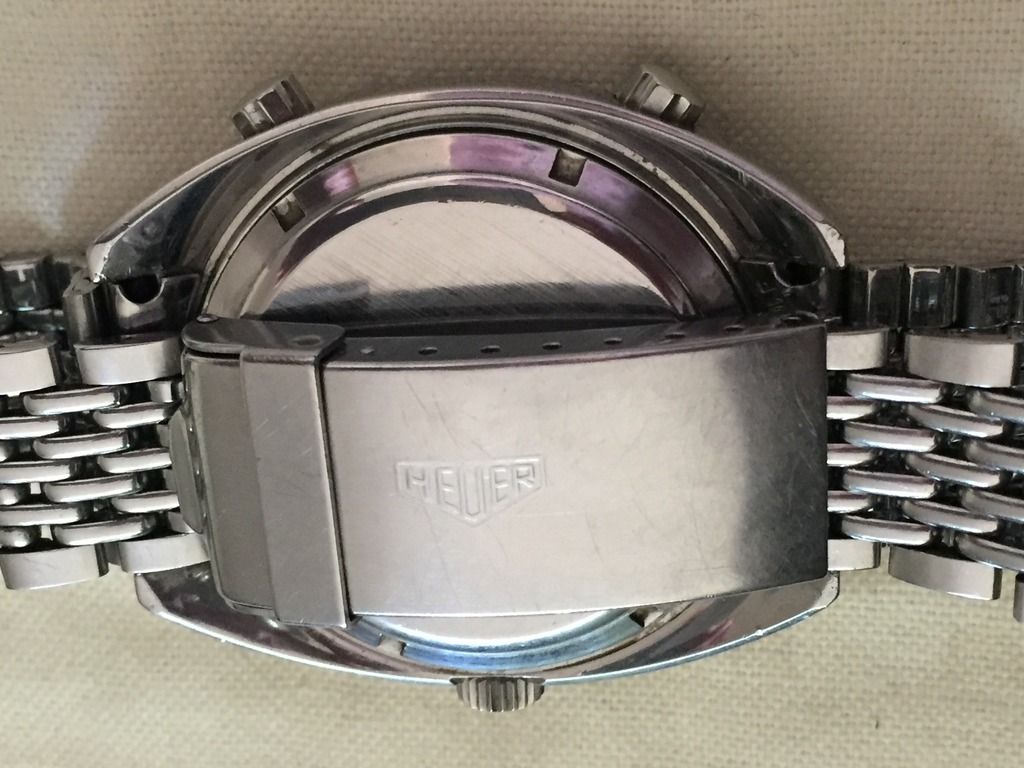 :
: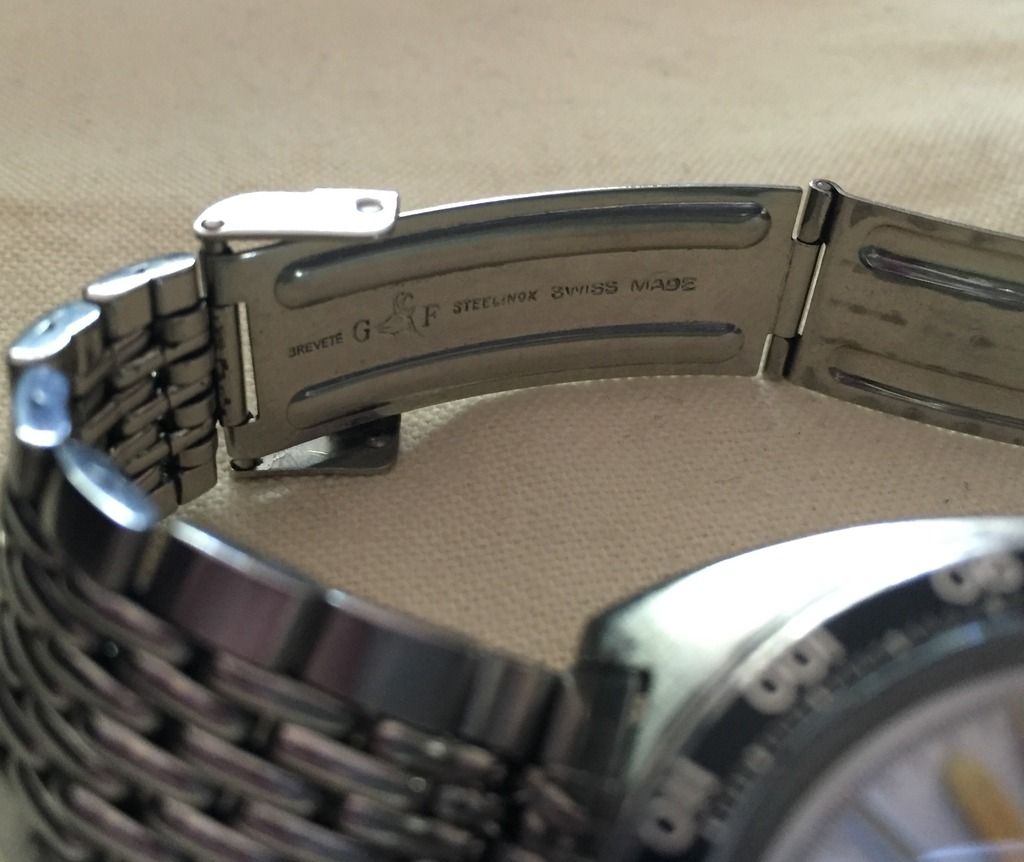 :
: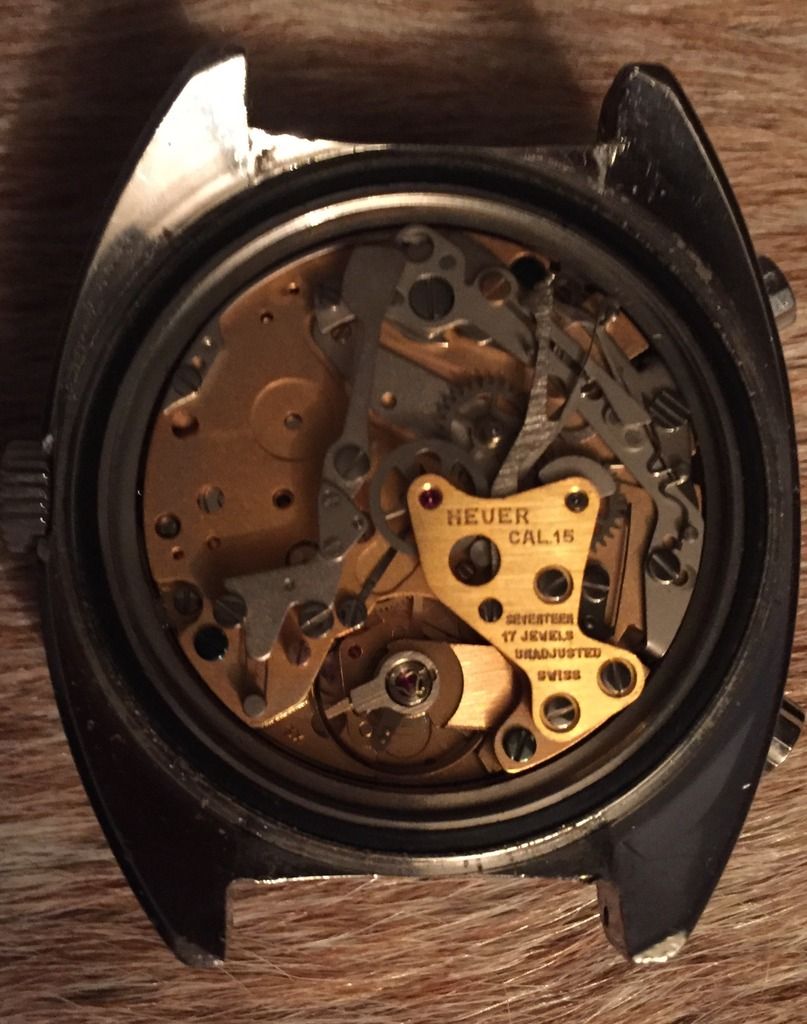 :
: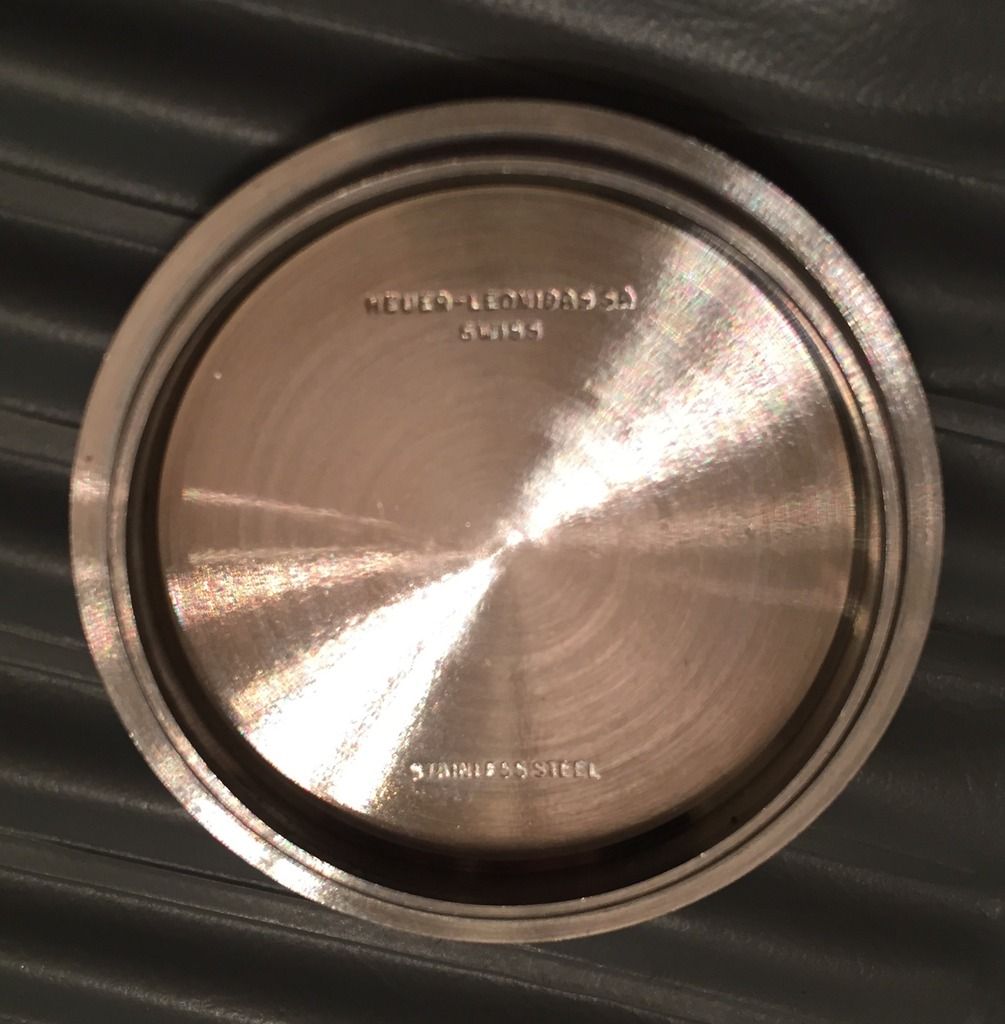 :
: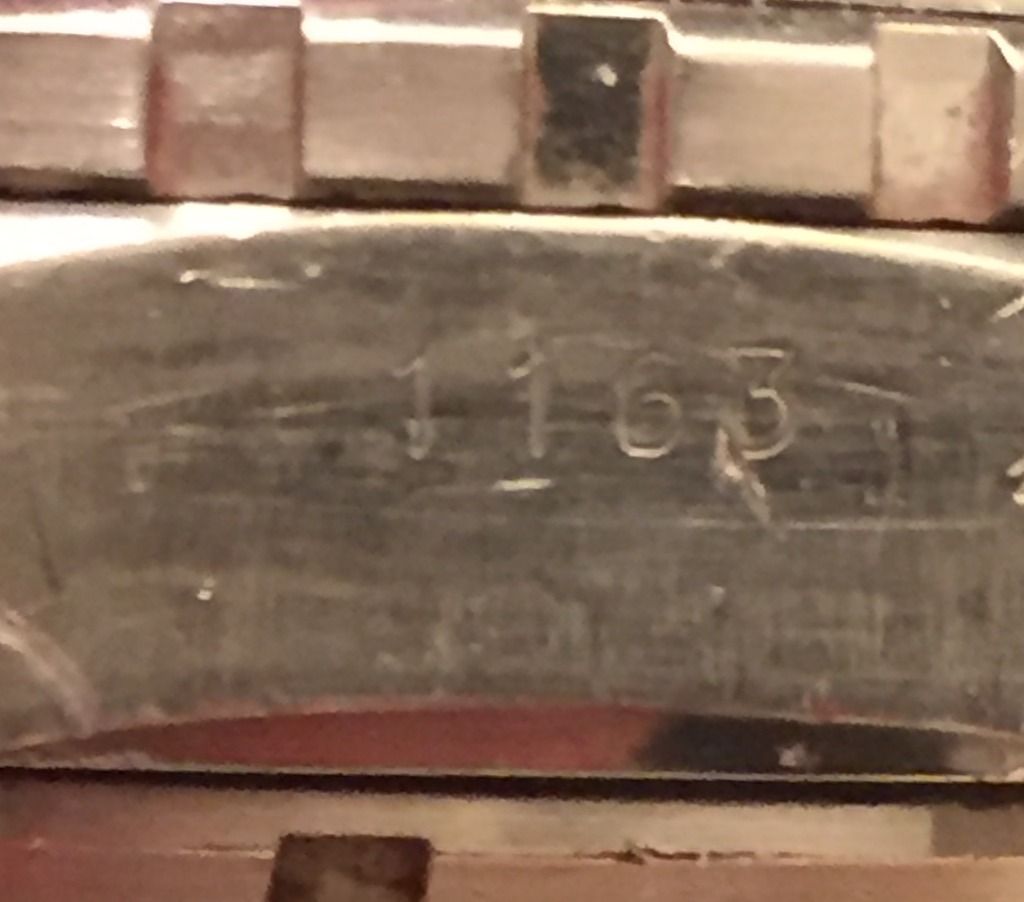 :
: