This is my own personal watch and not Doc's watch or anyone else's. I do not list much on OTD lately, but have been selling watches and parts here for several years. Just put Buddy in the OTD search option and you can see my very many listings here. Whomever Julienne777 is - they are not me. Best regards, Buddy
Very nice Gallet Multichron with a beautiful original dial and
: handset. The case measures 35.5mm in diameter and has a
: screwback. Ref. 3035. The movement is a Venus cal. 150 which is
: running well with the chronograph functions operating properly.
: Could use a new movement spacer. The dial on this Gallet appears
: to be the same dial that is often seen on the Multichron 30M
: clamshell cased chronograph. It is a very finely detailed dial.
: Seldom seen with this luminescent handset that includes a
: luminescent sweep second hand. More often the Multichron is seen
: with the blued steel hands. Great looking vintage Gallet. $2750.
: Worldwide delivery is $25. Full refund less shipping if you are
: not satisfied.
:
:
:
:
:
: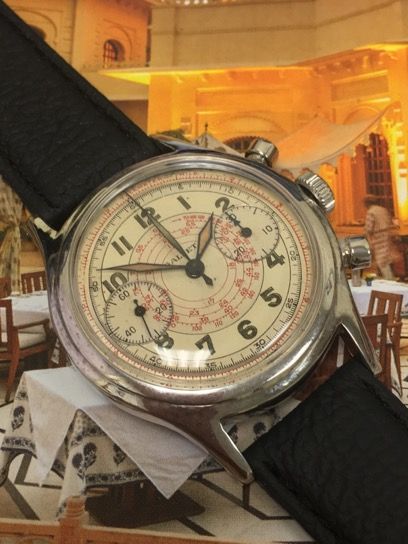 :
:
:
:
:
: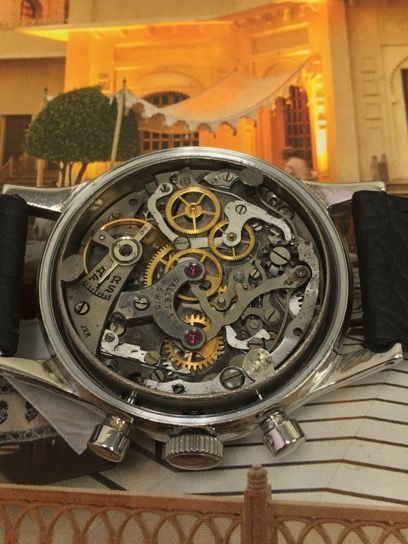 :
: