Finding good stylish straight-end vintage watch bracelets for smaller size wrists can be difficult. Here's a stainless steel one with great styling at a great price. Sought after flat-link watch bracelet style that was popular in the 1960s. This is an original vintage piece from that time. Nice deco accents across the center rows. Short Length band measures 5 5/8 inches long (14.3cm) and sizes down to 5 1/8 inches long (13cm) with the easy adjustments in the clasp. You can make it even shorter by removing links on either side of the clasp (they simply unfold from the back and come off).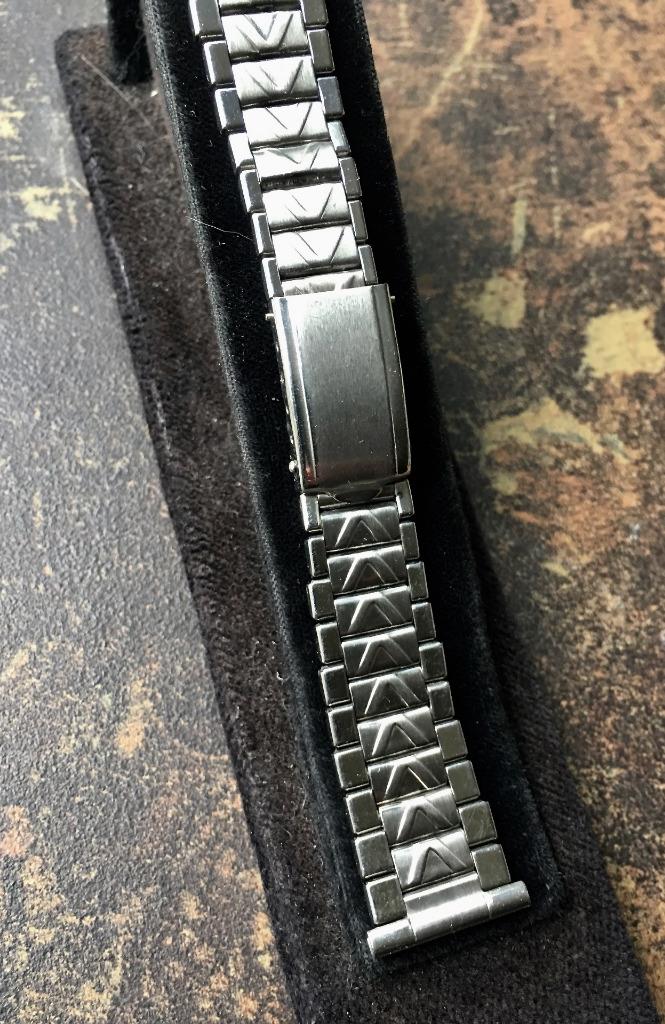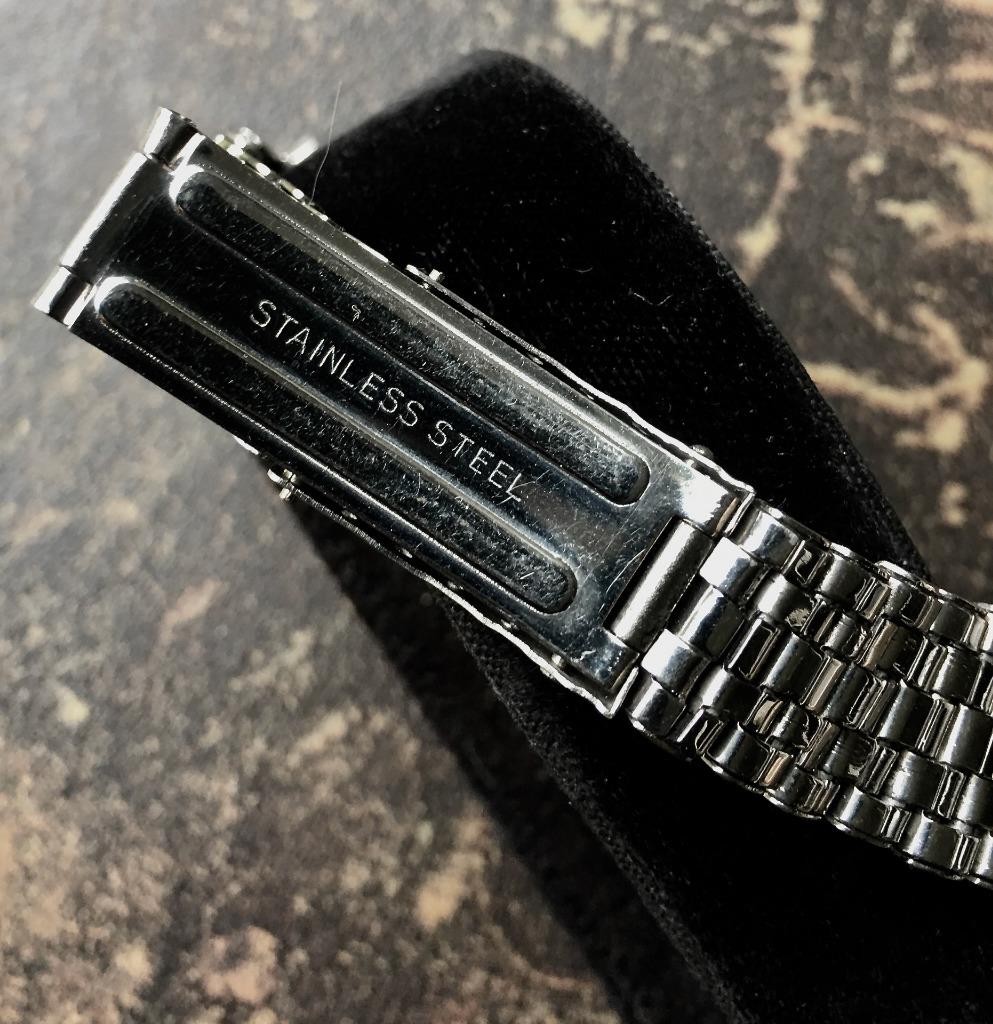 Nice tapered shape to this band. The clasp is 14mm wide. Last link before the ends is 17.6mm wide. Clasp is stamped Stainless Steel on back. The links are 3mm thick. Lighter weight band weighs 22 grams.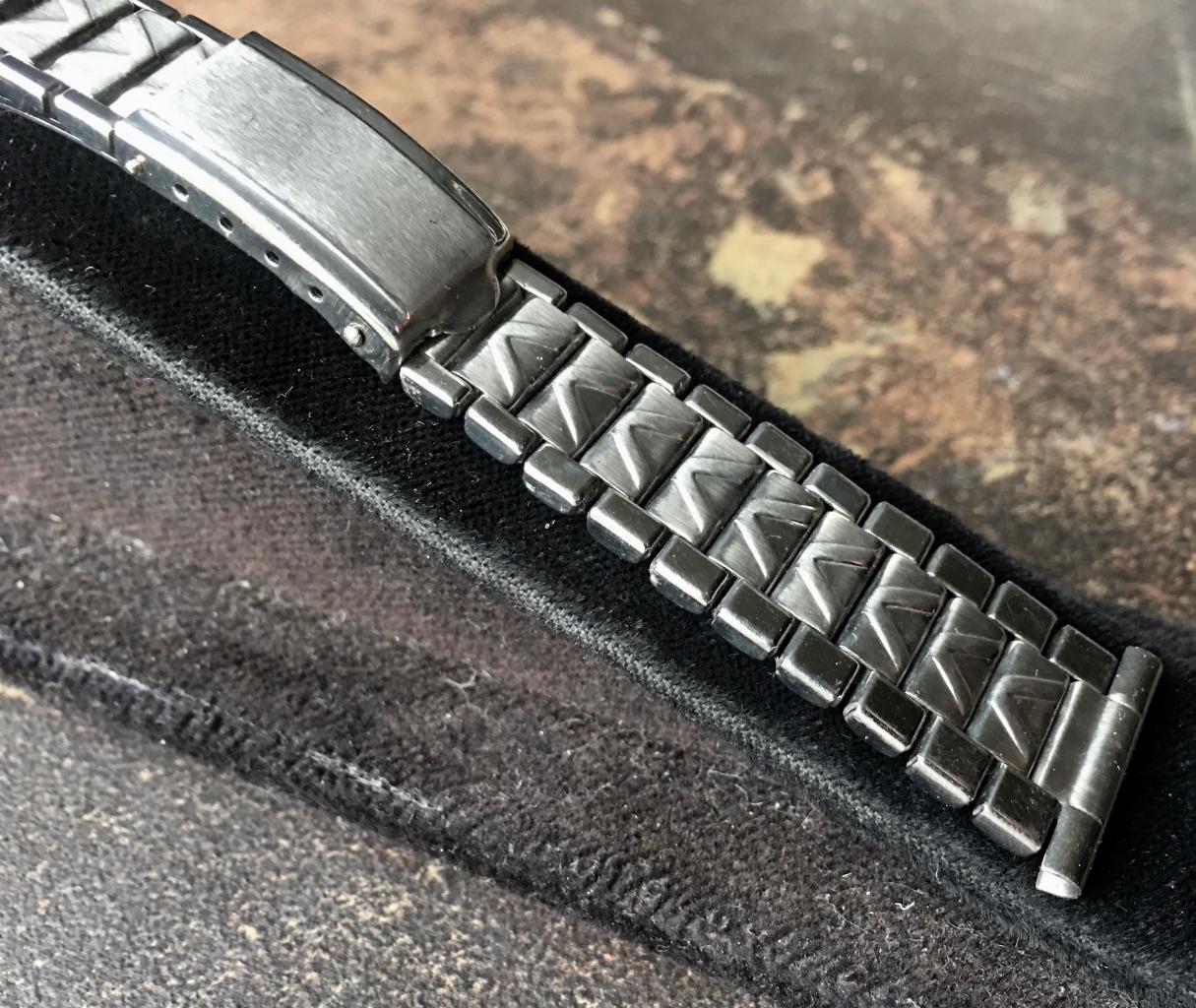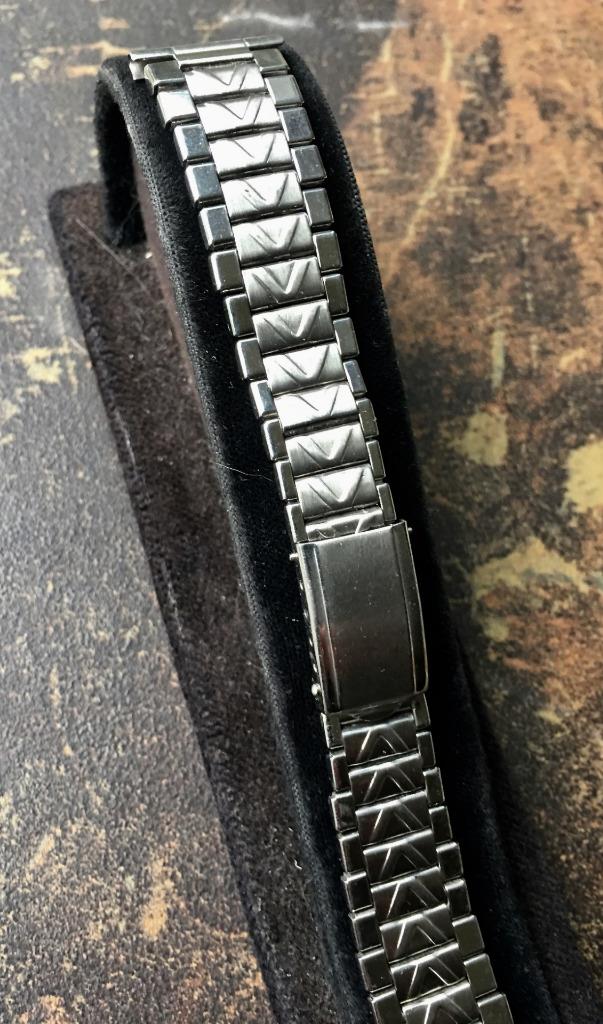 Price $75
U.S. buyers pay $7.99 shipping & tracking. International buyers pay $40 for First Class Registered shipping or $70 for Express (arrives in 4-5 days worldwide).
PAYPAL or QUESTIONS to billmahoney@aol.com
Thanks for lookin - Bill Mahoney (Squinky)
Squinky.com
Email billmahoney@aol.com if you need additional information or if you are seeking a particular style or size ends similar bracelet. We also have many other types of flat-link watch bracelets for sale in the Heuer, Omega and Bracelets sections at Squinky.com