Get 1/2 off these regular prices listed here if you purchase today only: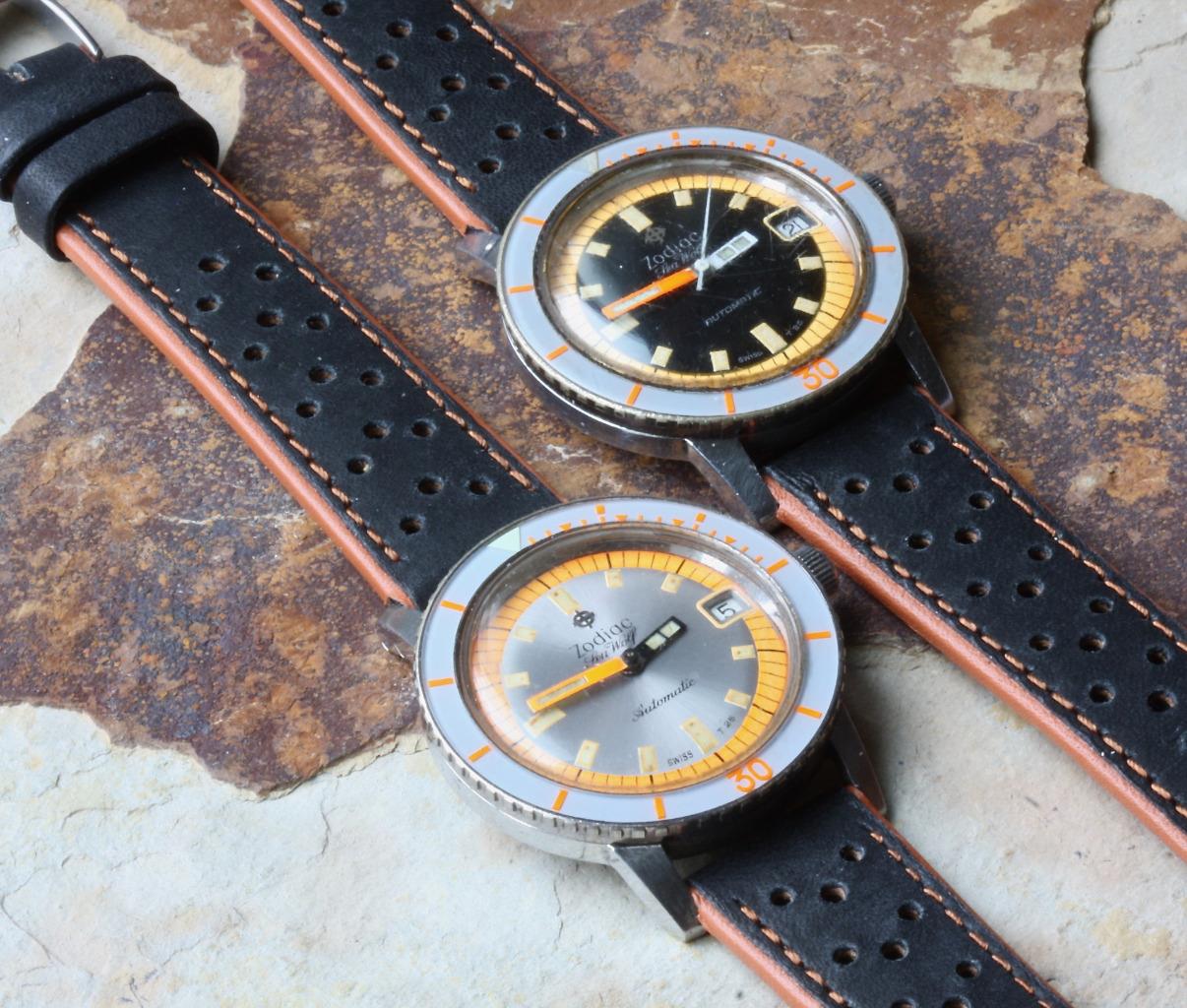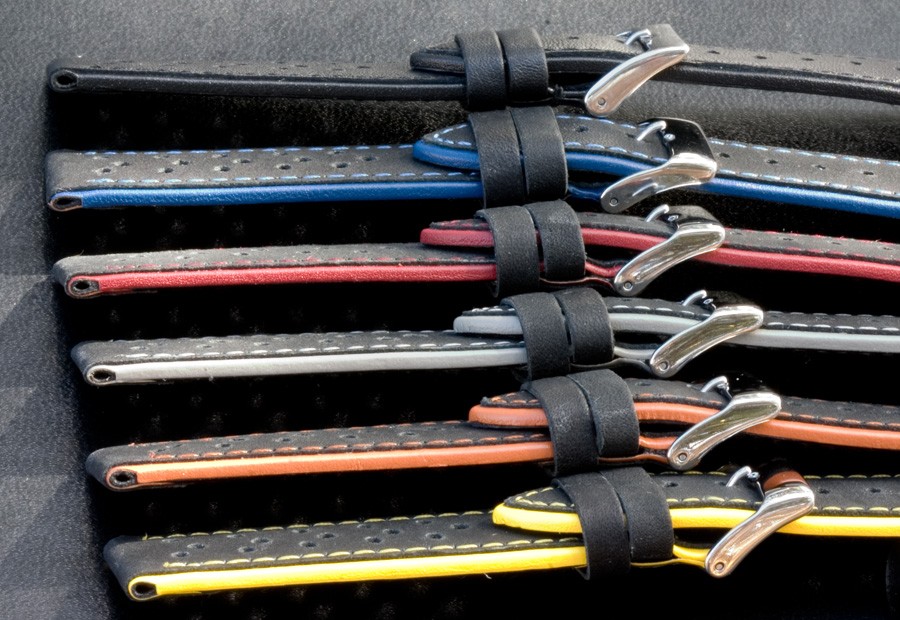 Several colors and sizes are already sold out. I can no longer get these produced, so you won't see them again. Get these today at 1/2 off while the supply lasts in the following sizes and colors:
Available in:
18mm with blue, yellow or red
20mm with blue or yellow
22mm with blue, yellow, red or grey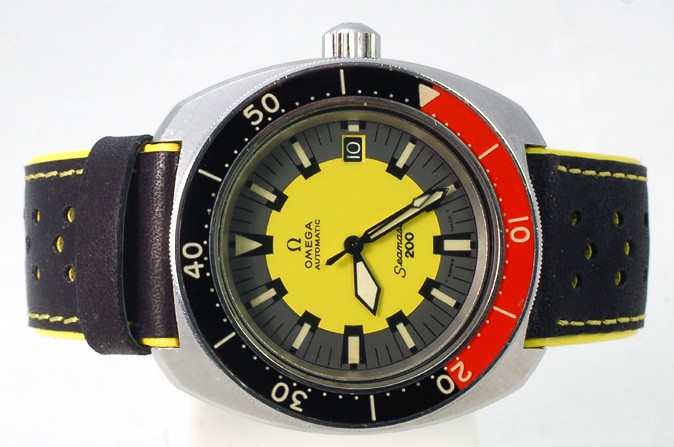 Liven up your favorite colorful watch with a black leather perforated leather Racing Stripes band. Great way to accent colorful bezels or dials.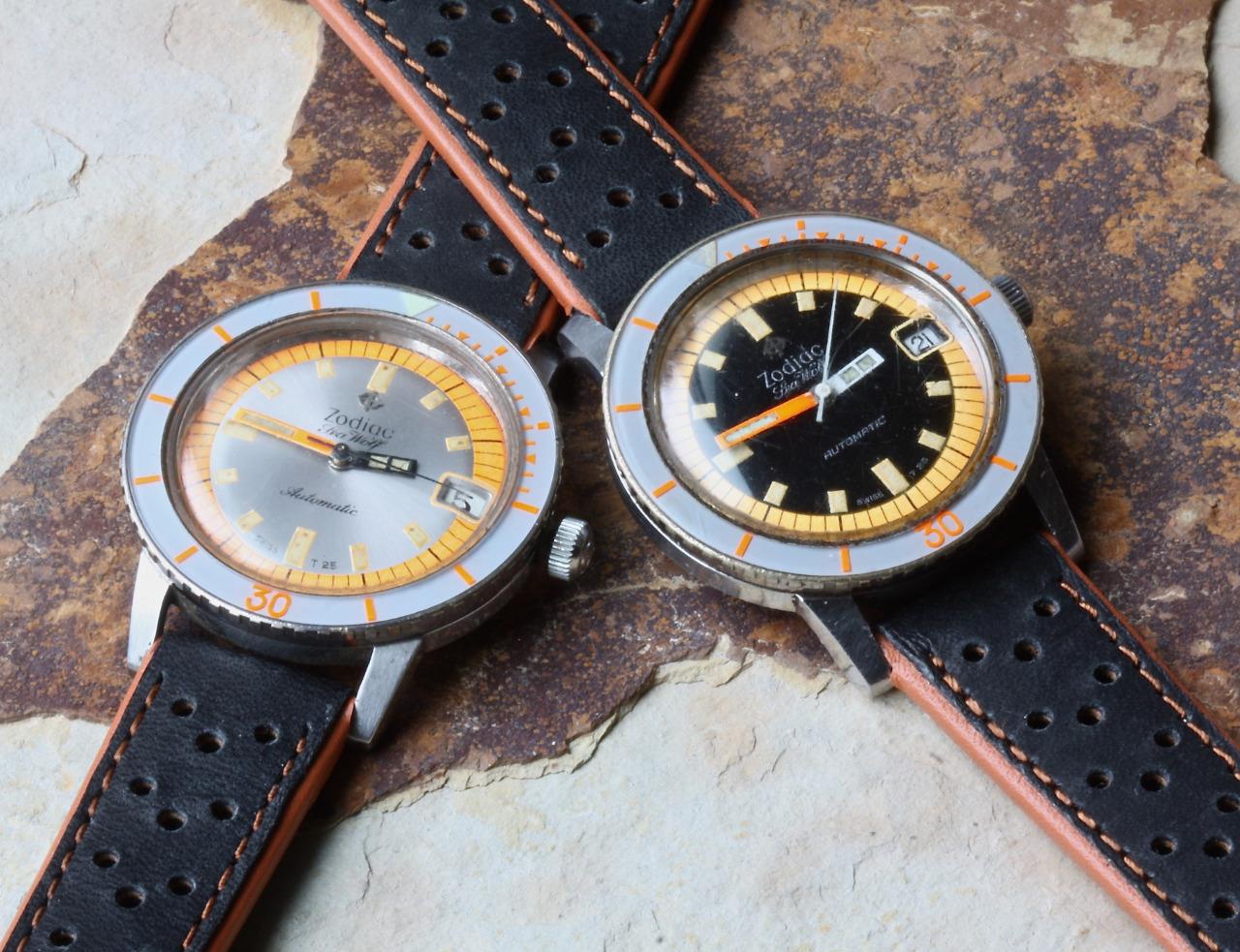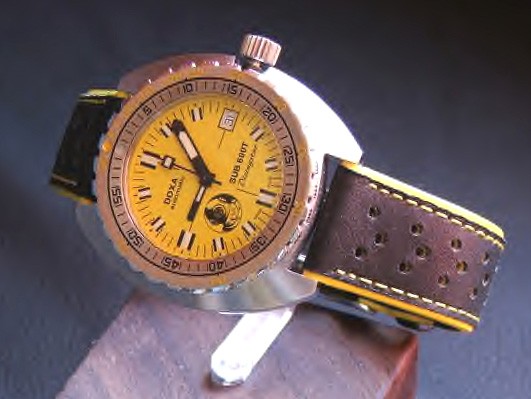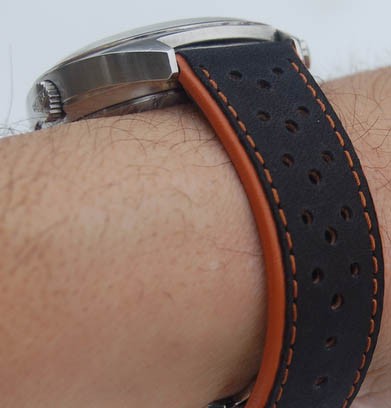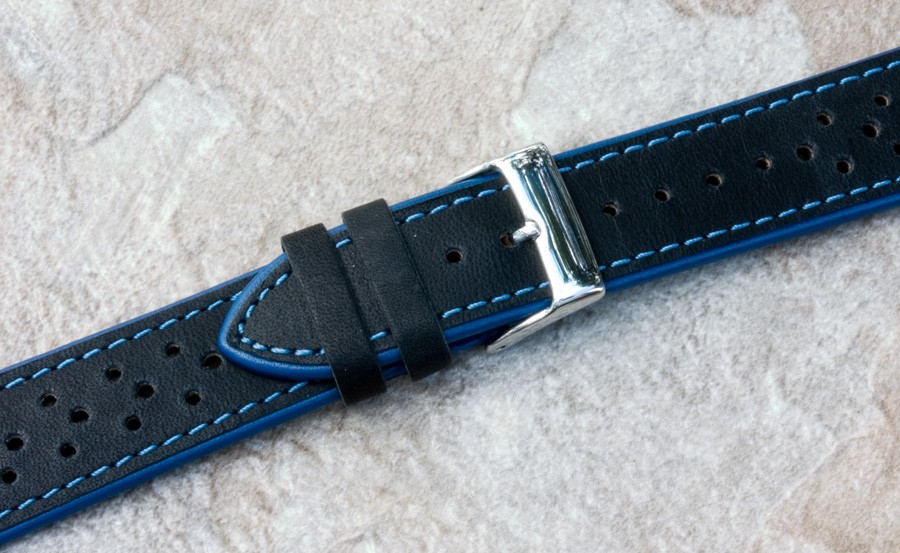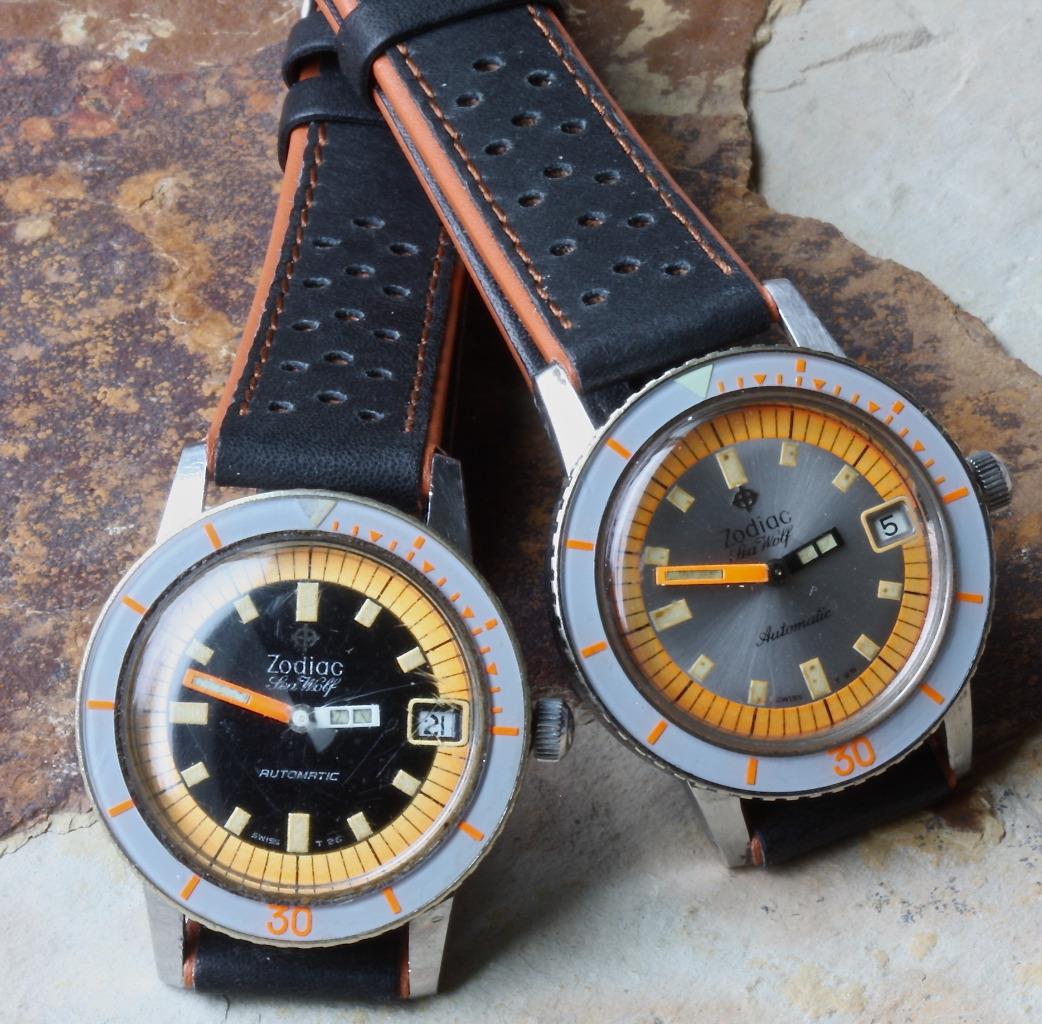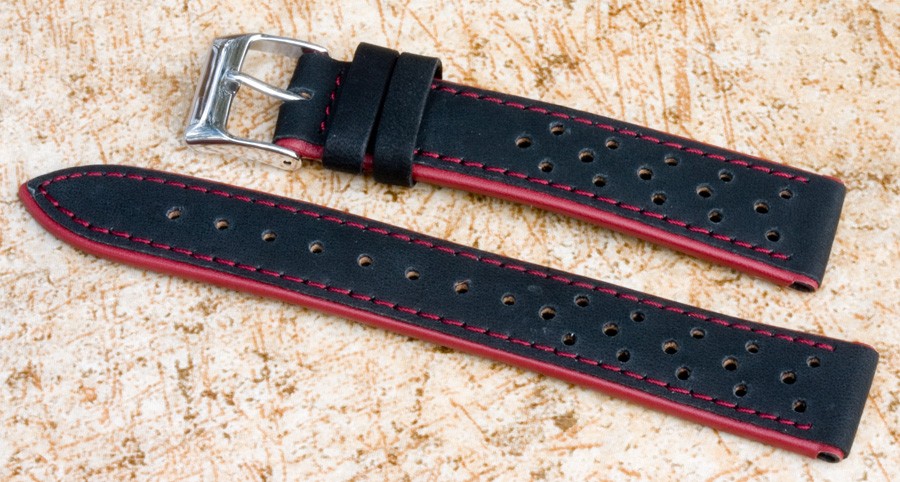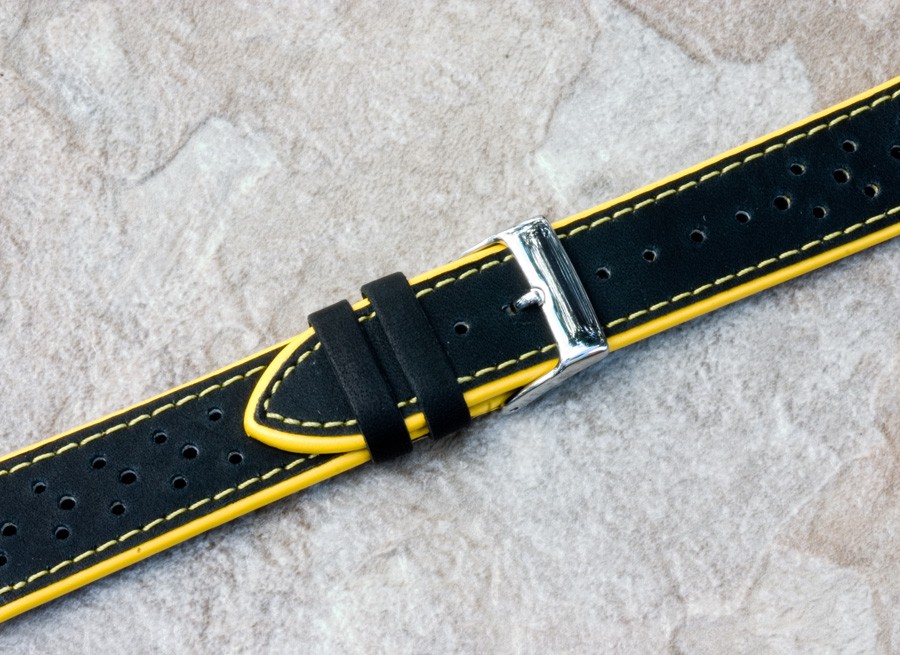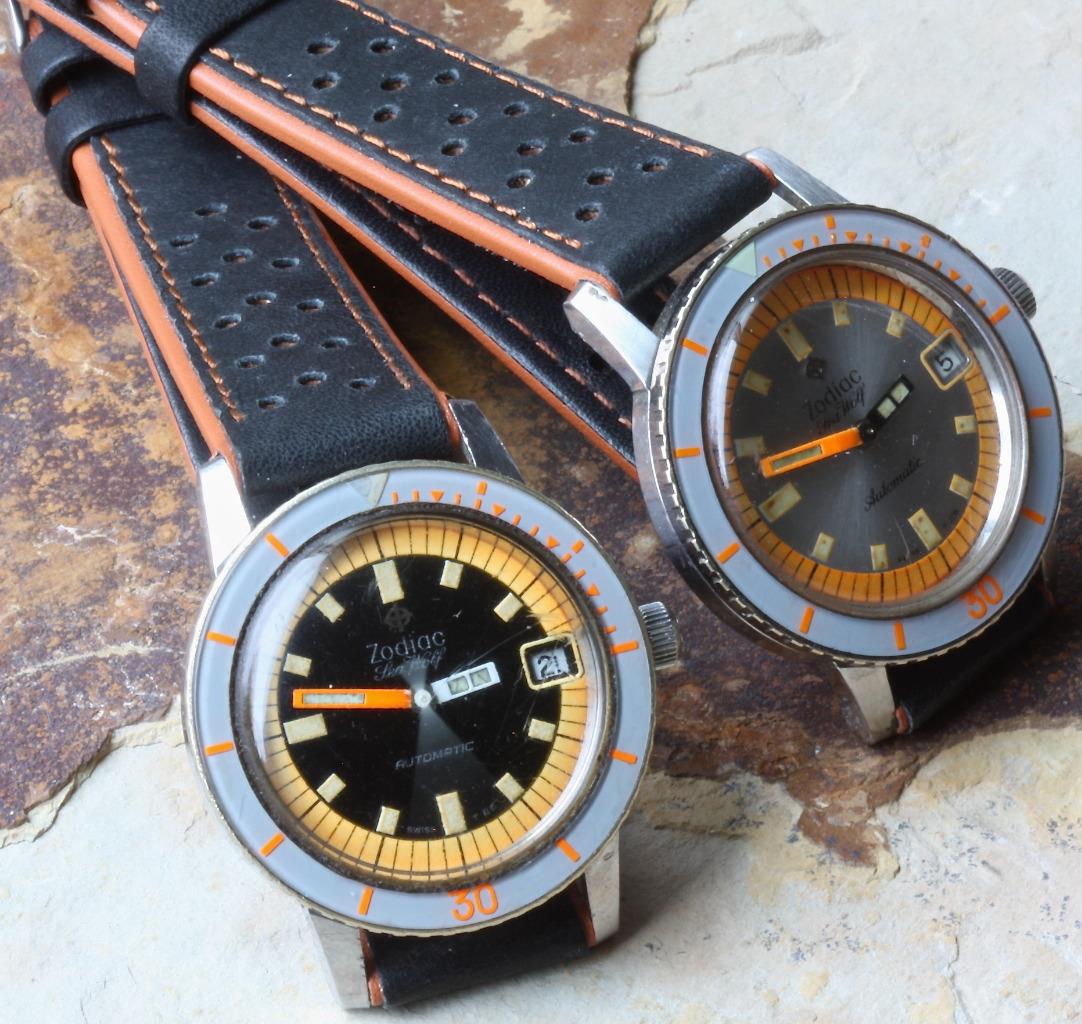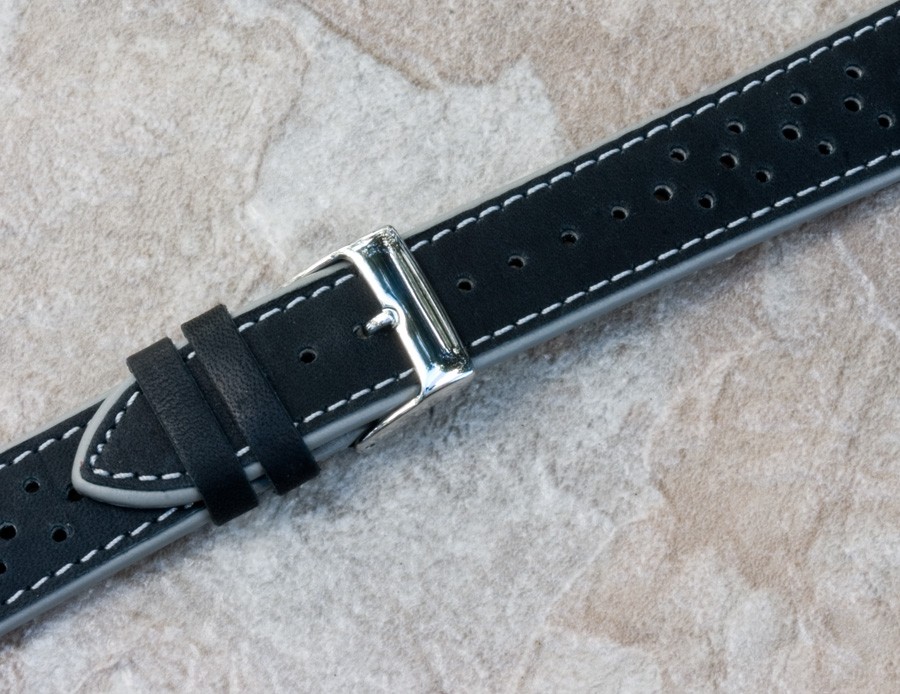 SPECS: These bands are made of three pieces of genuine leather, then fully stitched for durability. A third layer of leather with the color is sandwiched in between two black leather layers to create a Racing Stripes band. The leather has a finish some people call glove leather. Standard length straps measuring 7 ½ inches placed end to end, not including the buckle. (Metric measurement is 116/76). Medium thickness strap goes from 3.5mm at the tail end to 4mm where the band meets the watch. Steel buckles. These bands will accept the Seiko fat spring bars. The buckle ends are -2mm from the strap end size, if you want to install a signed buckle. The straps micro-adjust with center sizing holes all the way down the length of the strap for even the smallest wrists.
REGULAR PRICE: $59.99 TODAY'S SALE $29.99
18mm size with red, blue or yellow stripes
20mm size with blue or yellow stripes
22mm size with red, blue, yellow or grey stripes
Add a Heuer buckle to an 18mm or 20mm band for $150.
SHIPPING COST: $6.99 to USA or $19.99 internationally
PAYPAL OR QUESTIONS to billmahoney@aol.com
Thanks - Bill Mahoney (aka Squinky)
Squinky.com
WANT AN ORIGINAL RALLY BAND INSTEAD? Browse Squinky.com or email me at billmahoney@aol.com for information on the vintage 1960s/70s bands I have in stock for Heuers and other brands.