Dear all,
As much as I love these Amidas (I have owned many in the past) I need to let them go to make room for some other stuff that I want.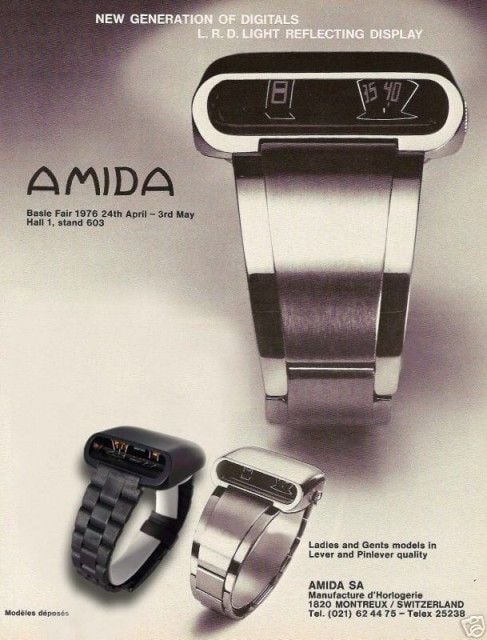 As per the title says, it's an Amida Digitrend from the '70s that served as inspiration for MB&F's Horological Machine 5 alongside the GP Casquette (a quartz watch with red LED dial), the Lamborghini Miura, Lotus Esprit and Lancia Stratos. It is a driver's watch meaning that the watch was designed to be worn while driving and holding the wheel. As such the dial is on the side of the case.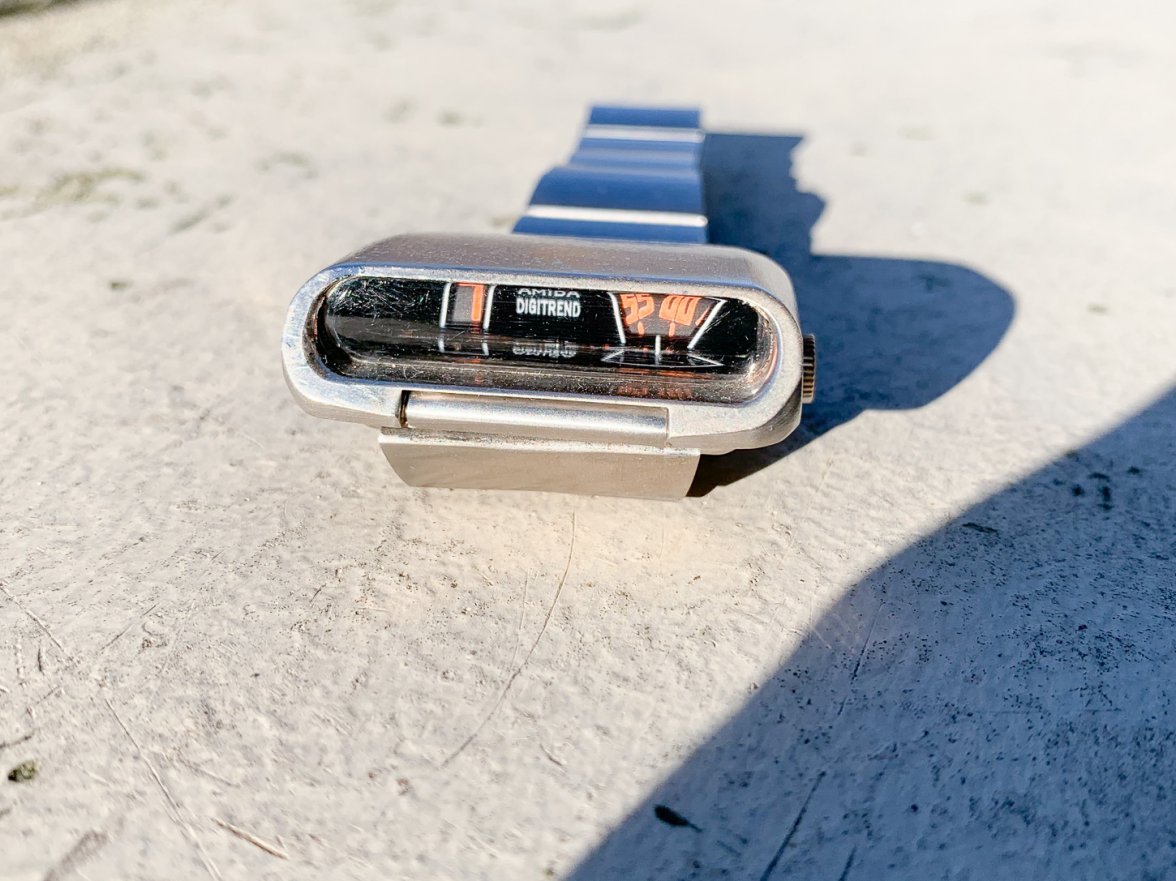 The movement inside is Amida's 1Jewel caliber which is not the most accurate or quality to say the least. However, Amida made this caliber with 17Jewels and there is a known hack where a trained watchmaker can actually swap the lousy 1J movement and put in an identical 17J caliber. This is what happened to my watch as well. You need to take out the movement, remove the red and black hour and minute plates and reattach them on the new movement. Change the crown and you are good to go. My watch runs and keeps good time, however, I have not tested the accuracy. This is a novelty watch so I very rarely wear it so being within COSC is not my aim :)
The brushed case has some wear but nothing too crazy. The original bracelet is there in its full length. It is a bit too large for my 7.5" wrist.

(the black spot on the side of the case is the refelction of my camera lens)

The watch displays the time through a prism, similar to a submarine's periscope. The dial inside the case with the hour and minute plates are facing upwards, the prism takes this image and projects it to the side of the case where the jump hour dial is.
As the case is not in perfect condition (please check photos, I'm also happy to send some more) especially compared to the other one I'm selling, I'd like to get €750 shipped. I'm happy to accept PayPal as "f&f" (or you cover the fees) or Bank Transfer. If you have any question please don't hesitate to ask. Thanks for reading.