This is a Seiko 0634-5001 with original bracelet, original box, guarantee booklet, warranty booklet, instruction booklet and Seiko-stamped plastic bag with extra bracelet links. Produced in 1974, this was Seiko's first digital chronograph. All functions work correctly. It has only very faint marks on the case. The glass is completely unscratched. The LCD is crisp and clear. The light is bright.
The crown gets pushed in to switch to chronograph mode and pulled out for time set mode. The watch has been cleaned. The front left button must be pushed with a bit of extra pressure and has a very slight stick to it, but functions fine. The booklets are in great shape. The warranty booklet has the retailer's stamp in the back and a carbon copy on the next page. The box has discoloration and staining on the outside.
This a beautiful, well-preserved watch and it's very rare to find them in such great condition!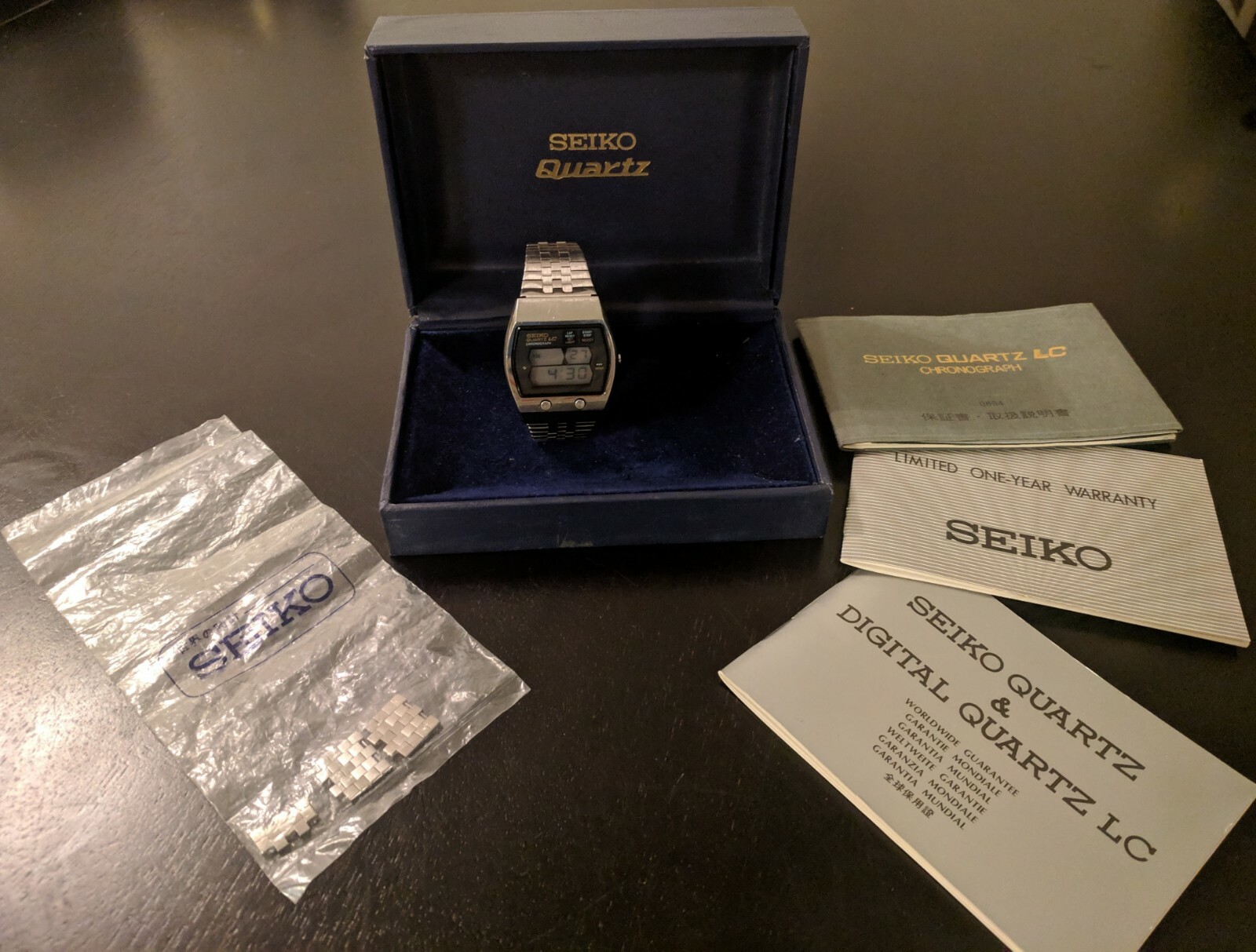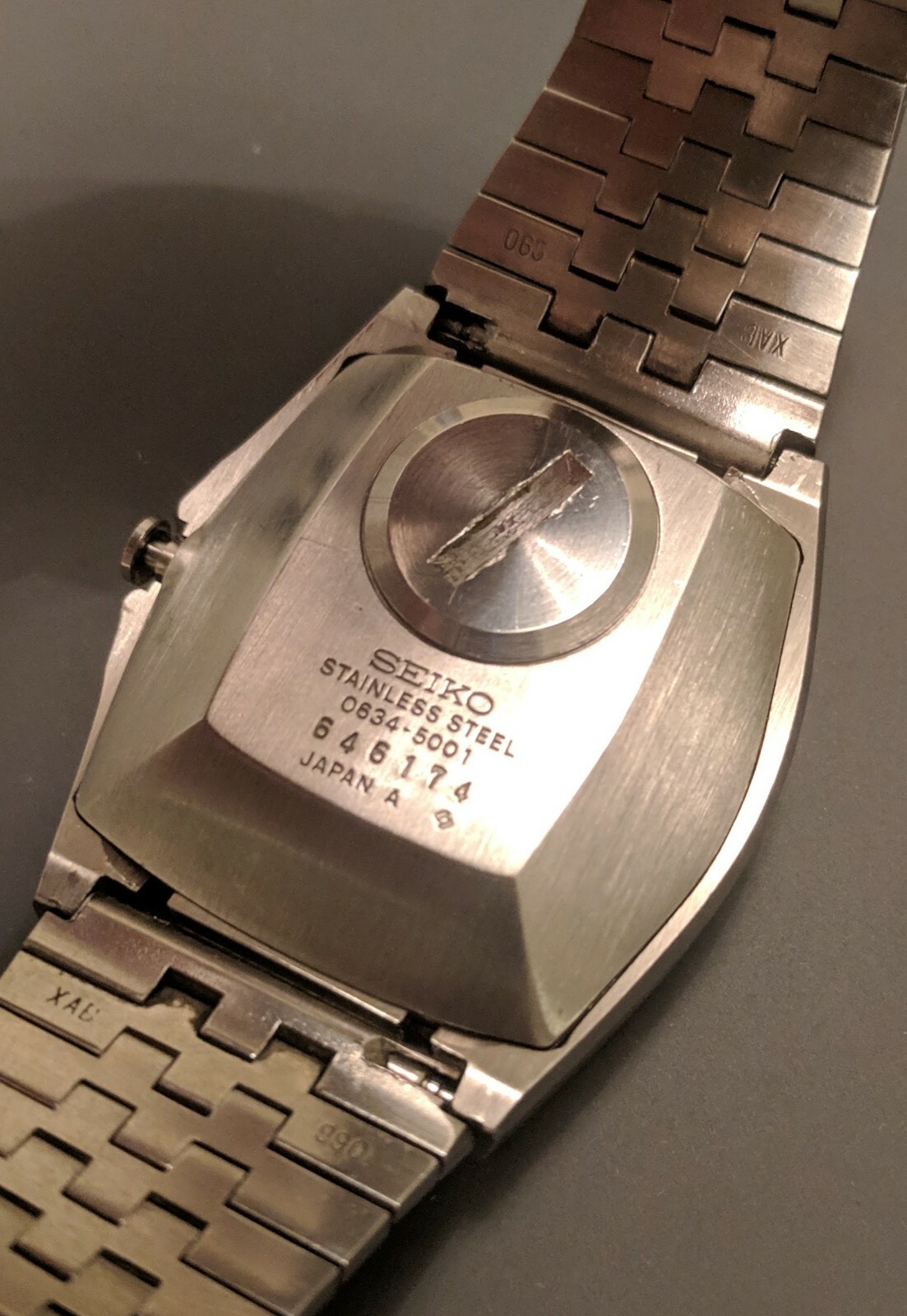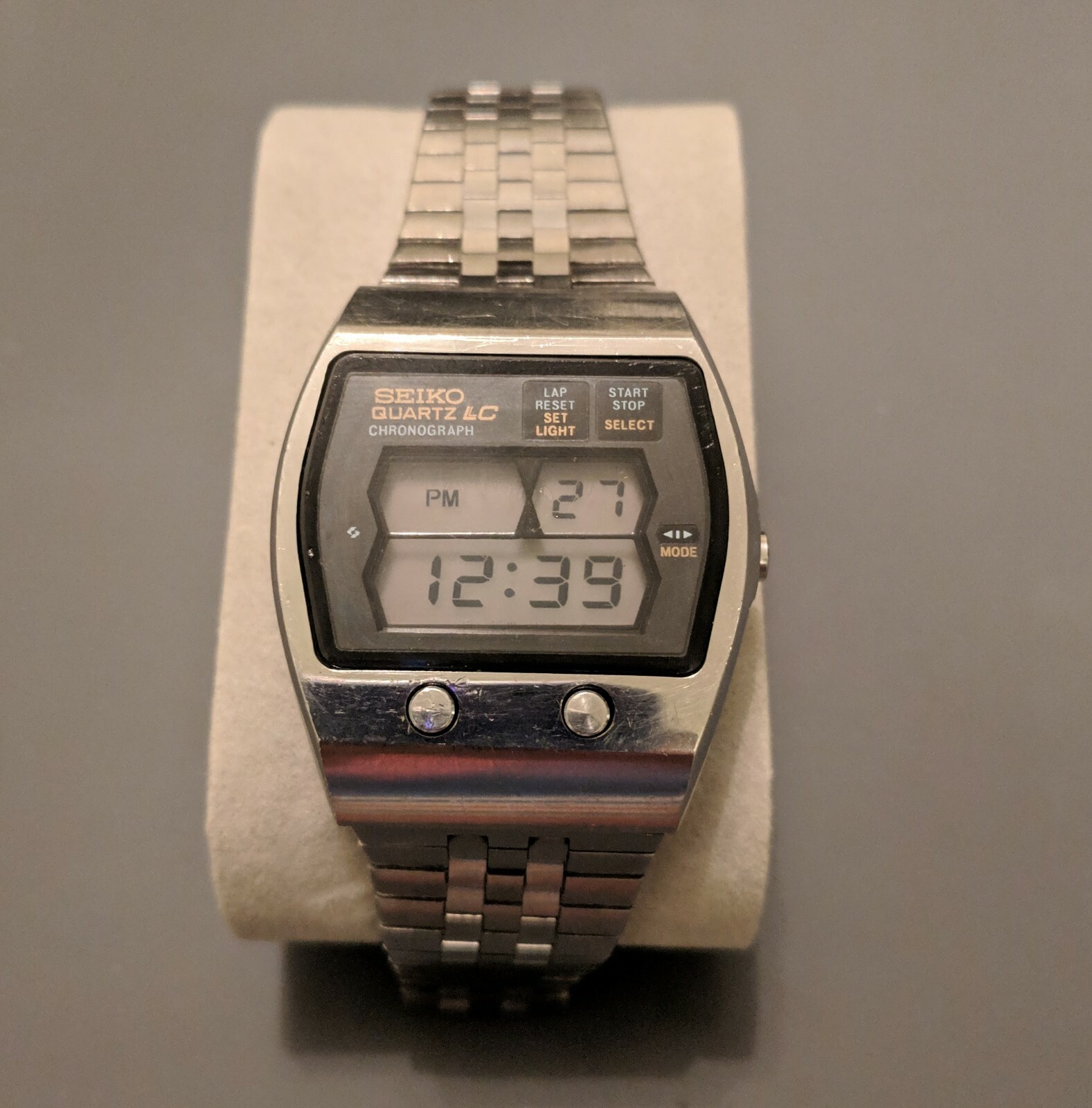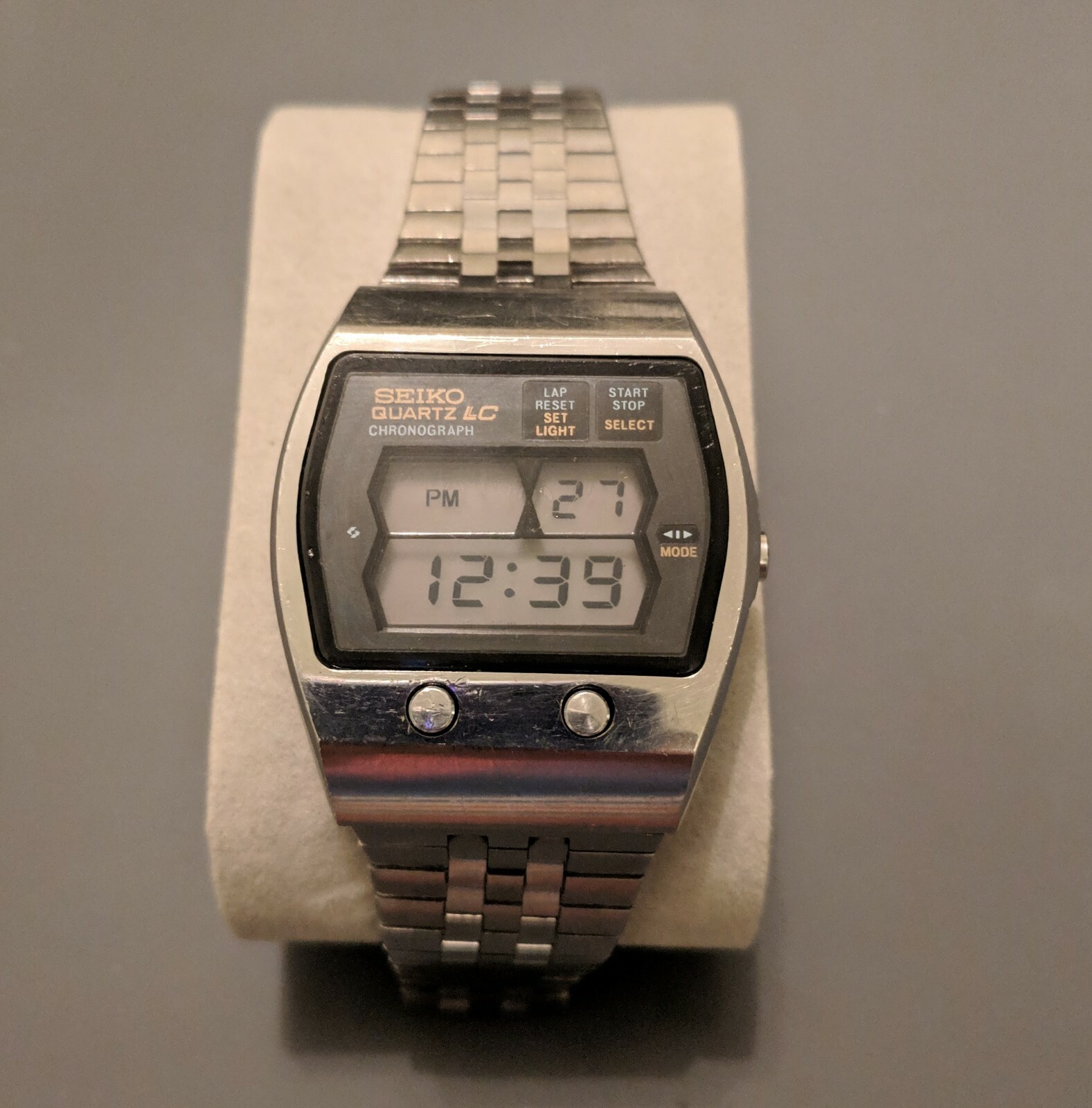 For sale on ebay. Reserve is $425: https://www.ebay.com/itm/382835619692
FREE SHIPPING FOR CHRONOTRADER MEMBERS. Just send me a message on ebay after winning the auction and mention this ad