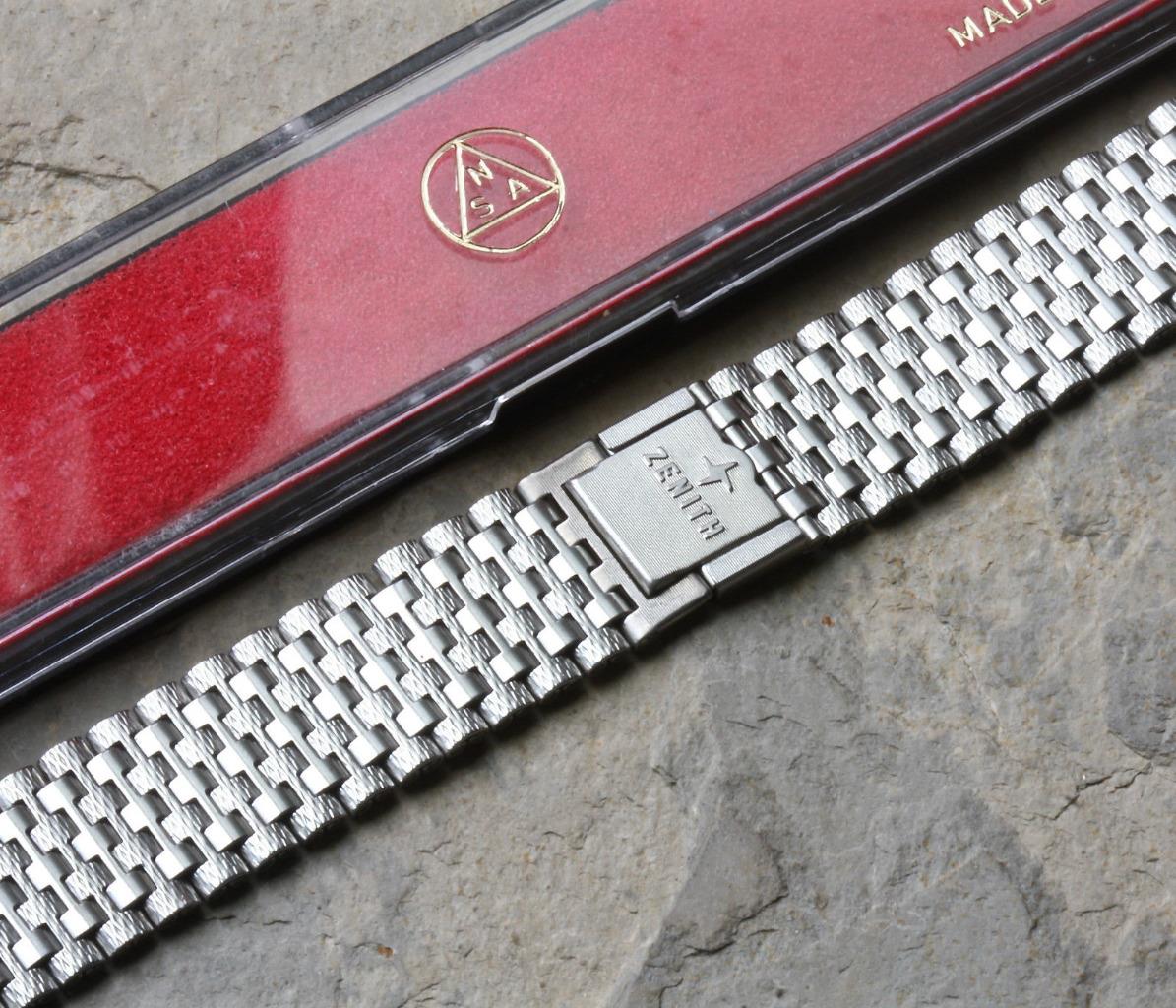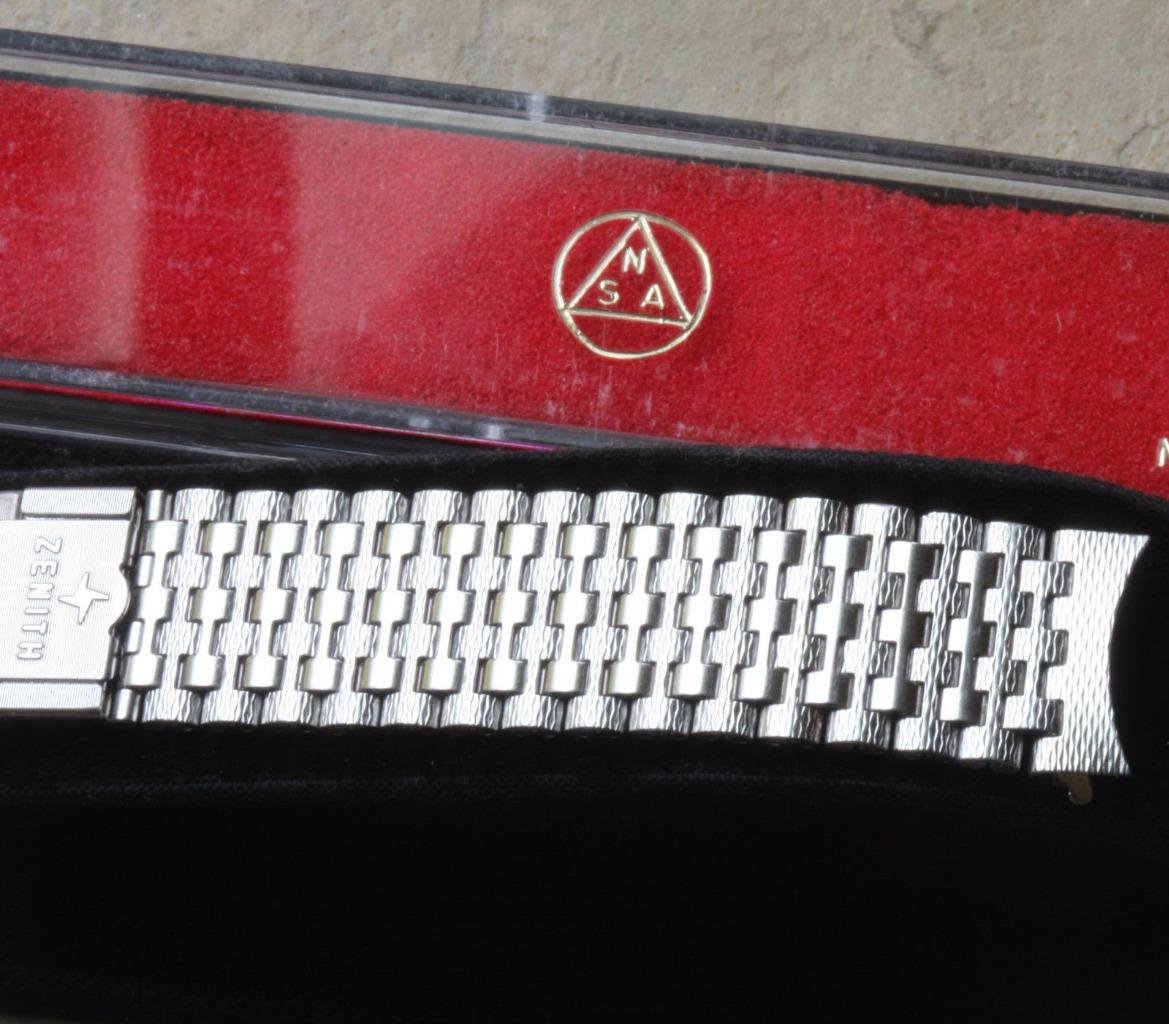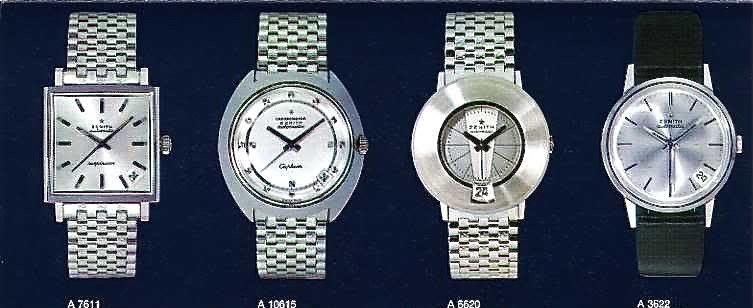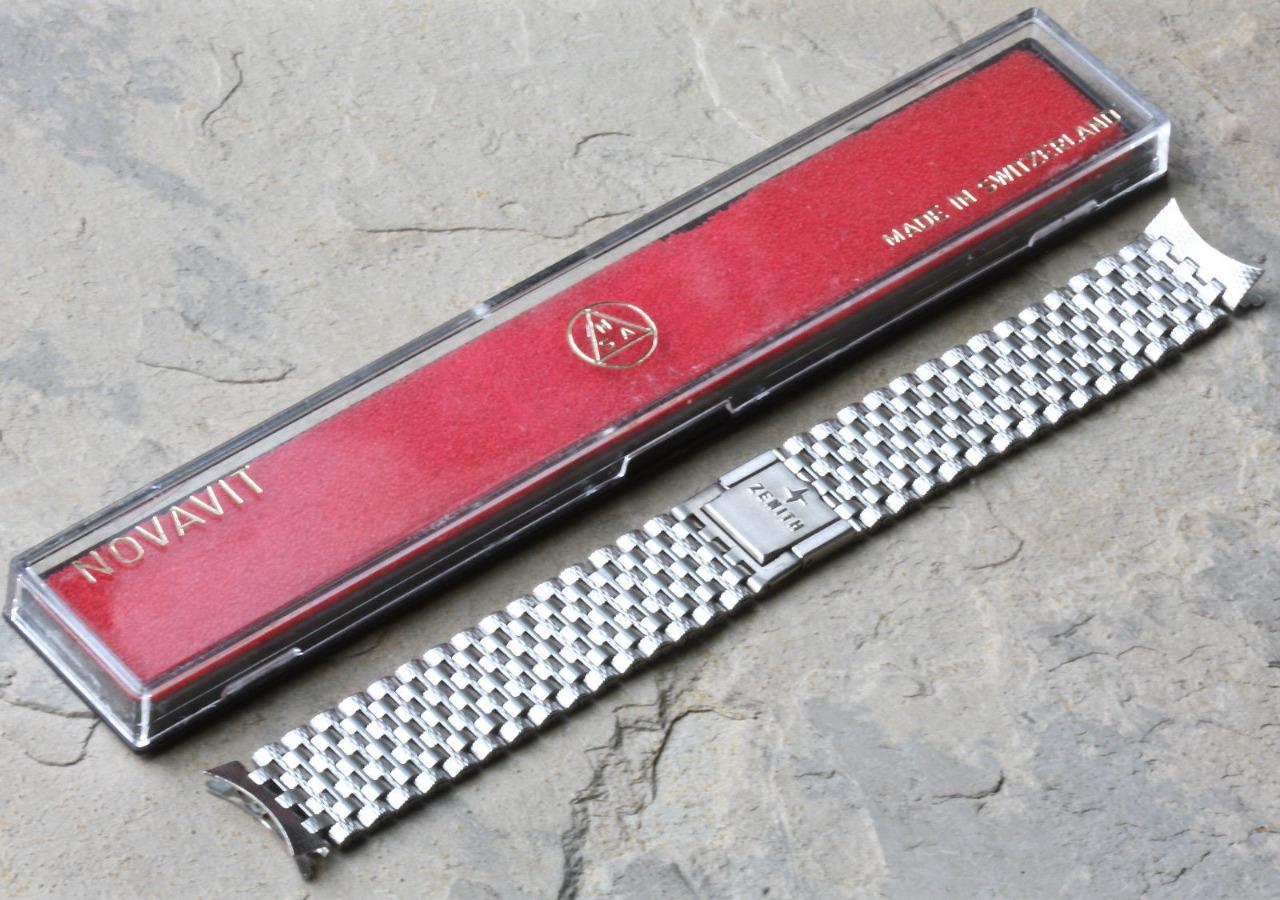 Many collectible vintage Zenith watch automatic models from the 1960s/70s originally came on this styles NSA bracelet stainless steel model. Most have disappeared. This NSA band has a combination of textured and polished links. This is your chance to restore your Zenith with an original NSA band with the unique "bark and beads" link pattern on Zenith watches. One of the pictures shows this type of band on some Zenith Respirator watches in an original vintage Zenith vintage ad. This is a New Old Stock 1960/70s NSA Swiss Made band. Signed with the early Zenith Star-Z logo. Great opportunity to restore your vintage Zenith with an original band that was made by NSA Switzerland, also known as Novavit, maker of some of the finest vintage watch bracelets in the 1960s/70s. This is just one of nearly 10 different Zenith NSA bands all NOS listed at Squinky.com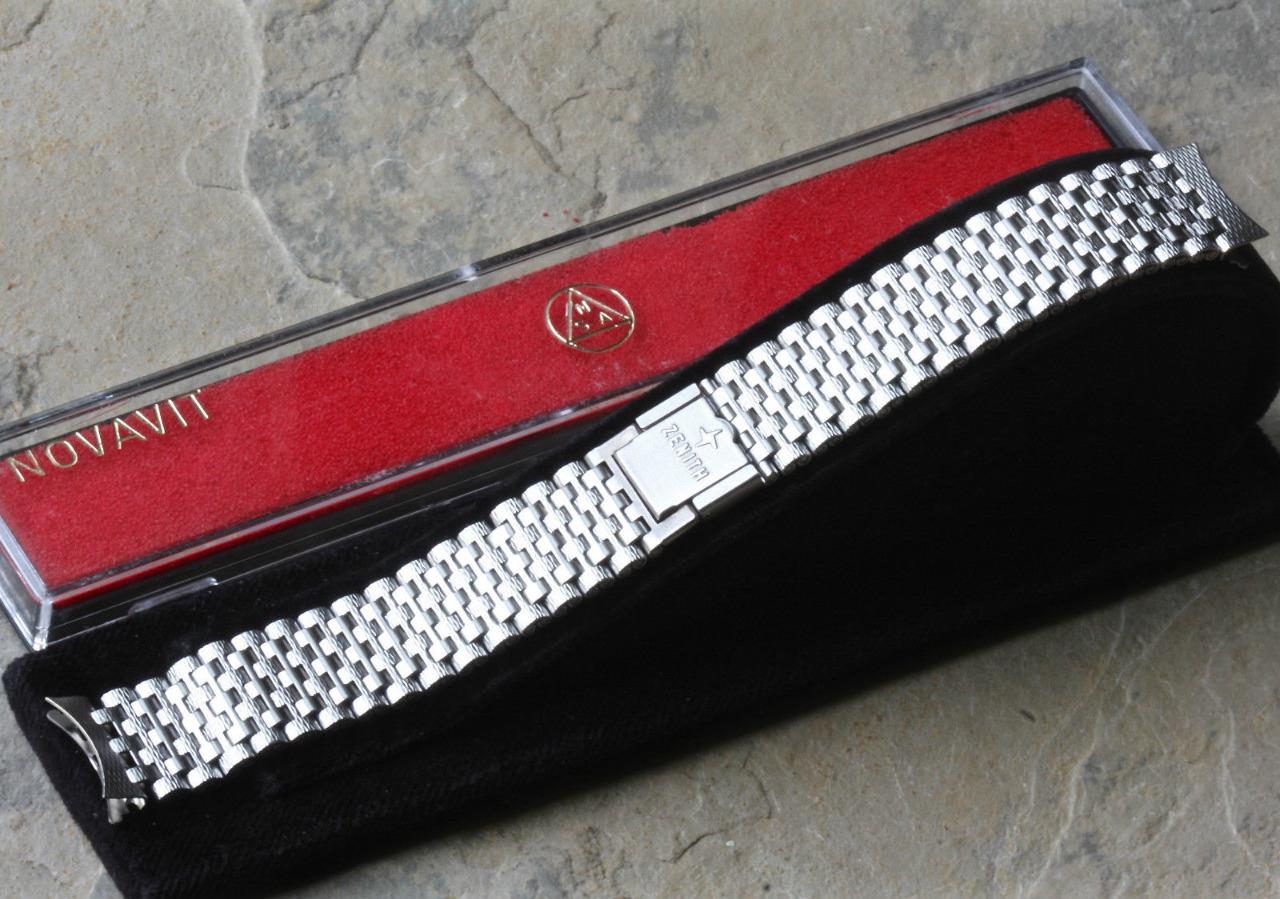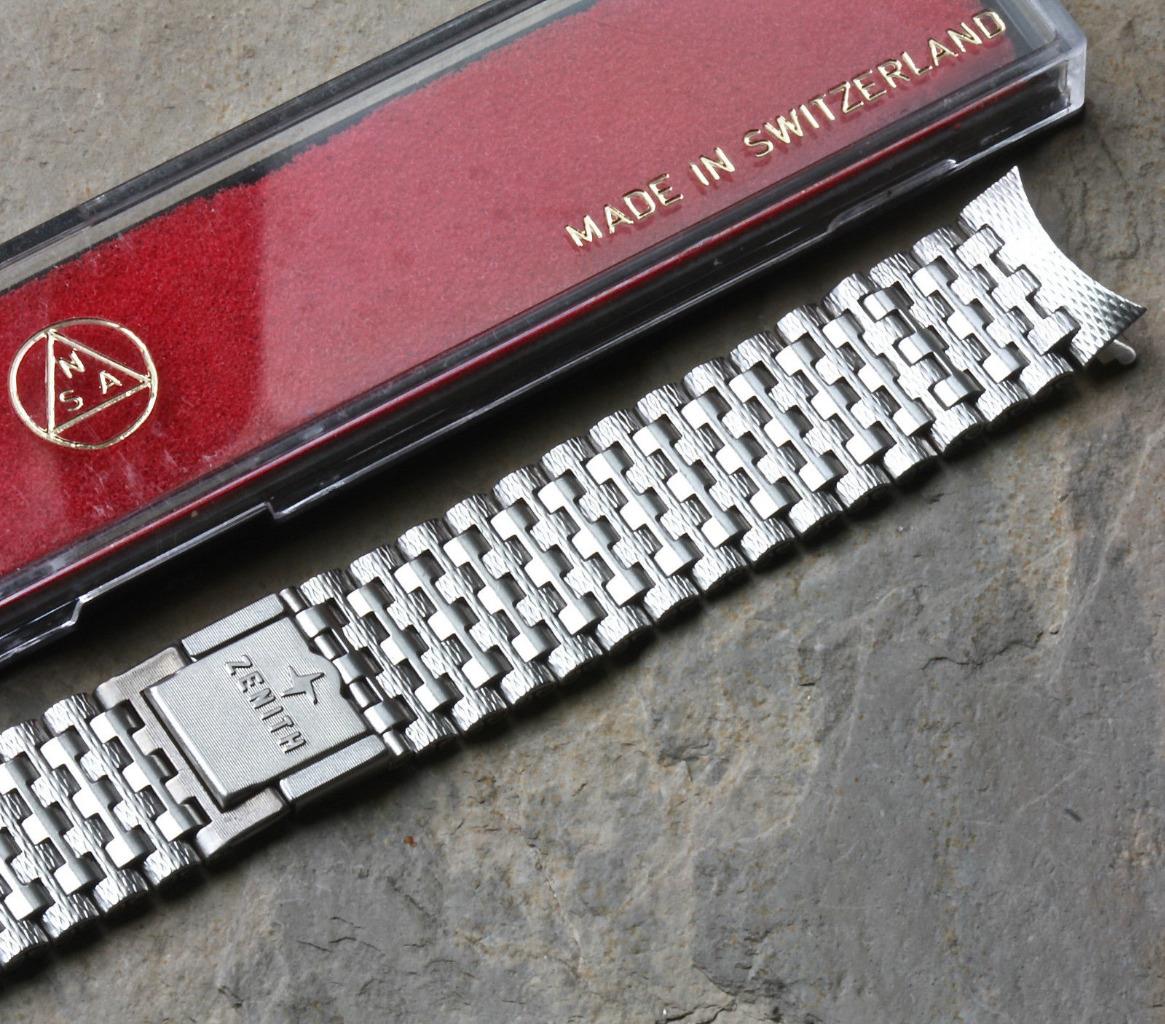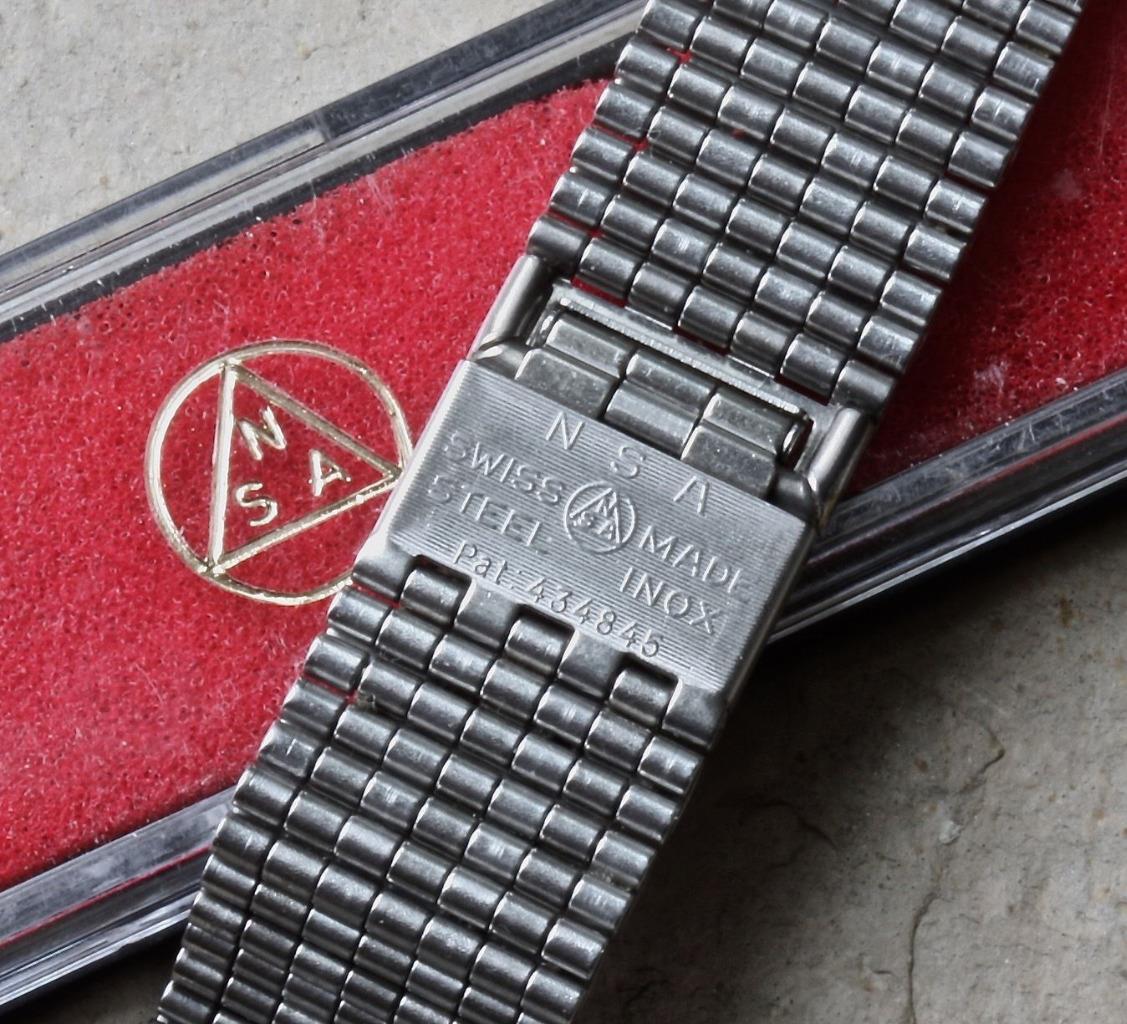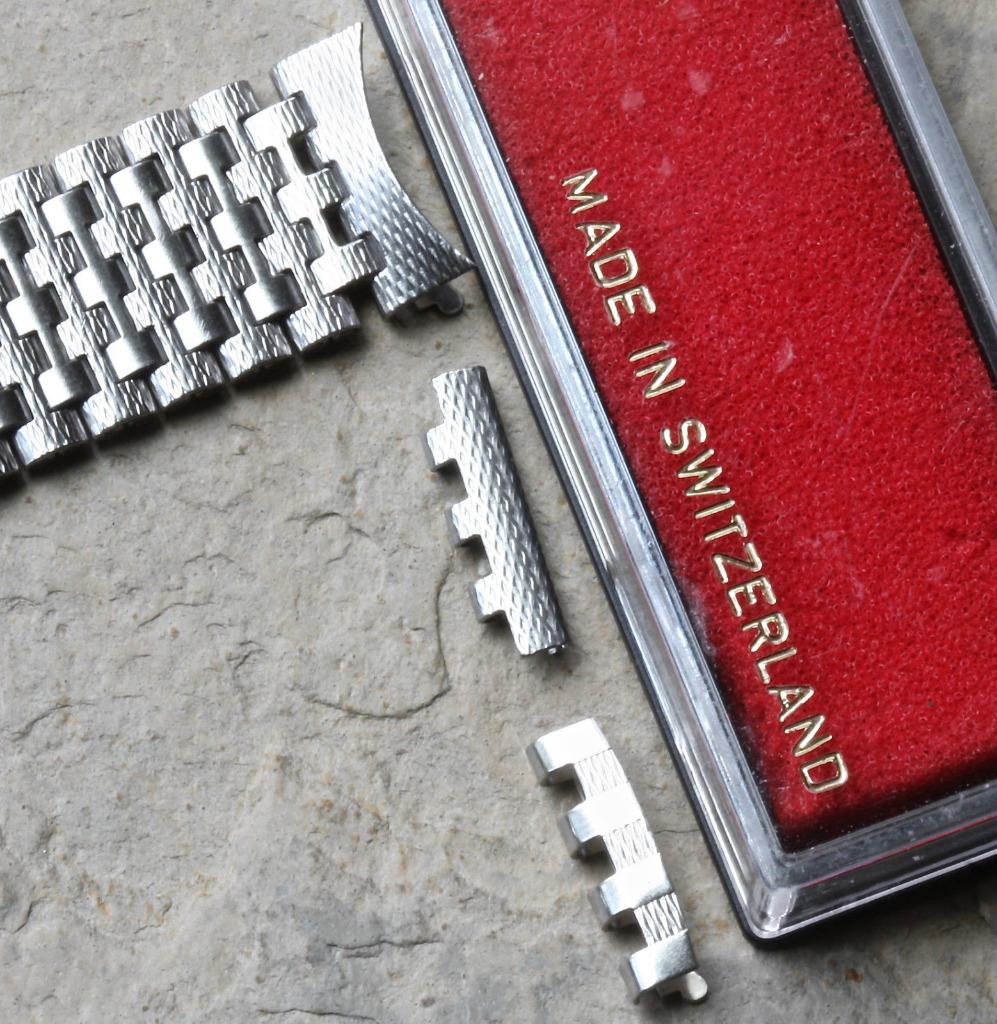 Buyer gets one type of ends from the variety shown above (extra sets available for purchase so you can switch it between different watches). The band is shown with 18mm curved ends in the photos or the band can come with 18mm, 19mm or 20mm wide straight ends. The band can also come with the convex ends shown. Has the NSA trademark spring-loaded comfort clasp, which "gives" by 1/4 inch as you wear it for perfect comfort (your wrist size changes with temperature changes and this feature compensates for that). The two-piece comes apart for easy on and off. Signed NSA Steel Inox Swiss Made. Does not come in an NSA box. The links and the clasp are 18mm wide. Easy on and off with the two-piece butterfly clasp that comes apart. Solid Stainless Steel. Measures 6 inches long (15.3cm) fully extended. Easy to remove links to make it shorter. Extra links may still be available for purchase. Band links are 2.5mm thick.
Price is $395.
SHIPPING: U.S. shipping with tracking is $7.99. International buyers pay $70 for EMS delivery.
PAYMENT: Paypal to billmahoney@aol.com or mail payments with check or money order are accepted.
I have many references here. Thanks - Bill Mahoney (Squinky)
Squinky.com