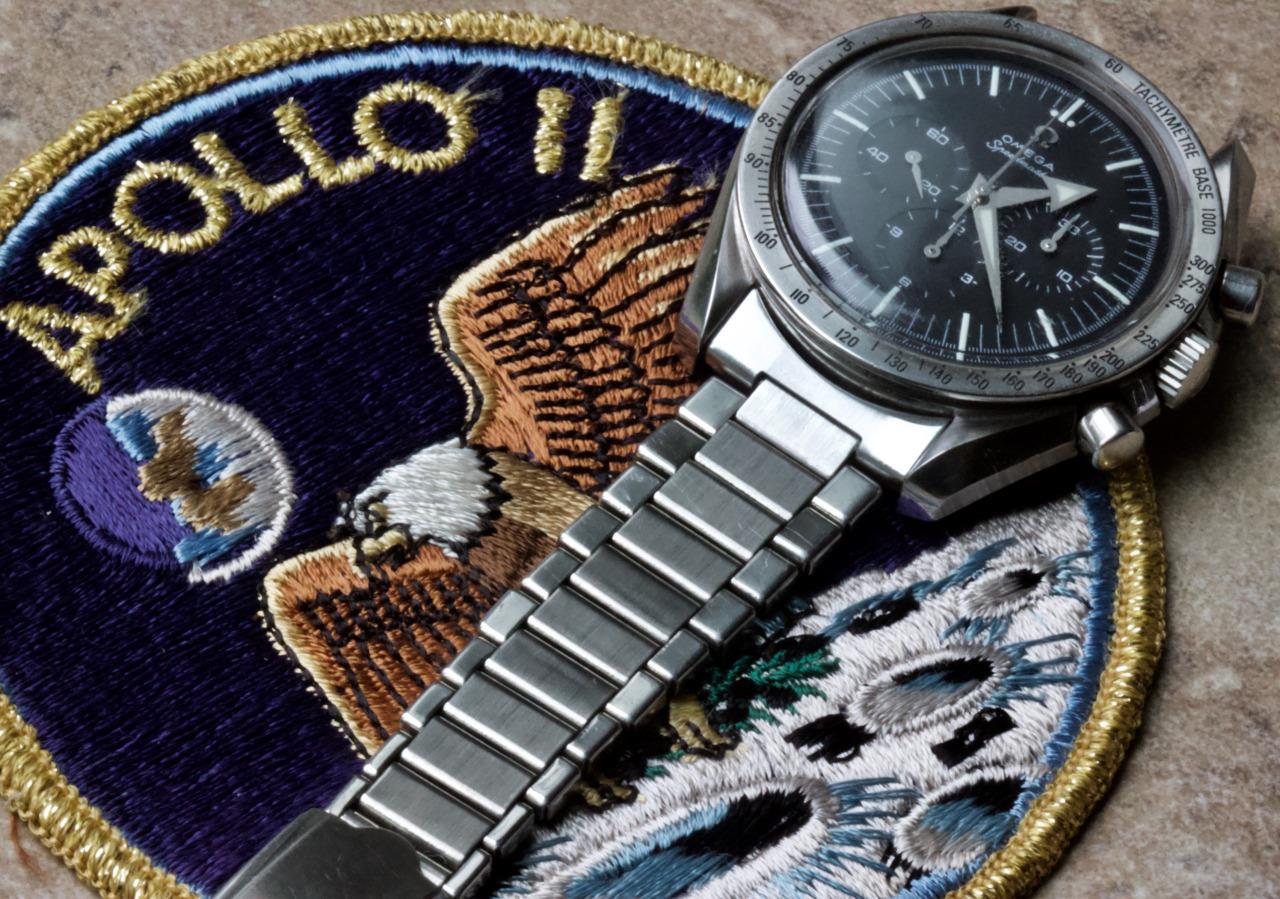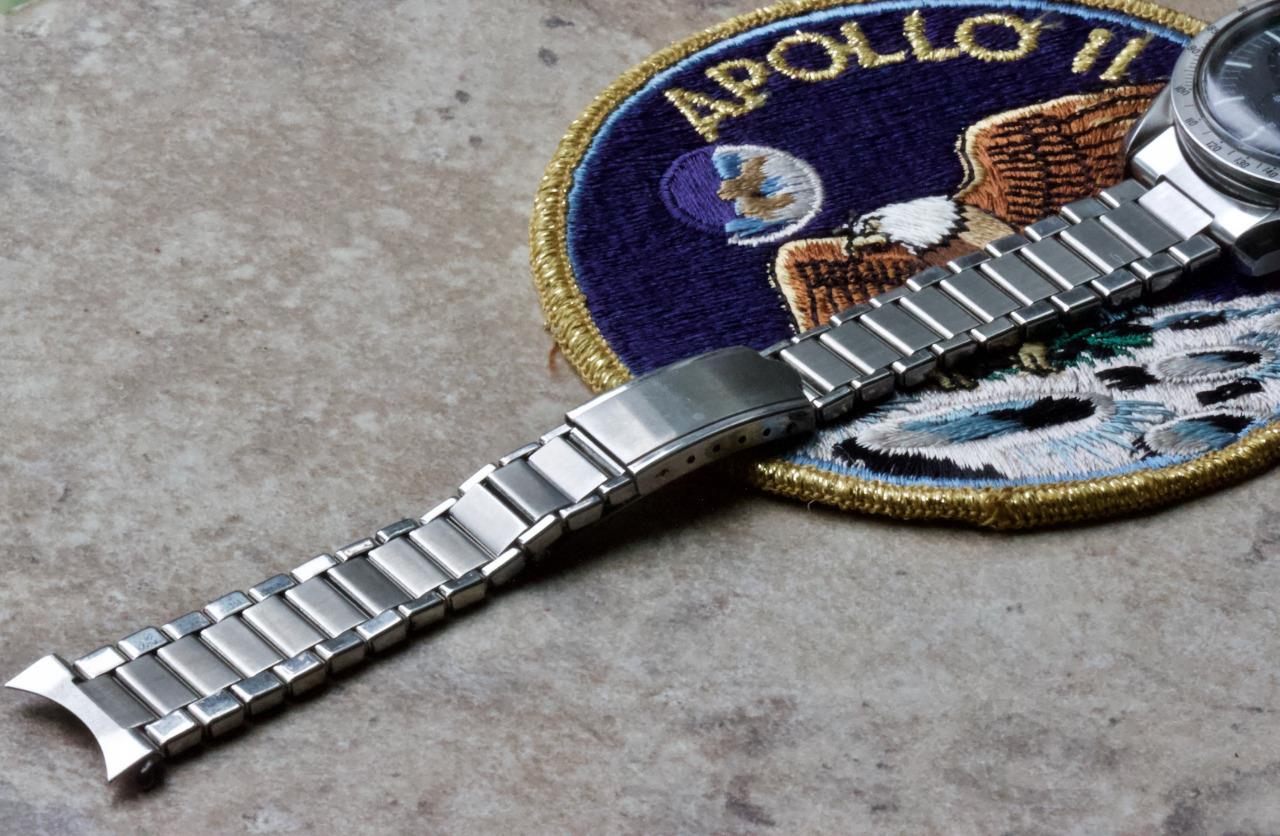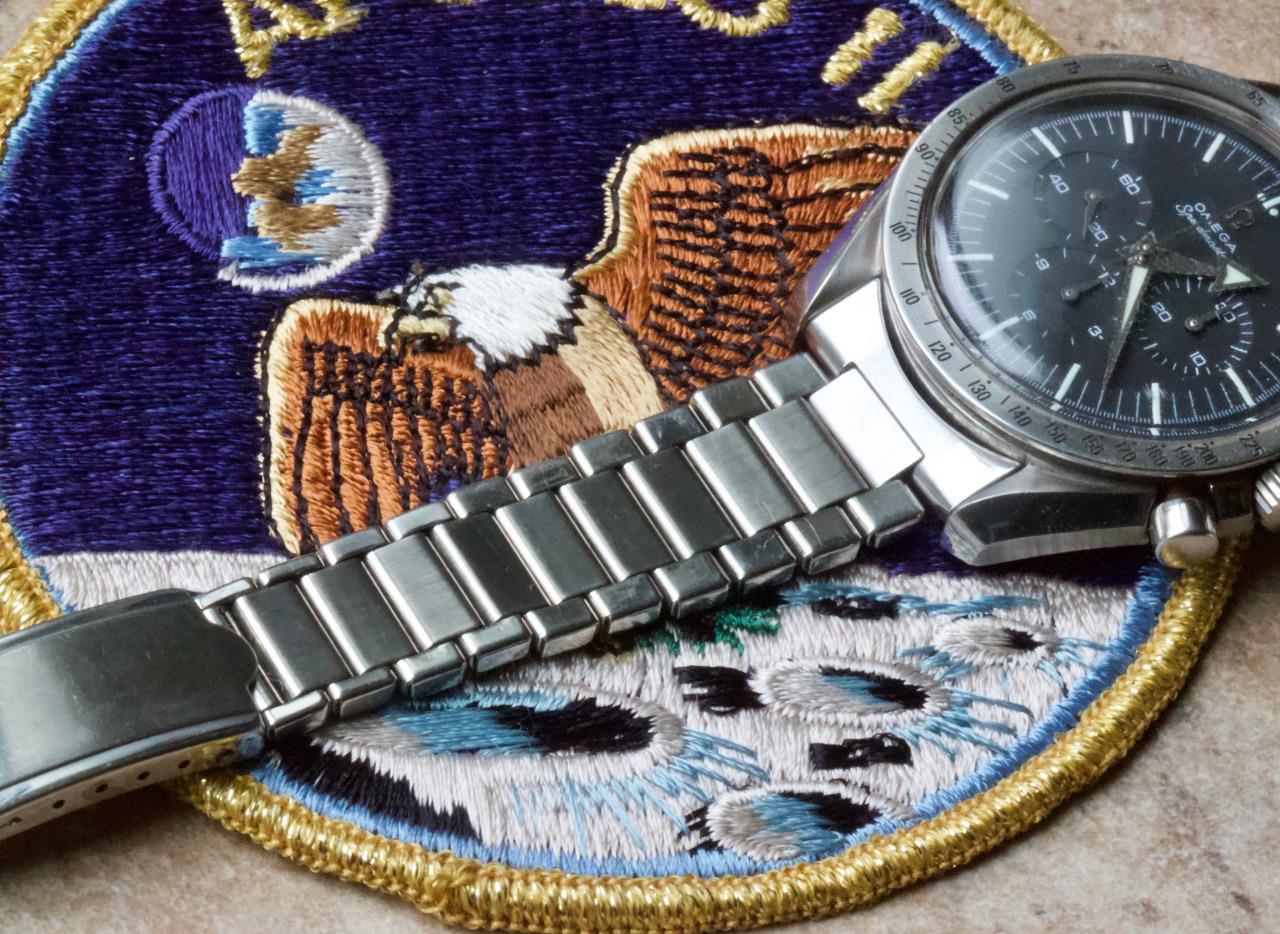 Great chance to get a complete 1960s/70s flat-link bracelet for an Omega Speedmaster, all in for $295 including the end pieces. This band is more tapered than the other flat-links we are selling here. This bracelet is 5 3/4 inches long fully extended so, on the type of 20mm lugs Speedmaster shown, it will fit wrist sizes up to about 7 3/8 inches (18.5cm).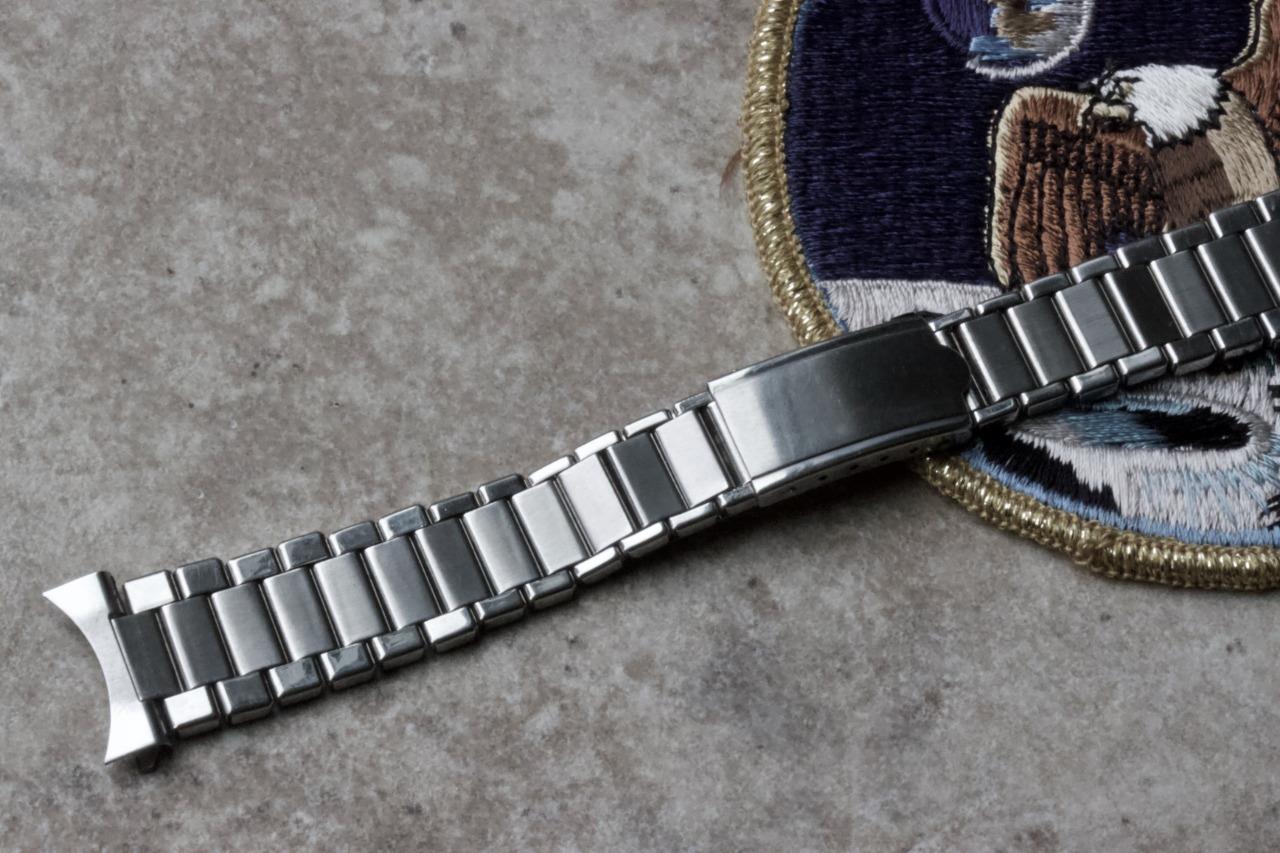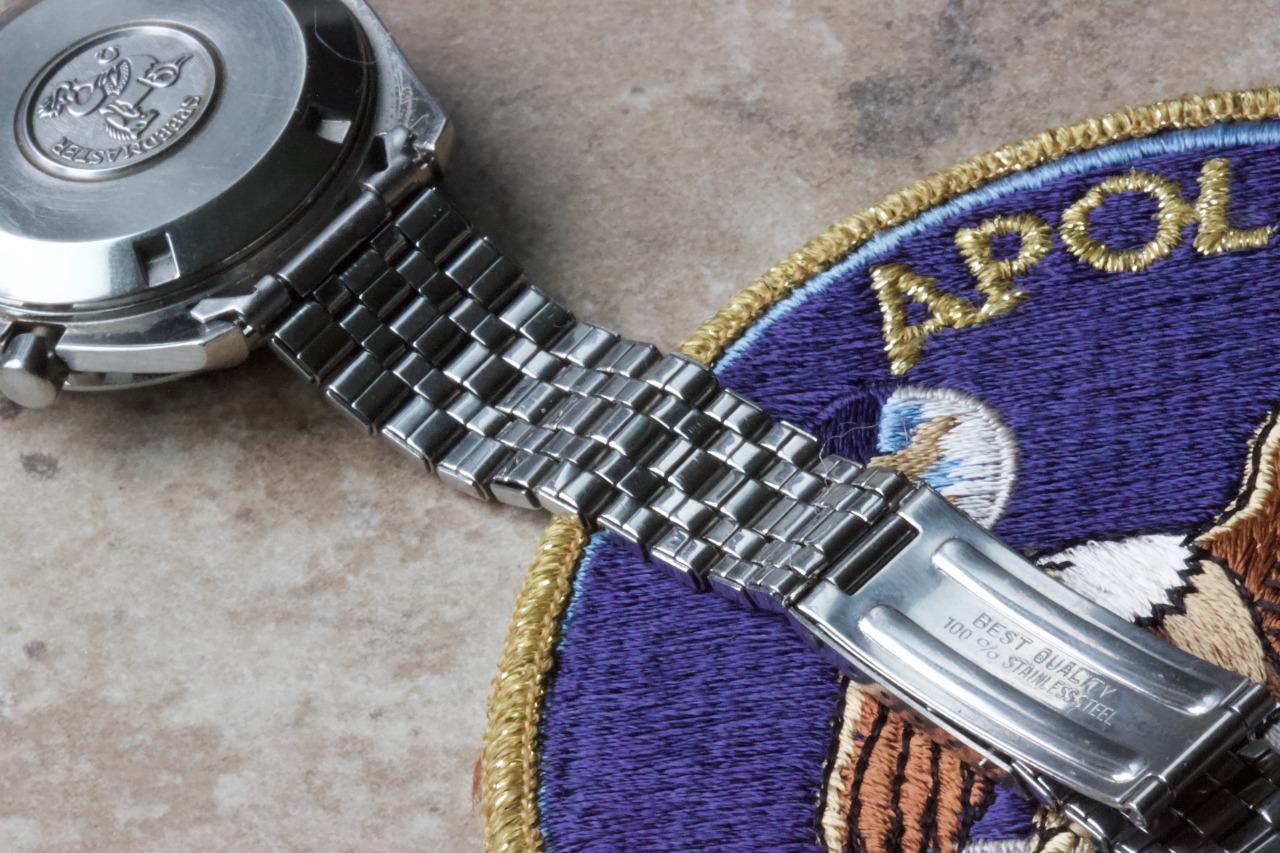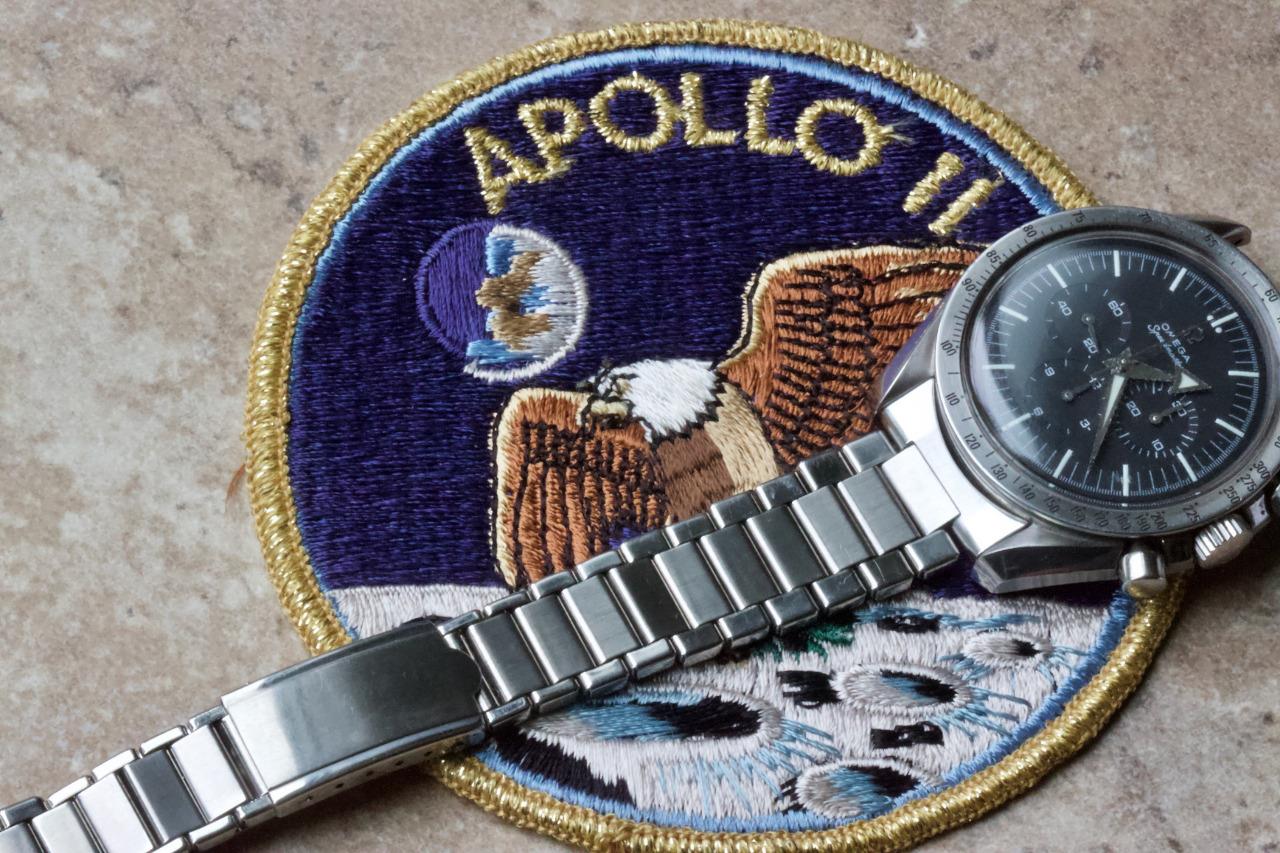 The band goes from 15mm wide at the clasp gradually tapering out to the 20mm ends that fit the twisted-lugs Speedmaster cases. The bracelet and ends have the proper finish with a satin center row border by polished outer rows. It is 1960s/70s New Old Stock, signed Best Quality 100% Stainless Steel, with some light storage marks on it. We have only one of these, so don't miss out on this bargain today as it will surely sell quickly.
For more history and information on Omega flat-link bracelets, see my recent post here:
http://www.chronocentric.com/forums/chronotrader/index.cgi?md=read;id=105243
PRICE
$295
U.S. shipping is $6.99. International buyers inquire about shipping rates.
Thanks for looking, Bill Mahoney (Squinky)
We have more flat-link bracelets in our Omega section.
Squinky.com