Today I have for sale a fantastic Edox Geoscope dating from the early 1970's. The condition of this one is excellent with a perfect case and a beautiful dial and hands. Not one of the fake rebuilds I might add, this is the real deal!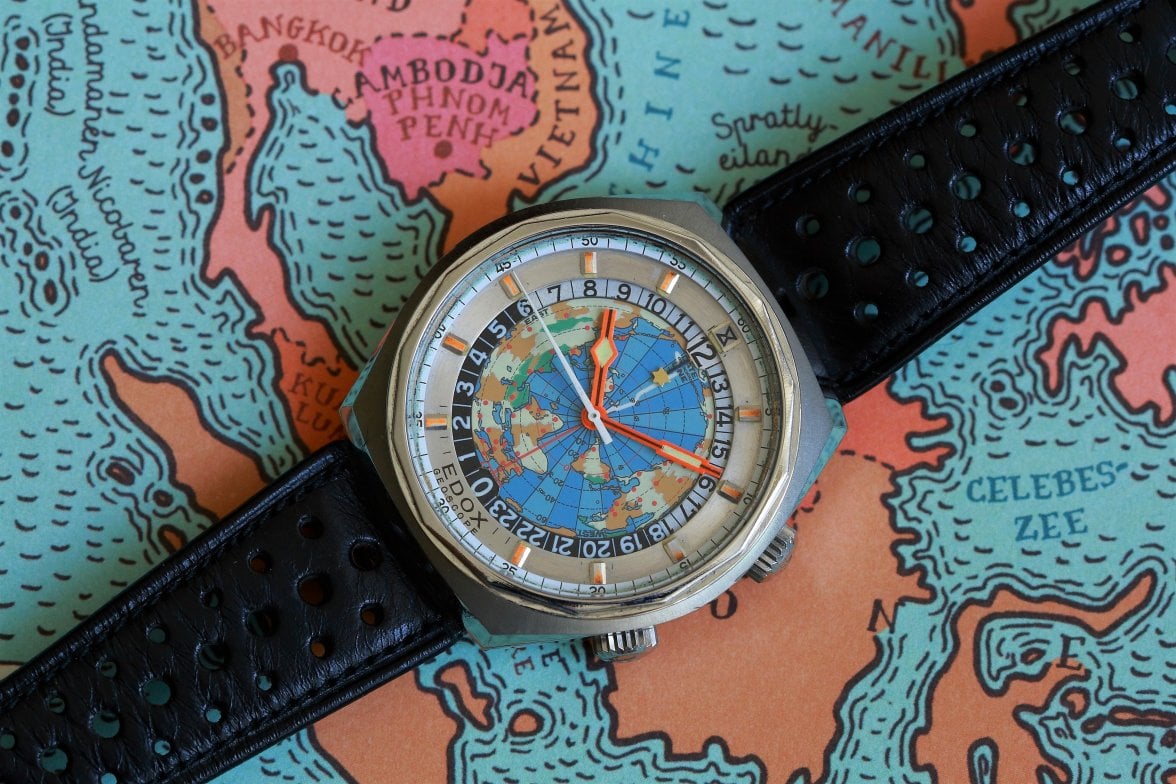 The dial on these Geoscopes are really cool, with a striking multi-coloured world map that rotates around the watch face once every 24 hours and orange tritium filled hands. The inner bezel had the dreaded gasket gloop which has been cleaned up and new gaskets fitted.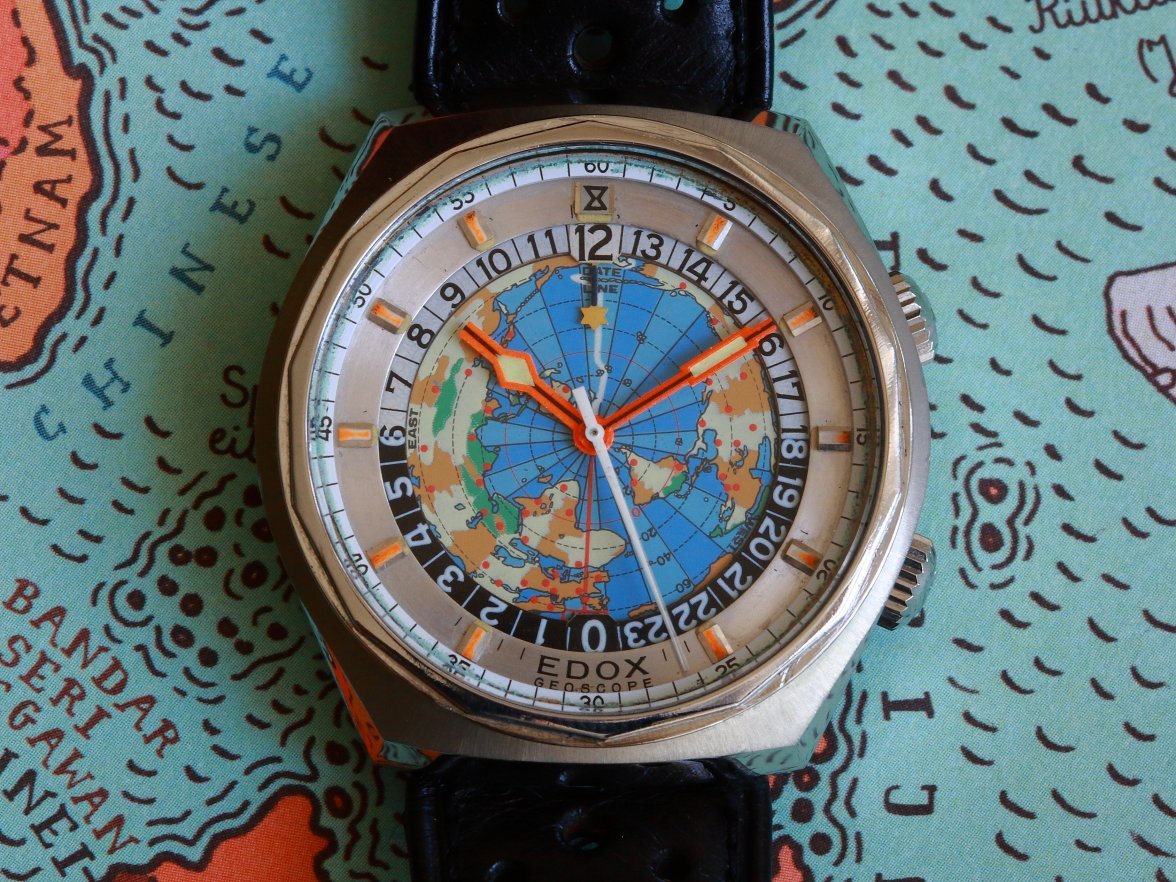 The heavy steel 42mm monobloc steel case is perfect, with twin crowns one of which is for rotating and setting the 24 hour inner bezel. The case back has some nice engravings. ( This is a NOS case and I will be including the original case/pushers as part of the deal ) The crowns are also detailed with the Edox logo.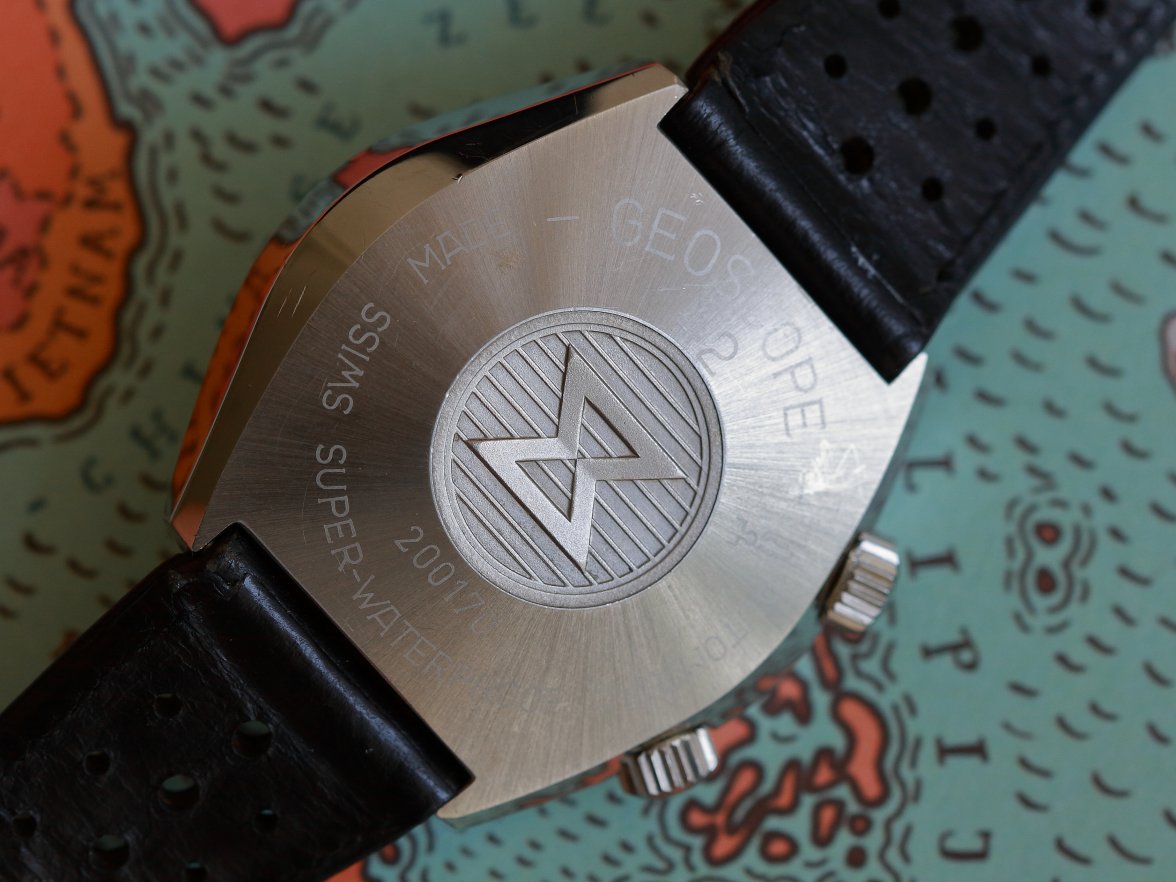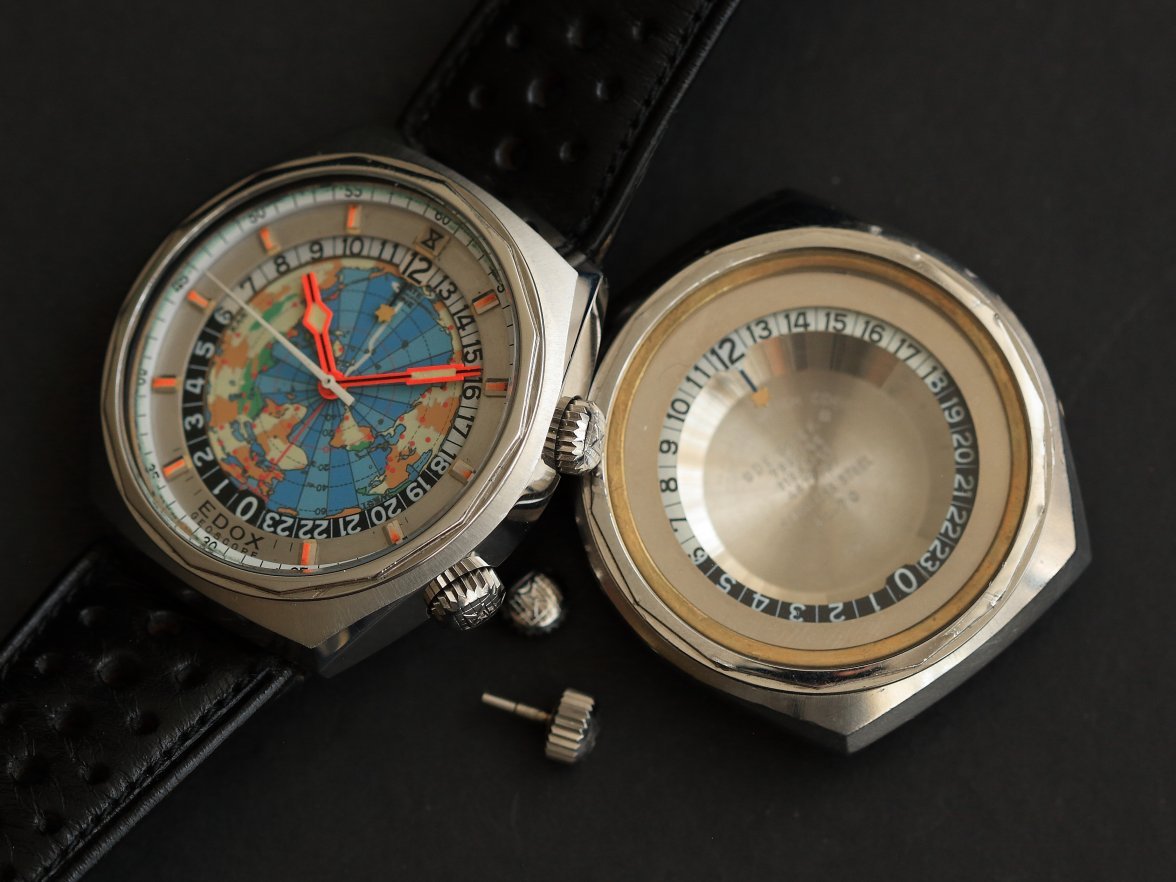 The watch is winding, setting and running very well, but as these are front loading monobloc cases requiring a special 14 sided wrench to open them up and being neither a watchmaker nor in possession of said wrench I don't have pictures of the movement.
Fitted to a very nice and thin vintage 1970's black rally strap which works really well with the watch.
€2220 net to me which will include worldwide Track&Trace shipping. Payment by bank transfer or Paypal gift for established Forum members only
Any questions, just ask! :)