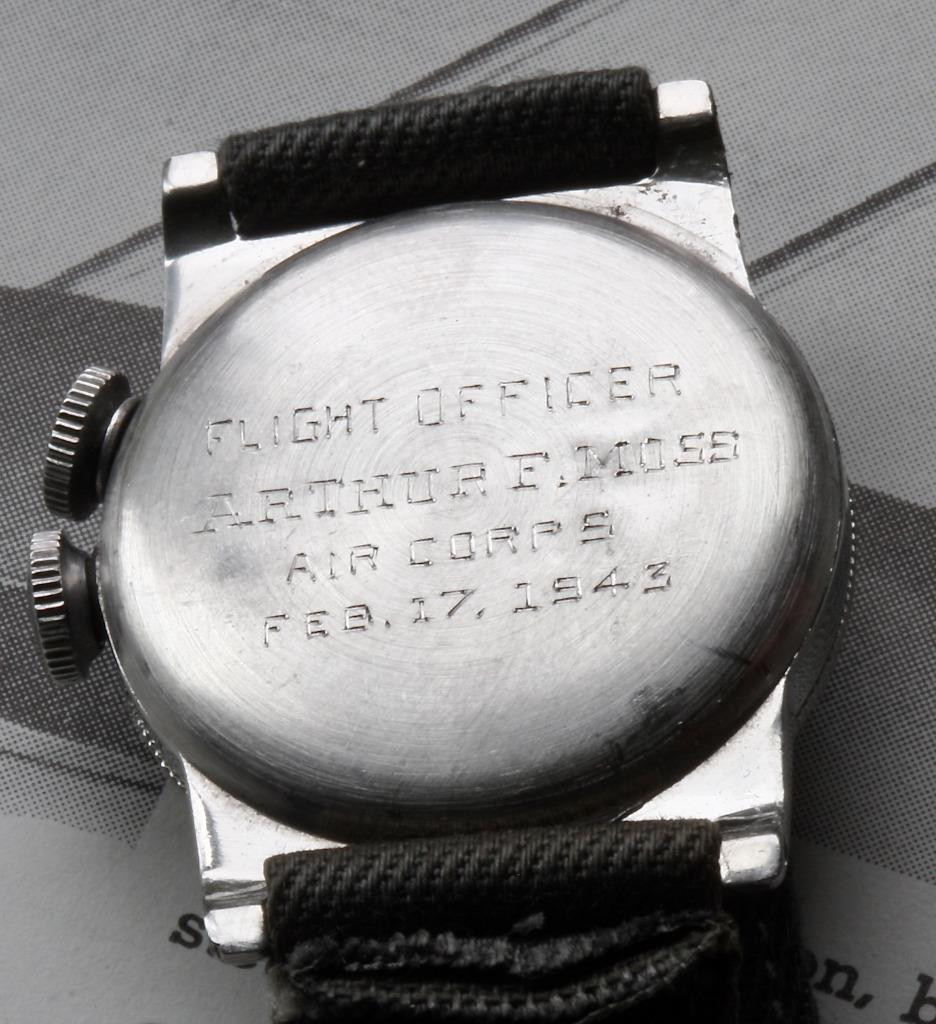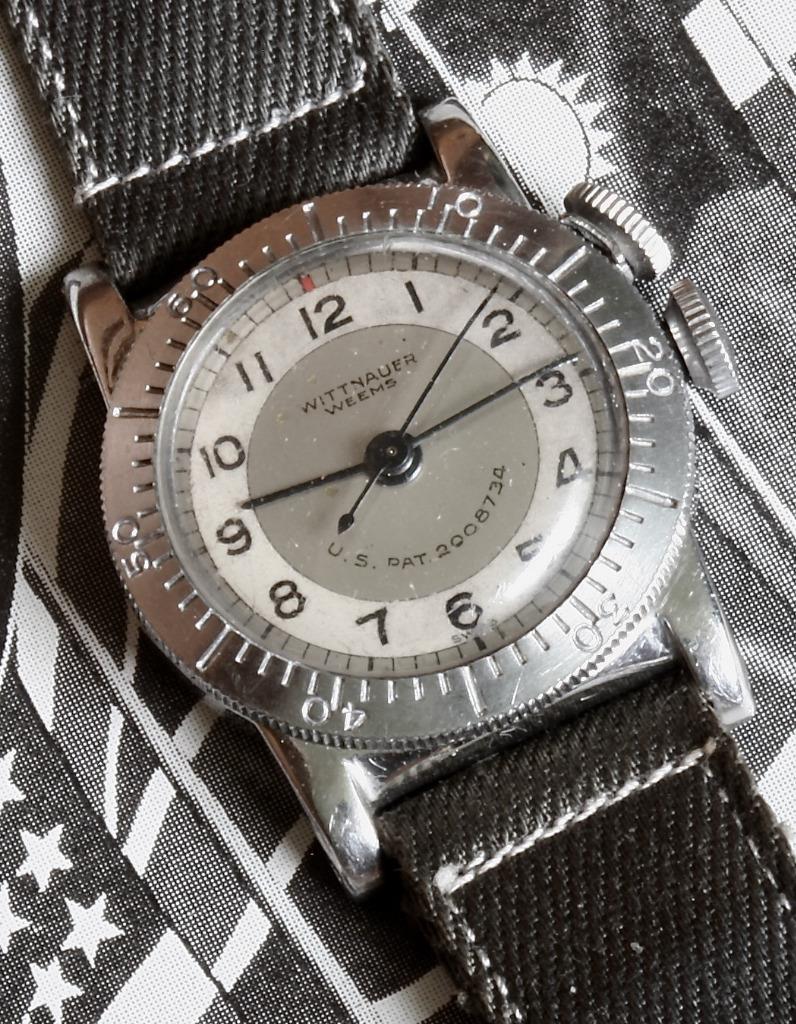 Talk about early tool watches! This WW2 gem was recently fully serviced including a new mainspring. A very special WW2 American military wristwatch, with a very special inscription on back. A few military watch site members have already traced the information in the inscription to articles and a photo you can find online about the soldier himself! These pieces so rarely come along. I bought this watch directly from his son and restored it, putting it back into service and on an original dark grey WW2 era canvas strap. This Weems is the small 28mm version from back in the day when most U.S. military watches were around that size. All the work finishing it has been done for you; it's ready to wear and to take a special place in your collection.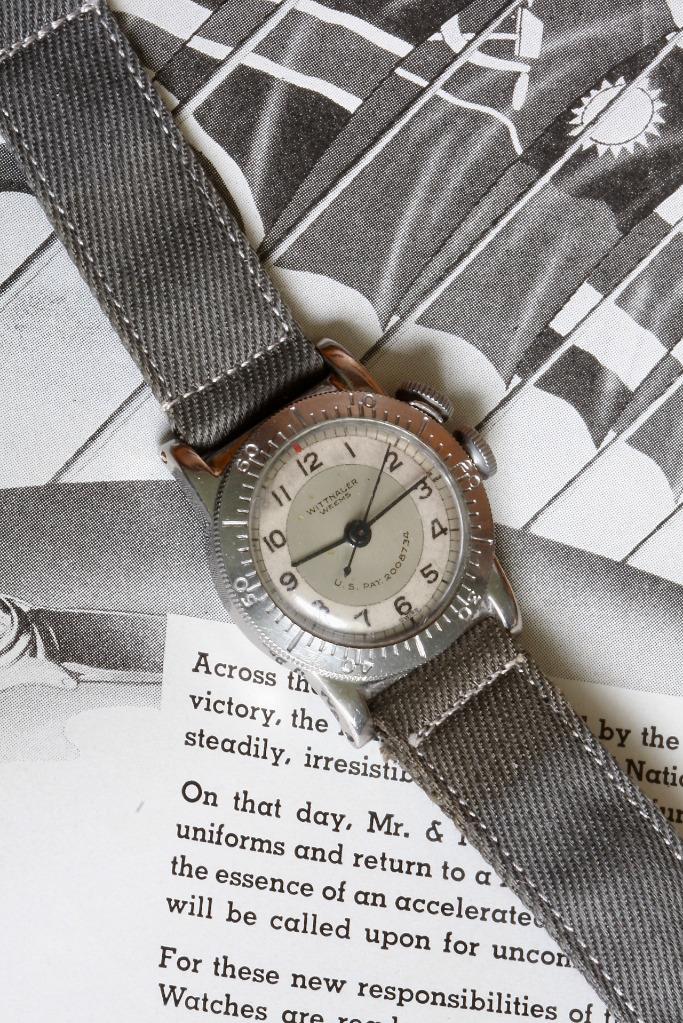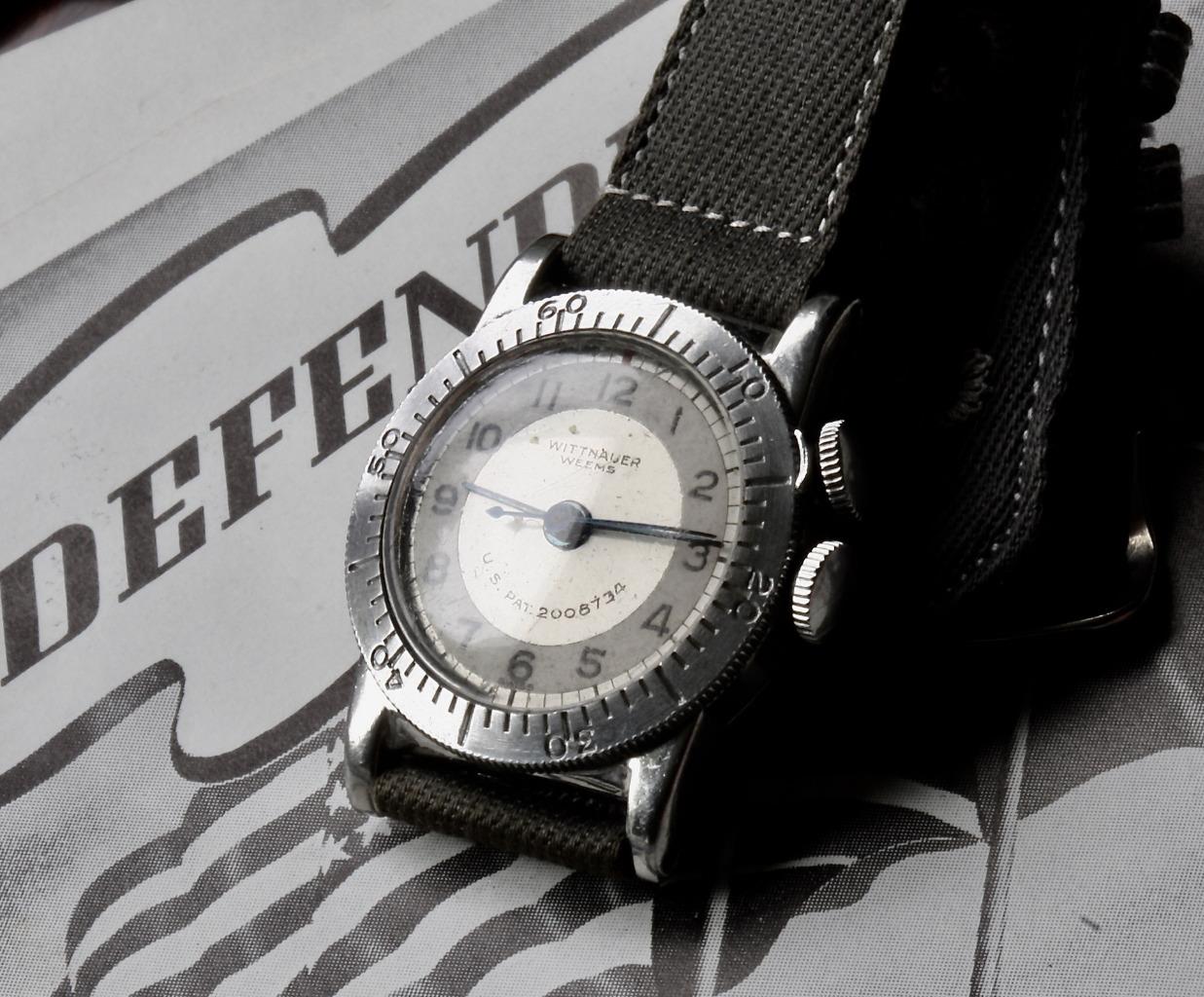 Wittnauer Weems
Date: 1940s
Dimensions: 28mm across
Strap: Grey cotton canvas WW2 original New Old Stock (blue or tan also available)
Condition notes: Recent full service with new mainspring. Running and keeping good time.
Payment: No PayPal. Bank wire transfer or U.S. check or money order.
Price: $1295
Shipping cost is buyer's responsibility. Service and cost to be agreed mutually. I have been a trusted seller here for more than 10 years and there are 16,000+ positive feedback references at Squinky.com
Three-day return option offered if you find something not as described.
More photos available on request. Inquiries to billmahoney@aol.com
Thanks for looking – Bill Mahoney (Squinky)
Squinky.com
Our vintage watch stock also currently includes: Omega Flightmaster, Heuer Viceroy 1163V, Heuer Pasadena, Zodiac "orange boy" Heuer 73463, Croton Chronomaster Aviator Sea Diver (white dial version), Jenny Caribbean 1000, Le Jour Black Death chrono, Zodiac Zodia-Chron, Zodiac Super Sea Wolf and Omega Seamaster chronometer.