The title of the original listing sounded like I was only selling the bracelet. Sorry for any confusion.
Also, included in the sale is a cool period correct 1970s Wittnauer Box with bright orange velvet inside and price tag (no other papers).
Thanks for looking.
Saifiel
: Hello everybody! Here for your consideration is a lovely Wittnauer
: Chronograph Professional with a perfectly in order (just came
: from a watchmaker) Valjoux 7734 movement (Wittnauer Cal C14A).
: I have it posted on the Bay here:
: https://www.ebay.com/itm/264419299318
: Asking around $1450 OBO. If you purchase directly (with wire
: transfer, bitcoin, or PayPal) I can do an even better price, as
: I will not have to pay eBay's high fees.
: Don't be scared by the asking price, I am open to any reasonable
: offers or trades.
: I have sold here and on Chrono24 and have over 2100 feedback on
: eBay.
: Thanks so much for looking, and thanks to Jeff and CT for the
: space!
: Saifiel
:
: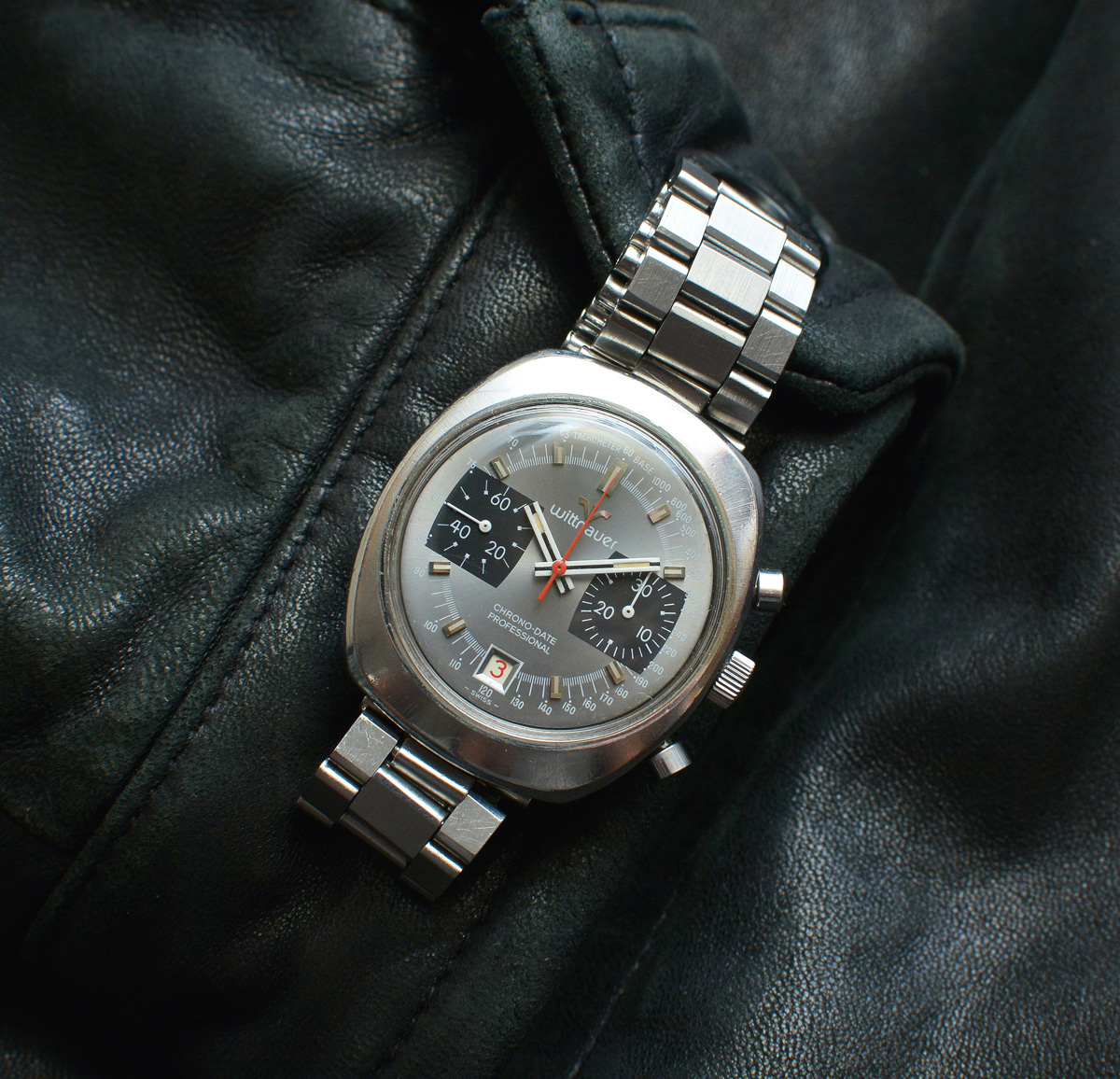 :
: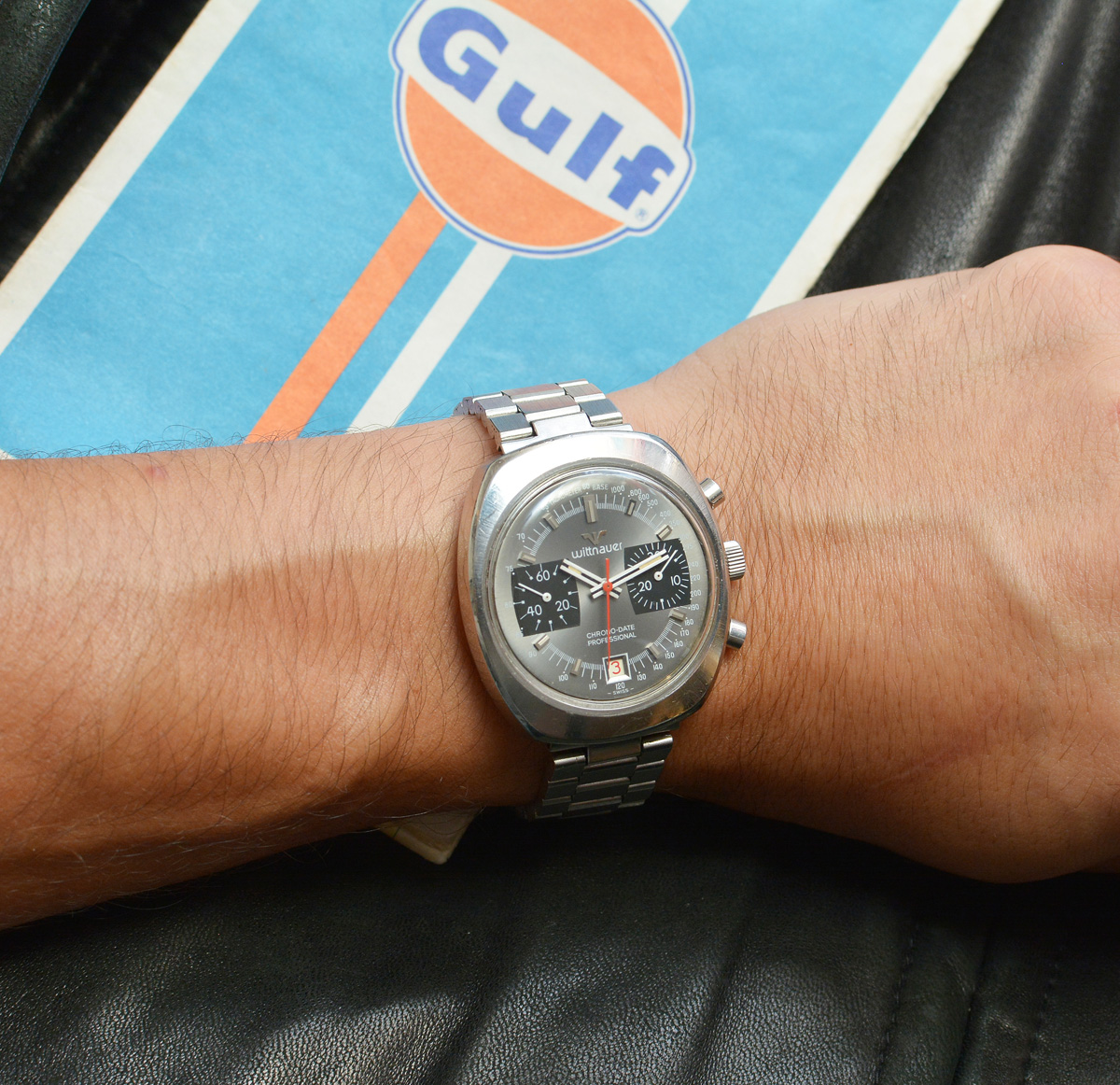 :
:

:
: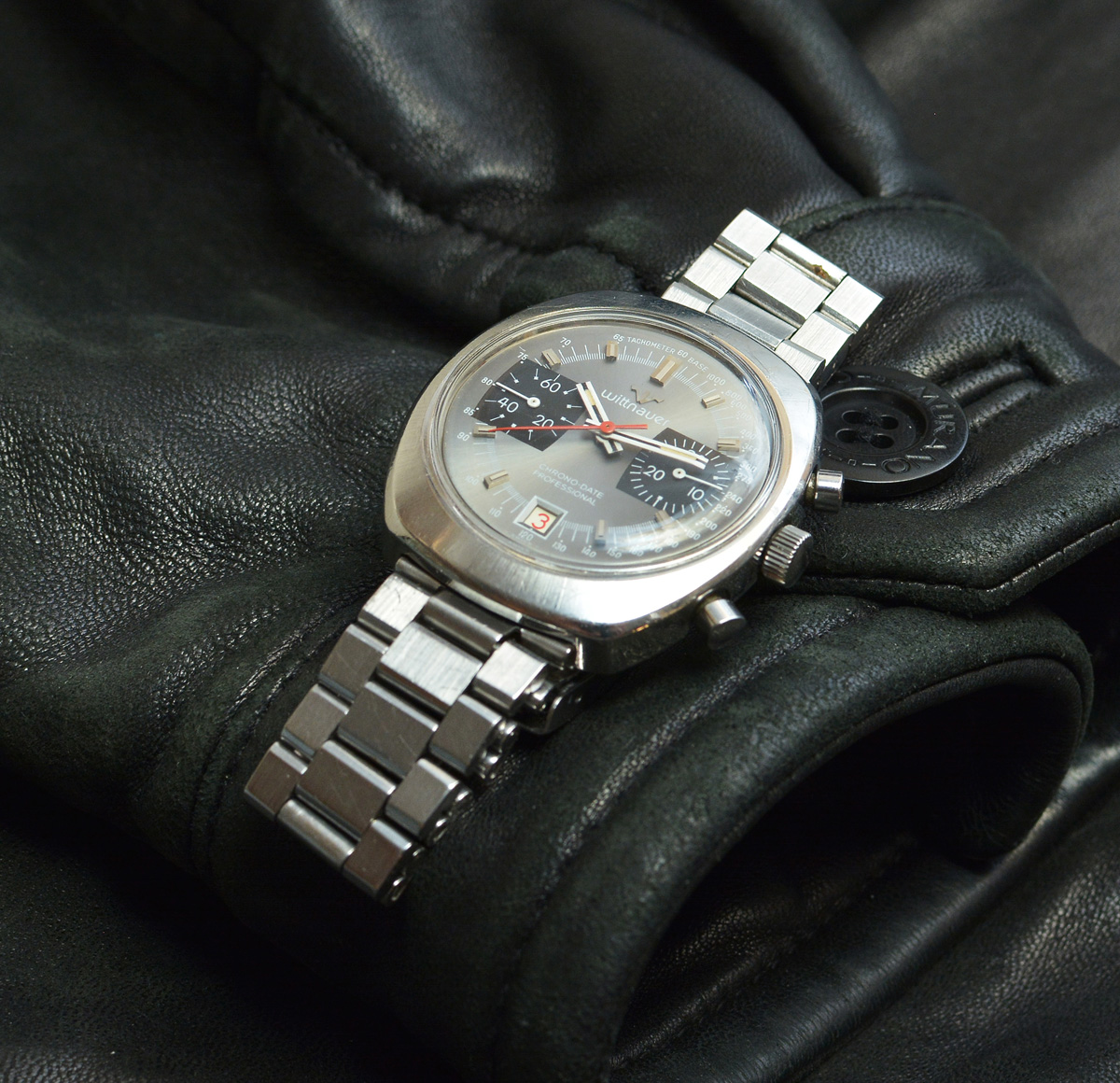 :
: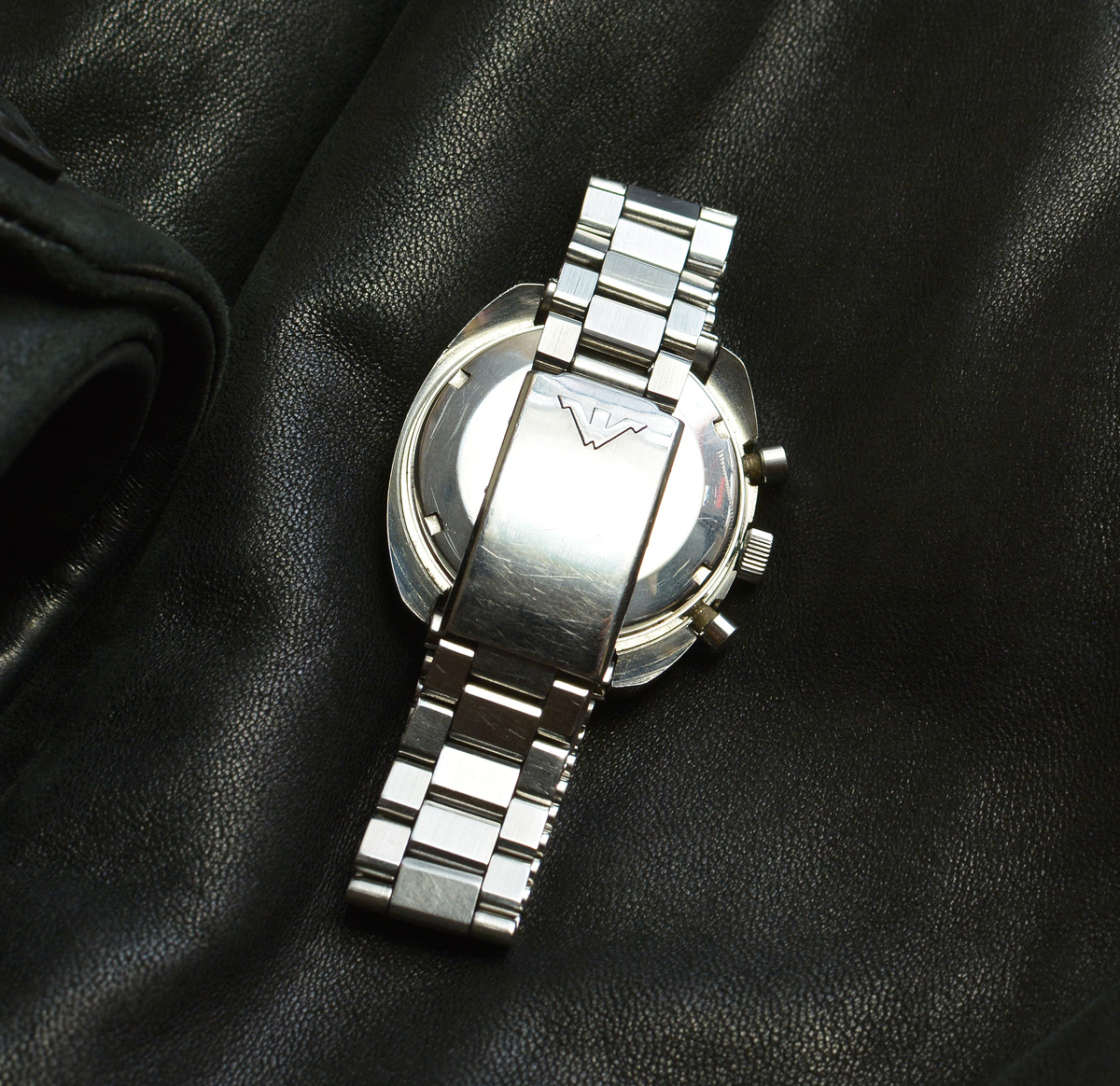 :
: