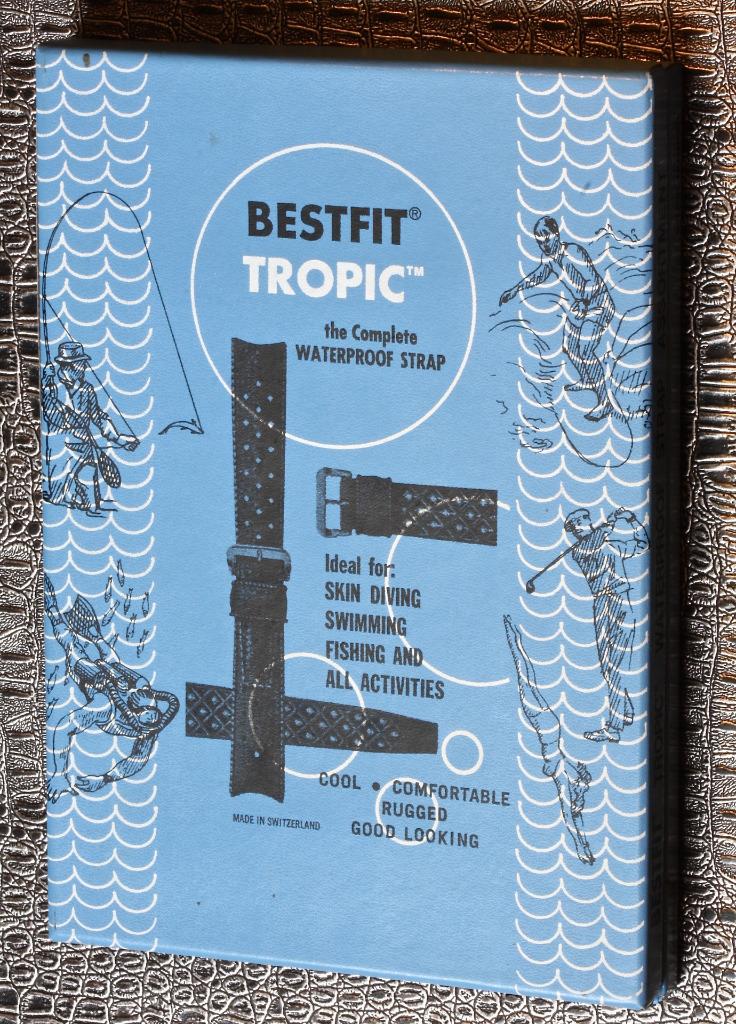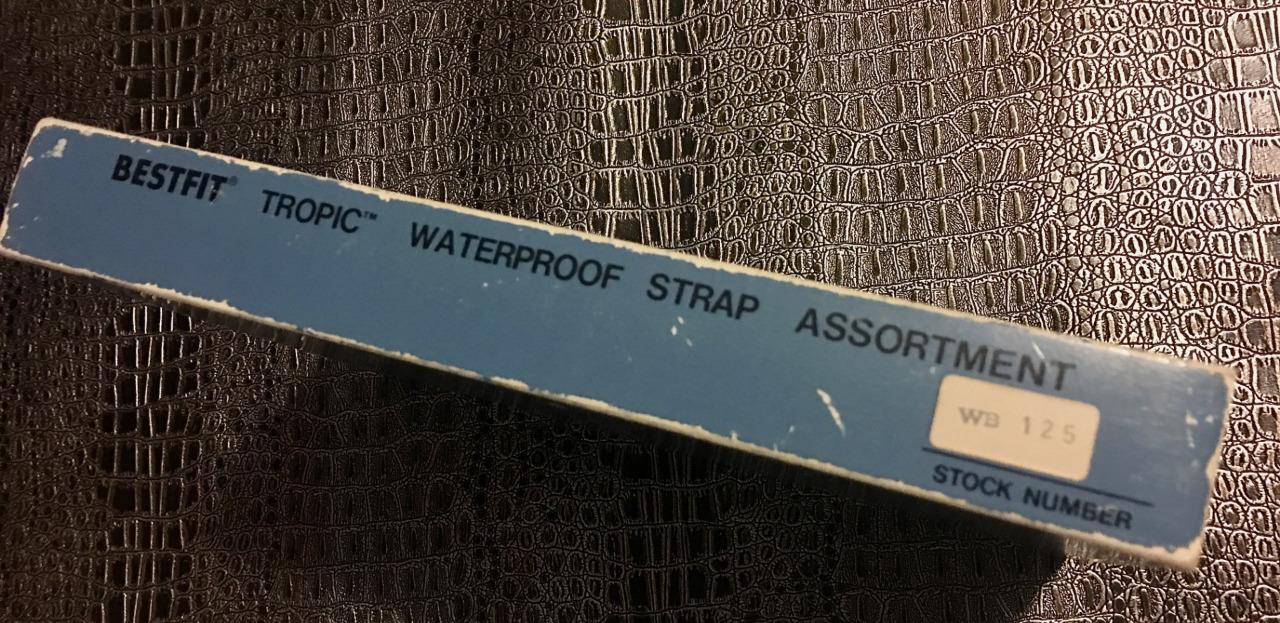 I had two of these, and one sold here. This last Swiss Tropic straps box assortment has a different mix of bands. These are the original Swiss dive bands from the 1960s/70s, not the repros that litter the internet. Nice opportunity for a serious watch collector or a dealer with a vintage watch store. This is an original Bestfit Tropic dealer's assortment of 12 of the best styles and colors of Tropic Swiss rubber waterproof straps, all New Old Stock (NOS).
The box includes these bands:
1) 18mm black perforated straight ends
2) 18mm black Tropic 2000
3) 18mm silver/grey Tropic Sport
4) 18mm blue Tropic Sport
5) 19mm black perforated curved ends
6) 19mm black Tropic 2000
7) 19mm black perforated straight ends
8) 20mm black Tropic Sport
9) 20mm black perforated straight ends
10) 22mm blue Tropic Sport
11) 22mm black perforated straight ends
12) 22mm black Tropic Sport
Some size and style substitutions from my Tropics stock are possible. All of these bands are pictured in detail at Squinky.com
This assortment comes in the original plastic counter-top display box, with its outer cardboard protective sleeve as well. At my individual list prices, the 12 bands would be well over $3,500.
Price $2,950
I might entertain watch trade proposals or cash+trade proposals for watches. Email me at billmahoney@aol.com with your ideas.
U.S shipping is $19.99 via Priority. International buyers contact me for shipping options and costs.
Thanks - Bill Mahoney (Squinky)
Squinky.com