I am putting up for sale my 1971 Omega Ploprof Mark 1
I brought it from the original owners son and the Omega extract of Archives confirm what he said.
It has a serial number of 3124xxx placing it very early on in the manufacture of 166.077 's
Everything is correct and original to the watch and when I had it serviced by an omega specialist earlier this year he seemed to think it had not been opened before then. It had a movement service and new gaskets whilst keeping everything else unpolished and untouched. The movement is original to the watch and not swapped out like many
There is no paperwork to go with it, just the extract of archives. The red isofrane was removed by the previous owner as it had perished over the years and I purchased it as a head only watch.
This really is a lovely watch and with so many altered watches available this a very nice and rare version to own.
The patina on this watch as a whole really is just wonderful and something to behold. As can be seen from the pictures the dial is really beautiful with matching hands. There is a small chip on the edge of the crystal and a light scratch in the middle, nothing to detract from the watch and my preference was to keep it as found except for having it watertight and serviced. There are light marks on the bezel and a small knock at about 2 o'clock marker. There are no cracks or splits so there are no issues there.
It is not a Bienne restored, perfect, as-new Ploprof - it is a perfect patina'd vintage Ploprof which I am sure will not disappoint the next owner.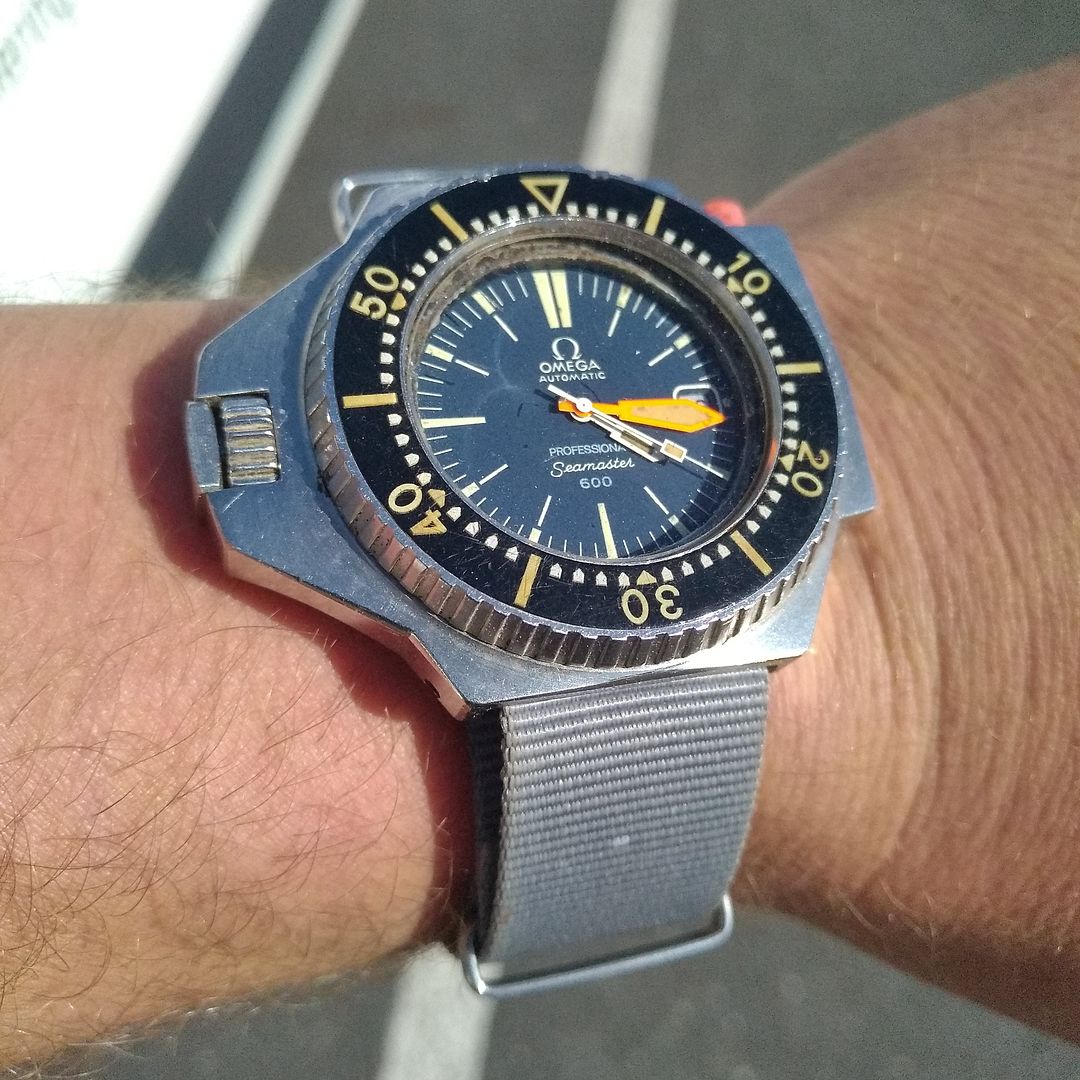 I can of course provide more pictures and any further details that be requested.
The watch and I are located in France .
I am looking for 9000 Euros or near offer for it and may take a trade in against it depending on what comes up.
Thank you to OTD and Jeff for the service