Sold and going to a good home.
Thanks to the new owner and Jeff for this usual warm and comfortable space.
: Hi all,
: To finance a new incoming purchase I am (sadly) selling this NOS
: Heuer 510.502 olive green PVD with its original bracelet,
: movement is the workhorse Lemania cal.5100.
: Please note that the orange hands are really bright but my
: poor-man's Samsung smartphone cannot capture it (or better I am
: not so skilled in photography :-) ).
:
:
:
: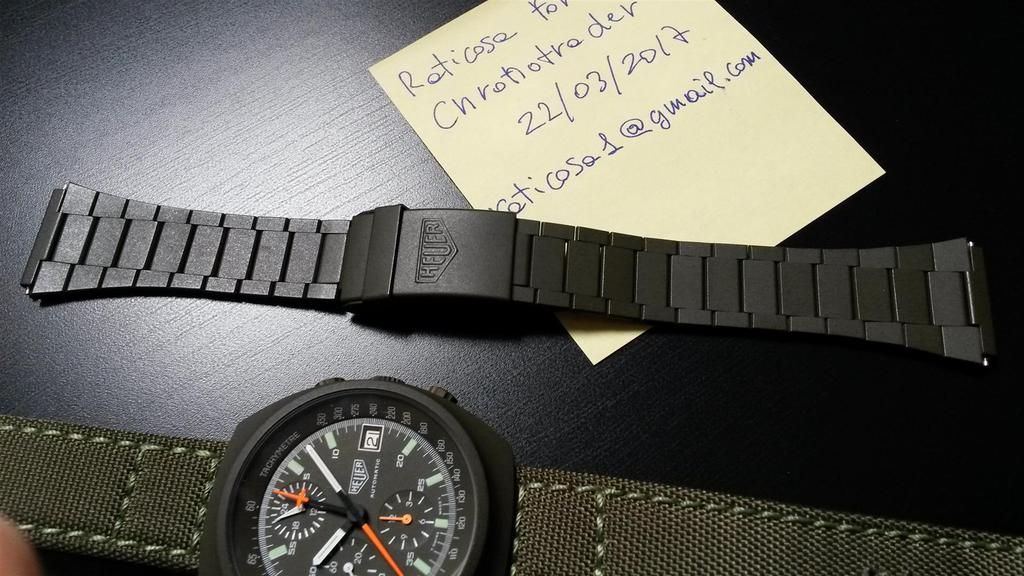 :
:
:
: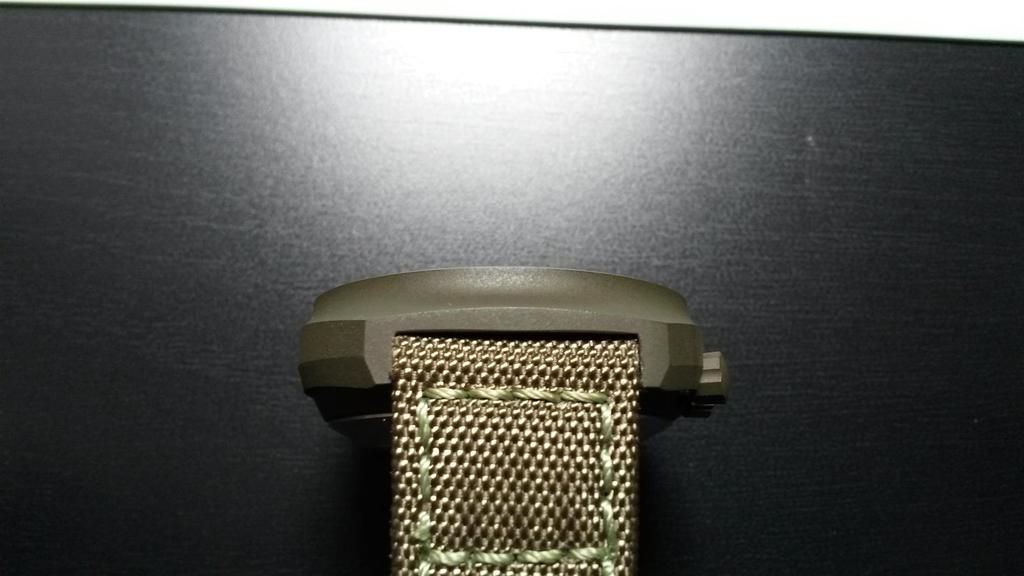 :
: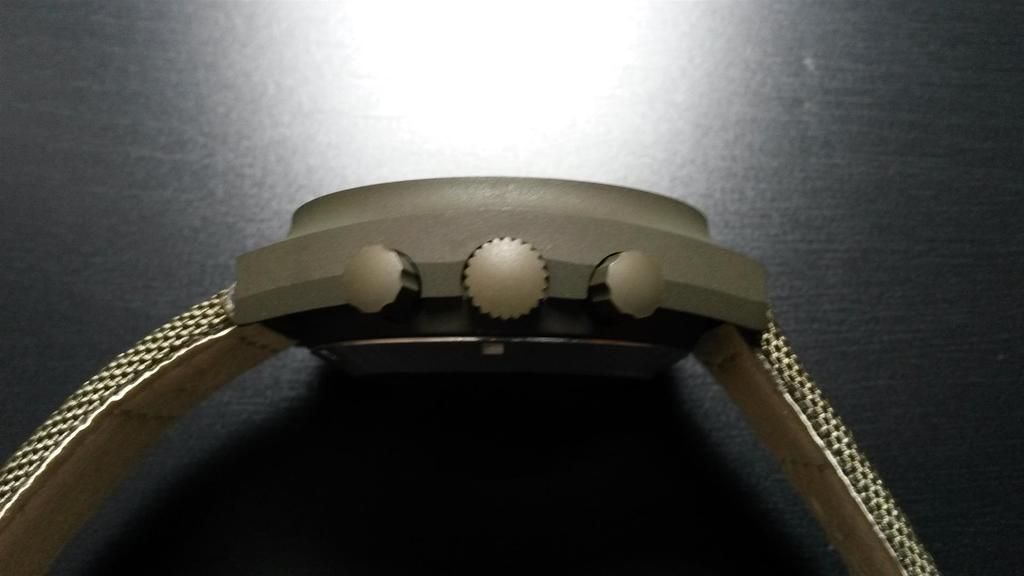 :
: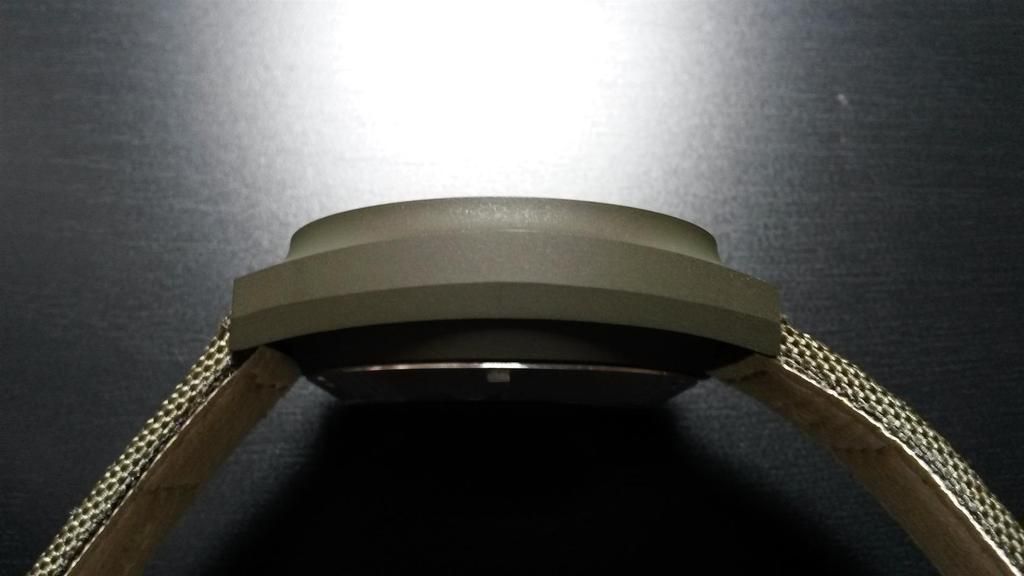 :
: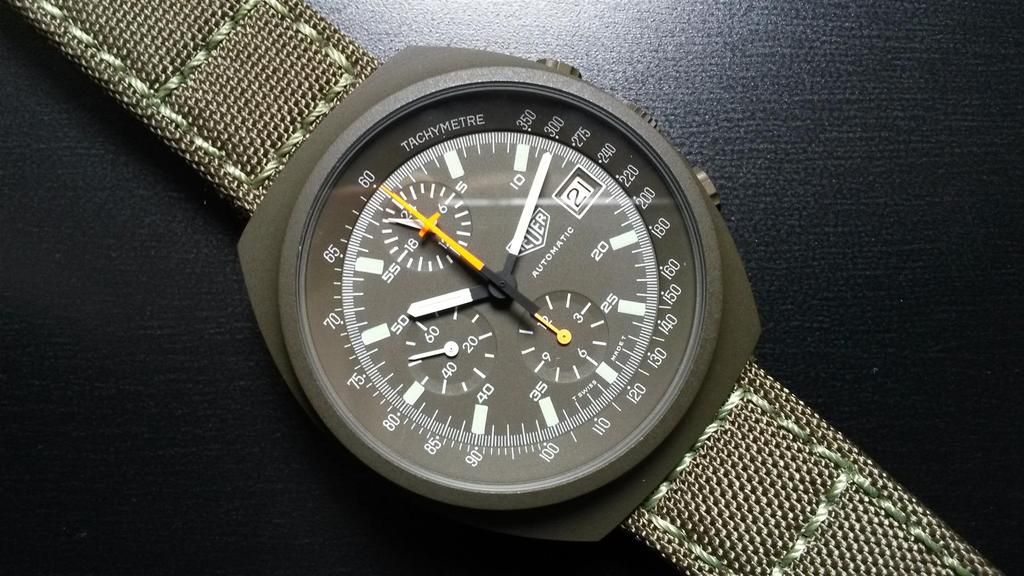 :
: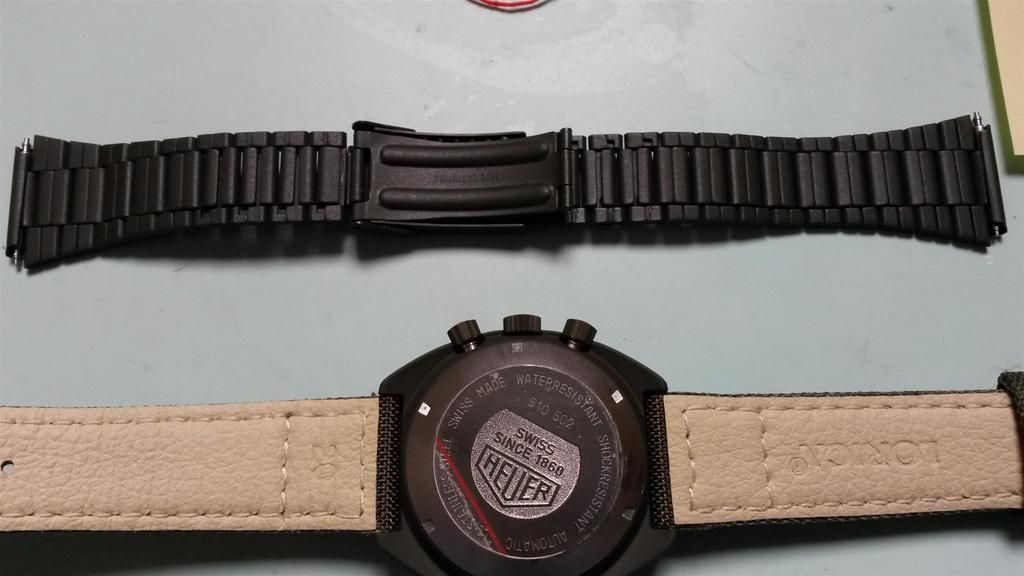 :
: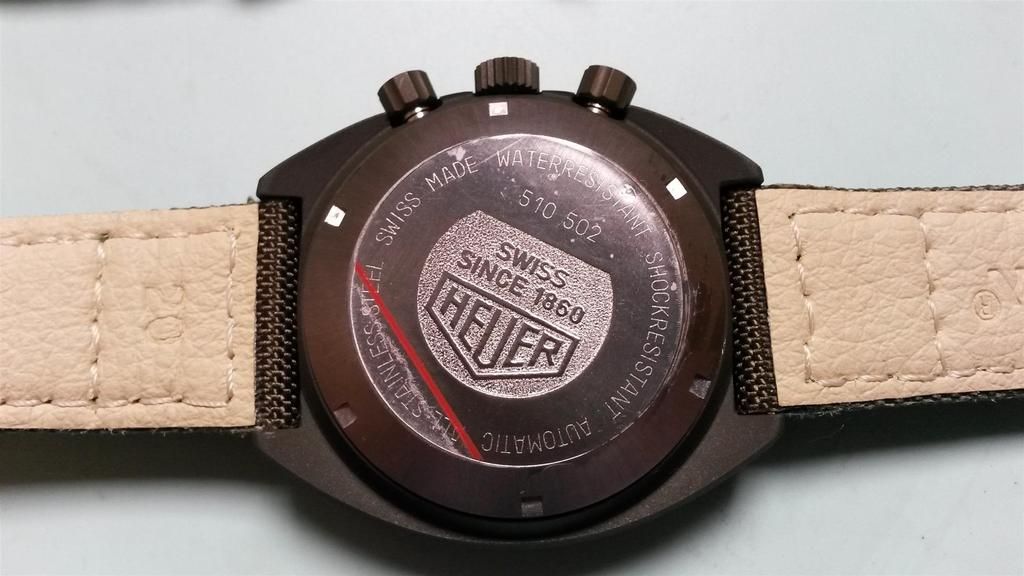 : I bought the watch some months ago from Sandra (passion66) and I
: wore just twice on a Lorica strap (you can see it into the above
: images) just to post it on Instagram, since then has been put in
: the bank safe, the bracelet however has never been worn and is
: as perfect as only a NOS bracelet can be.
: The watch is really flawless (almost a pity to wear it, believe
: me), has been recently serviced from TAGHeuer so it will come
: with TAGHeuer papers and cardboard service box.
: I don't have images of the movement as I didn't opened it
: (don't wanna risk to scratch the caseback) but I can confirm
: everything is OK, it keeps excellent time and the chronograph
: starts, stops and resets as it should.
: This is the most desirable first series (only day window and with
: orange hand on the hour chrono counter subdial).
: The watch is all original and will come exactly as it came to me, I
: just dismounted the stainless steel green coated bracelet and
: put a military-looking strap to preserve the bracelet.
: Here the original post from Sandra with the images Sandra took
: (dear Sandra hope you don't mind if I reuse your post, I am
: not able to make images as good as yours are):
:
: http://chronocentric.com/forums/chronotrader/index.cgi?md=read;id=62552
: And here a complete image gallery:
:
: http://s824.photobucket.com/user/Raticosa/library/Heuer_510502_green_PVD
: As I don't want to speculate on this watch because has been sold
: me by a lovely and passionate person I am asking more or less
: the same price I paid with shipping, that is 2.500€,
: preferring Bank wire, but PayPal is also good if best for you
: adding 4,5%.
: I am sure it will go in a good home.
: Please feel free to ask if any question.
: Costs for courier service to be discussed with the buyer.
: Thanks for the attention and to OTD and Jeff for this space.
: Best.
: Gianluca