FS: Patek Philippe 3923 Calatrava ref. 3923
Patek Philippe Collection: Calatrava Model: 3923 Gender: Male Case: Rare 18kt. Rose Gold Case shape: Round Diameter: 32mm x 7mm Movement: Manual Wind Caliber: 215 Strap: Original black Crocodile and 18kt. buckle. Box and extract from the archives.
This rarer rose gold Patek Philippe Calatrava is in like new condition. Magnificent complete PP package at a reasonable price.
I'm only asking $10,200. bank wire for this, it's a great price for a watch in such Excellent condition.
Selling price includes shipping/insurance. Please feel free to message me if you have any questions. My email address is: marvintyson7@gmail.com
Returns accepted after 7 day inspection period. 100% refund if not Authentic
Thank you for your interest and consideration.
[URL=http://s1243.photobucket.com/user/Swissice/media/B42A3744-FA60-46F6-B023-E6AA4440019E_zpscdphzx0h.jpeg.html]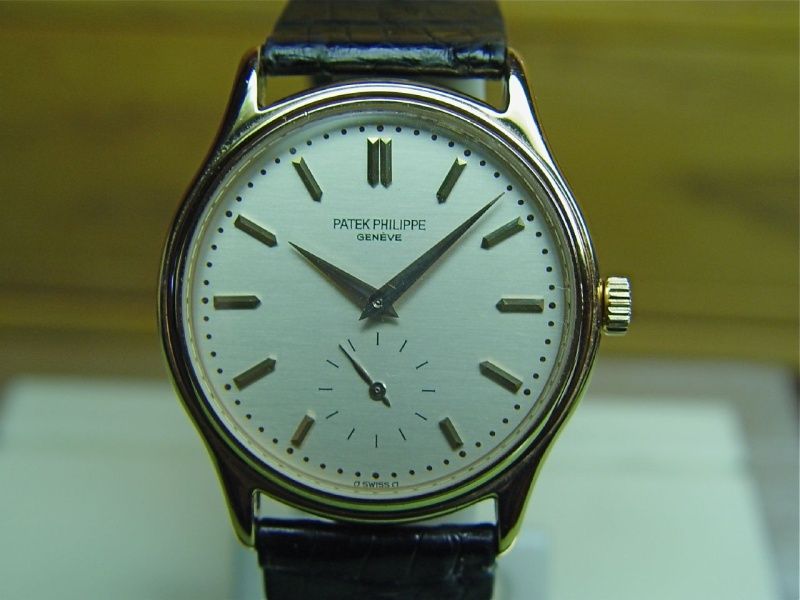 [/URL]
[URL=http://s1243.photobucket.com/user/Swissice/media/DC53A842-B0A5-4FBB-9A43-22551068D8DA_zpsnh7rnt36.jpeg.html]
[/URL]
[URL=http://s1243.photobucket.com/user/Swissice/media/82DC40EE-6B65-426D-956F-D13414E738E8_zpsxiwyyhzw.jpeg.html]
[/URL]