Same type I sell here NOS for $425. This used one is $295, and I have just one. Light scatches in the center satin section. The bracelet is 15.3mm long with two removable links with spring bar pins on the long piece side. All of the details on these bands are in the ad above this one.
These are the pictures of the actual used one you'll be getting: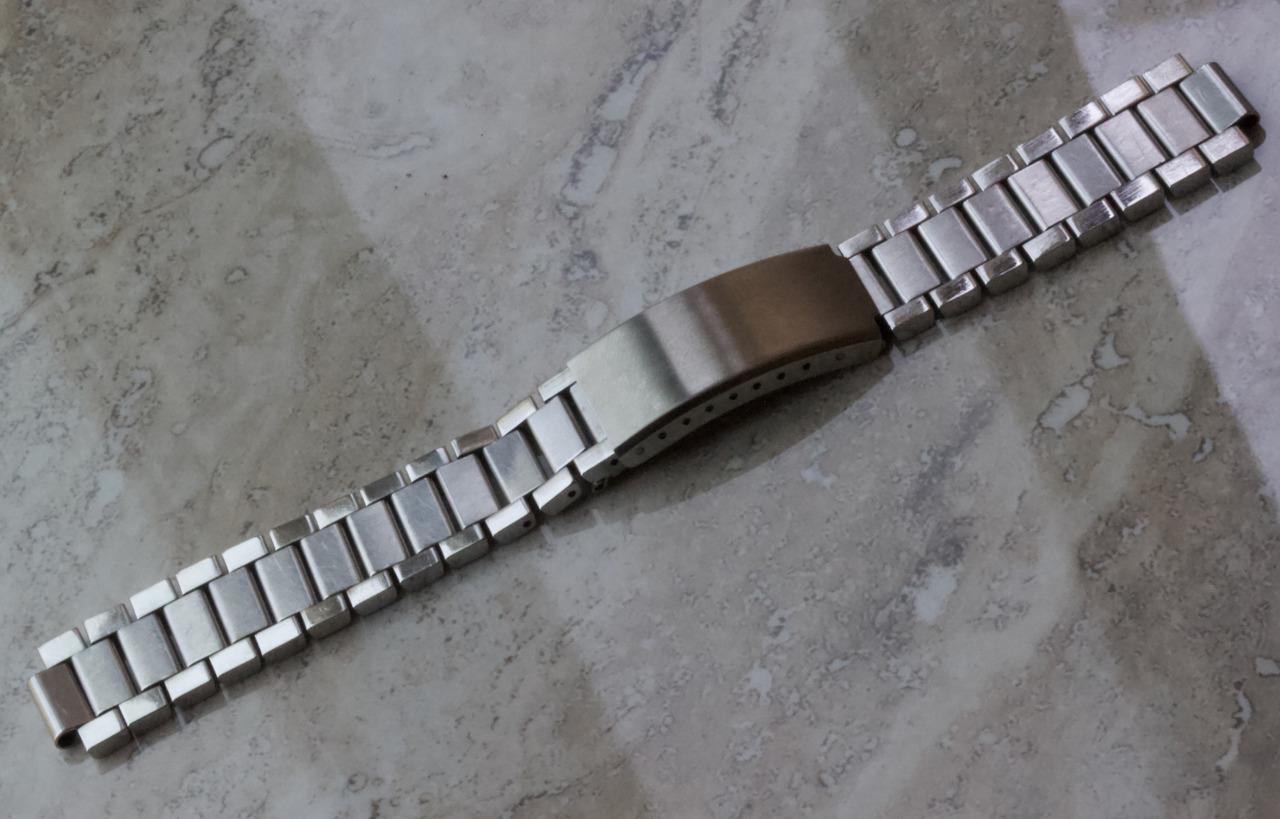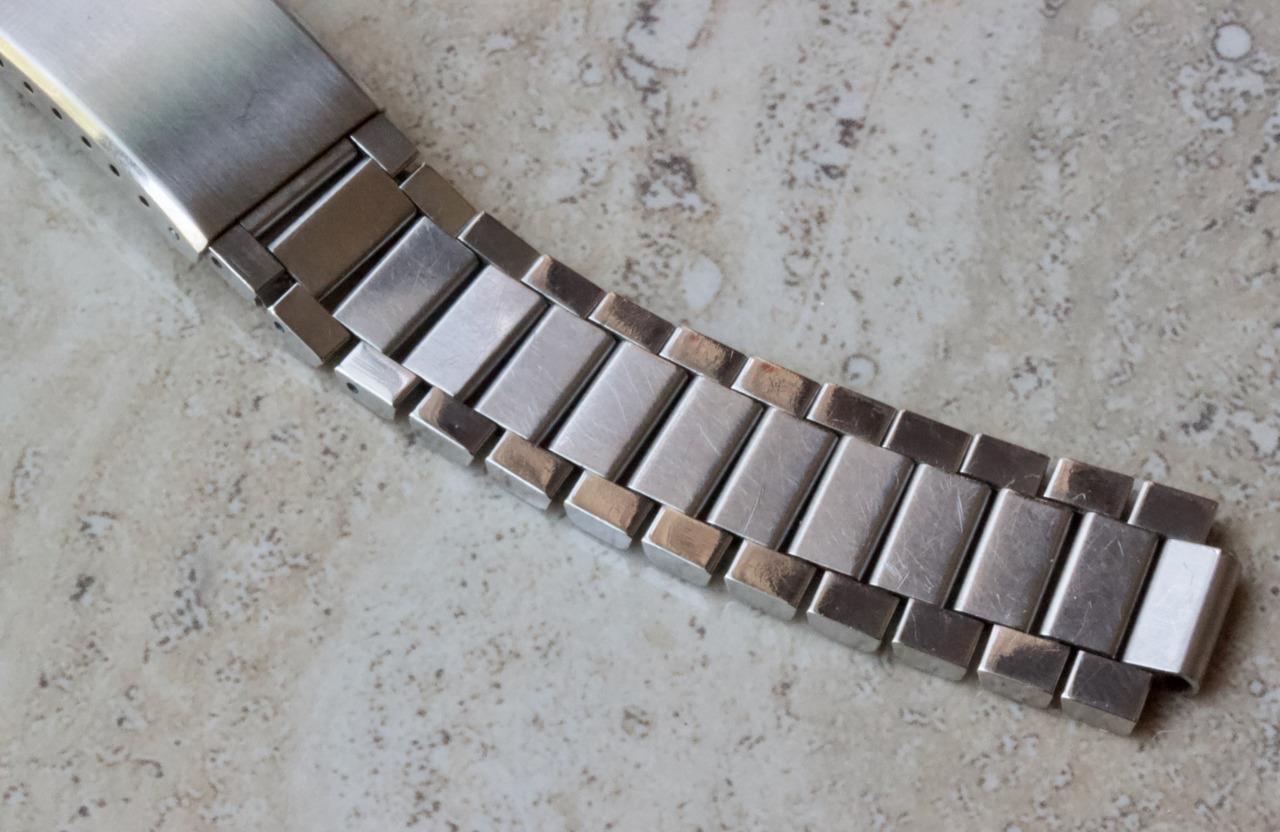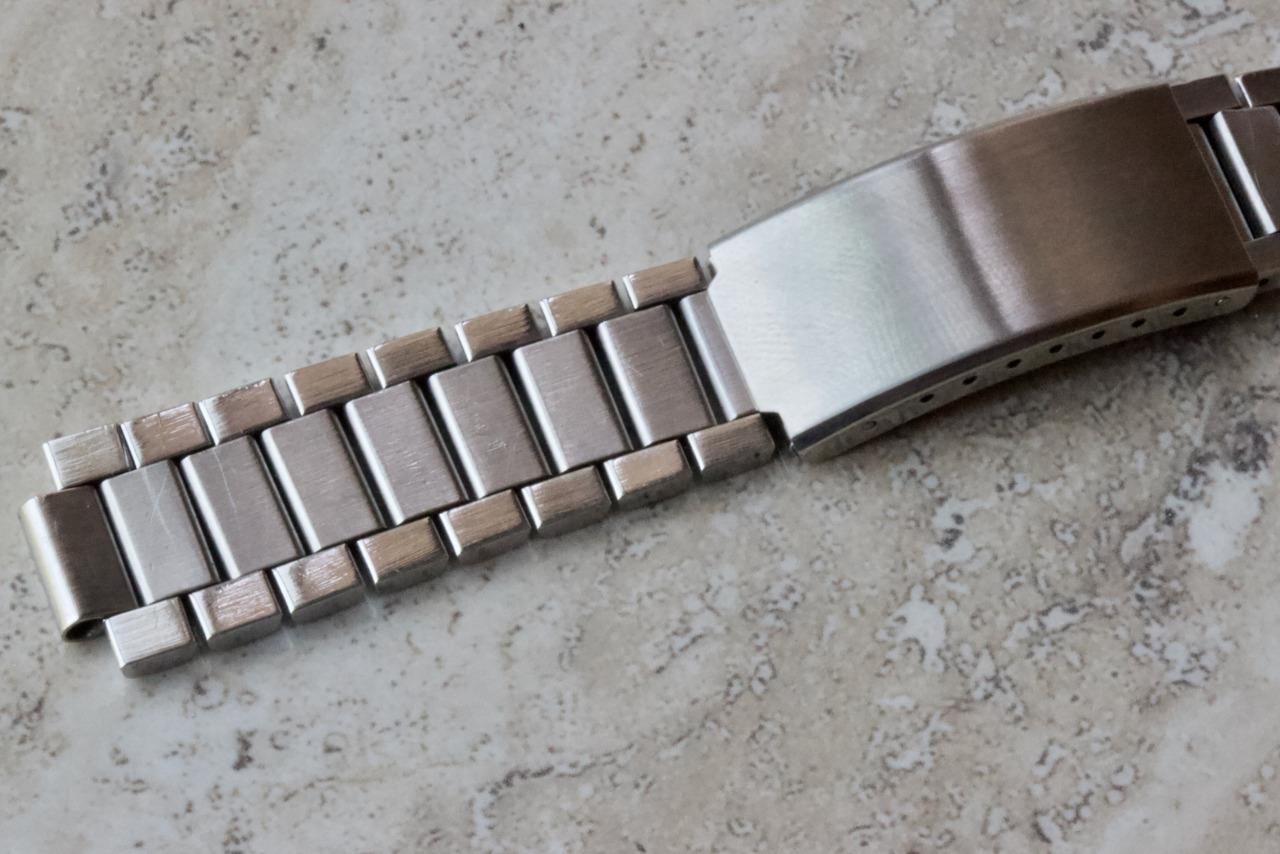 Two types of 19mm or 20mm ends available.
19mm ends $200 (matte finish)
19mm ends $250 (polished outers)
20mm ends $80 (matte finish)
20mm ends $100 (polished outers)
The "Matte finish" and "polished outers" options of end pieces are shown below (20mm ends example):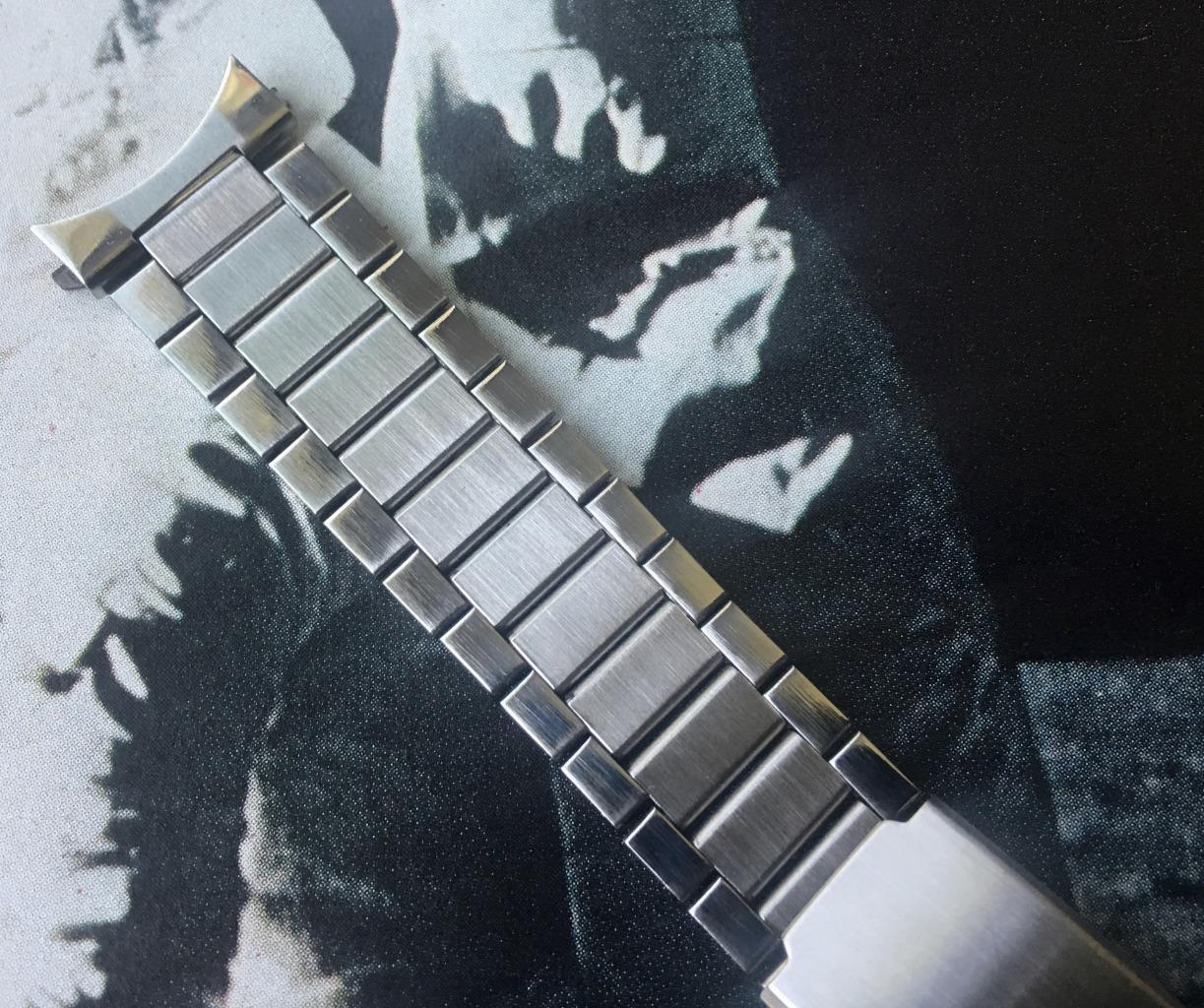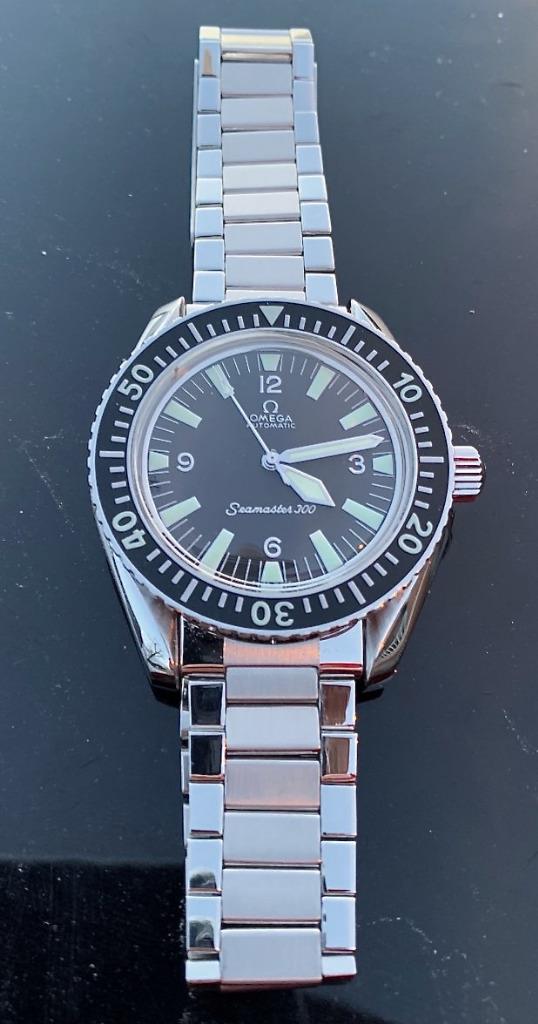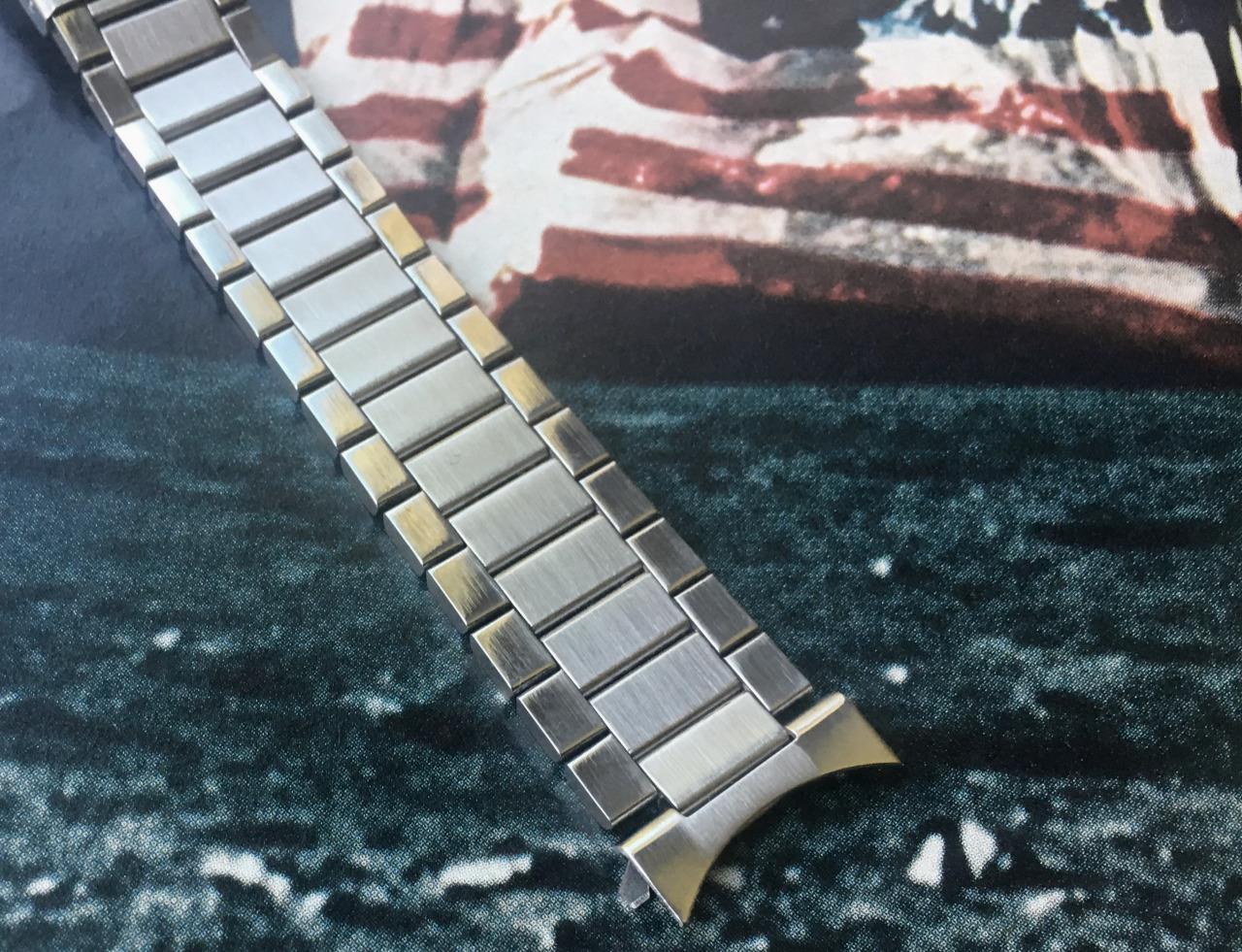 U.S. buyers pay $7.99 shipping and international shipping anywhere is $80 via Express to arrive in 3-4 days to most countries.
PAYPAL or QUESTIONS to billmahoney@aol.com
Thanks for looking, Bill (Squinky)
Squinky.com