Special offer of a "perfect color" Long vintage 19mm strap, a nice option as an everyday strap for owners of Heuer Camaros who find standard straps too short. In just that ideal Pigskin vintage rally tan with a nice texture. Very supple. Lined with calfskin for comfort. Fully stitched for durability. Available with a Heuer buckle or without a buckle. Very useful strap for any 19mm lugs watch in your collection.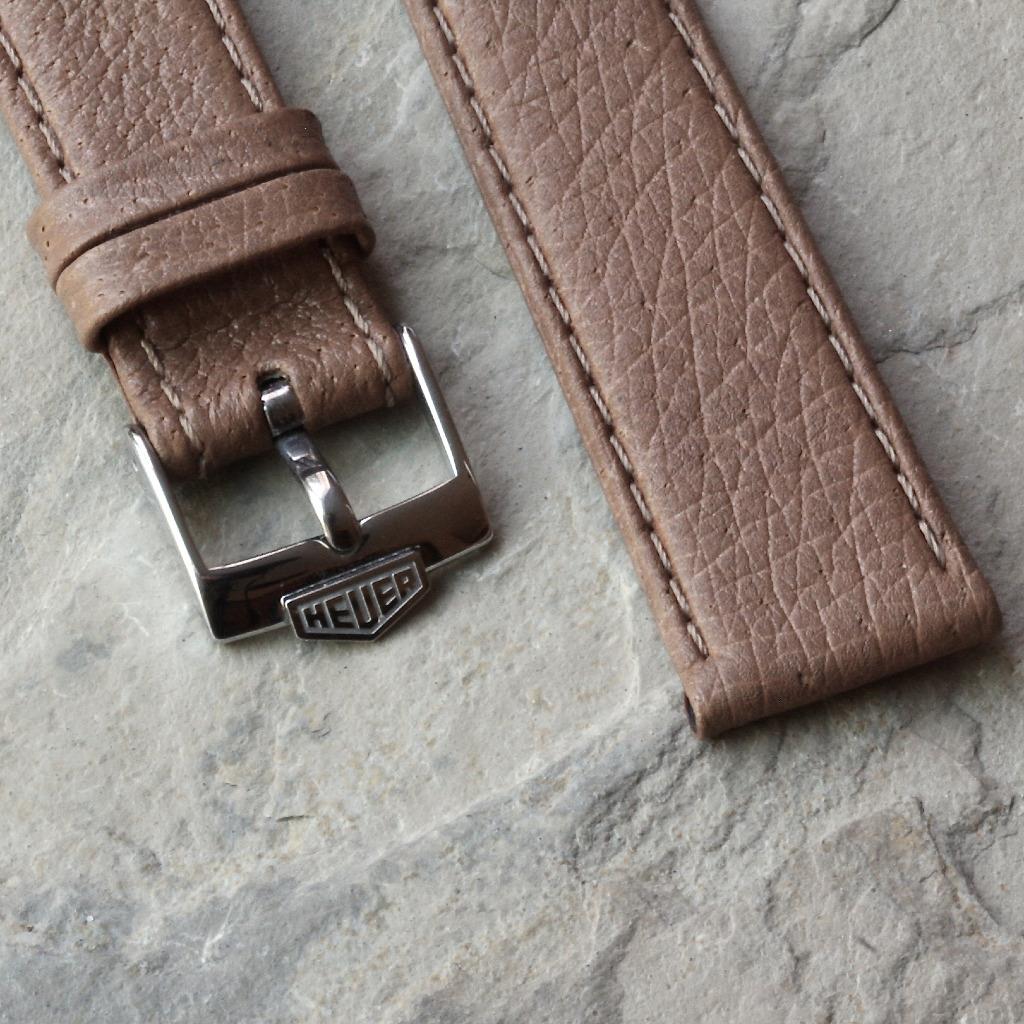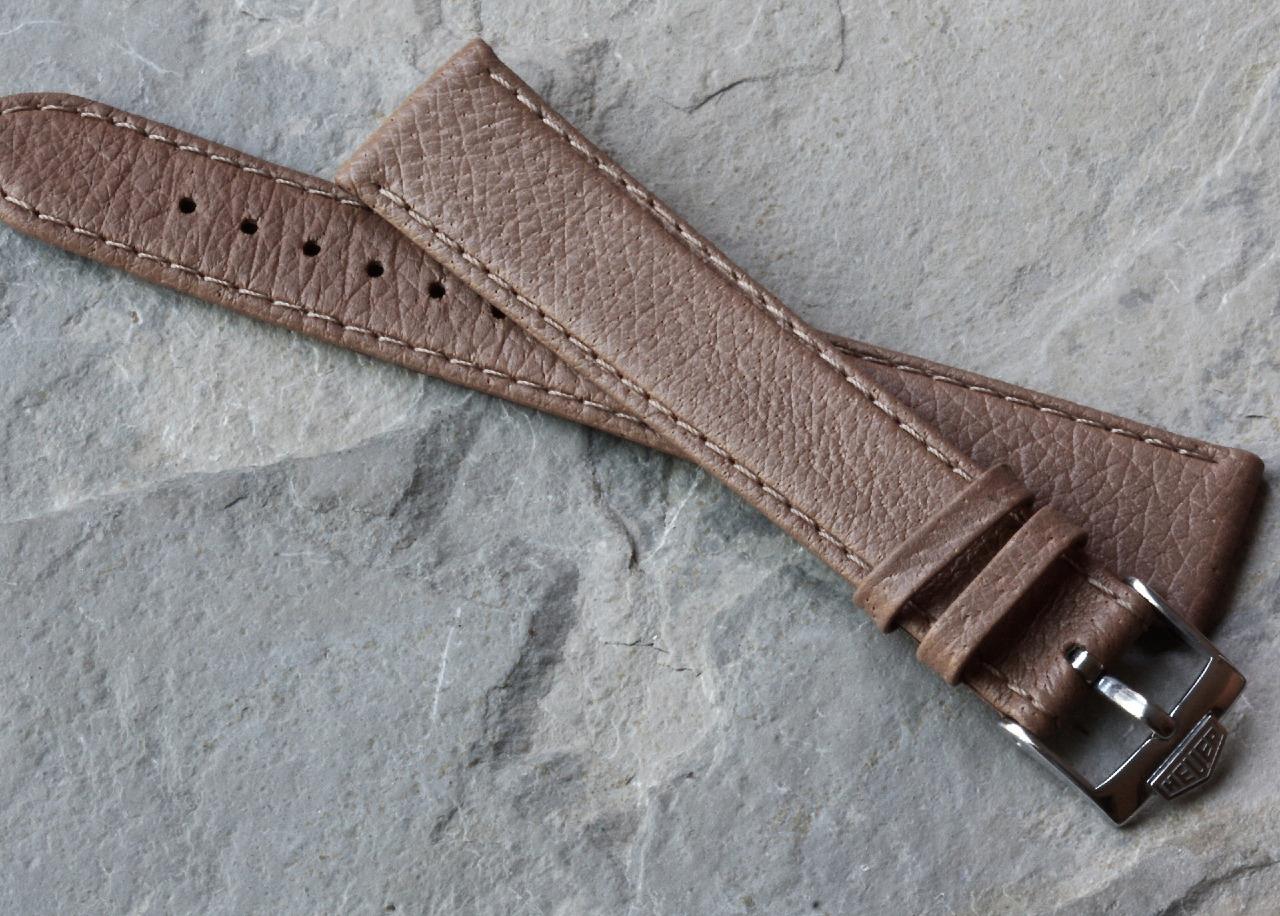 Strap is New Old Stock never worn from the 1960s/70s. Band length is a full 1 inch longer than standard straps, measuring 8 1/2 inches long (21.5cm) with the pieces lying flat end to end, not counting the buckle. The buckle end is 16mm wide. Strong band with thickness of 3.2mm where it meets the watch and 2.7mm at the tail end. This 1960s/70s NOS strap is signed on the back Speidel - Pigskin - 19mmL - Mexico.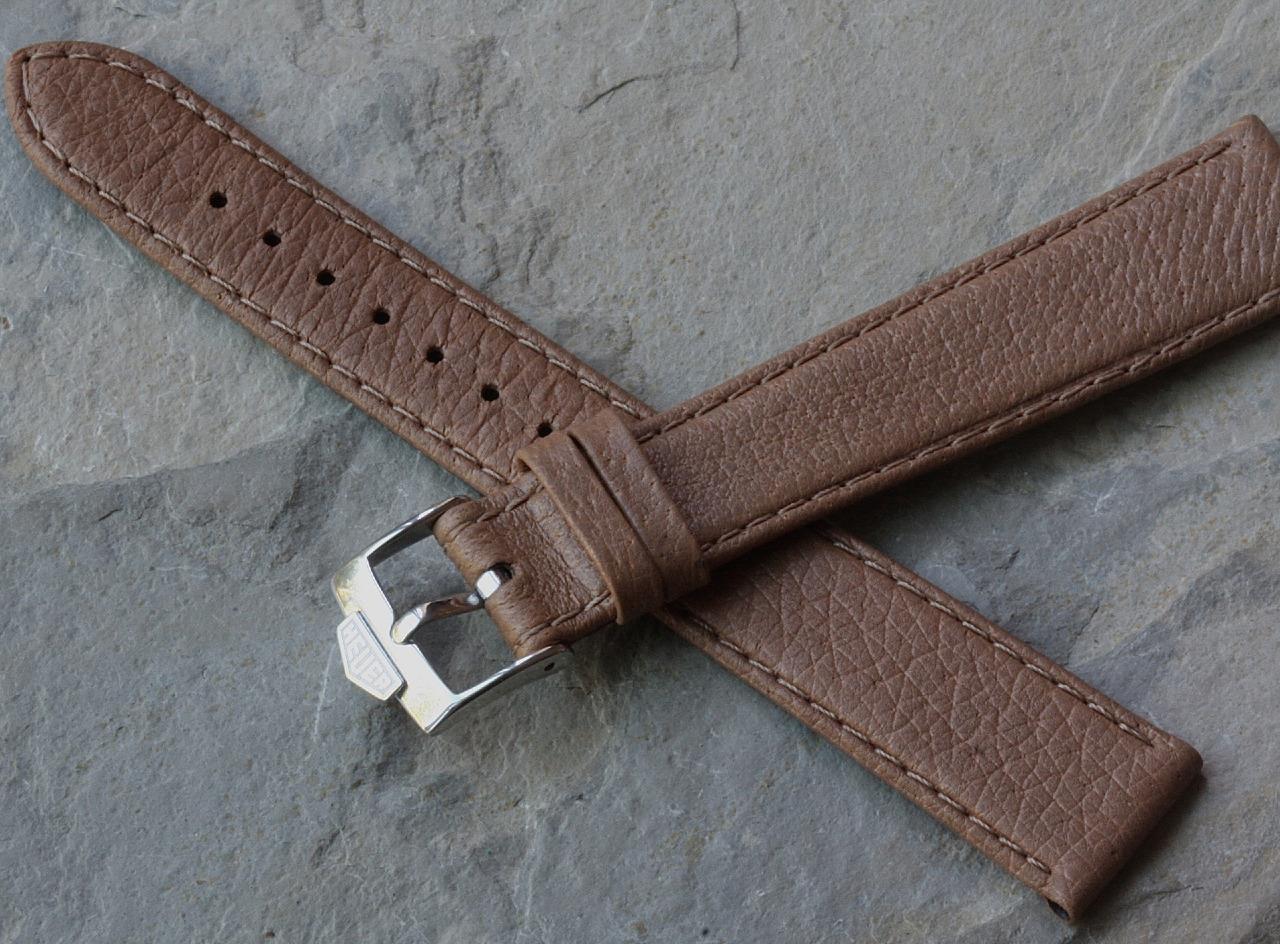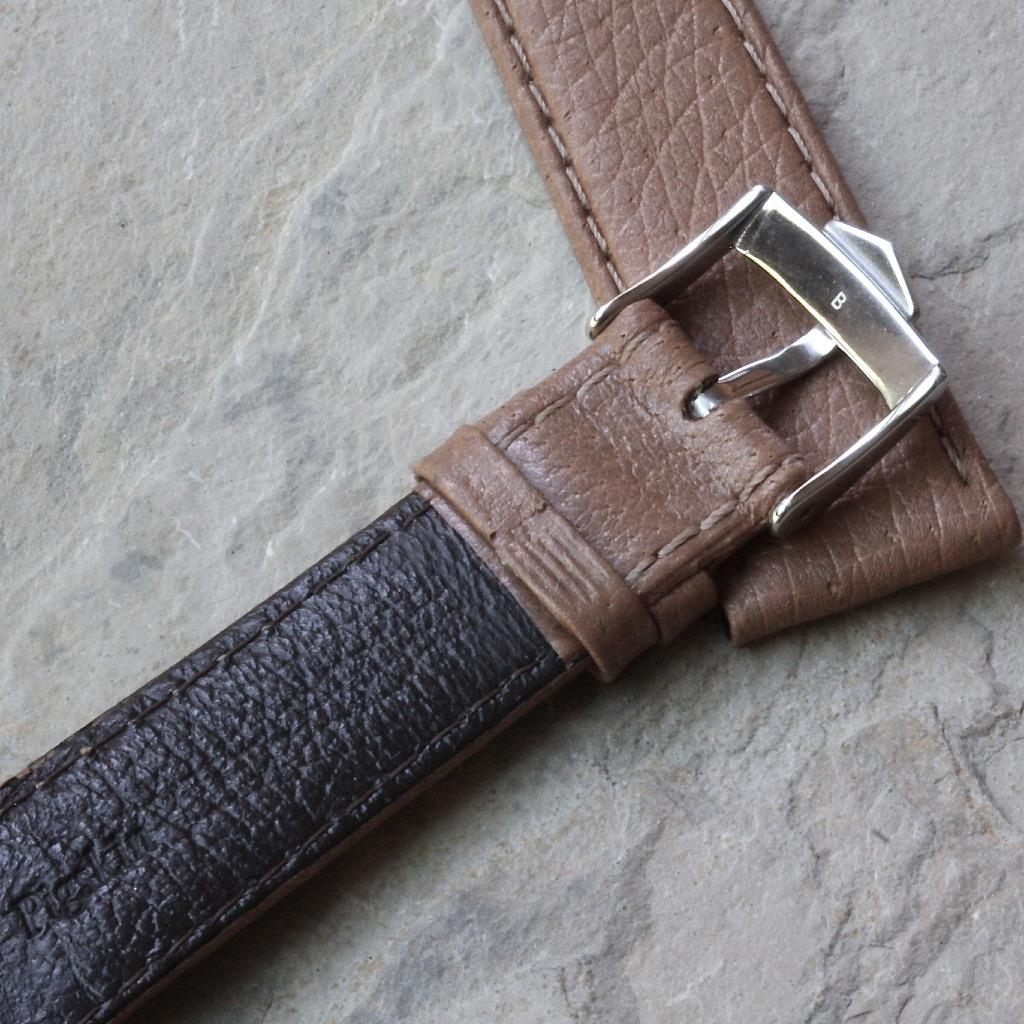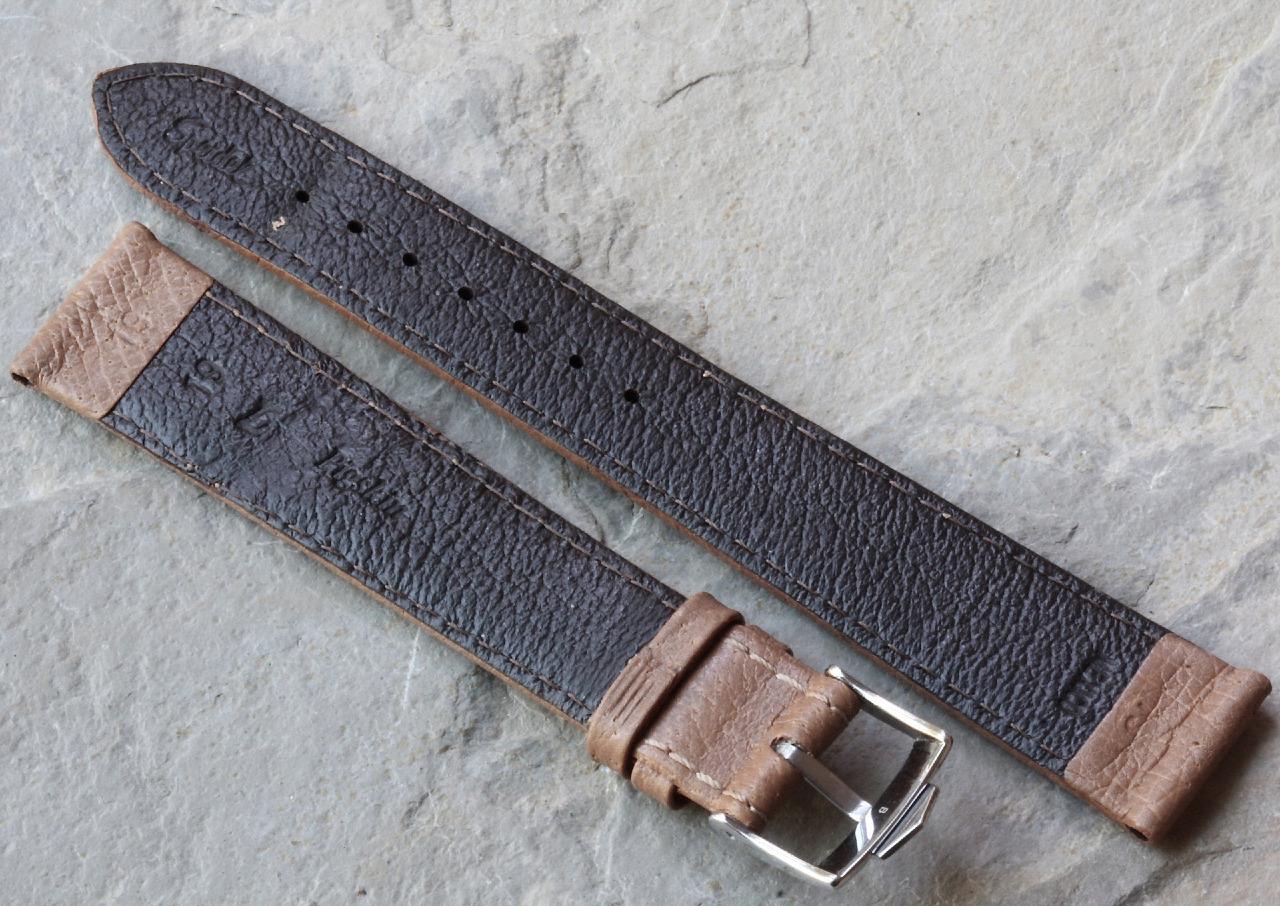 Special offer OTD price including the Heuer "B" buckle shown is $225 or $35 for the band without a buckle.
Add $6.99 for U.S. First Class shipping. International shipping for the band with Heuer buckle is $45 for Registered or $19.99 for First Class to ship the band only.
Bands bought at the same time can be bundled with just one shipping fee, so please scan the Heuer section, the selection of rally bands, NSA bracelets and Tropic straps at Squinky.com to see if you need anything else today.
PAYPAL or QUESTIONS to billmahoney@aol.com
Thanks - Bill Mahoney (aka Squinky)
Squinky.com