Straps designed for Panerai watches, but will work with other watch models with 22, 24 and 26 mm spacing or watches designed with Radiomir styled arms.
Most are early design models. Some have minor errors (too thin) or brushed buckles and on sale to sell them off. Some are correct in all areas. Nothing affects the quality of the leathers or wear of the straps.
Prices are not low due to quality. They're priced to move quickly. Take a smaller profit to move them quicker or customers takes more than one.
Note
If needed for regular watches that use spring bar attachment. Extra thick 2.5 mm spring bars are included with 22 and 24 mm straps. Just let me know upon ordering if spring bars are needed.

Key Chain

Antique copper finish

Dial on front and SLC on back. Diameter is 1 3/8"

Price is $18.00 ea. With a 10% discount on 3 or more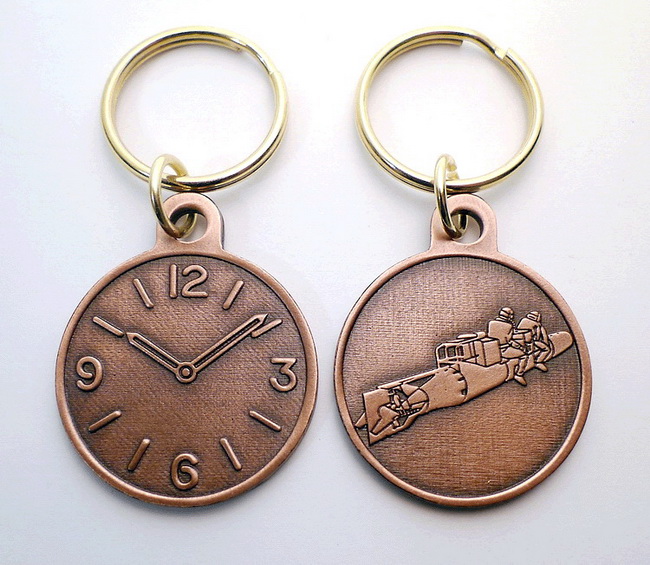 Historic straps using factory leathers
Some 4 mm and some under (3.5 - 3.8 mm black and brown still have good strength and firmness). Most are original models from 8 years ago (was a huge order) and time to move them out.
Average of about 1-4 straps left of the various colors and widths
Priced depending on material and thickness, but priced to move. Similar models sold by others with fancy names and 3x the price (all designed by me for the factory).
Using one material color image for all widths to avoid multiple images. All buckles are polished finish unless noted
Spring bars available for regular watches in 22 and 24 mm if needed (let me know)
22 x 22 mm
All black Regular length 75/120 mm - $30.00
Dk. Tan - Regular 75/120 mm – 2 Left - $25.00 – Fixed loop only
Dk. Tan - Long - 85/125 mm - Thin - 1 Left - $20.00 - Fixed loop only
24 x 24 mm
Regular – 75/120
Long – 85/120 or 125
Black with white stitching - Long 85/120 mm – 2 Left - $30.00
Dk. Tan Long So So edges - 85/125 mm - $20.00
Dk. Brown - Long - Thin - $20.00
Dk. Brown - XL - 95/125 mm – 2 Left - $30.00
Very Dk. Brown (almost black) - Regular - $20.00
24 x 24 mm – PVD
All Black – Long PVD – 3 left - $30.00
Black with white stitching - Regular PVD - Thin - 3 left - $20.00
Black with white stitching - Long PVD – Thin – 1 left - $20.00
Dk. Brown with white stitching – Regular PVD – Thin – 2 Left - $20.00
26 x 26 mm
All Buckles are brushed finished
Dk. Brown - Regular 3 left - $25.00
Dk. Tan - Long - 2 left $25.00
Black with white stitching - Regular - 4 left - $25.00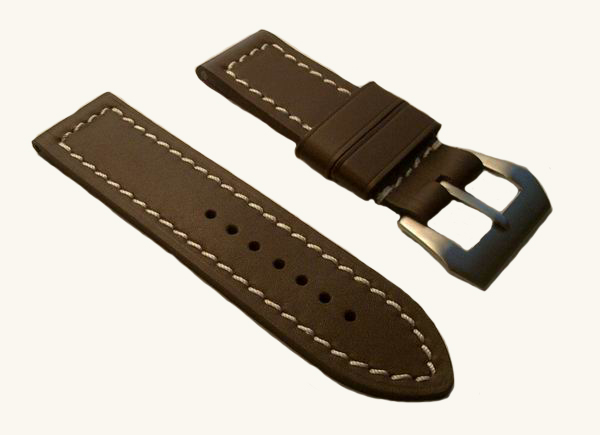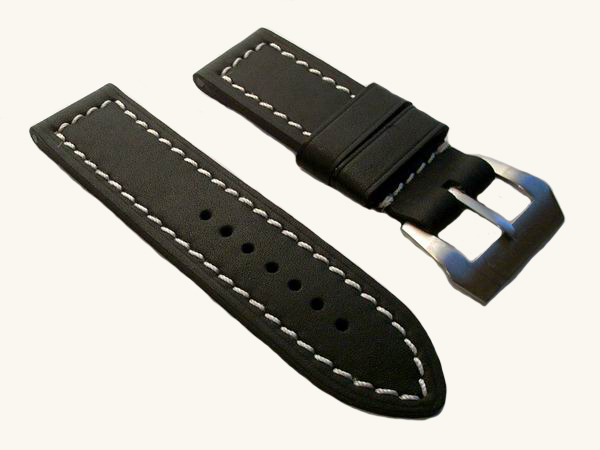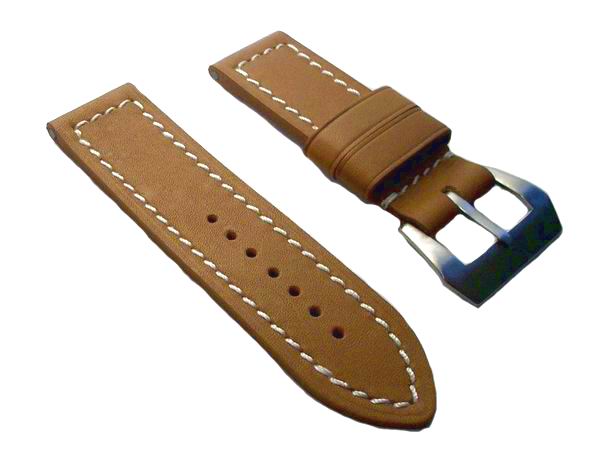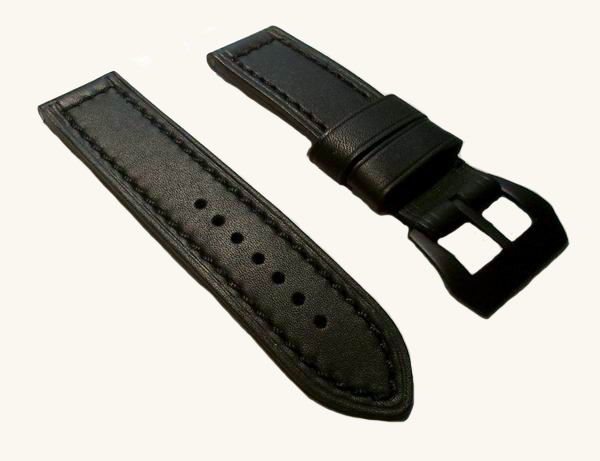 Tubes and screws available at an additional price
For pictures of other Panerai straps available
S/H is about $3.50 - $6.50 depending on location for 1-3 straps
Please Email me tickman@rogers.com
Thanks
DON
http://www.timesrunningout.net