Incredibly rare early Omega Speedmaster chronograph parts. Alpha hour and minute hands pair with light tan lume. New Old Stock from the 1950s/60s. The hands for sale are the type on the far right in the photo below borrowed from Speedmaster101.com. Correct 15.4mm length minute hand with squared-end lume extending down into the V-shaped stem of the hand, which has a curve to the end. Hour hand with triangular lume plot. Most correct for CK2998 but also very desirable hands for 2915 and 105.002 Speedmasters.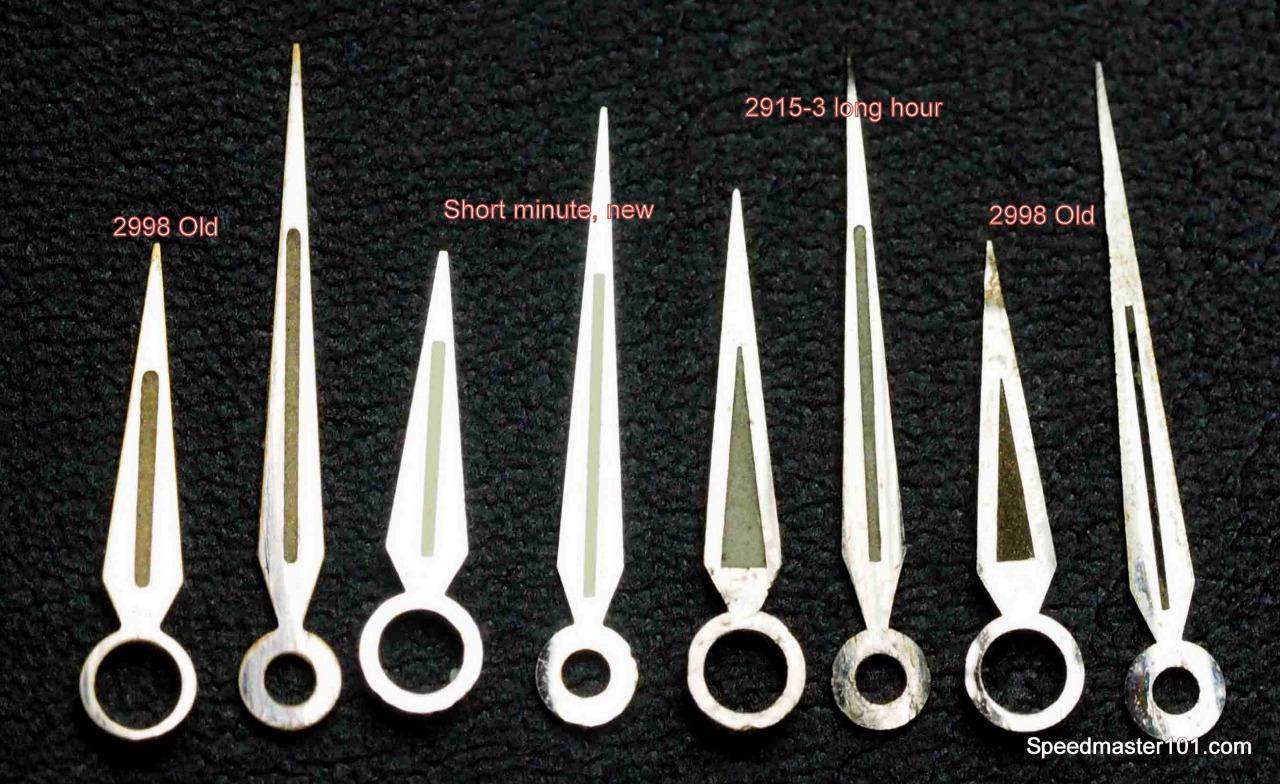 Price: $5,000.
I might consider a watch or watches w/ or w/o cash in trade for these parts.
Email billmahoney@aol.com with questions.
Thanks, Bill
Squinky.com