The stunning and rare transitional gloss dial has taken on a matte look as a result of oxidation which is common in the triple zero references. The dial has taken on a subtle but respectable patina and the lume has taken on a wonderful cream like patina. The lume plots match the hands perfectly, a testament to the fact that the dial is original and free of any service parts. Additionally,The original tritium lume used on the 168000 has about a twenty-year lifetime.
The movement has been regularly serviced throughout its lifetime and the movement was fully overhauled in February of 2019 by a skilled watchmaker in New Hampshire, for a total of $950. The watch keeps exquisite time, ± 3 seconds/day, which is an incredible feat for a Submariner of this age.
The 168000 is very rare by nature as a result of its short-lived production, and it is becoming increasingly collectible. If you are looking for a rare sub that will appreciate in the near future or a birth year sub, this may be your only chance for a while.
Reference: 168000
Box & Papers: No
Year: 1987
Bracelet: Original Rolex Fliplock Oyster Bracelet 93150 (extra link included)
Bracelet Material: Stainless Steel
Case Size: 40 mm
Case Material: Stainless Steel
Bezel: 120-Click Unidirectional Aluminum Bezel
Crystal: Sapphire
Dial: Glossy to Matte
Functions: Time, Date
Movement: Rolex's Caliber 3035 Automatic Movement.
Asking price: $8000. via bank wire....shipped
Please let me know if you need to see anything else or have any questions.
My email address is: leob44517@gmail.com
Returns accepted after 5 day inspection period. 100% refund if not Authentic
Thank you for your interest and consideration.
[URL=https://s346.photobucket.com/user/Leobell/media/Mobile%20Uploads/6060BECE-5C9C-4DBE-A20F-AAA1E56A5846_zpsupn3qodw.jpeg.html]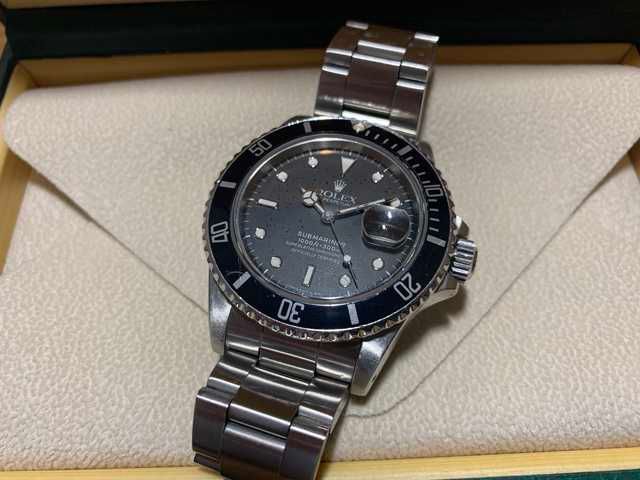 [/URL]
[URL=https://s346.photobucket.com/user/Leobell/media/Mobile%20Uploads/2DE16EE5-0AB4-49FB-B4A9-71B57CF6AF8F_zpsd49uvai9.jpeg.html]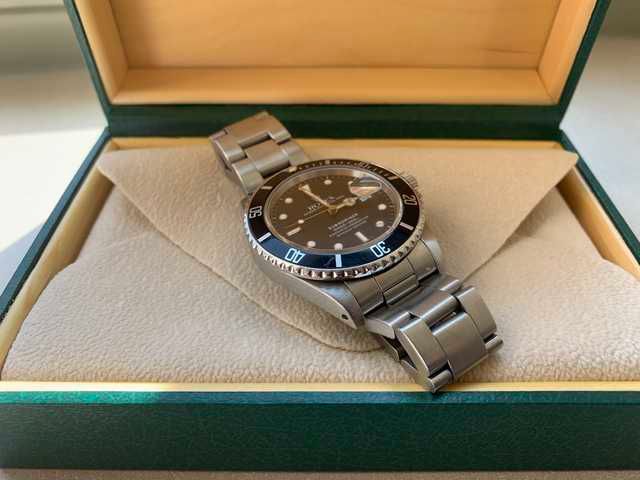 [/URL]
[URL=https://s346.photobucket.com/user/Leobell/media/Mobile%20Uploads/FF50B534-5BB4-4D31-B1B6-9D3922193A54_zpsonefshlc.jpeg.html]
[/URL]