I am selling a Rolex GMT Master II with Pepsi insert. This watch is in excellent condition, and has been recently serviced by a Rolex Service Center. This GMT was serviced in the summer of 2018 and was most likely polished as it looked brand new when I purchased it. The lugs are still very thick, the brushed/mirror polishing is very sharp, and the Rolex crown on the clasp is very crisp.
Rolex GMT Master II
Green Rolex Box
Outer White Rolex Box
GMT Master II Manual
RSC Service Card
Jubilee Bracelet
Oyster Bracelet
Asking price: $10000. via bank wire....shipped
Please let me know if you need to see anything else or have any questions.
My email address is: leob44517@gmail.com
Returns accepted after 5 day inspection period. 100% refund if not Authentic
Thank you for your interest and consideration.
[URL=https://s346.photobucket.com/user/Leobell/media/Mobile%20Uploads/D6492DB8-A67F-4CED-BAE7-BEDF16B6A982_zpsuwxfdzcd.jpeg.html]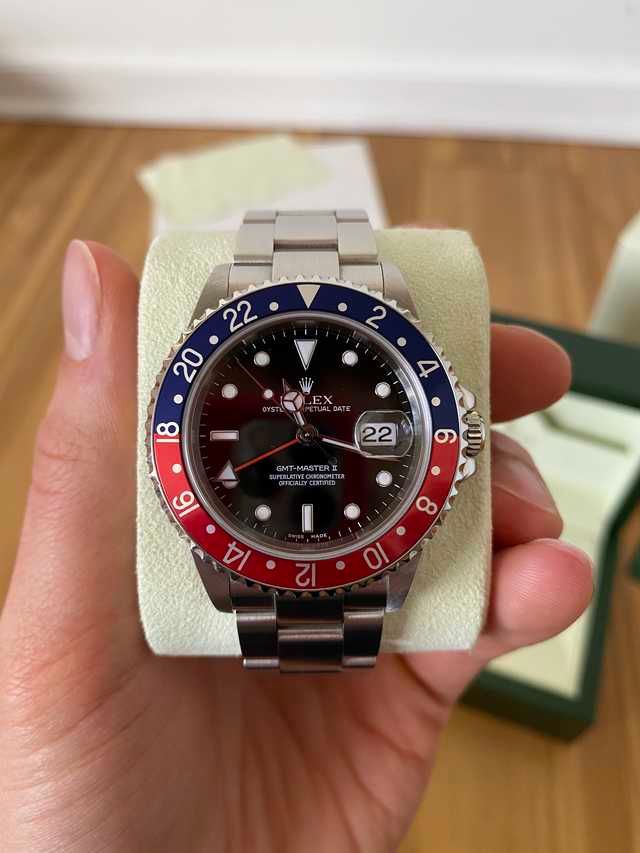 [/URL]
[URL=https://s346.photobucket.com/user/Leobell/media/Mobile%20Uploads/C986692A-57AE-4CE2-ADCC-741C88F519EC_zpsemu6pgm7.jpeg.html]
[/URL]
[URL=https://s346.photobucket.com/user/Leobell/media/Mobile%20Uploads/D8878D1F-843C-4957-A68C-AC7931D4CF17_zpskvzinuuk.jpeg.html]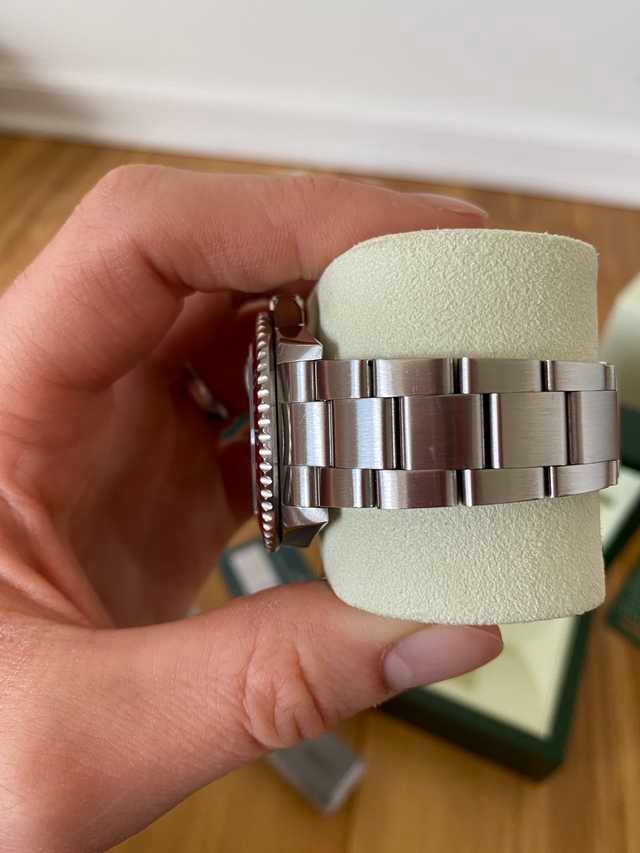 [/URL]