Up for sale is a beautiful 2008 V series Rolex GMT Master II ref no. 116710LN.
The watch is in great condition for its age. It is unpolished and running +/-2 seconds per day.
Sapphire crystal is clean with no scratches. The classic green lume is going strong (as seen in my photo) The ceramic bezel is immaculate condition
Cons:
I lost the box, papers and its bracelets when I moved last year. I've been wearing it on a green Everest rubber straps and Eulit perlon straps in various colors which makes it fun.
People stop me and ask what watch i'm wearing all the time when it's on different straps.
Asking price: $8000 via bank wire....shipped
Please let me know if you need to see anything else or have any questions.
My email address is: leob44517@gmail.com
Returns accepted after 5 day inspection period. 100% refund if not Authentic
Thank you for your interest and consideration.
[URL=https://s346.photobucket.com/user/Leobell/media/Mobile%20Uploads/FCBC6C6D-F302-4FDF-A4AE-DB13206DEFF4_zpsuddnsbt8.jpeg.html]
[/URL]
[URL=https://s346.photobucket.com/user/Leobell/media/Mobile%20Uploads/85592A59-8ADD-4FB9-844B-C7BCF686F1B4_zpsmcye5wmh.jpeg.html]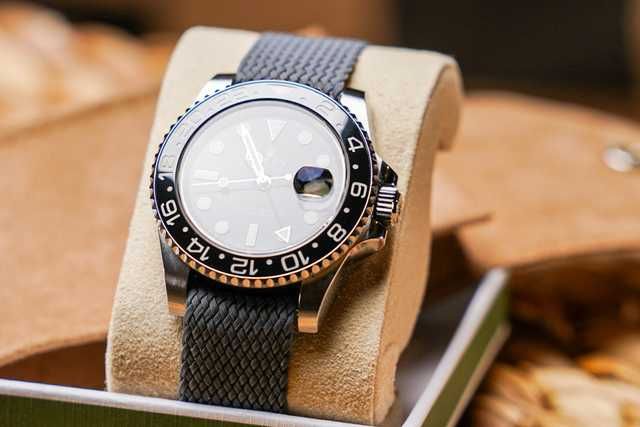 [/URL]
[URL=https://s346.photobucket.com/user/Leobell/media/Mobile%20Uploads/4B6477D2-80C4-4E89-A4DC-8AE82D0F8F3B_zpszmnunsdd.jpeg.html]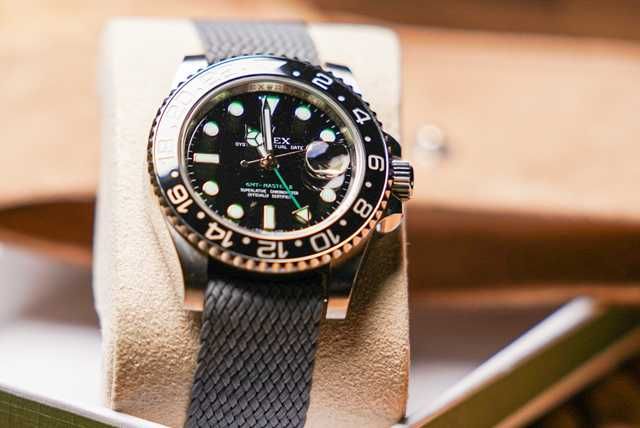 [/URL]