Up for sale is a full kit Panerai Radiomir 425 SLC. The Panerai SLC series beautiful domed sapphire crystal, sandwich "Mystery" dial, and awesome exhibition case back. The warranty card is dated 11/23/19 and this particular Radiomir has an extended (and transferable) 8 year warranty from Panerai (until 2027!!) Overall great condition, Crystal, strap, and buckle are all mint. P series production date. 47mm case
Asking price: $4000 via bank wire....shipped
Please let me know if you need to see anything else or have any questions.
My email address is: leob44517@gmail.com
Returns accepted after 5 day inspection period. 100% refund.
Thanks.
[URL=https://s346.photobucket.com/user/Leobell/media/Mobile%20Uploads/9379EAF7-7870-48F9-B24A-18CC8E73CE98_zpsavbzz8ra.jpeg.html]
[/URL]
[URL=https://s346.photobucket.com/user/Leobell/media/Mobile%20Uploads/70A6DFE9-F2F0-452F-A334-3386037A4E3D_zpspxn1sd7f.jpeg.html]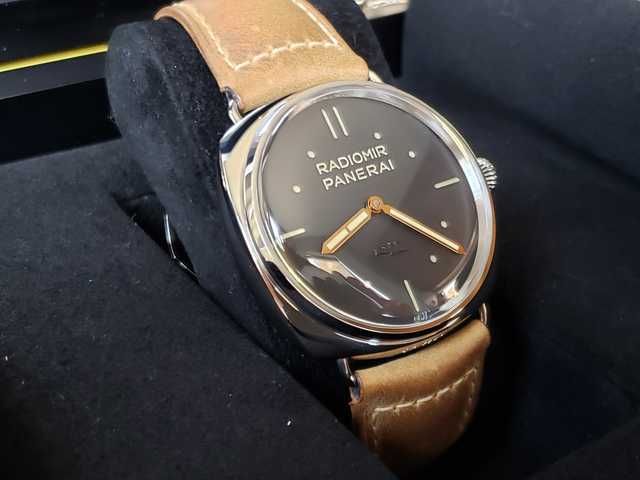 [/URL]
[URL=https://s346.photobucket.com/user/Leobell/media/Mobile%20Uploads/453E4550-C30E-4254-A81D-EFC2A34C3A18_zpspulrndnf.jpeg.html]
[/URL]