Rolex 16610 submariner date. T serial dates it to 1996.
The watch is in great overall condition Very well taken care of. Bezel and crystal is like new without any flaws. It was serviced last year in 2019 and running excellent. Lugs are still sharp and thick. All original tritium dial and hands.
-Bracelet is in excellent condition, still great shape for a watch almost 25 years old! Full bracelet with a total of 12 links and the diver extension. Clasp still opens and closes tight.
-Included along are the inner wooden box and inner pillow..
Asking price: $6,000 via bank wire....shipped
Please let me know if you need to see anything else or have any questions.
My email address is: leob44517@gmail.com
Returns accepted after 5 day inspection period. 100% refund.
Thanks.
URL=https://s346.photobucket.com/user/Leobell/media/Mobile%20Uploads/0B1828AB-E529-436E-B853-313174917CD2_zpsguzpsf4p.jpeg.html]
[/URL]
[URL=https://s346.photobucket.com/user/Leobell/media/Mobile%20Uploads/4AFA335E-487E-425D-9822-6EA2724563EC_zpsb25f77in.jpeg.html]
[/URL]
[URL=https://s346.photobucket.com/user/Leobell/media/Mobile%20Uploads/879F0510-8BFA-4B67-A702-D8FD039BE6DD_zpsvn4gyn7v.jpeg.html]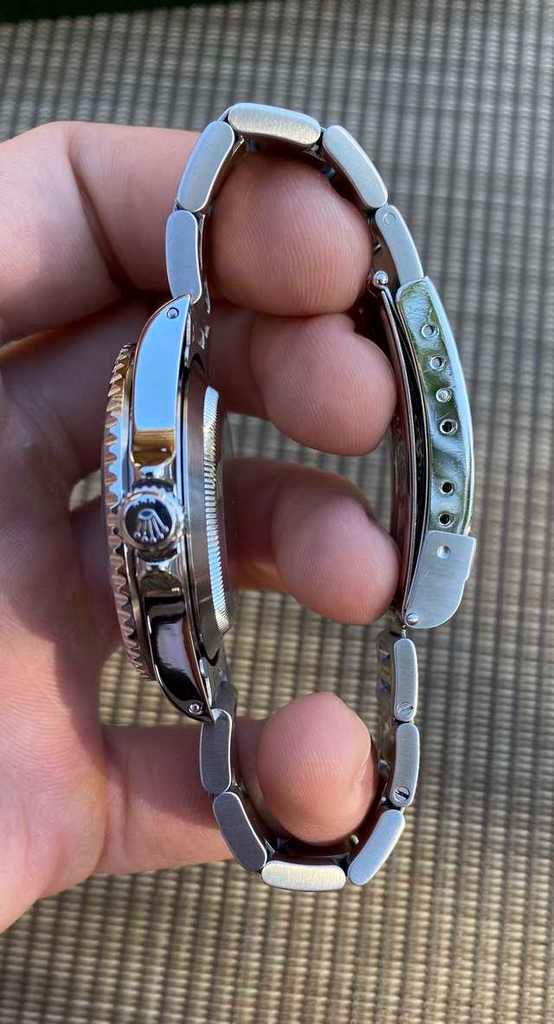 [/URL]