FS: Rolex ExplorerII 216570. Complete
This timepiece really needs no introduction. One of the best white dial models from the Rolex brand.
It's in excellent condition. It still has some stickers on top the clasp, inside of the clasp, and around the crown. I am the second owner. Made investments in some other pieces, so this one has to go to a new home.
The watch comes with the outer and inner Rolex box, warranty card, booklets, & all tags and links.
Brand: RolexReference: 216570Model: Explorer IIMovement: AutomaticDial: WhiteBezel Material: SteelBezel Color: SilverCase Size: 42mmCase Material: SteelCase Color: SilverCase Finish:
Band Type: BraceletBand Material: SteelBand Color: SilverClasp: DeploymentCrystal: SapphireCondition: Excellent.
Asking price: $8000 via bank wire....shipped
Please let me know if you need to see anything else or have any questions.
My email address is: leob44517@gmail.com
Returns accepted after 5 day inspection period. 100% refund.
Thanks.
[URL=https://s346.photobucket.com/user/Leobell/media/Mobile%20Uploads/B6749E00-037D-42B3-A5E4-85770A19FC62_zpshvwe8adj.jpeg.html]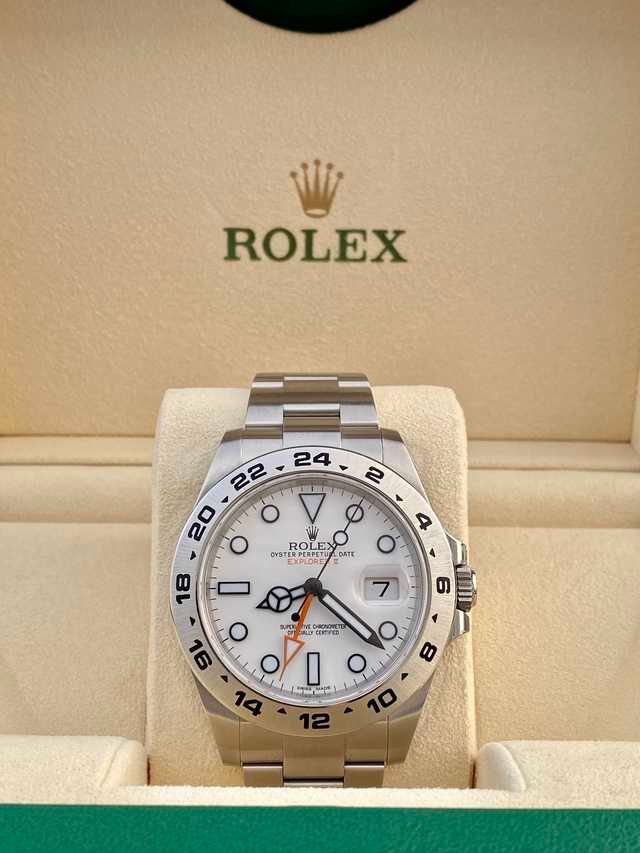 [/URL]
[URL=https://s346.photobucket.com/user/Leobell/media/Mobile%20Uploads/B758381D-E430-4BAC-88E9-294E46FD102E_zpse3mgakba.jpeg.html]
[/URL]
[URL=https://s346.photobucket.com/user/Leobell/media/Mobile%20Uploads/DDDA2AA1-6A08-4346-9CC1-35E8F7C2AE46_zpsc4vlvtwt.jpeg.html]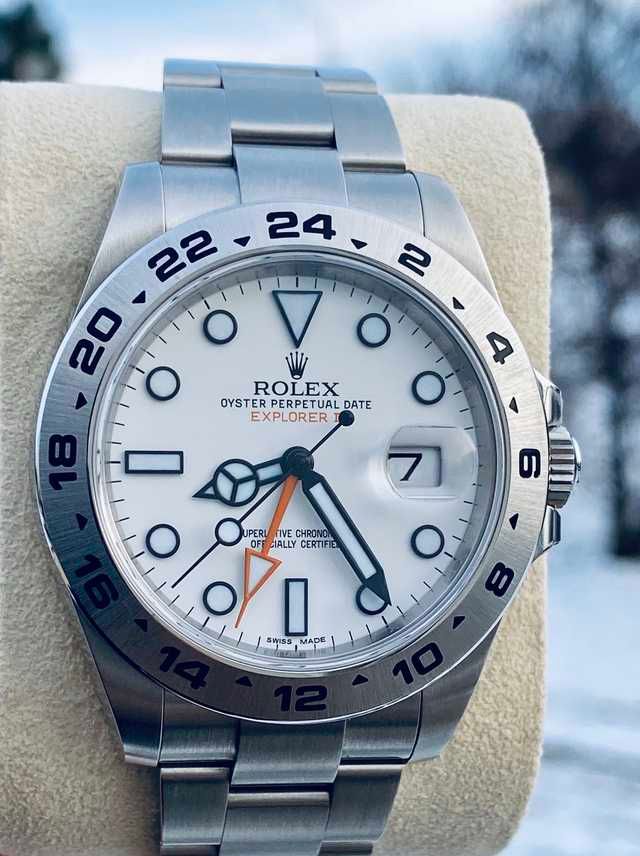 [/URL]