For sale is my Aqua-lung US Divers Co.
Aqualung Diver
Why We Love It
When it comes to vintage dive watches, we love the heavy hitters just as much as the next guy. The Rolex Submariner, the Blancpain Fifty Fathoms, and the Omega Seamaster 300 all have special places in our hearts—and collections. But for every well-known name in the dive watch world, there's one that makes us stop and say, "Now this is why we got into collecting watches in the first place."
This Aqualung diver is exactly what we mean by this. In the 1950s and 1960s, tons of brands got into the dive watch game, using contract cases and movements. However, this watch was made for Aqualung, the company founded by Jacques Cousteau, the father of SCUBA himself.
The case, made by A. Schild, is the perfect size at 37mm. The thick lugs and brush finishing make it visually appealing as well as comfortable on the wrist. But the crowning glory is the dial—gilt and gloss like the best of early Submariners, and with Radium luminescent elements—a winning combination if there ever was one.
The Story
The year was 1943. World War II raged across Europe. But in the icy waters of the Marne River, all was calm as Lieutenant Jacques Cousteau of the Marine Nationale plunged beneath the surface. On his back was a unique apparatus, two tanks of compressed air attached to a hose which was connected to a mask on Cousteau's face. This was the Aqualung, and by the next decade it would usher in a new era of diving. The age of SCUBA had begun.
The Aqualung logo would become a familiar sight among amateur and professional diving cirlces, popularized by Cousteau's company U.S. Divers. Although most commonly seen on SCUBA gear, it could also be seen on watches. Among these, DOXA Sub 300Ts with the distinctive logo are by far the most prevalent, known as "Black Lung" by collectors, but Aqualung also sold watches under its own brand name.
Employing contract "skin diver" cases and robust A. Schild or Felsa movements, these watches are every bit the no-nonsense tool watches as the Blancpain Fifty Fathoms (another watch favored by Cousteau). Also, the association with Cousteau gives them an added appeal. Uncommon and undeniably attractive, they offer the collector a rarely-seen alternative to the Fifty Fathoms and Submariner, with no less of a diving pedigree.
I am asking €4000 by a banktransfer but open for offers. Please see also my instagram account: denny_vintagewatchcollector73
[URL=https://app.photobucket.com/u/runner0373/p/862c47cd-3413-4bad-a117-fd7dcfc46aa2]
[/URL]
[URL=https://app.photobucket.com/u/runner0373/p/0420253f-932a-441f-956c-b417c752d1df]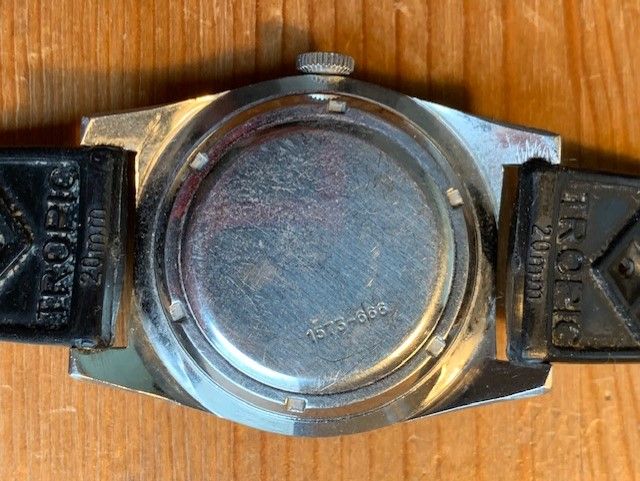 [/URL]
[URL=https://app.photobucket.com/u/runner0373/p/de7b54b0-bc59-4c15-9c2e-366d0406dee1]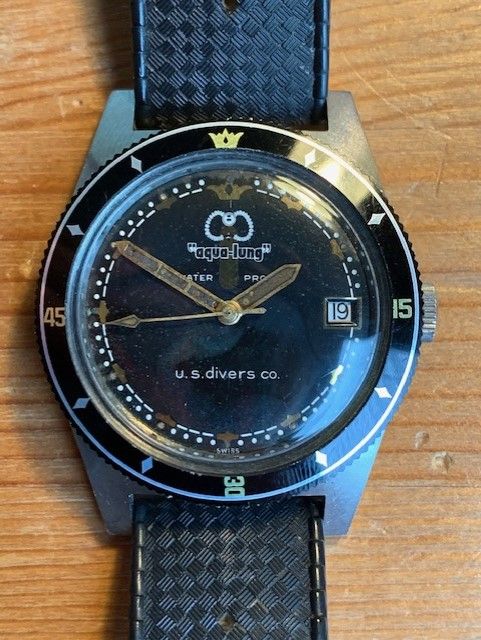 [/URL]
[URL=https://app.photobucket.com/u/runner0373/p/e1eaf89a-70e0-42da-a102-53e649973f9b]
[/URL]
[URL=https://app.photobucket.com/u/runner0373/p/801a411e-1e45-423c-bb02-b9b52fff837f]
[/URL]