: The period band of choice for 1940s/50s sector dial watches: Gemex
: beads links band with the special double-foldout clasp. These
: are extremely rare in ends sizes wider than 16mm. This one has
: 19mm lugs as shown, or we can modify to 17mm or 18mm for you
: before shipping. This one is stainless steel, also rare for the
: time period. The links are 15.3mm wide. Clasp pops open by
: squeezing two buttons together at one end. Bracelet is 6 inches
: long (15.3cm). Don't miss this one, just in. More pictures and
: details on request.
:
: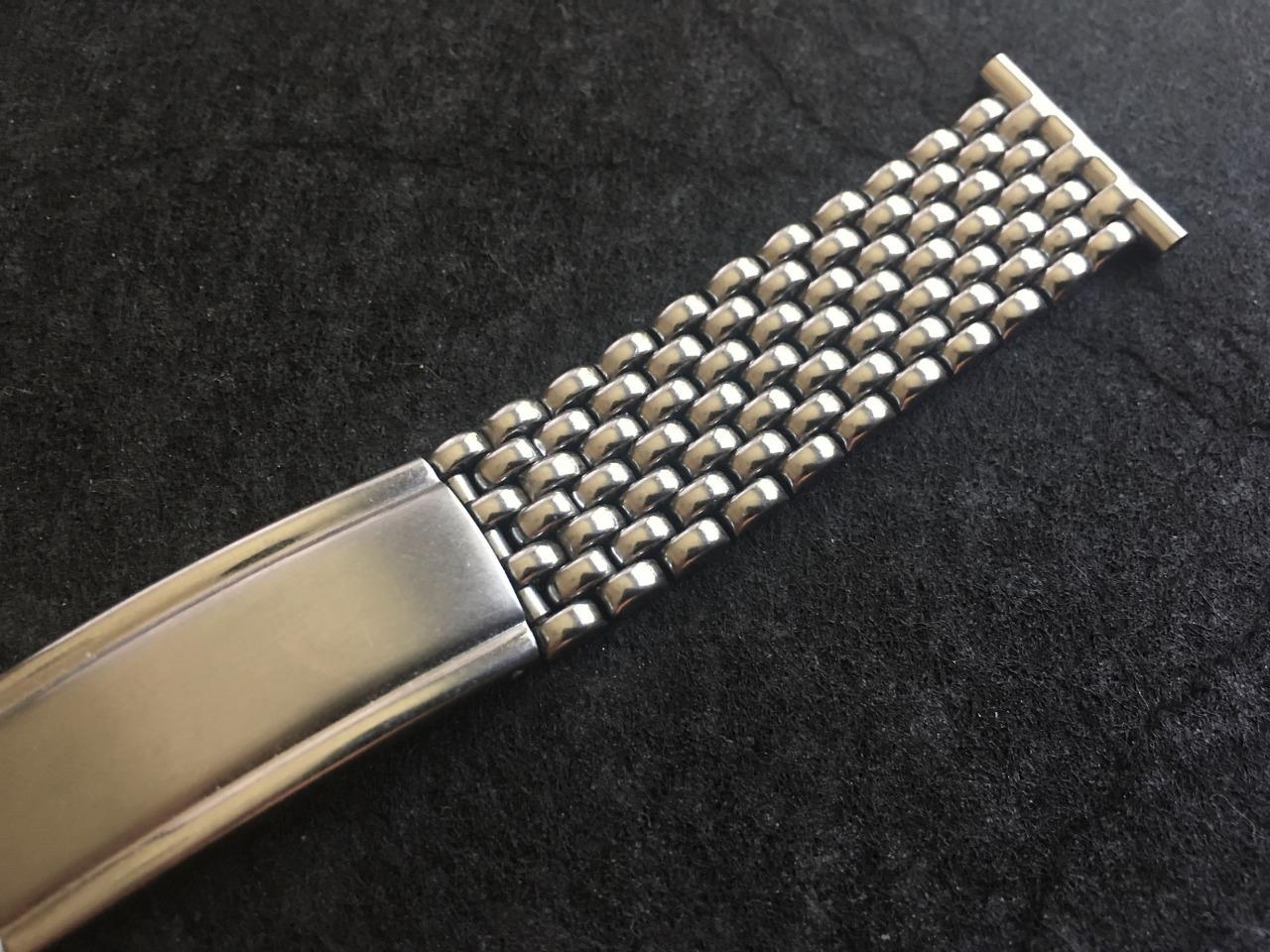 :
: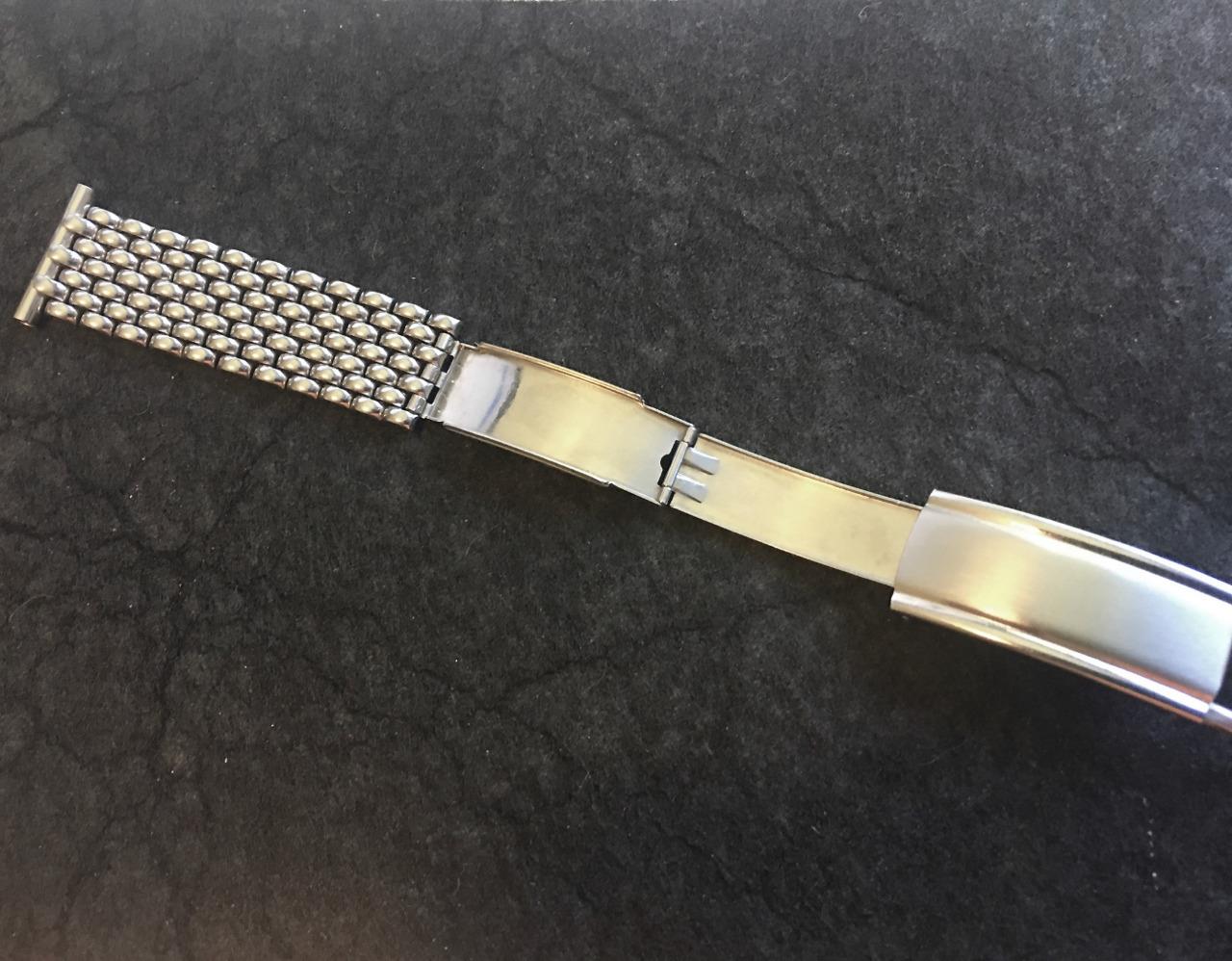 : Price $395
: U.S. buyers pay $6.99 shipping & tracking. International buyers
: ask for shipping quotes.
: PAYPAL or QUESTIONS to billmahoney@aol.com
: Many references here - regards - Bill Mahoney (Squinky)
: Squinky.com