I also have to part with this Autavia, the first watch I bought after the ol' collection reset this past October... But fortunately it's because two Heuers will take its place, the second one arriving later this week!
It's a super-rare, manual wind 741.603 GMT powered by the Valjoux 7741. It's essentially a manual-wind version of the Cal.14 11630 GMT, and was the very last of the Autavia GMTs in the mid-'70s. I purchased this from the grandson of the original owner, and I believe it has never been polished. It also retains its original caseback sticker, a true rarity.
It's working wonderfully, keeping great time and the chronograph starts, stops and resets perfectly with a lovely crisp pusher action; the bezel rotates with a firm action and clear detents. It had a loose cannon pinion when I bought it, so I had it serviced in December. My watchmaker isn't big on documentation so I can't offer material proof, so instead I will guarantee the proper working of all functions thru December 2020.
The case is as crisp as it gets, likely untouched by a polishing wheel. It has a few minor marks here and there, which aren't visible or noticeable while wearing. There is one light scratch in the brushed case finish on the top right lug and one between the lugs by the model reference, which are also not noticeable at all during wear, but I've photographed them in super harsh conditions so it isn't misrepresented. Reference and serial number are also still clearly engraved and readable.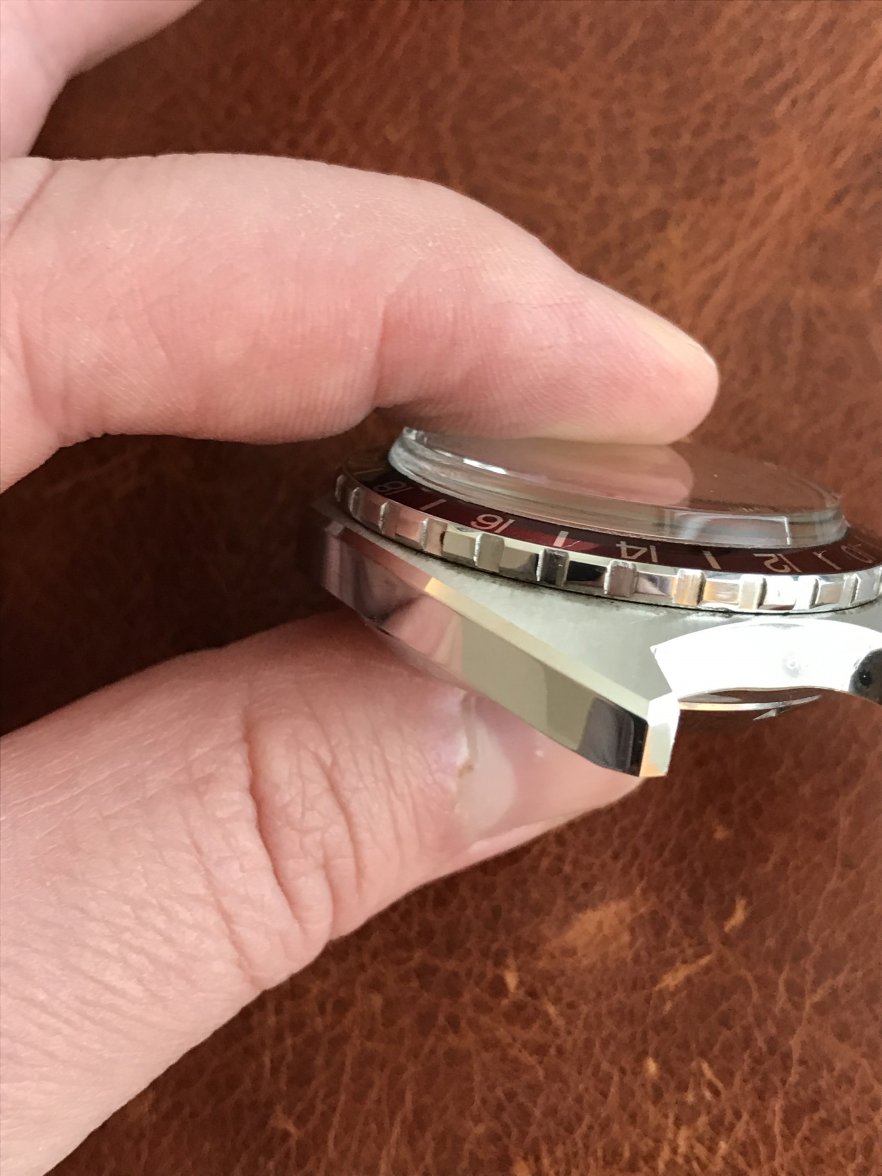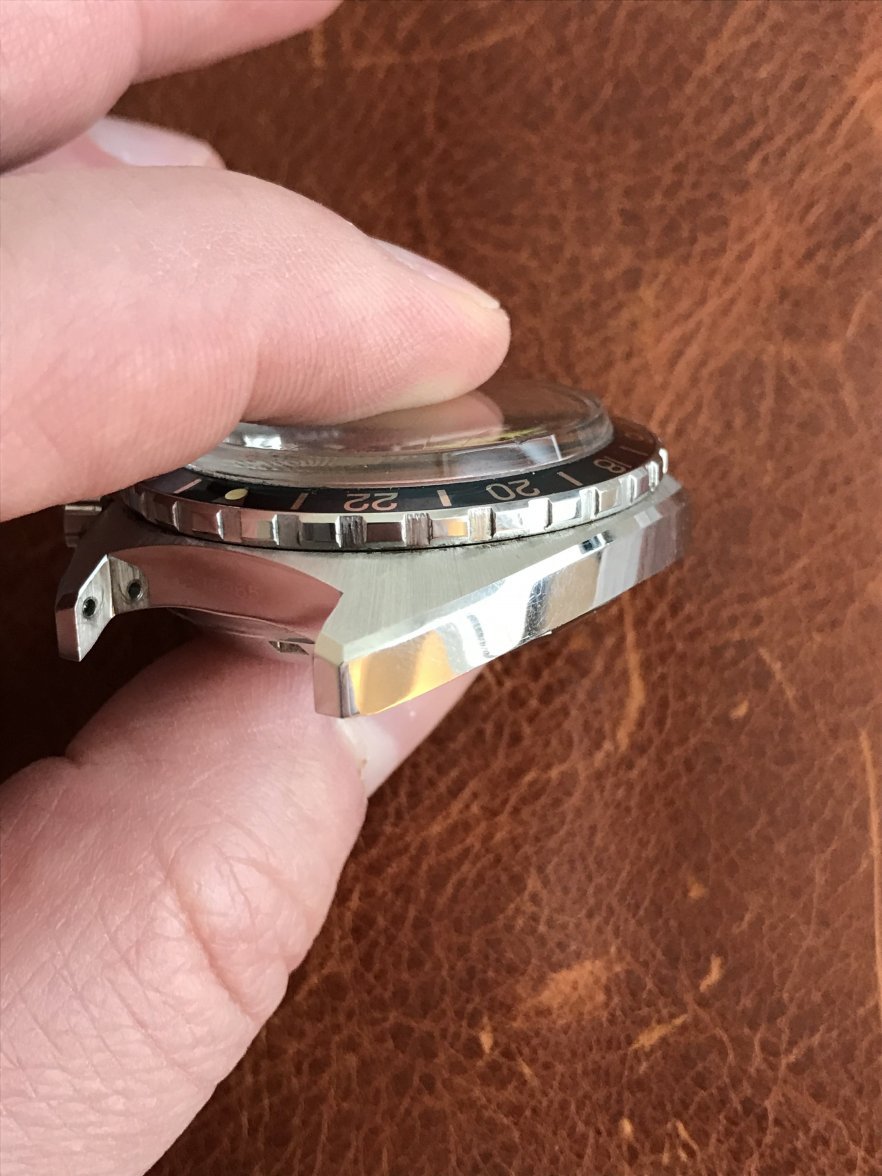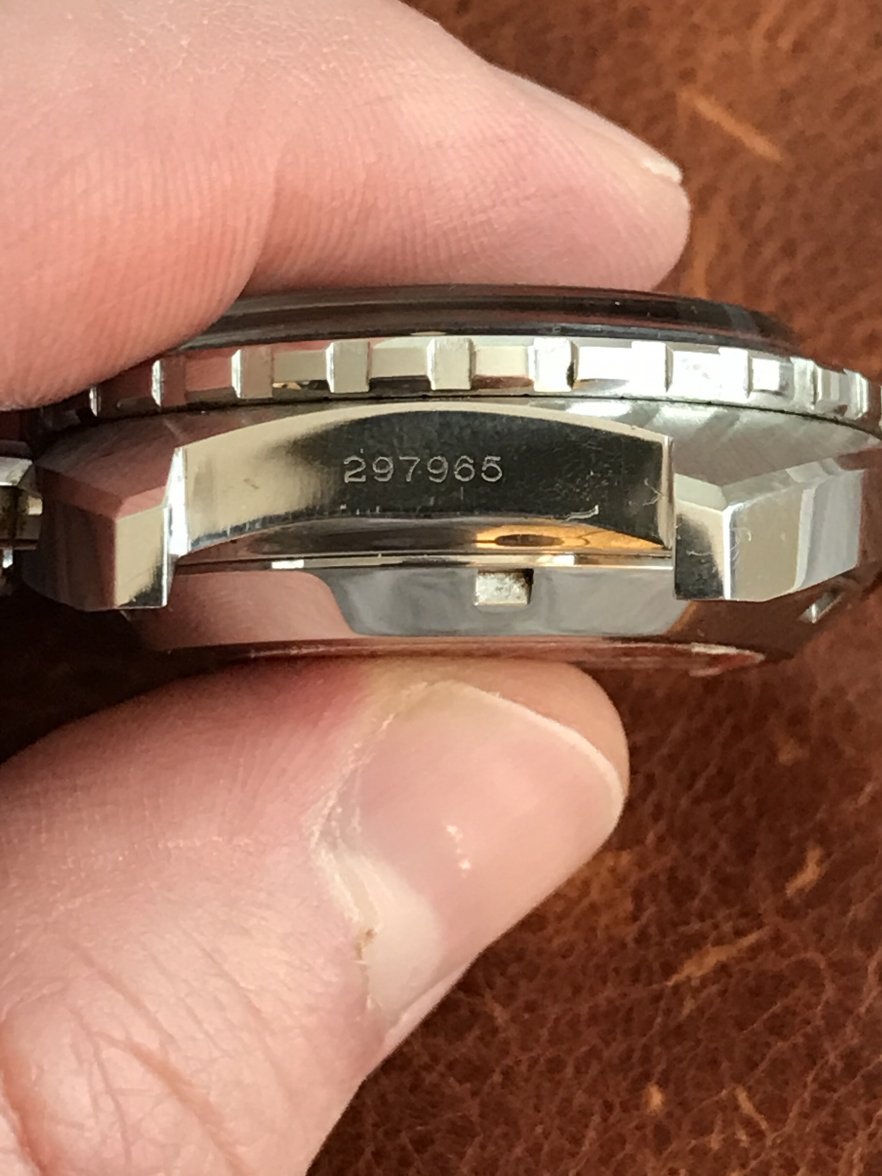 The lume has not degraded one bit (see the 3,6,9 markers, and even the bezel pip!) and has aged to a perfect light yellow creamy hue, and is all original:
It's such a blast of color!
I'm asking US $11,000 for this awesome thing, because I'm finding myself wearing it less often now that I've built up a decent number of watches again, and have more in the pipeline. That will include fully insured express shipping. I'm located in the Bay Area, CA and can meet locally to deliver as well.
I'm a collector, not a dealer, and I only sell watches when I have to. I do have some references that you can find by searching for my username on any search engine. Please note that photos are part of the description; I can't accept returns unless it's been misrepresented. If you have any questions or would like any other photos, please feel free to ask!
Thanks so much and here's hoping it goes to a great home!