The period band of choice for 1940s/50s sector dial watches: Gemex beads links band with the special double-foldout clasp. It is a special butterfly clasp that opens doubly wide to make it easier to take off and put on. Has a unique ratchet mechanism activated by pushing in the posts at the end of the clasp, which allow the clasp to open.
This one has 16mm lugs as shown, or we can modify to 15mm or 15.5mm for you before shipping. Nickel steel marked Non-Corrosive by the maker, Gemex USA. The links are 15.5mm wide. Bracelet is 6 1/16 inches long (15.5cm) with a rail extension that brings the length to 6 1/2 inches (16.5cm). Don't miss this one. Lighter band that weighs 19g.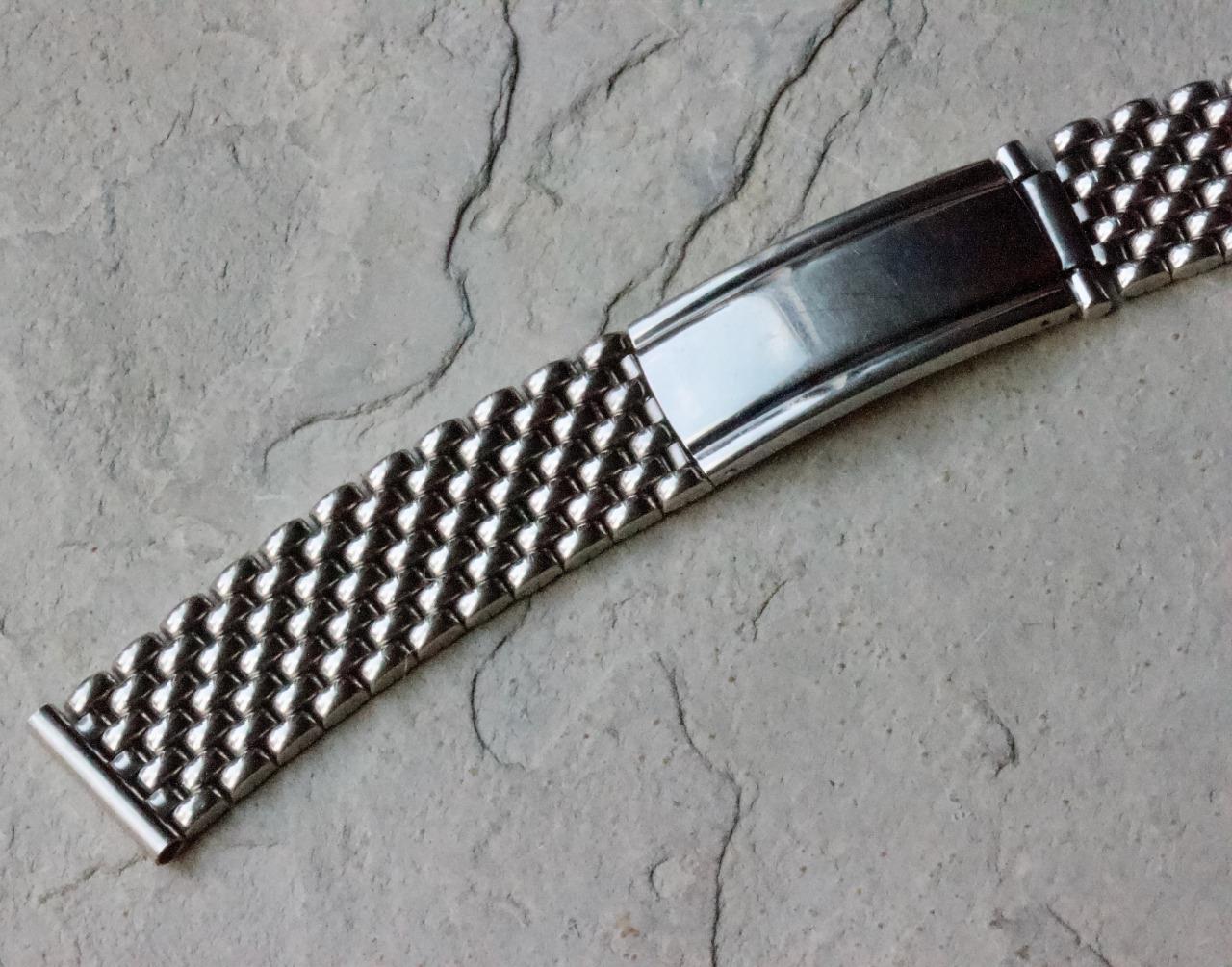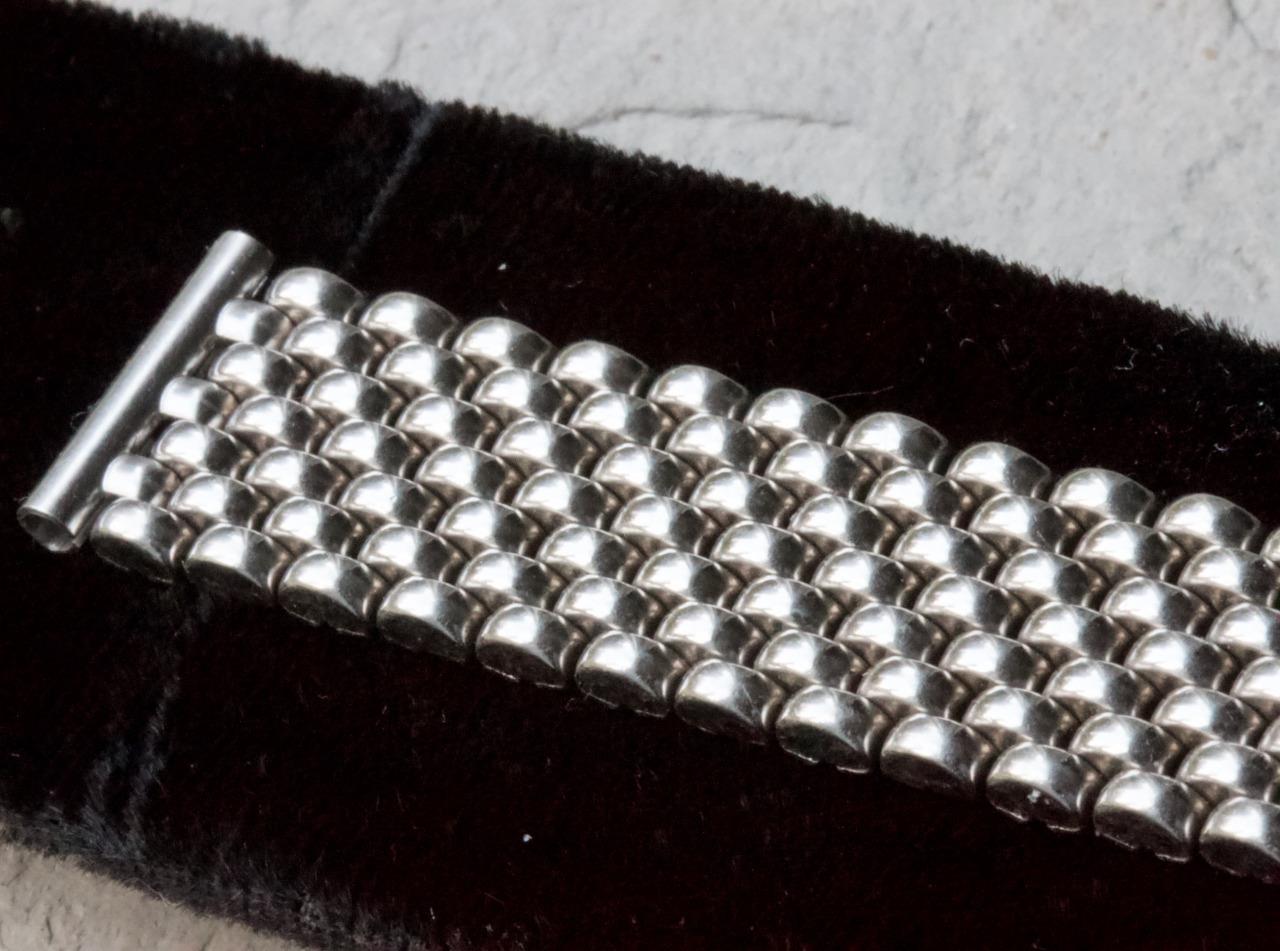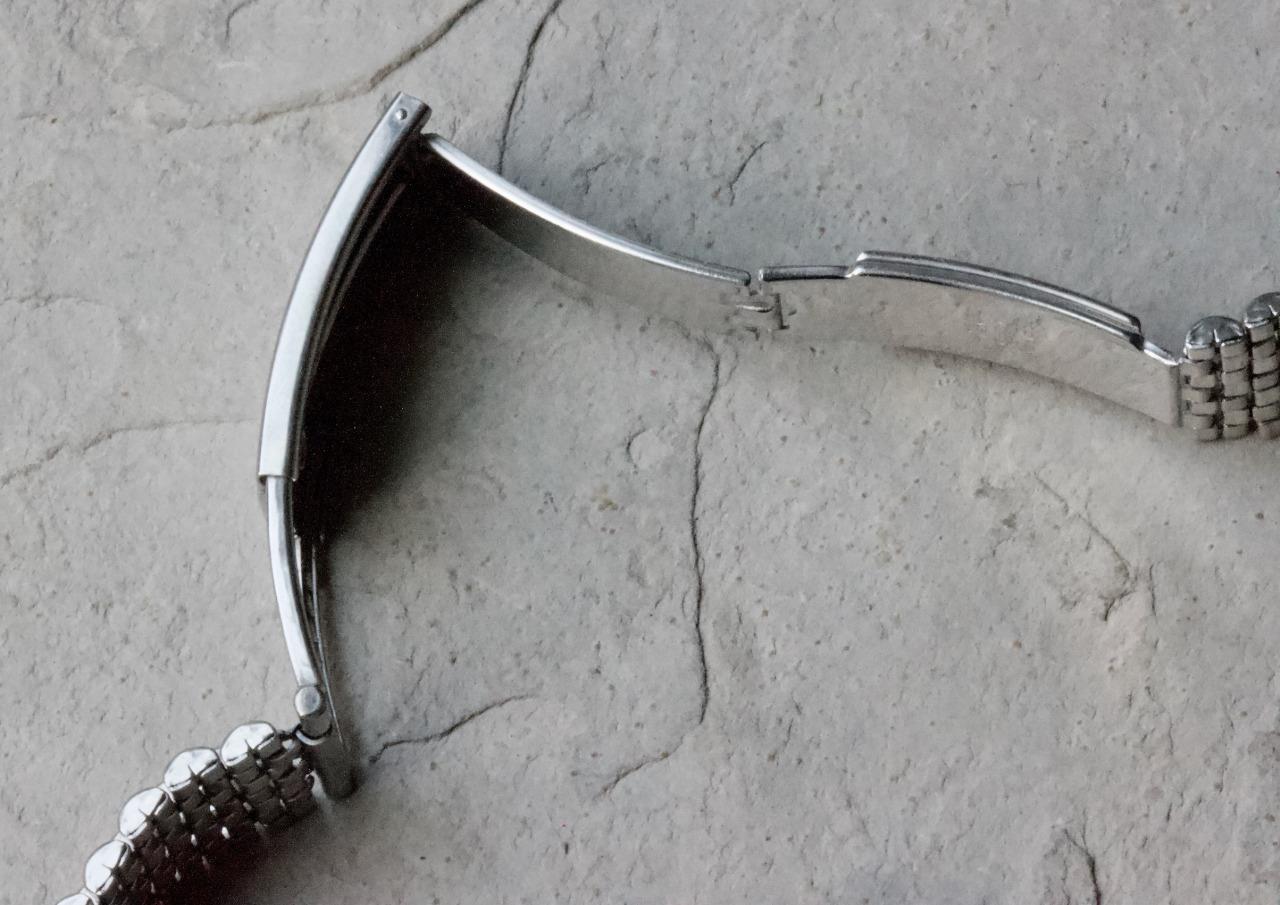 Price $295
U.S. buyers pay $5.99 shipping & tracking. International buyers ask for shipping quotes.
PAYPAL or QUESTIONS to billmahoney@aol.com
Many references here - regards - Bill Mahoney (Squinky)
Visit the Omega section at Squinky.com to see our last rare Omega Sector Dial for 20F rectangular watch models, new old stock, plus Omega matte black 20AF dials NOS and an exploding numerals 1920s/30s oversize Omega dial.