: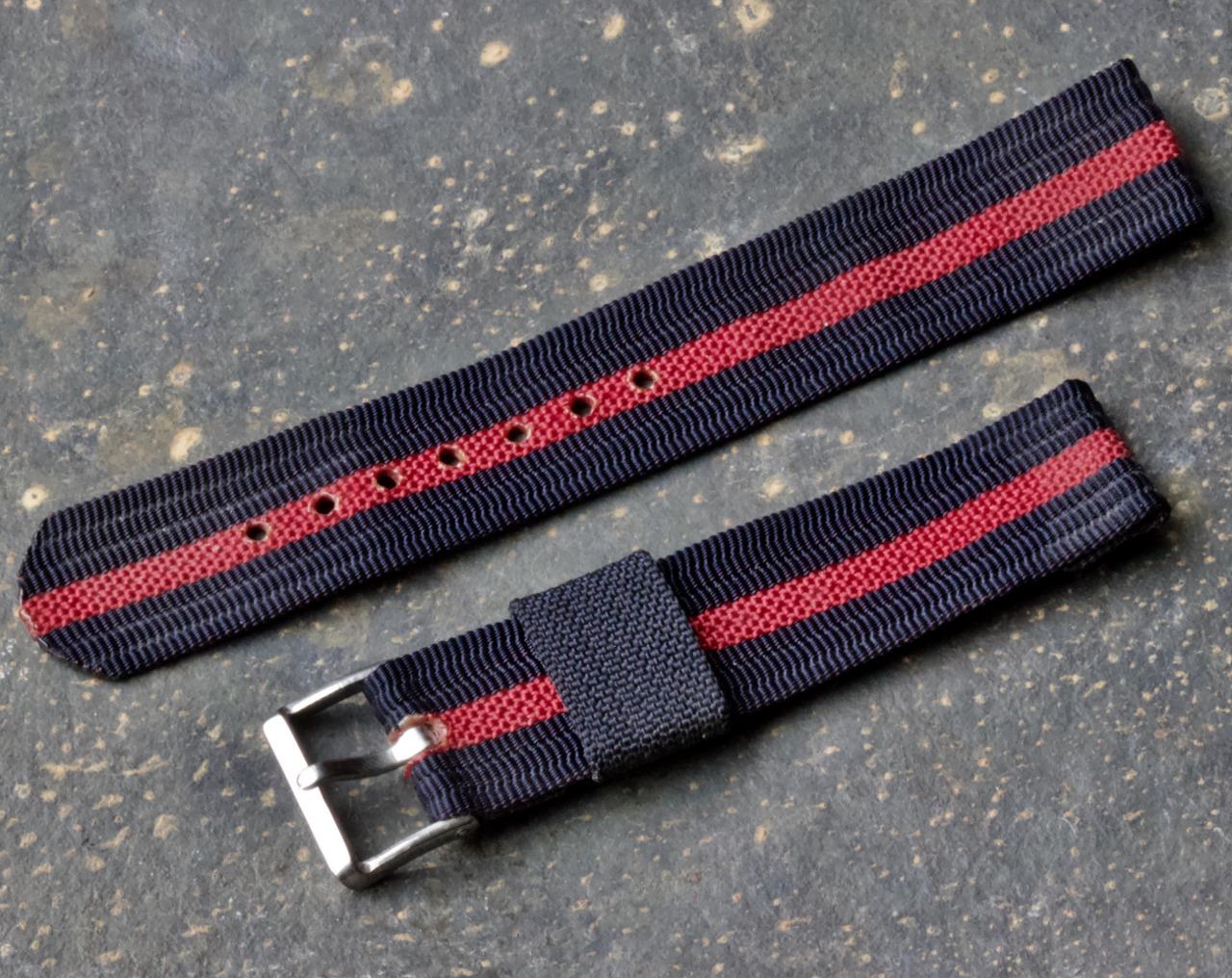 :
: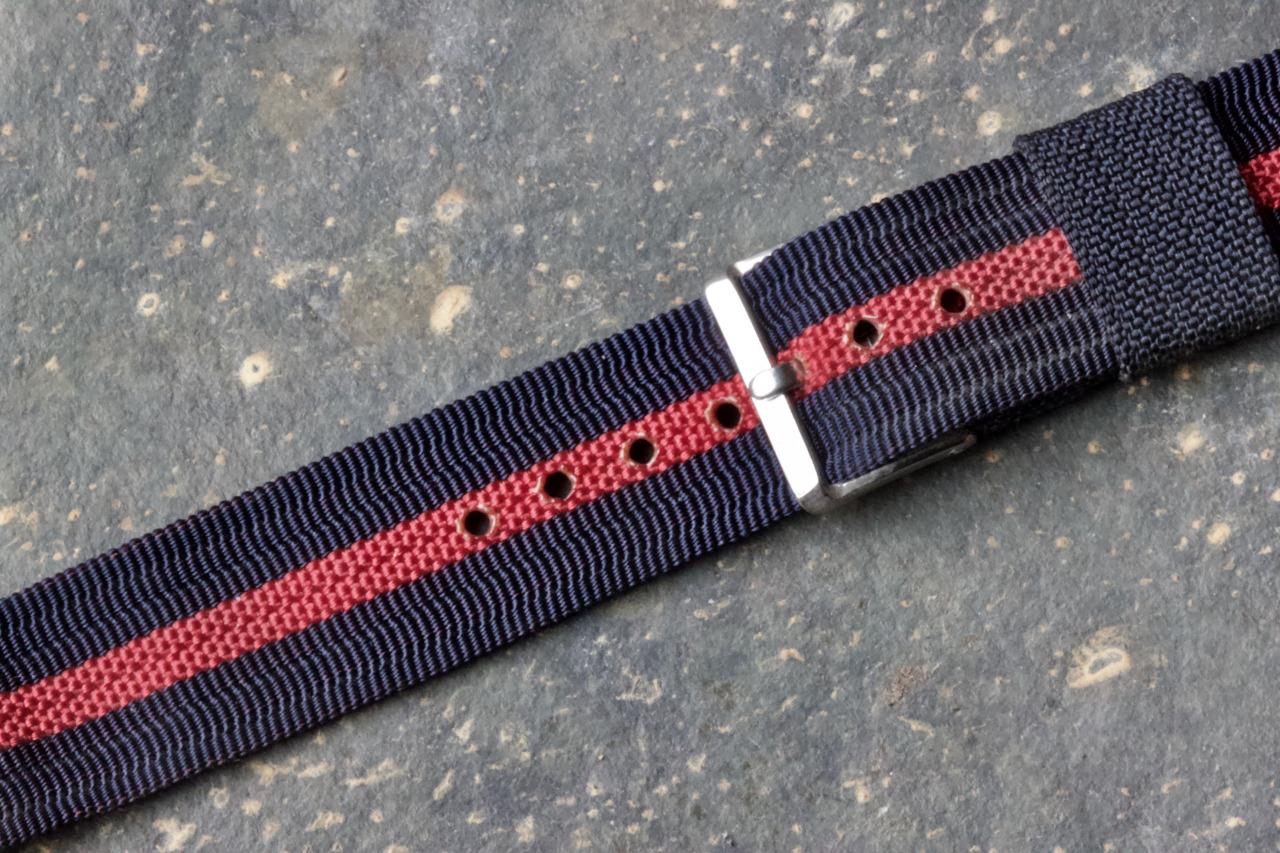 :
: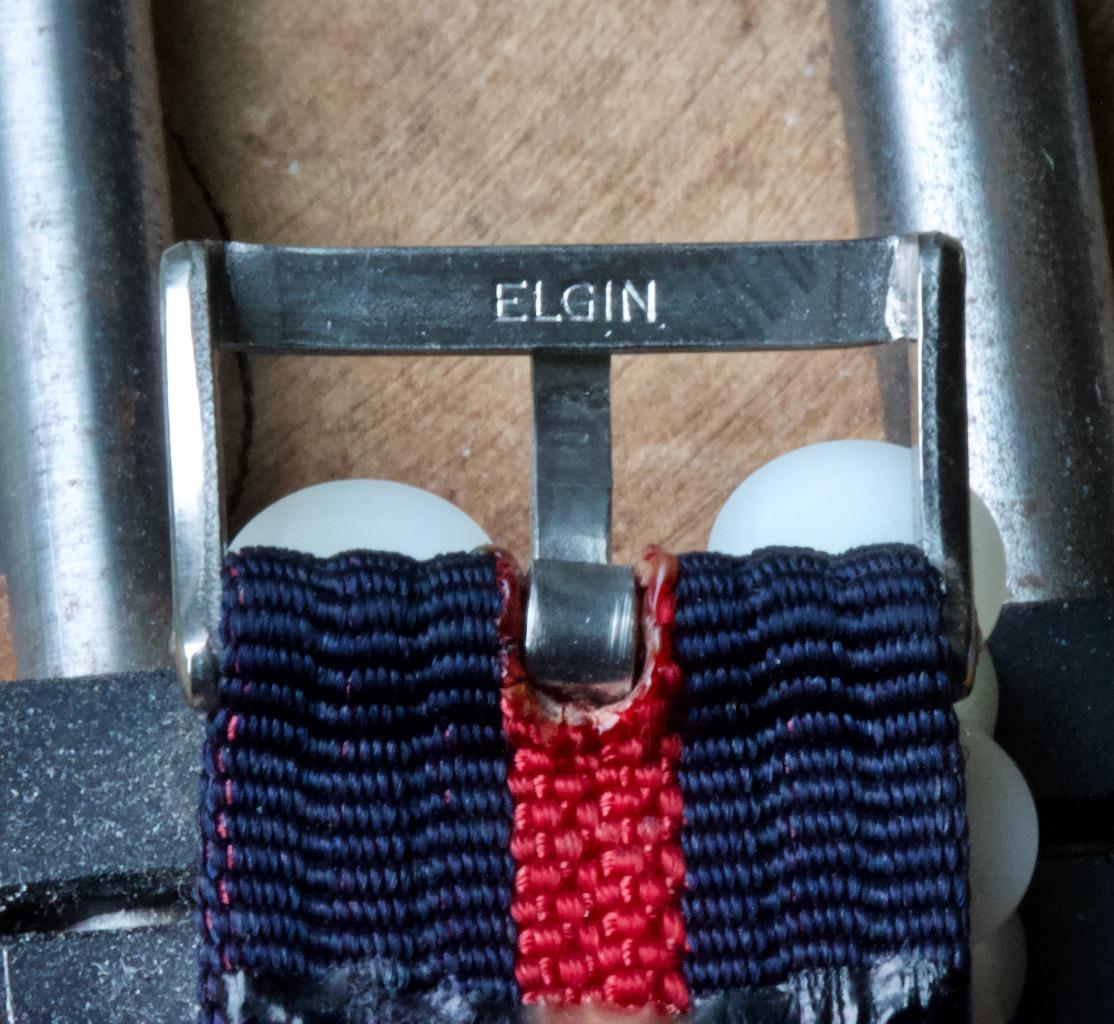 :
: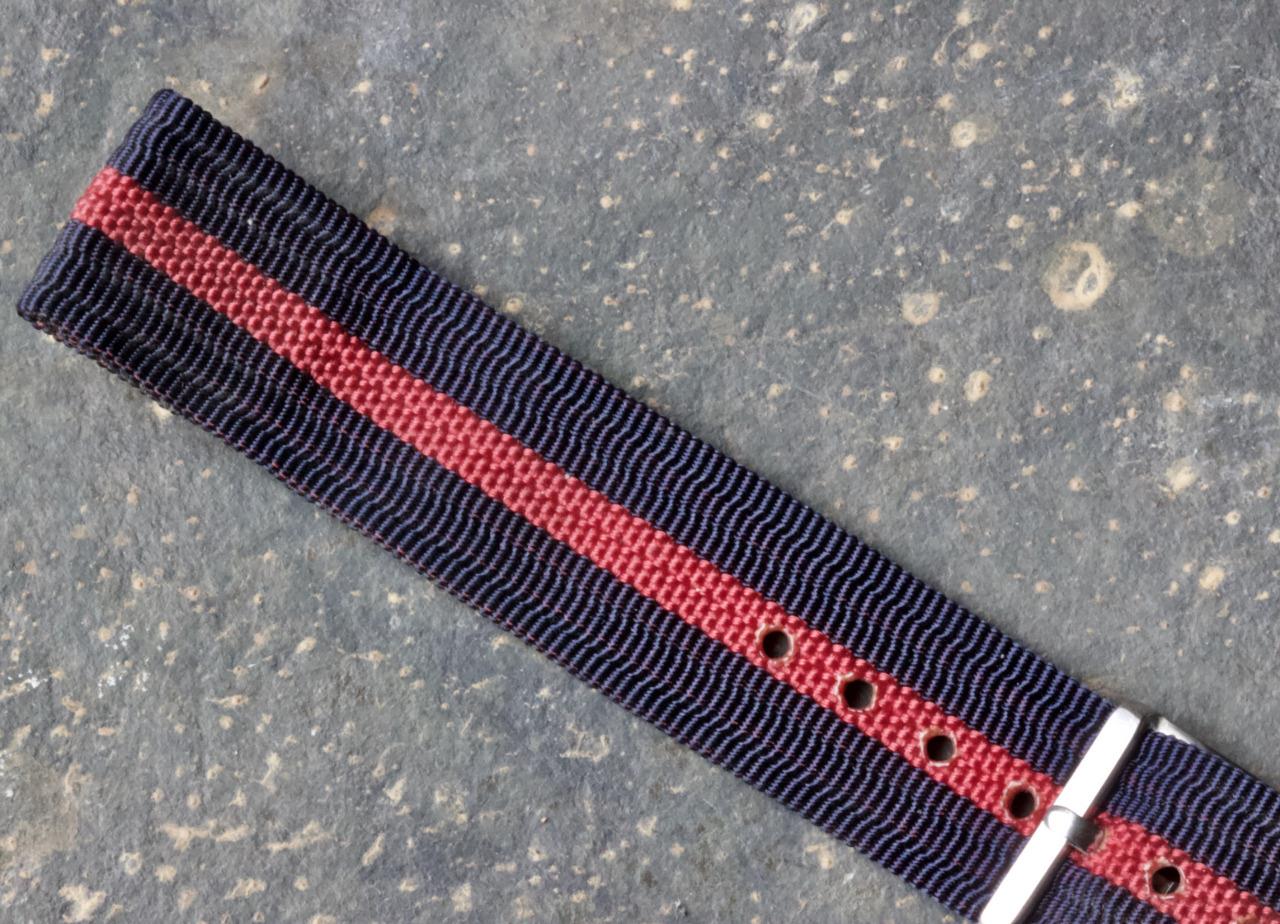 : We found four of these in a watchmaker's old stock, now we have
: just this last one left. Nice two-piece nylon 1950s New Old
: Stock band with signed ELGIN steel buckle that will 17.5mm
: (11/16) or 18mm Elgins of the period watches. The strap is not
: signed. Blue is darker than it appears in pics.
: Very comfortable, light and cool on the wrist. Nylon is 1.25mm
: thick. Shorter length at 7 1/8 inches (18.3mm) not including the
: buckle. Metric measurements of the 2 pieces are 112/70mm. There
: are 7 sizing holes. If you need a gold-tone signed Elgin buckle
: instead, we can swap it out.
: Price $79.99
: SHIPPING & PAYMENT: U.S. shipping with tracking for $6.99.
: International shipping for $19.99.
: PAYPAL or QUESTIONS to billmahoney@aol.com
: Thanks - Bill Mahoney (Squinky)
: See Squinky.com for more military type straps, WW2 era cuff bands,
: Tropic Braided Nylon Straps, NATO bands, and 1,500+ rare watch
: parts for brands such as Rolex, Omega, Bulova, Jaeger-Lecoultre,
: Longines and Universal Geneve.