OMEGA BUCKLES
You could spend all day scanning through fake Omega buckles on EBAY, go with a proven seller here offering two soughtafter 16mm inner opening stainless steel Omega vintage buckles. The early one on the left below is signed on back Acierinox Depose Swiss. It would complete a 1940s era Omega perfectly. Has the thick, raised Omega symbol, wide tang and short profile with 7mm clearance top to bottom to work with an unpadded strap. The Omega buckle on the right will suit a 1950s/60s Omega Constellation, Omega Speedmaster or Omega Seamaster model. It is stamped OMEGA on back and has top-to-bottom clearance of 9.1mm to work with unpadded to medium-padded straps. Both are used but will be sympathetically polished and ultrasonically cleaned before shipping.
$175 1940s Omega buckle (on left in photos)
$125 1950s/60s Omega buckle (on right in photos)
BULOVA BUCKLES
I used to have a large supply of these Bulova 1960s New Old Stock buckles, but they are about to be sold out. These are Swiss Made, hallmakered and feature the most common 16mm opening in stainless steel.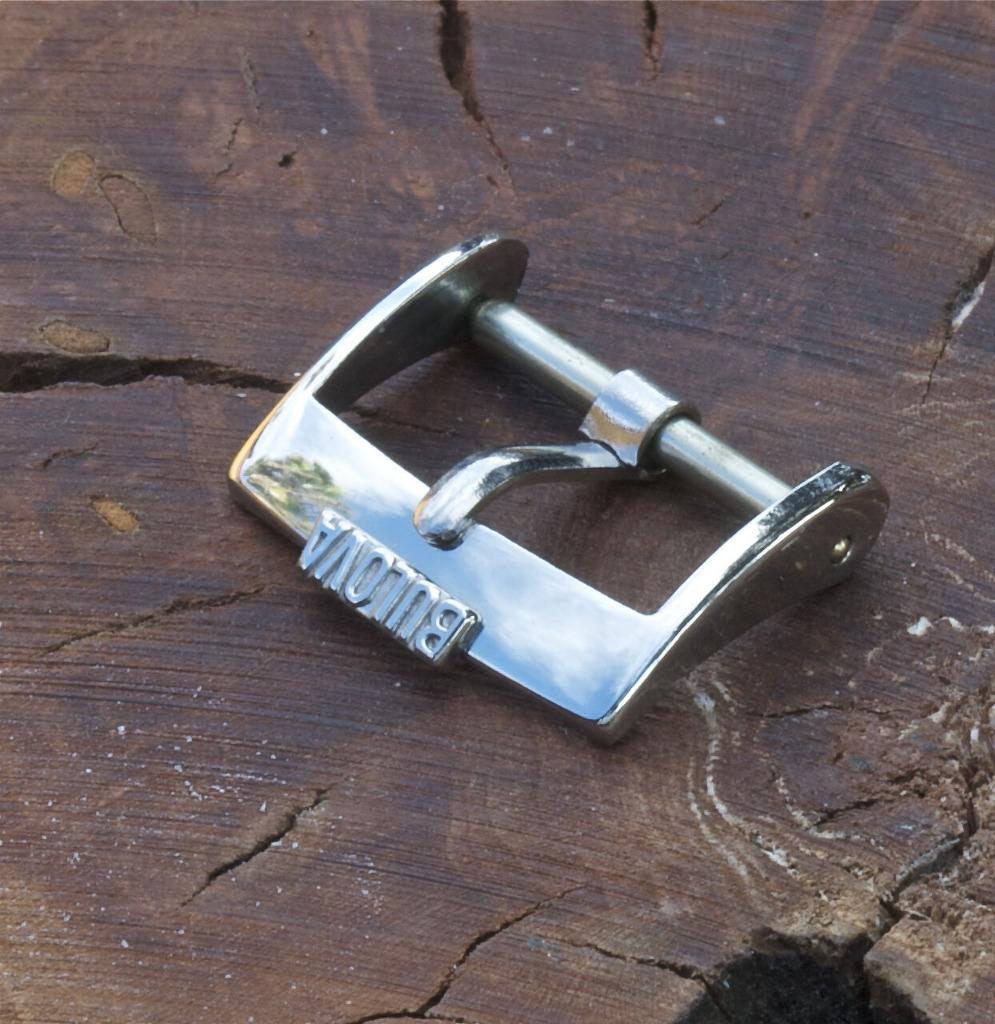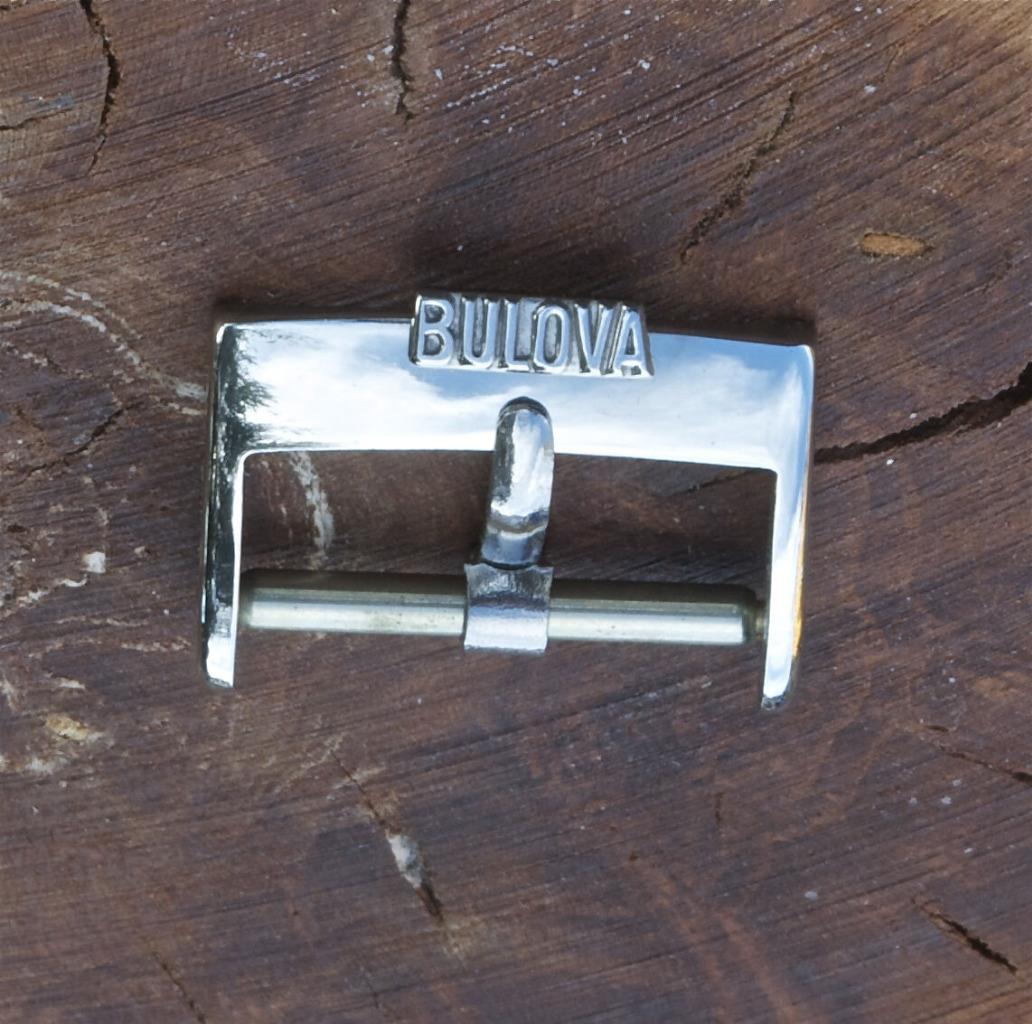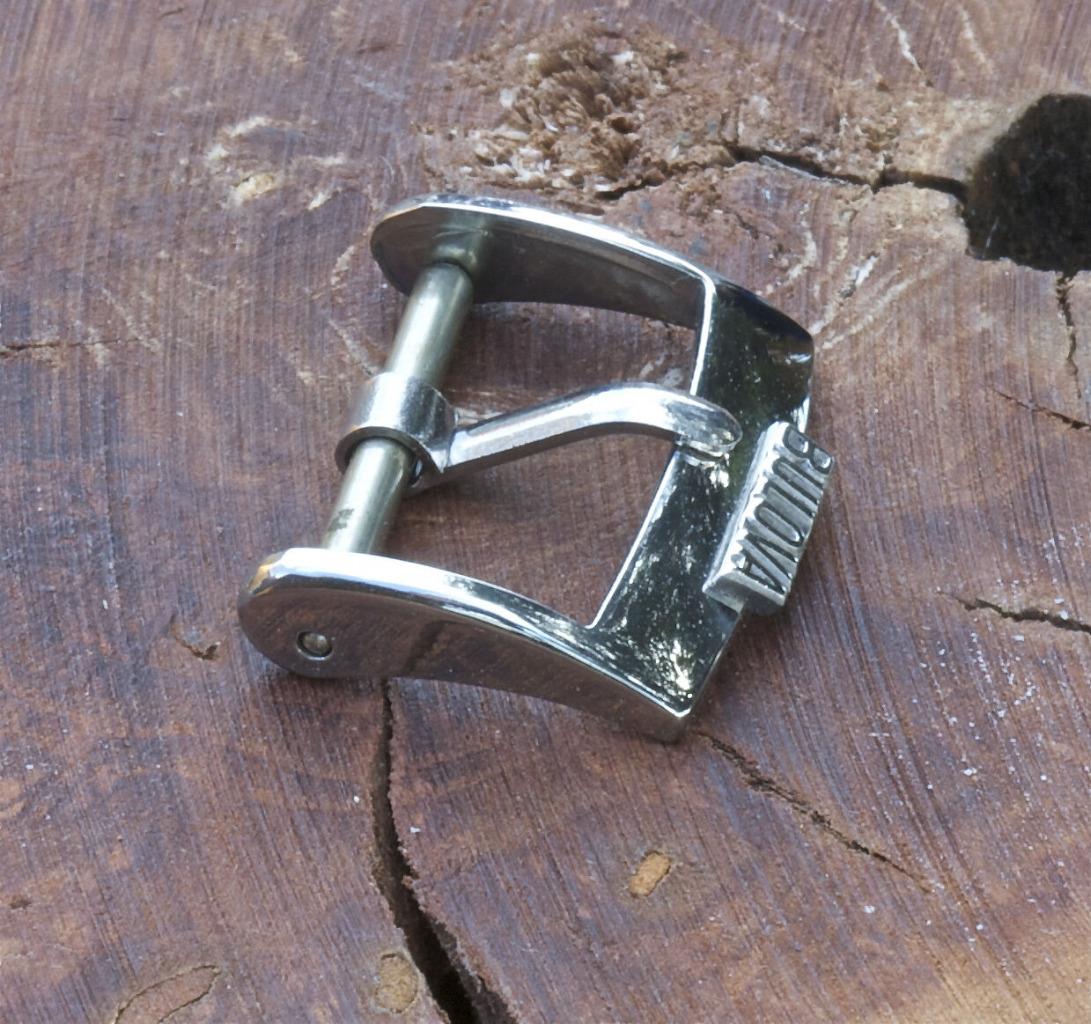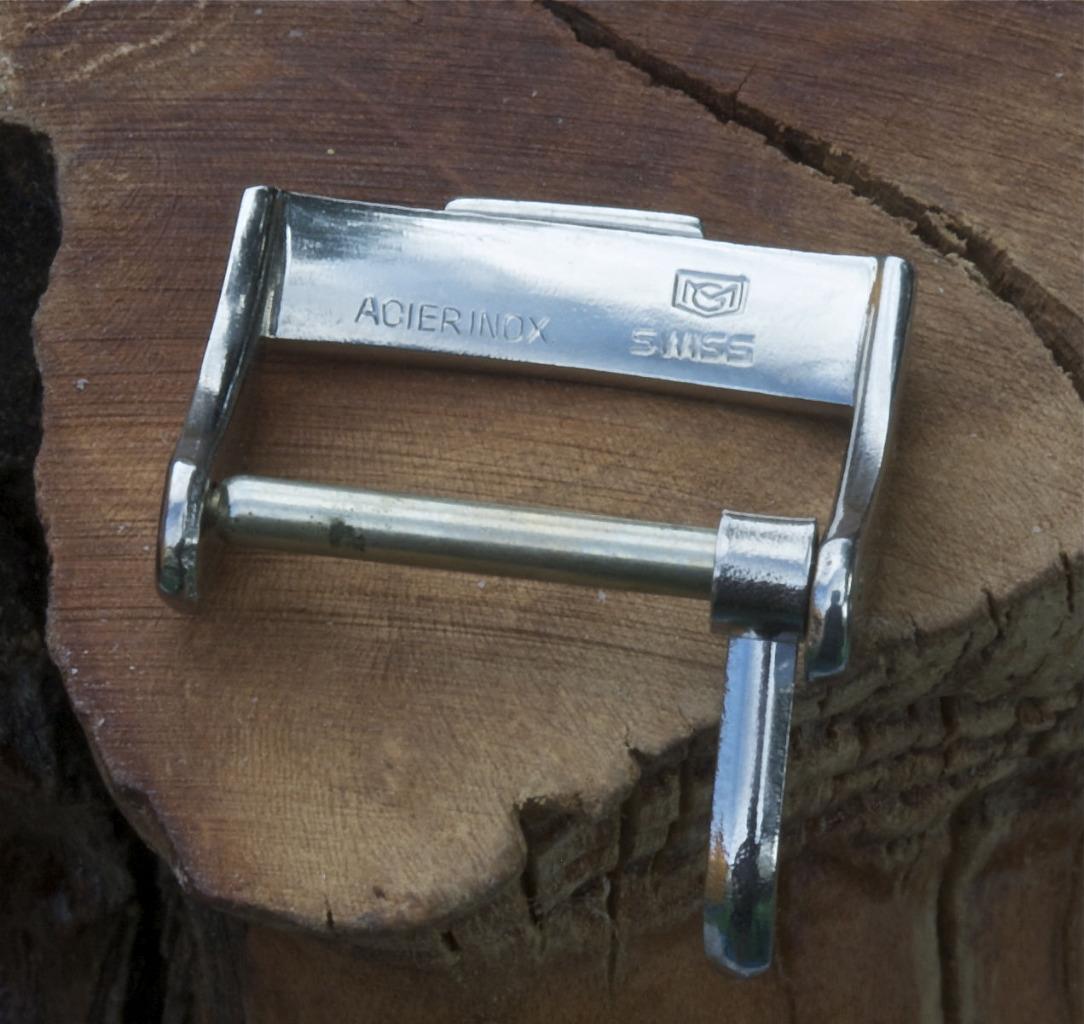 $125
U.S. buyers adds shipping of $6.99. International buyers inquire for shipping rates.
PAYPAL or QUESTIONS to billmahoney@aol.com
Thanks, Bill Mahoney (Squinky)
Squinky.com
At Squinky.com we have signed Heuer steel buckles in 16mm and 18mm, as well as signed vintage buckles for Elgin, Longines, Rado, Wittnauer and many other brands.