Nothing is worse than having a nice large diver's or chronograph watch with a bracelet that just looks too skinny. Here are 3 choices of flared-end vintage bracelets that can give your watch a whole new look. Each style features links that gradually flare out, but then are more narrow at the actual lugs connection point. The result is that the flared bracelet links follow the lines of your large watch better and give you an overall complete better look.
#1 JB Champion USA 19mm $250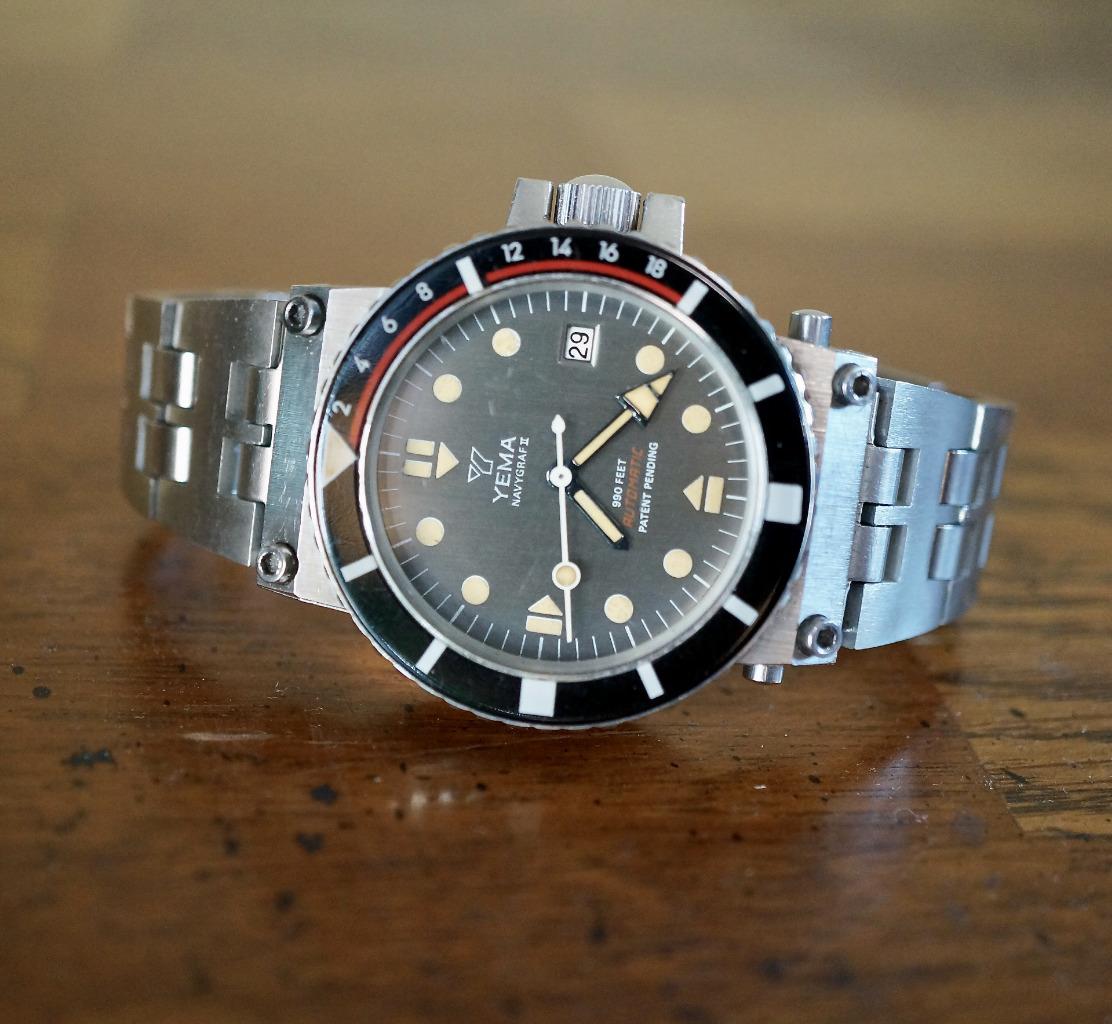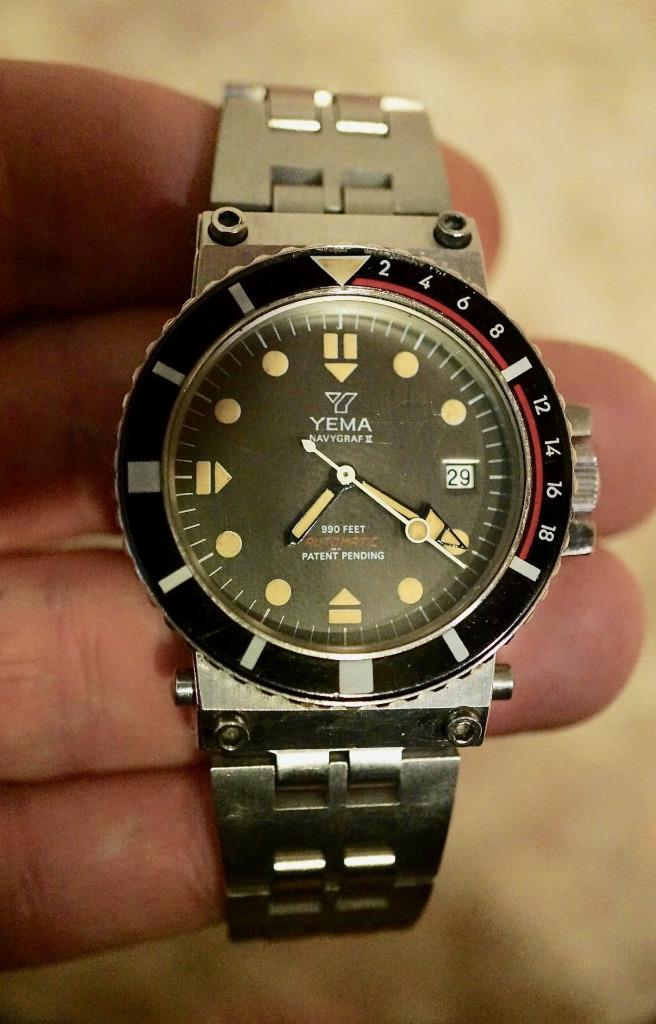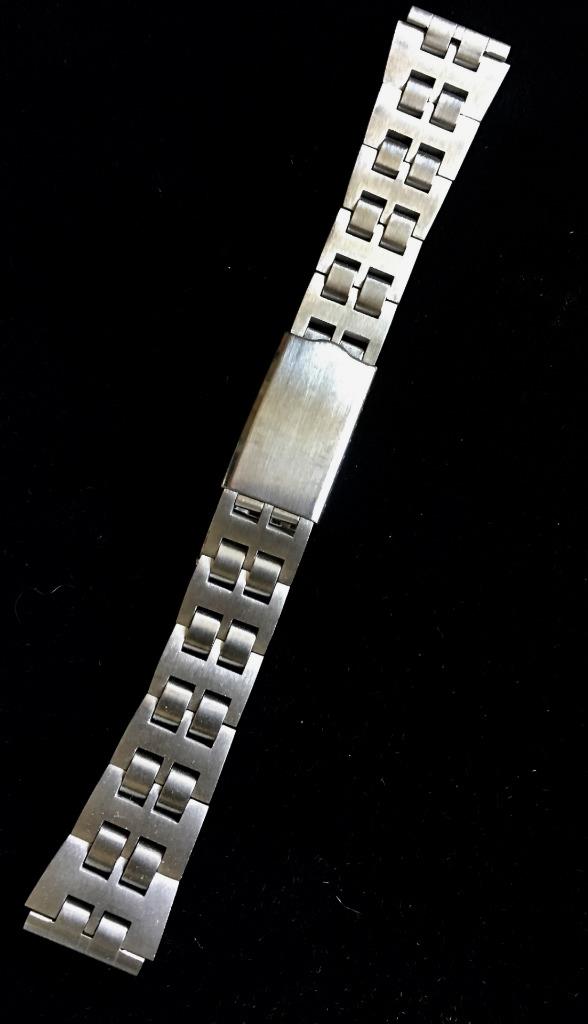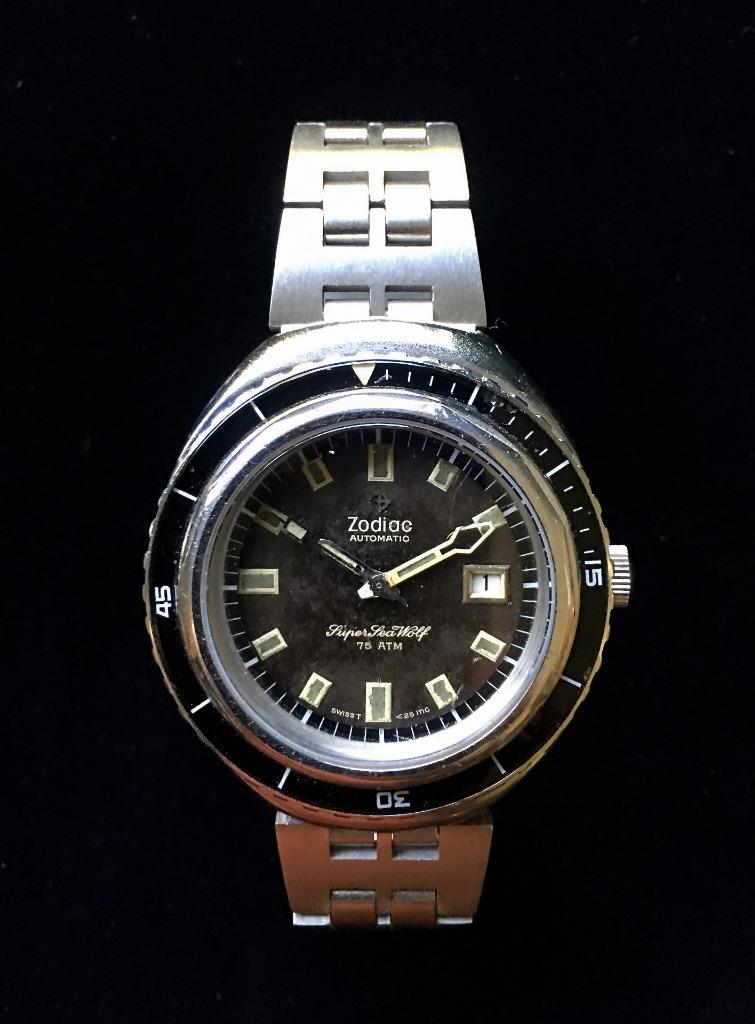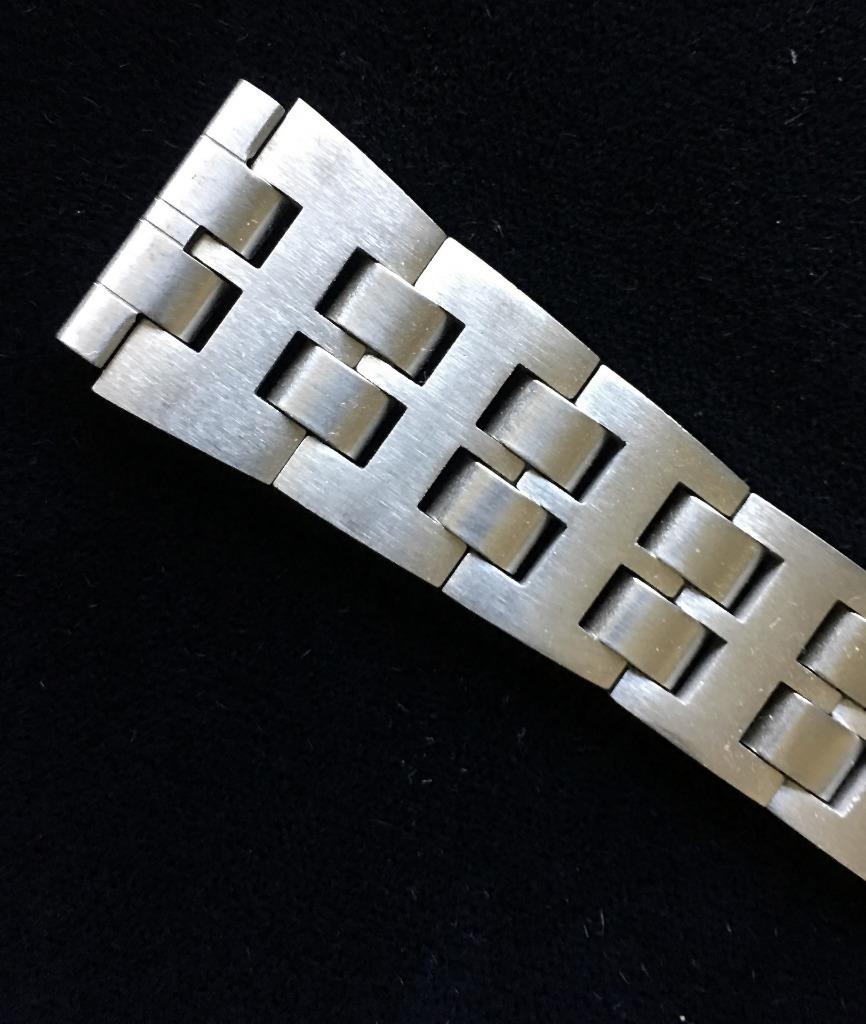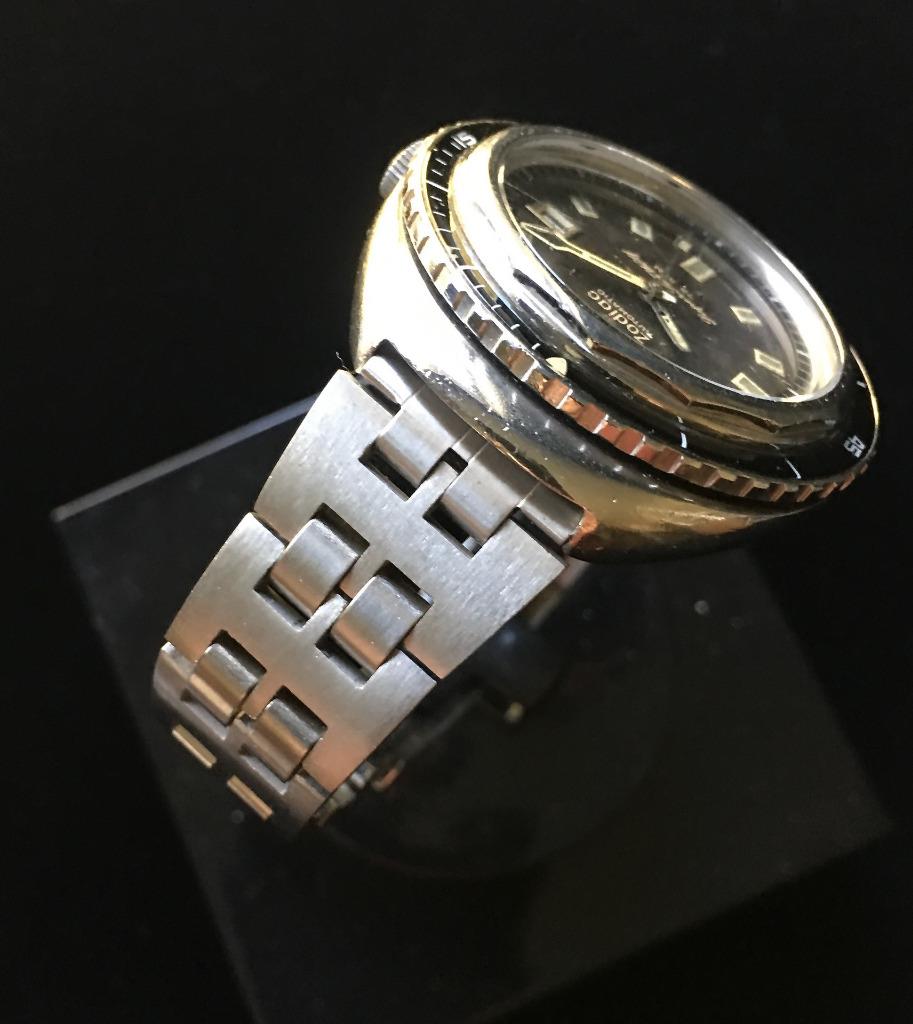 The 19mm lugs Yema Navygraf II was transformed when it was put on a New Old Stock JB Champion USA bracelets here in the same style that appeared on several of the most collectible Zodiac models. Also a great bracelet Great for a Zodiac Super Seawolf Valjoux 72 chronograph, coffin case orange Zodiac Sea Wolf or any one of the number of other watch brand large 1970s divers.
Has the special wider, gradual flared links that make the transition to the la large head just perfect. This JB Champion USA bracelet has links that gradually flare out to 21.3mm wide just before the end pieces to transition to the large head of the Zodiac Super Sea Wolf just perfectly. This bracelet is New Old Stock from the 1970s with some light marks on the clasp from storage. Made of Stainless Steel with a satin matte finish. Generous length band is 6 1/2 inches long (16.3cm) and you can adjust the length in the clasp to make it shorter and it's very easy to remove any link. We sell and install extra original links to lengthen this bracelet.
#2 Solid steel link 18mm $225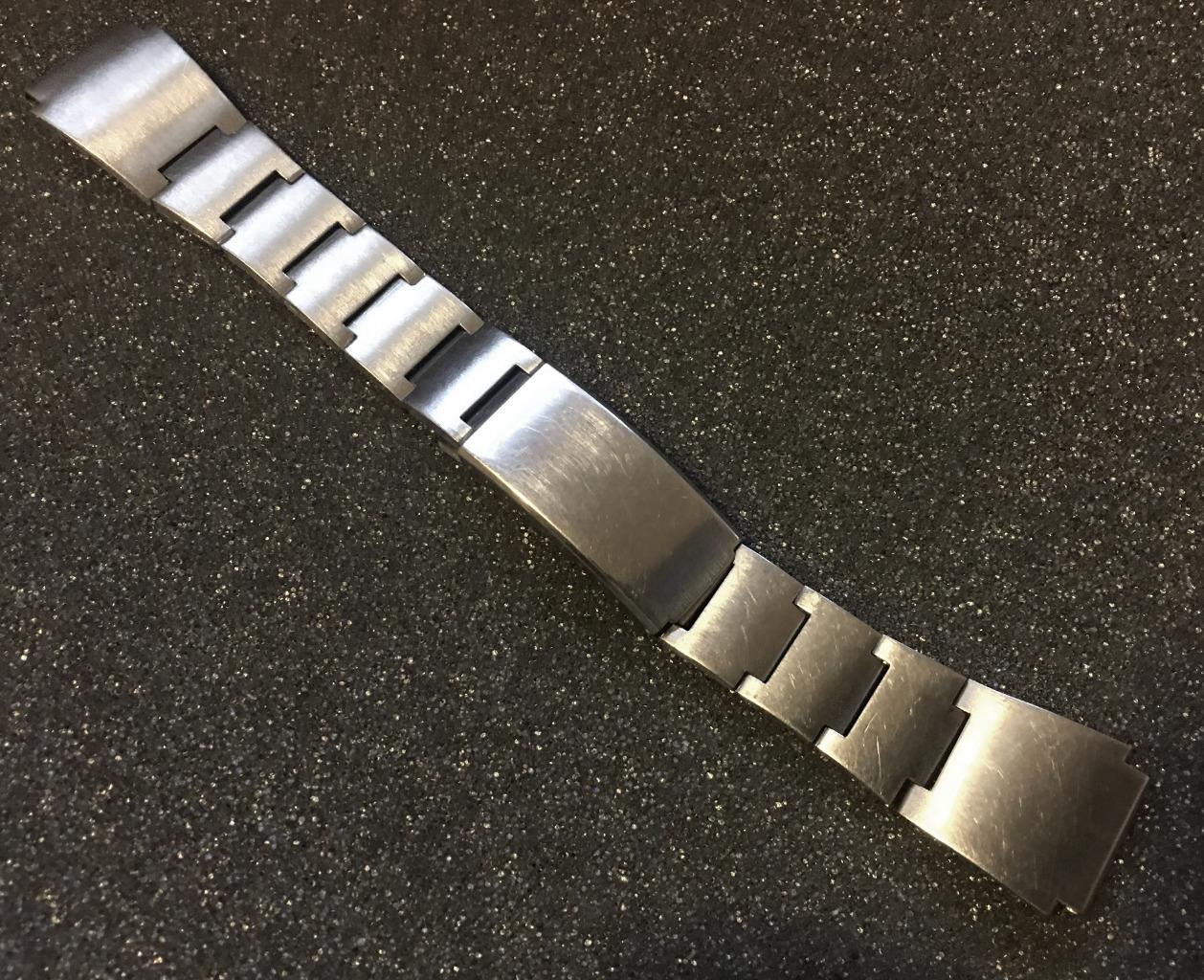 Super clean design to this 1960s/70s vintage used satin finish Stainless Steel flared lugs bracelet. Has 18mm connection points but with 21.7mm wide final links, which will really make a difference mounted on your watch. Generous length of 6 1/2 inches (16.5cm) with 4 removable links. Signed on the back of the clasp simply "100% Stainless Steel." Will be sympathetically polished and ultrasonically cleaned before shipping. Only one available.
#3 Flat-link with adjustable ends $195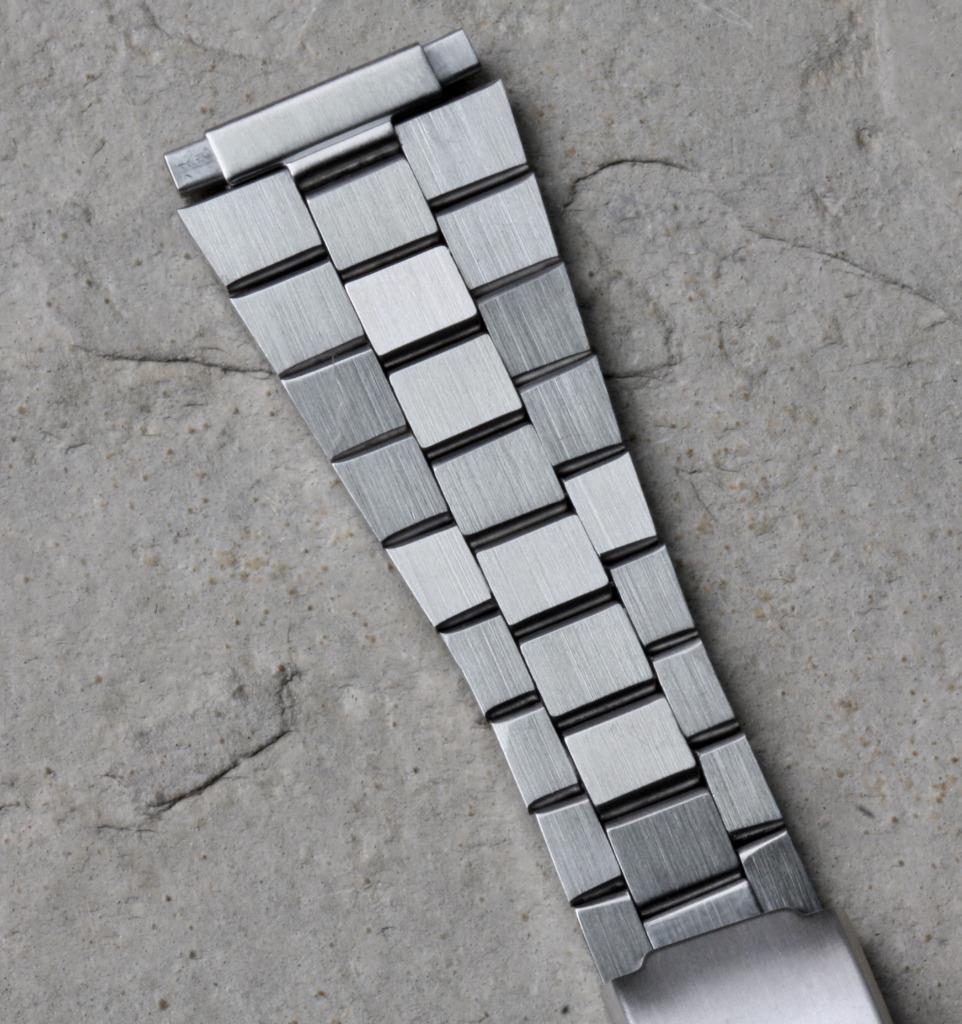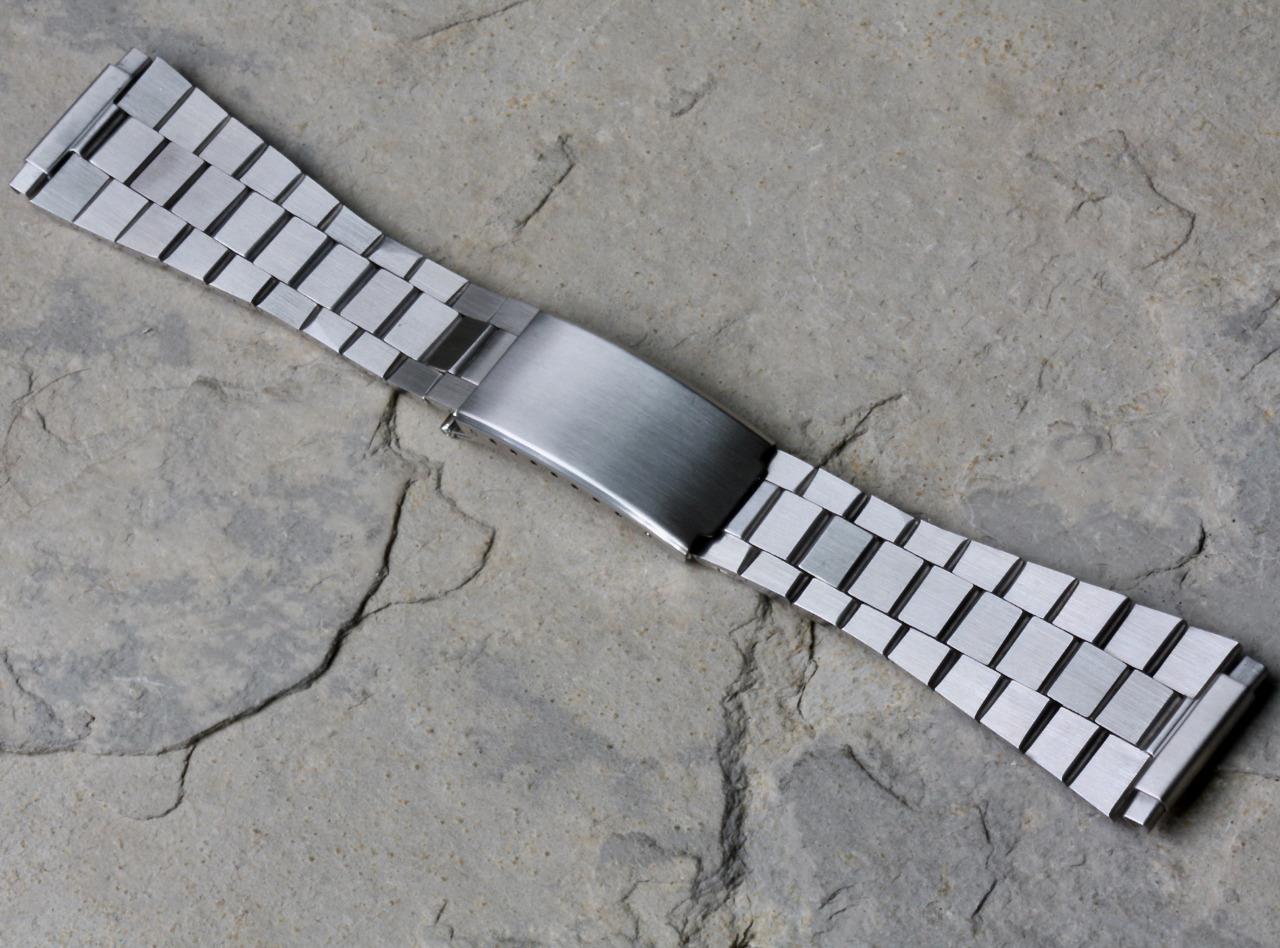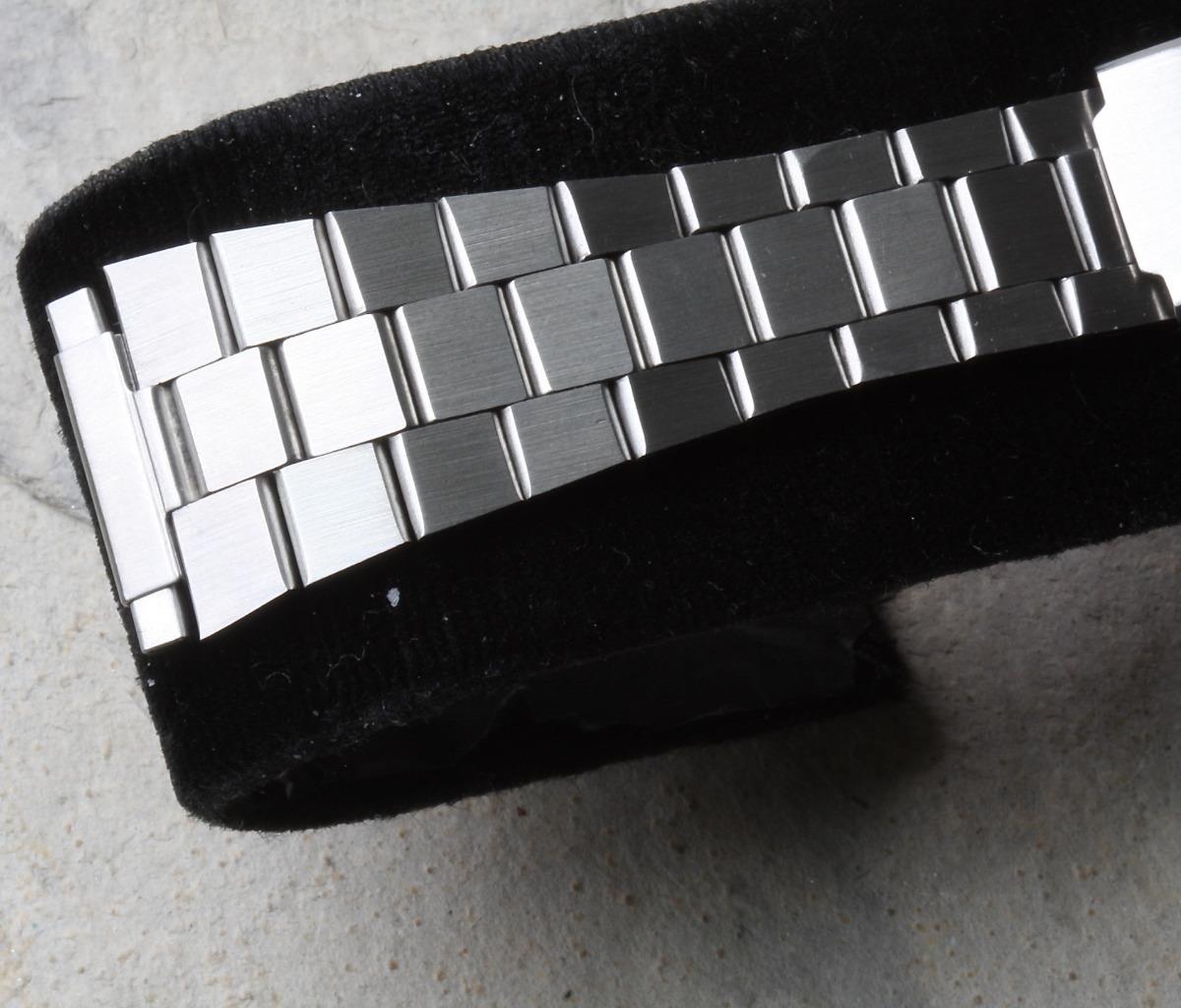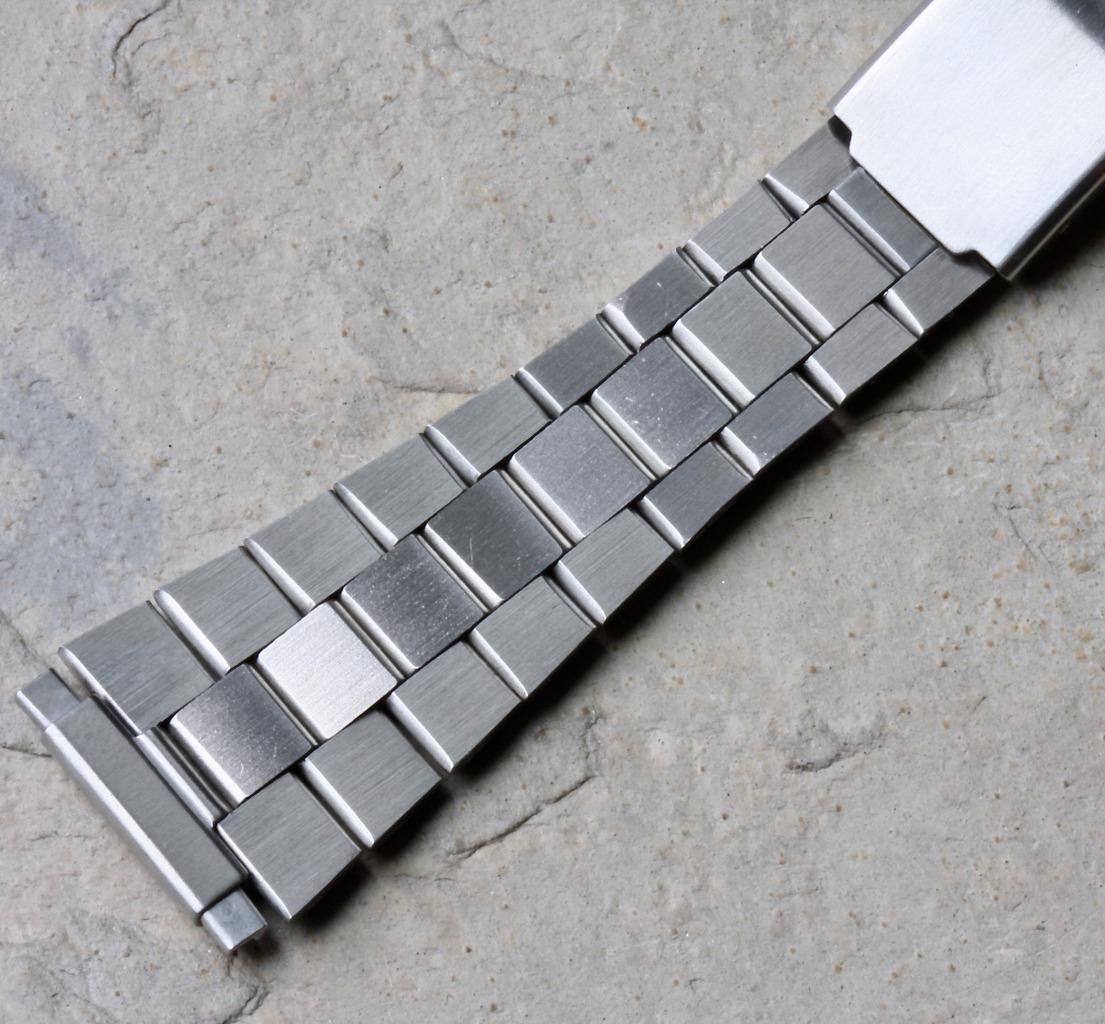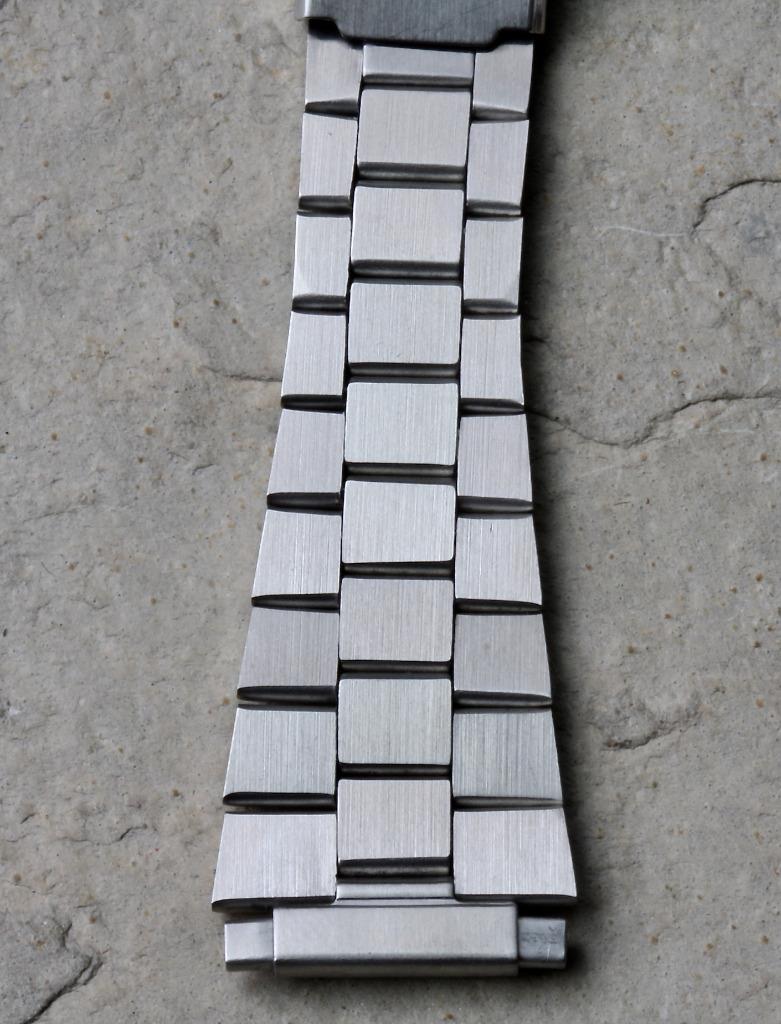 This is a useful type 1960s/70s New Old Stock flat-link watch bracelet in folded steel that has spring-loaded connection ends adjusting from 16mm-22mm with flared 23.8mm wide final links to help make a better transition to a large dive watch or chrono. Other straight-sided bands wind up looking too skinny on a watch this size. The clasp is 17.4mm wide and the links gradually flare out to 23.8mm wide at the end. This band has a completely satin matte finish. Nice piece to move from watch to watch within your collection. The links are 3.0mm thick. This is a good length bracelet that will fit many wrist sizes. Fully extended the band measures 6 3/4 inches (16.7cm) and it sizes down to 5 7/8 inches (14.8cm) with the 7 incremental length adjustments in the clasp. You can unfold and remove more links from the back to make the bracelet even shorter. Marked "100% Stainless Steel" on the back of the clasp. A Long version is available.
SHIPPING: U.S. buyers pay $7.99 for First Class shipping or $13.99 for Priority to arrive in 2-3 days. International buyers pay $20 for First Class $60 for Priority or $80 for Express for any number of bands bought at the same time.
PAYPAL or QUESTIONS to billmahoney@aol.com
Thanks for looking, Bill (Squinky)
Squinky.com
See 100s of vintage watch bracelets in the Accutron, Bracelets, Heuer, NSA Swiss, Omega and many other departments at Squinky.com