Hello Ladies and Gentlemen,
This is truly a collector grade watch. Same as the watch worn by DiCaprio in "Wolf of Wallstreet" (Ref. 984.013) except this is the "Jumbo" size in the Monnin style case. Very lightly worn and well preserved. Exceedingly rare condition for these gold plated Heuers. Almost no wear to the gold, anywhere! The only wear I have found is on the top edge of the bezel and it is so slight that I didn't even detect it until pictures were taken. Even on the bezel the gold is 95% intact. There are some light marks on the original mineral glass crystal, but they are pretty much only visible from certain angles and the crystal looks almost perfect in most light. There are some scratches and scuffs on the case and bracelet, most notably the clasp, but nothing too pronounced, just normal wear. One small ding on the top right lug. The uni-directional bezel is a bit stiff, but does click and turn smoothly, it just requires a little more force than normal. The original Heuer signed crown screws down as it should.
Movement is all original and keeping time. I don't believe the movement has been out of the watch since it left the factory some 35-40 years ago. It has just been partially serviced with cleaning and lubrication (Moebius ultra light 9030 oil for quartz movements) to the drive train, done from the back side only (hence to not disturb the dial/hands and preserve the watches originality to the highest possible degree). The watch will come with a new battery. I'm sure the rubber gaskets will need to be changed before the watch is waterproof.
I believe the bracelet has all its original links (secured by gold plated cotter pins) and diver's extension secured by the original gold plated spring bar. The watch should fit up to about an 8 inch (200mm) wrist, plus an additional inch added with diver's extension deployed.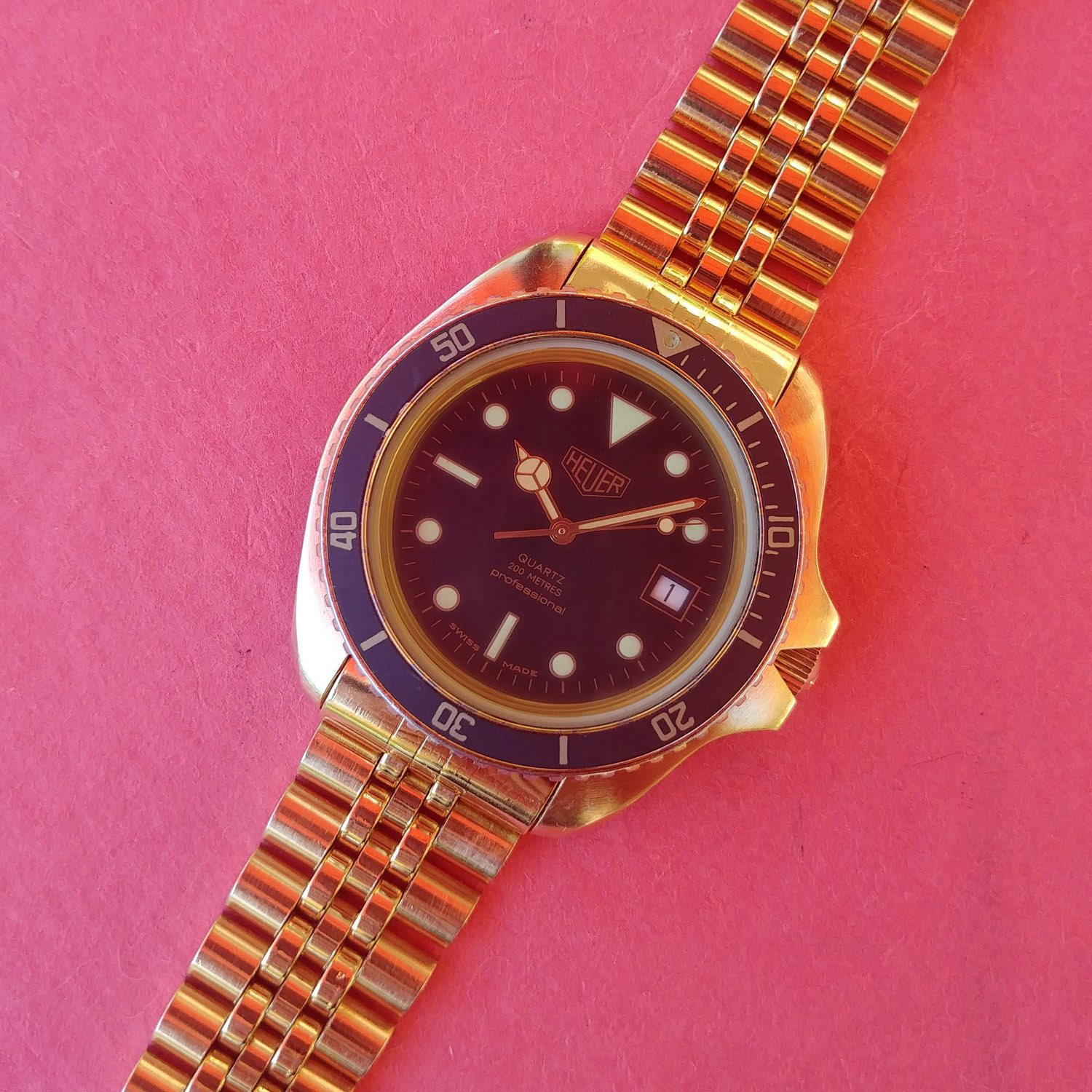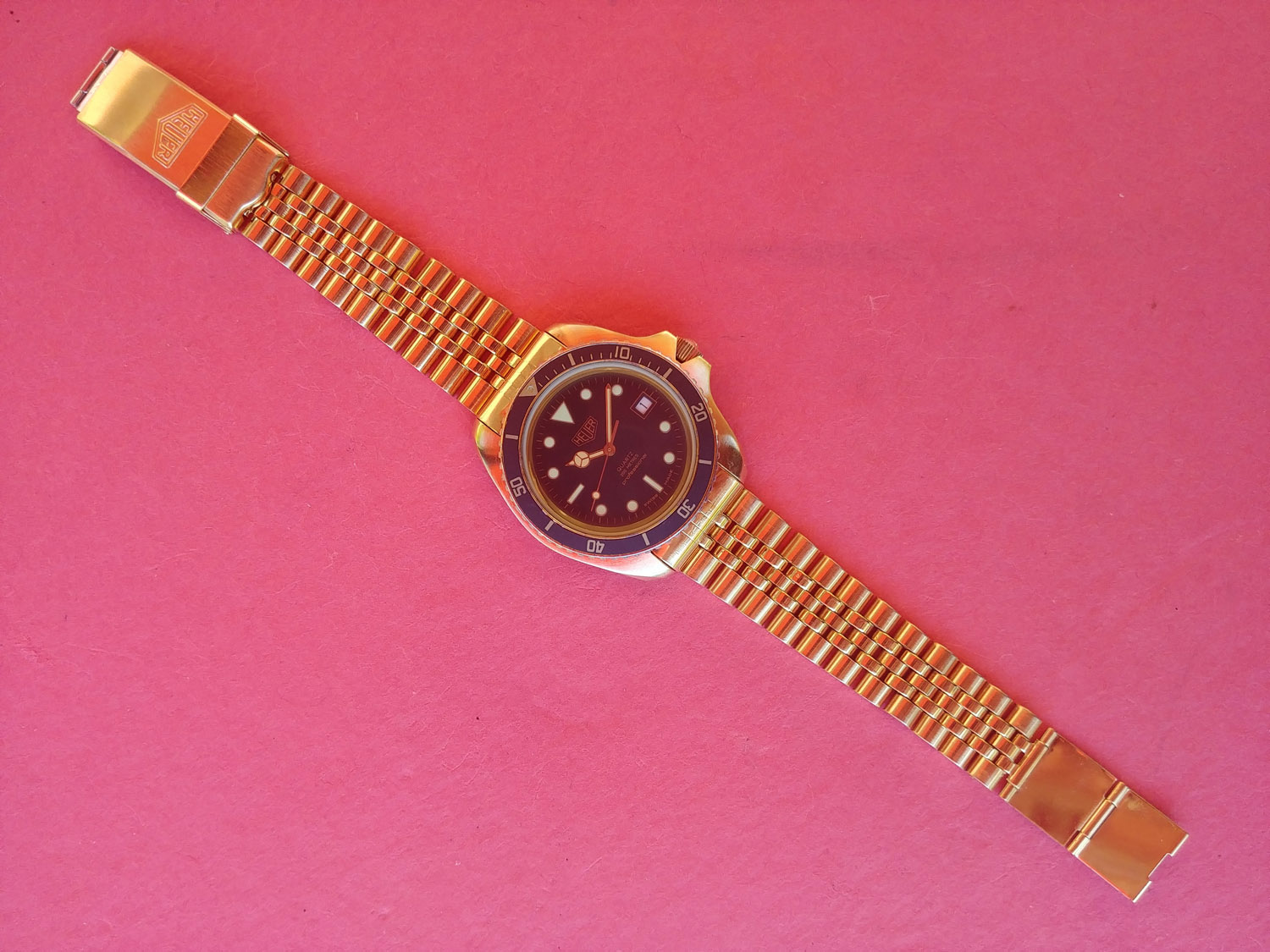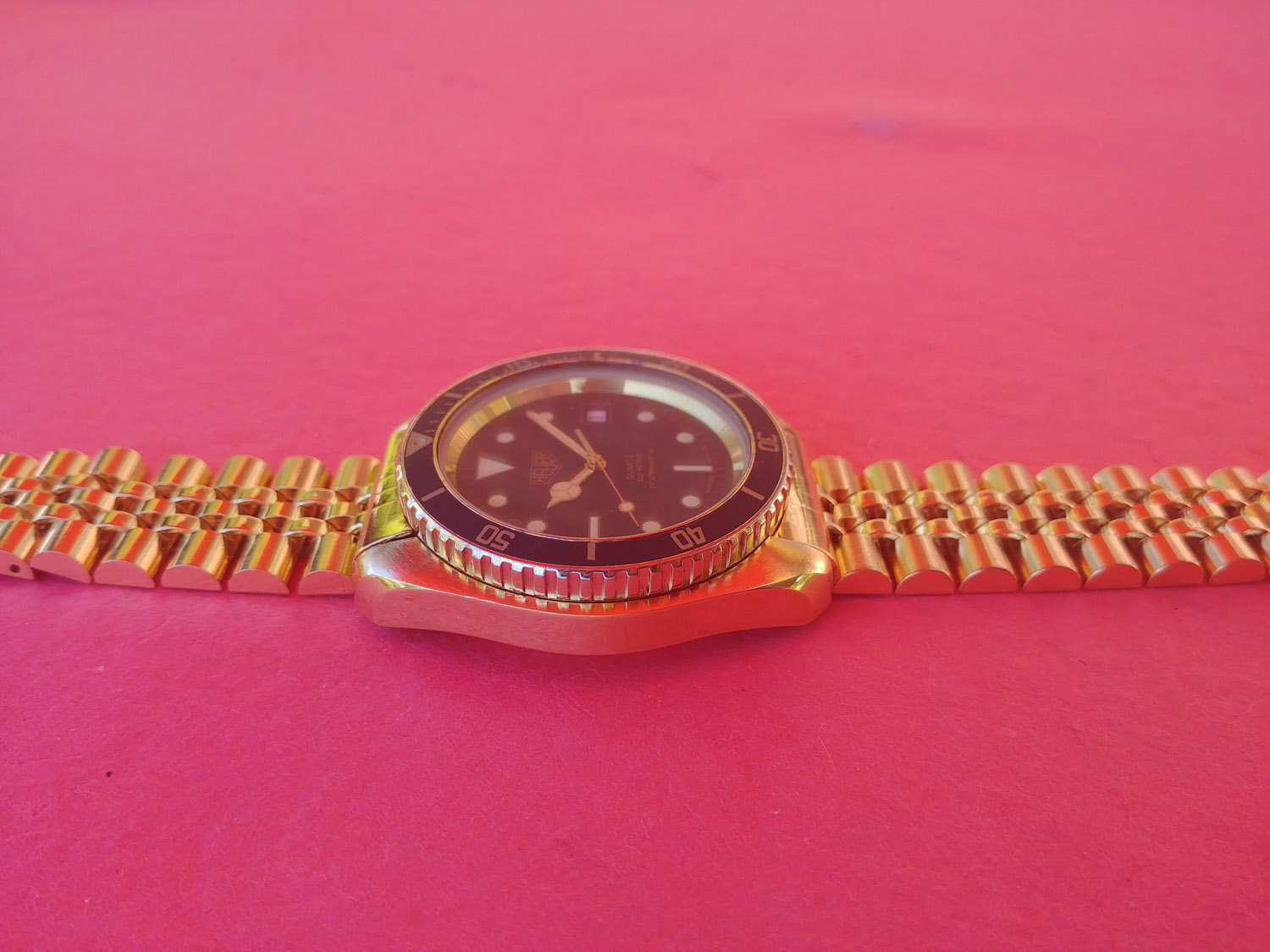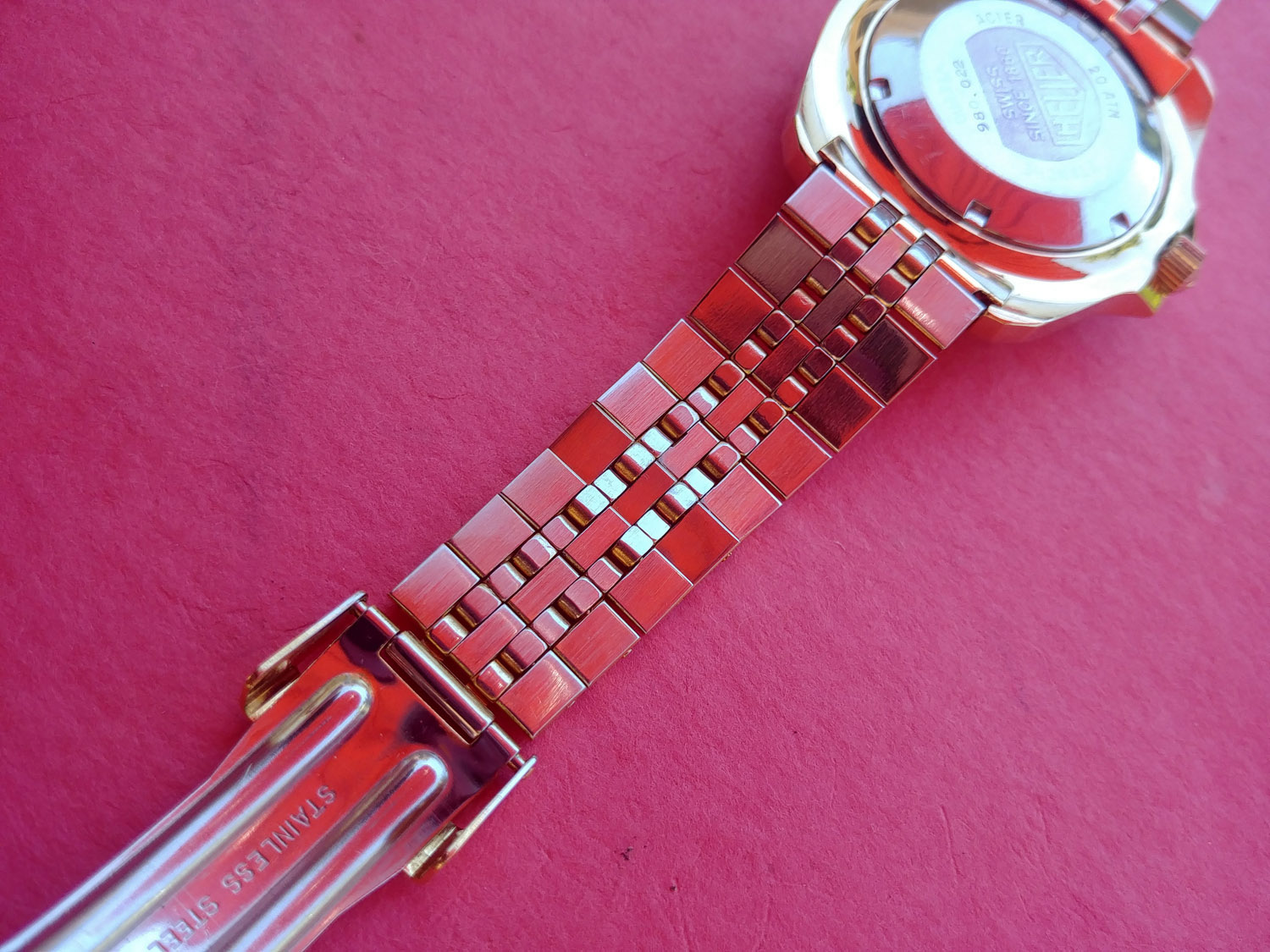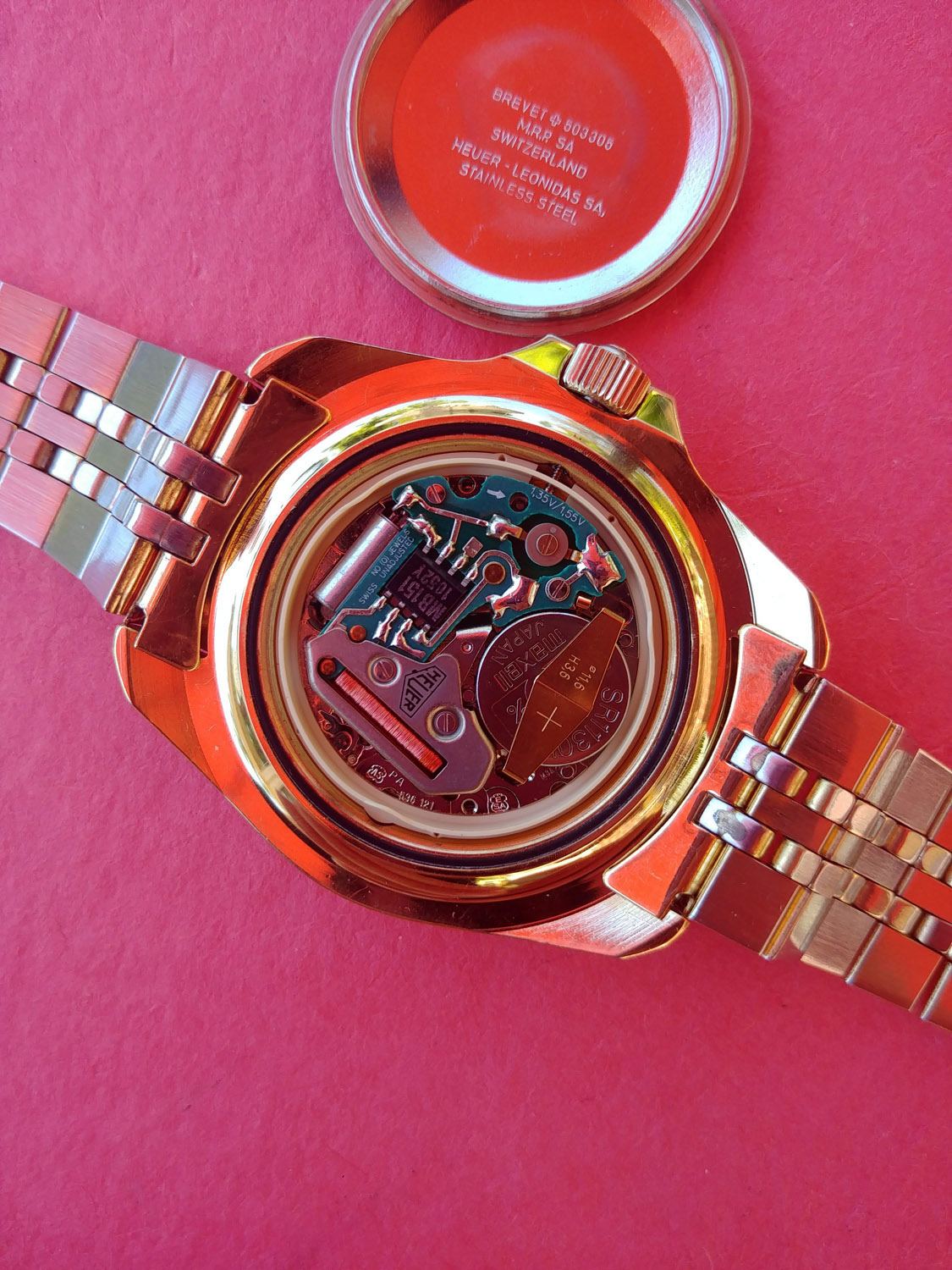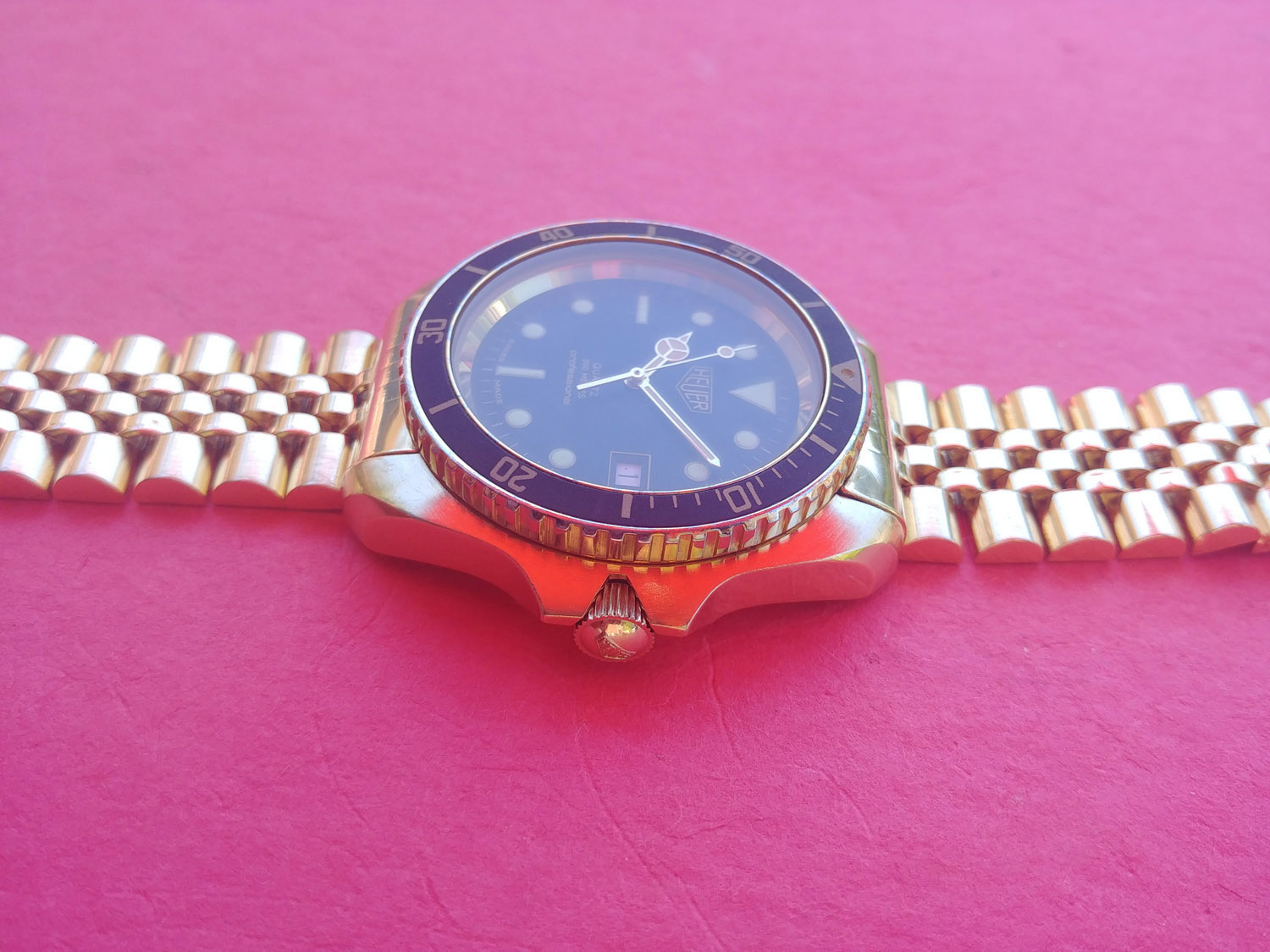 Additional photo Album:Heuer Jumbo 980.022 pix
All photos are unretouched and are taken in various different lighting situations from all angles
Watch you see is what you get
Email me direct: watches@saifiel.com
Considering the rarity of this piece, with the original full bracelet, and in this condition, the price is $2450 OBO Shipped to CONUS (I do ship internationally contact me for shipping quotes). I will entertain offers and possibly trading up or down, especially for other vintage Heuer, or TAG Heuer CS3111/CS3110, or Rolex
Payment via PayPal (+3%), Zelle, CashApp, Bitcoin.
I have sold tons on eBay (user lvlinux over 2200 feedback), and some on other platforms including Chrono24. I have been selling some on Reddit also lately and I have a few feedback on r/WatchExchangeFeedback and more to come pending delivery!
Thank you!