Military watch collectors won't want to miss this rare opportunity to get a WW2 era vintage open-ended leather watch strap in a rare Extra Long Length with 18mm wide ends to fit many fixed-lug watches. This type of old vintage watch original 1940s open-ended band is getting very scarce. Discovered as New Old Stock, never used. Fine black pinpoint pattern thick band material known as Moroccan Leather, very popular in the day. Fully stitched for durability. These XL bands are a full 1 1/2 inches longer than a standard band, and much more difficult to source than Long bands, especially in WW2 era straps period-correct for your military watch model.
I have one each left in three different configurations: one with yellow gold buckle/keepers, and then two different styles with nickel steel buckles/keepers. They are each shown here: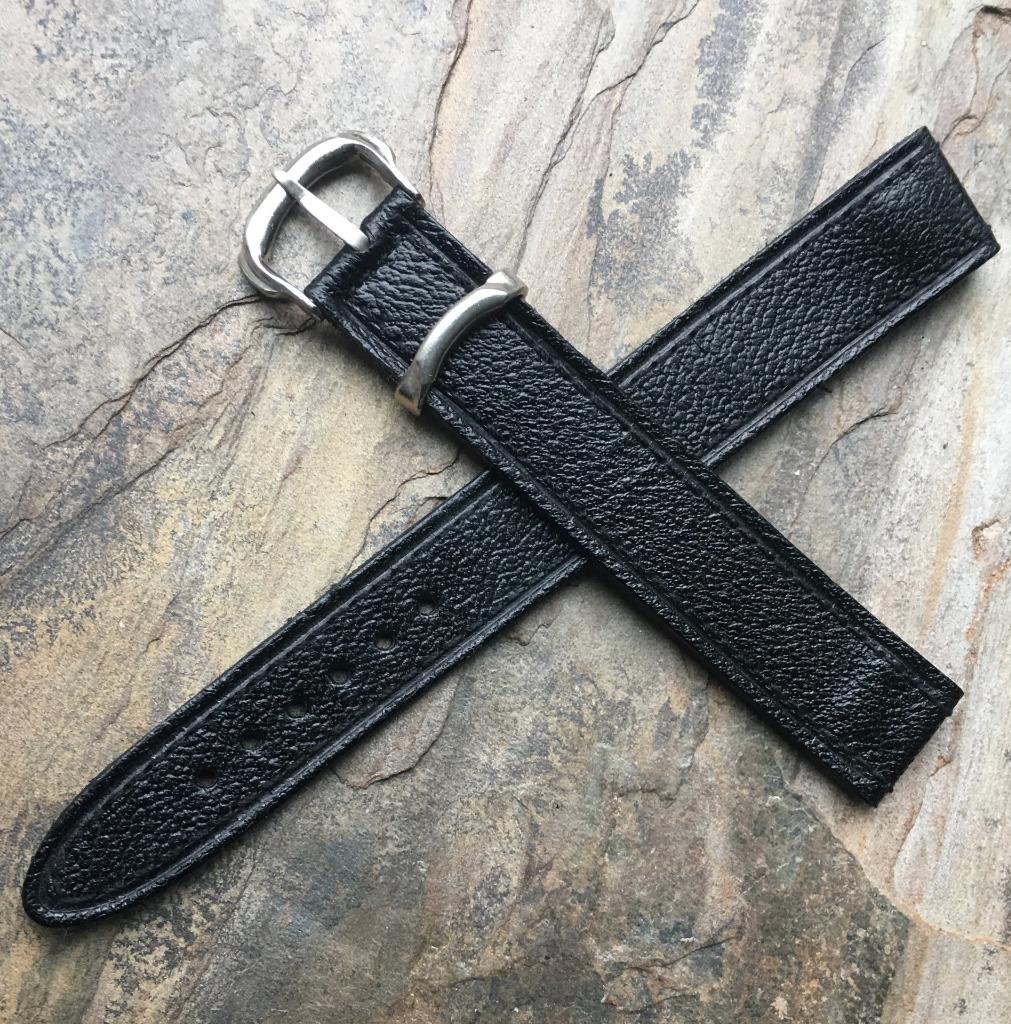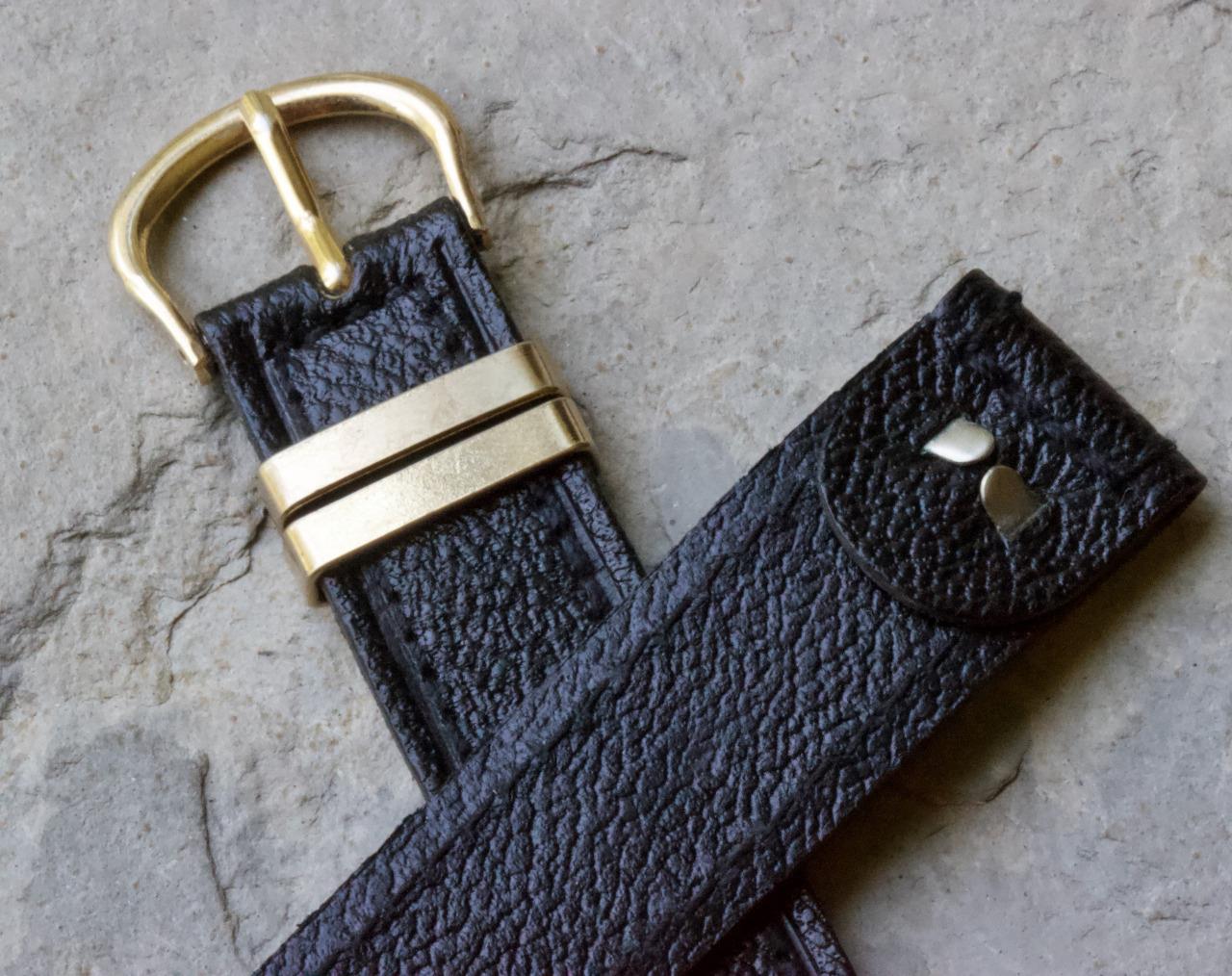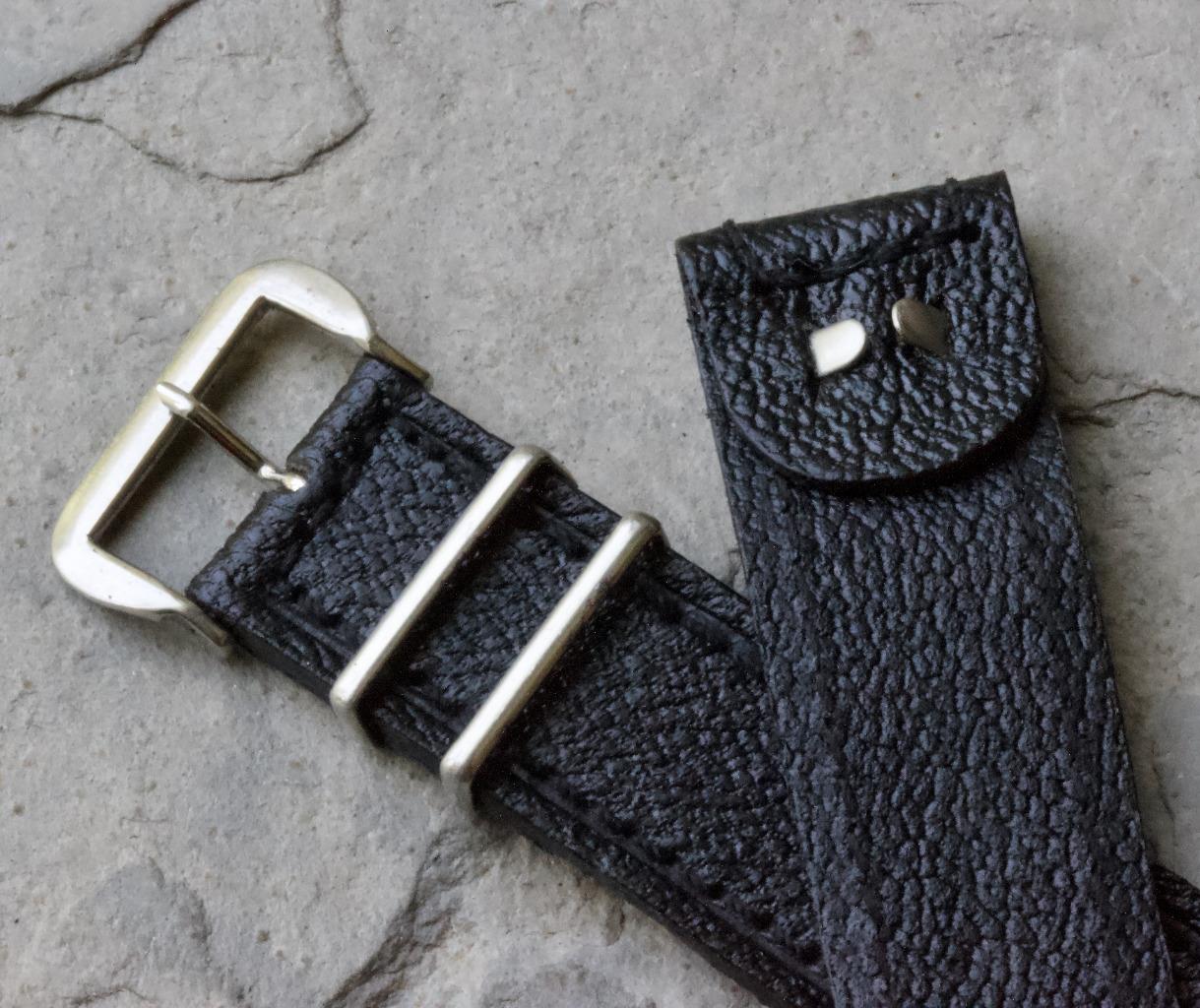 Special ends meant to slip over fixed lugs bars of an early vintage military watch or other wristwatch that needs an open end band. Has clips built into the that slip through the strap piece and clamp down for total security and this type of open-ended band is easily removed and shifted to another watch. Thick band that is strong and supple. This Long Length strap measures 9 inches long (23cm) when placed end to end, not counting the buckle, with the ends closed. That is 1 1/2 longer than a standard strap. Metric measurements of the two pieces are 140/90mm. Strap has strong thickness of 4.4mm where the band meets the watch and 2.4mm at the tail end. Buckle end is 16mm if you want to substitute another buckle.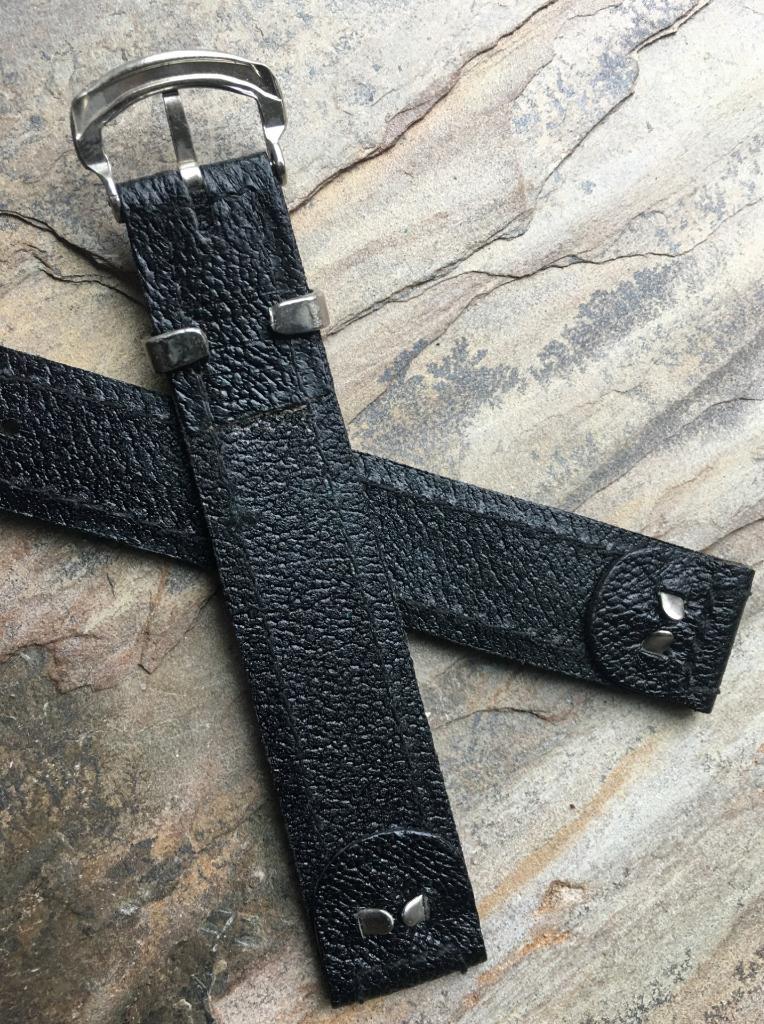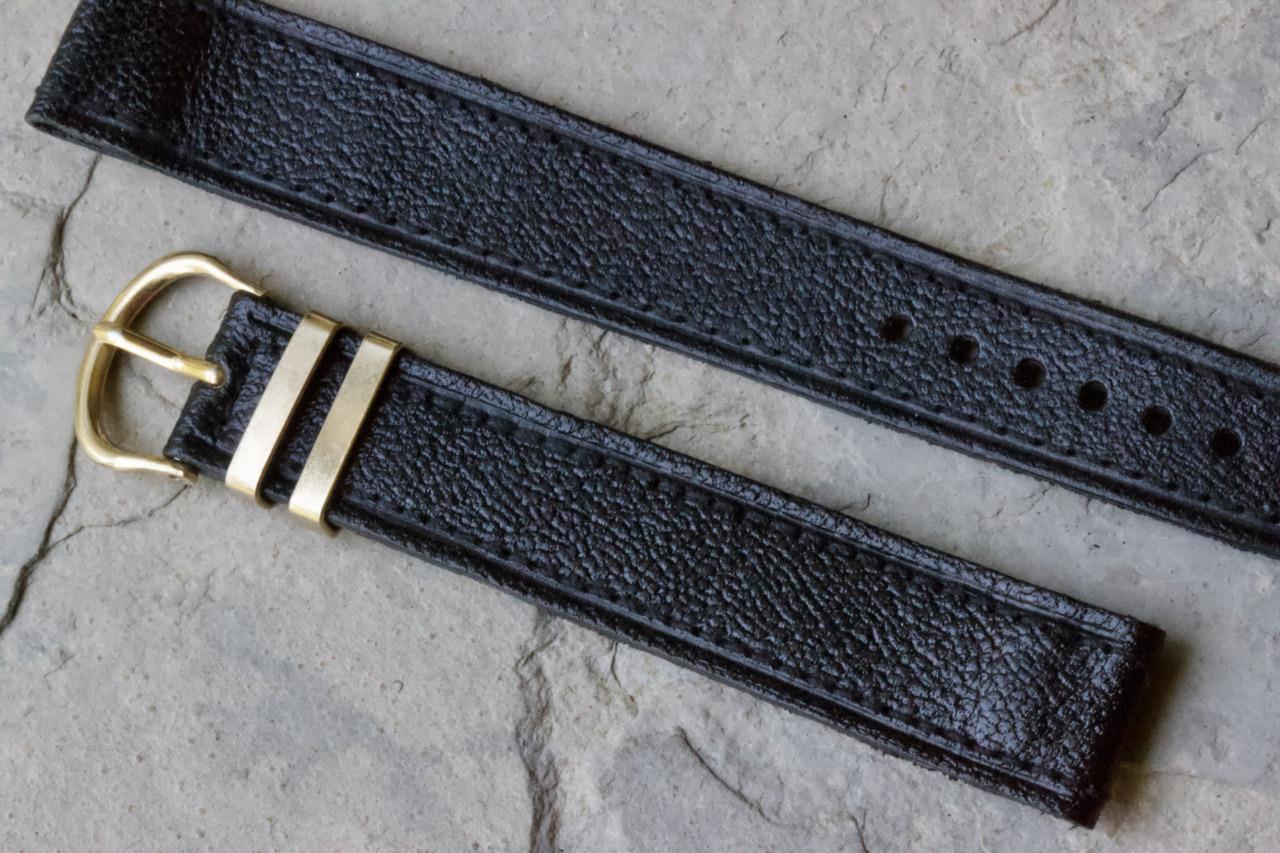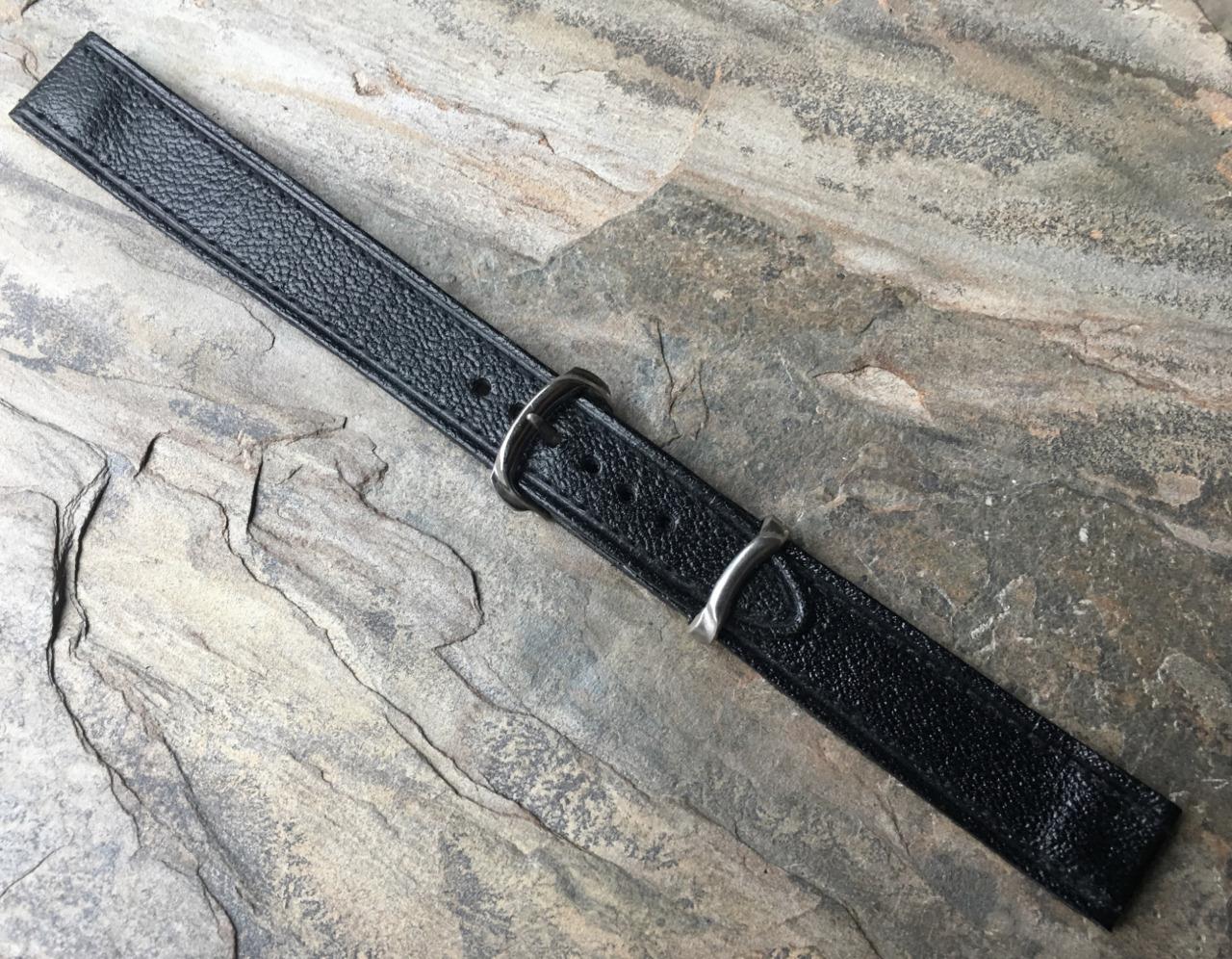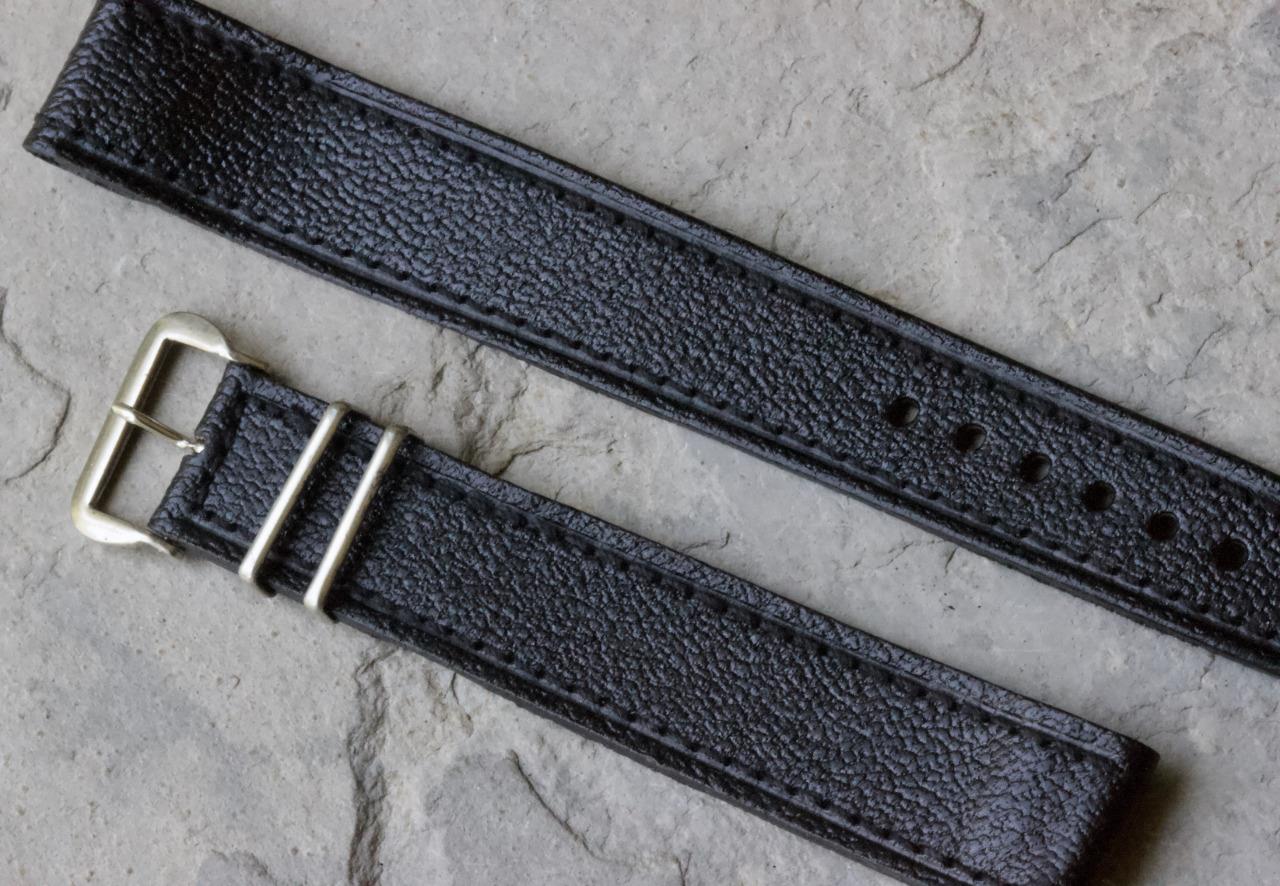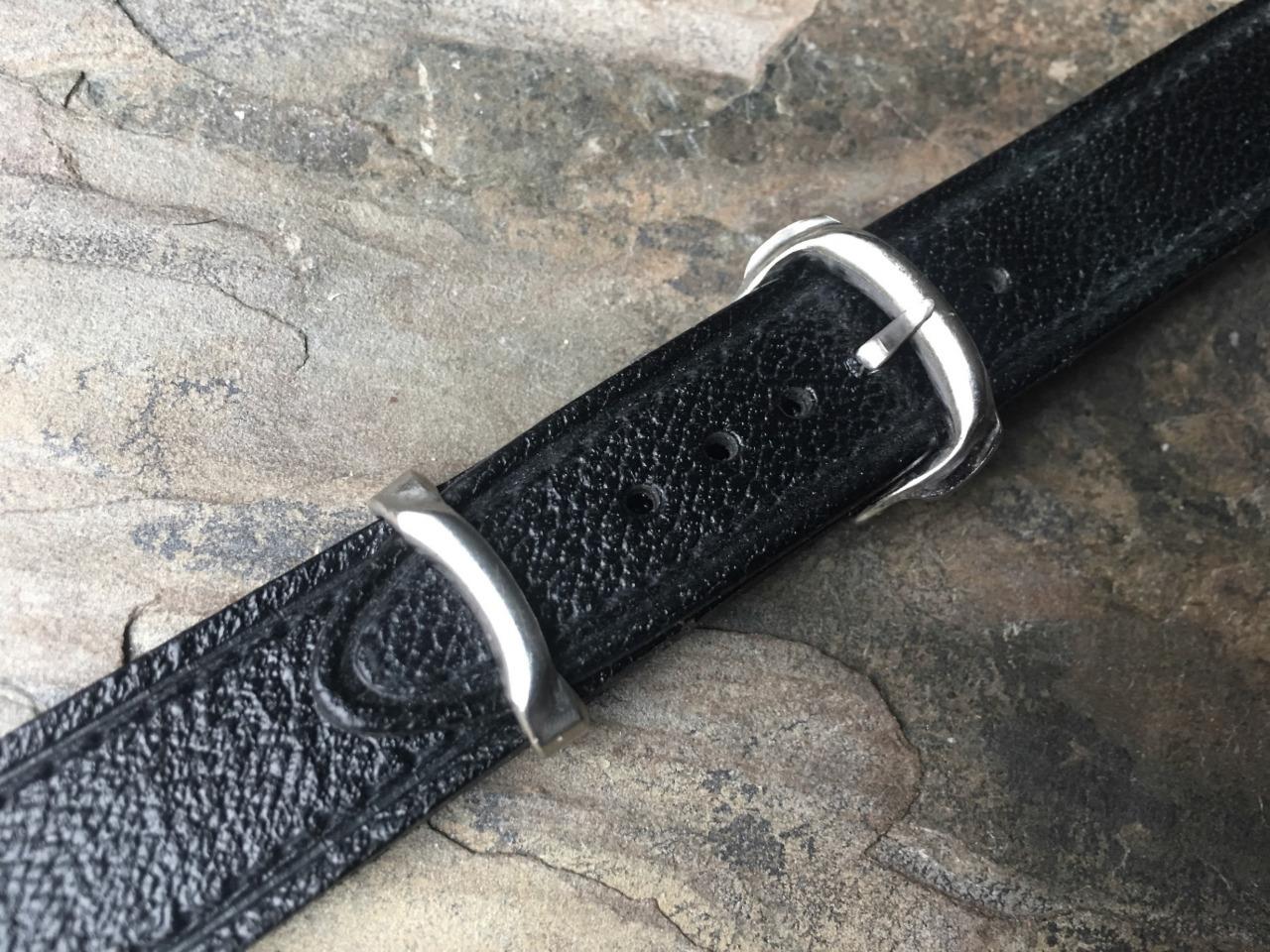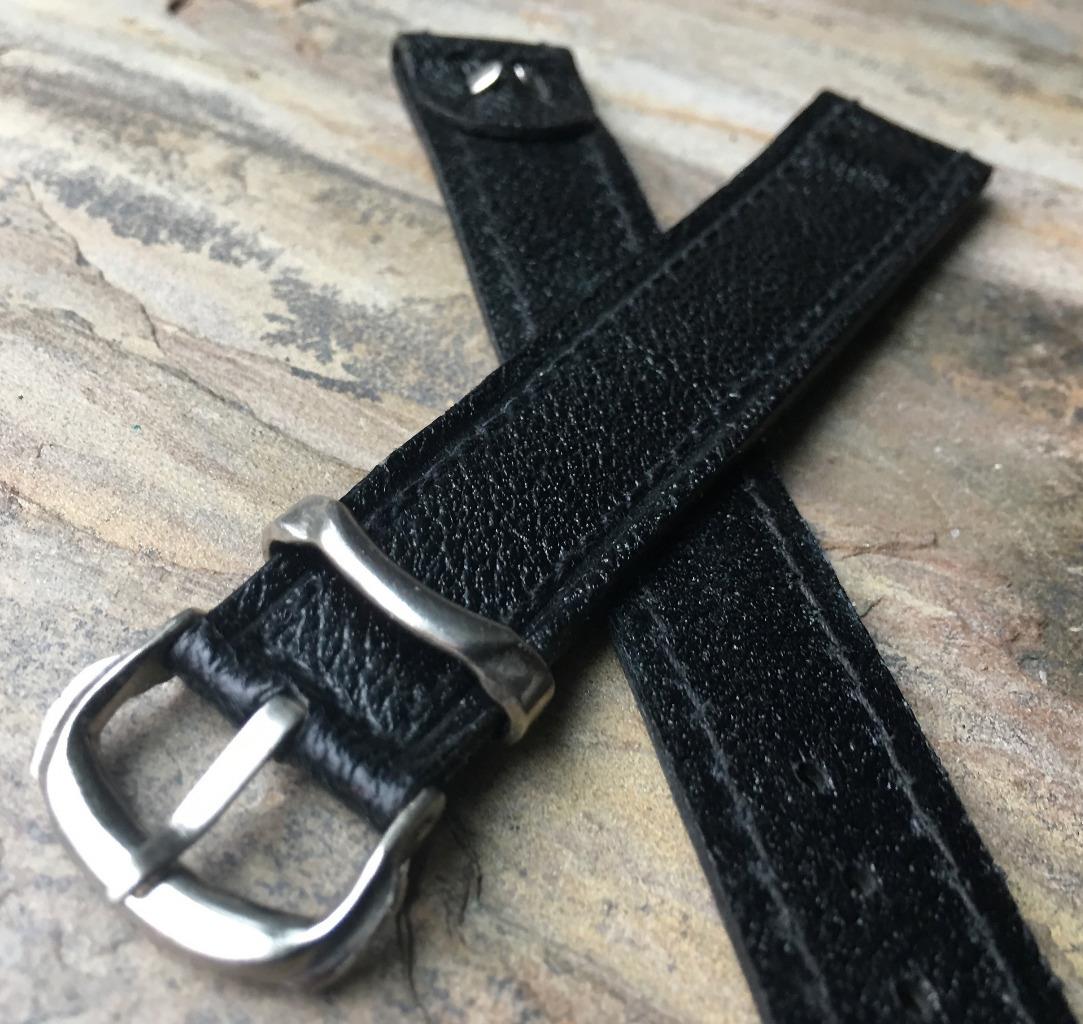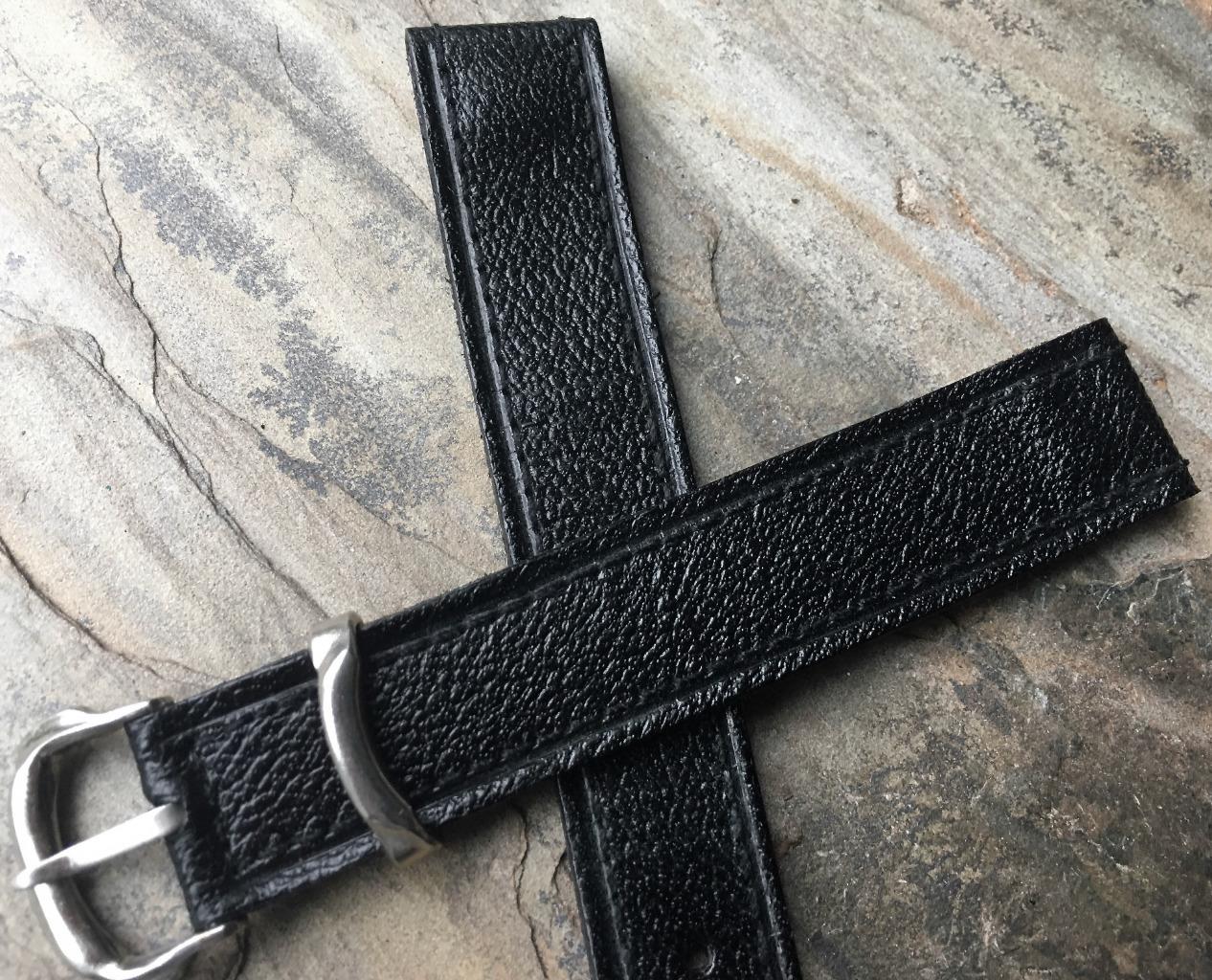 Price: $99.99
U.S. shipping $6.99 or Free Shipping if you buy two. International shipping is $19.99 for any number of straps ordered at the same time.
PAYPAL or QUESTIONS to billmahoney@aol.com
I have many more open-ended vintage leather straps for sale at Squinky.com in both the Aviator's Pilot Bands type and many others in my Open-Ended Vintage Bands section. Plus I have a number of steel bracelets with open end tubes that will slip over fixed lug bars.
Regards - Bill Mahoney
Squinky.com