Here are two styles of popular cuff type steel 1960s/70s vintage watch bands.
SOLID CUFF 19MM WITH STEEL MESH STRAP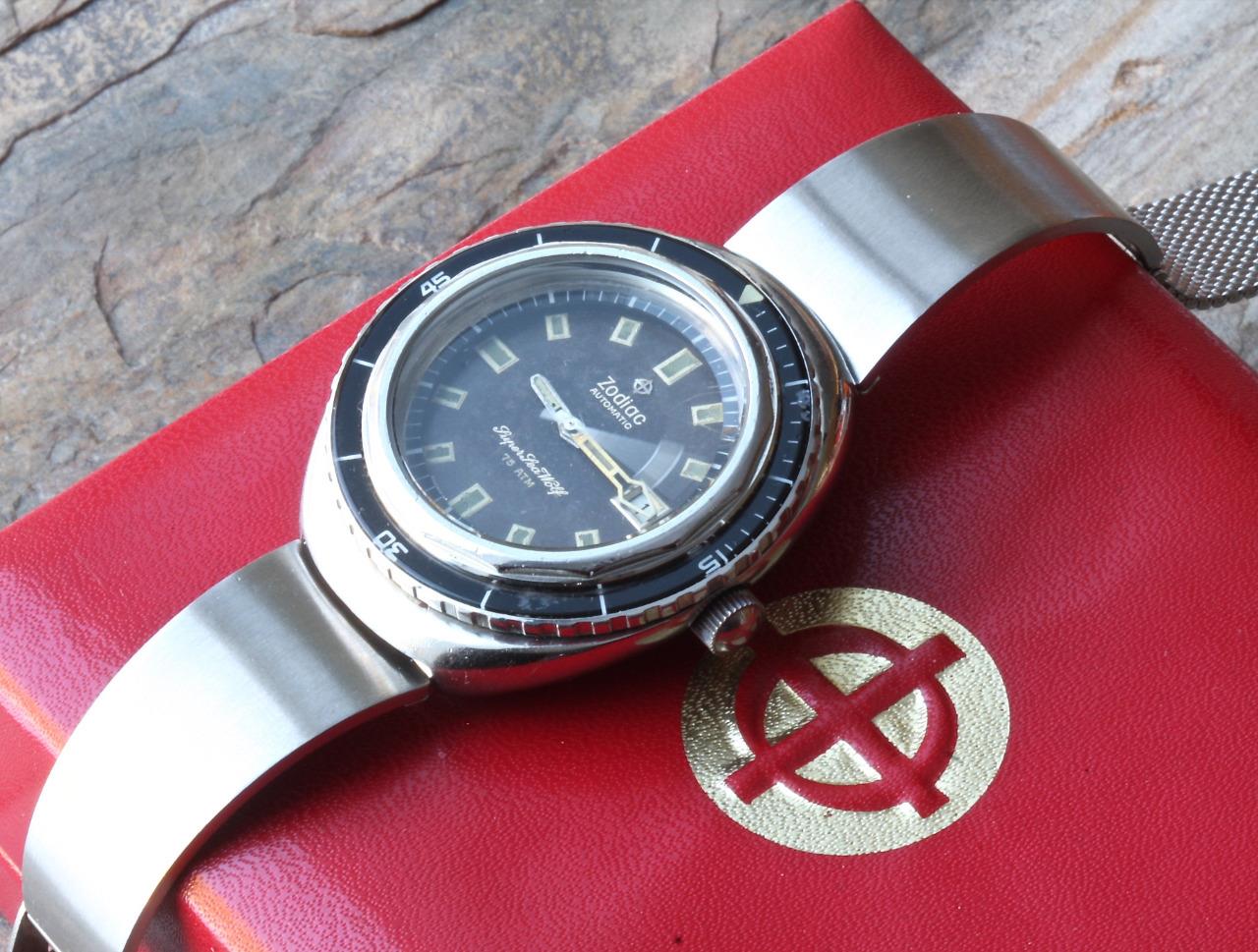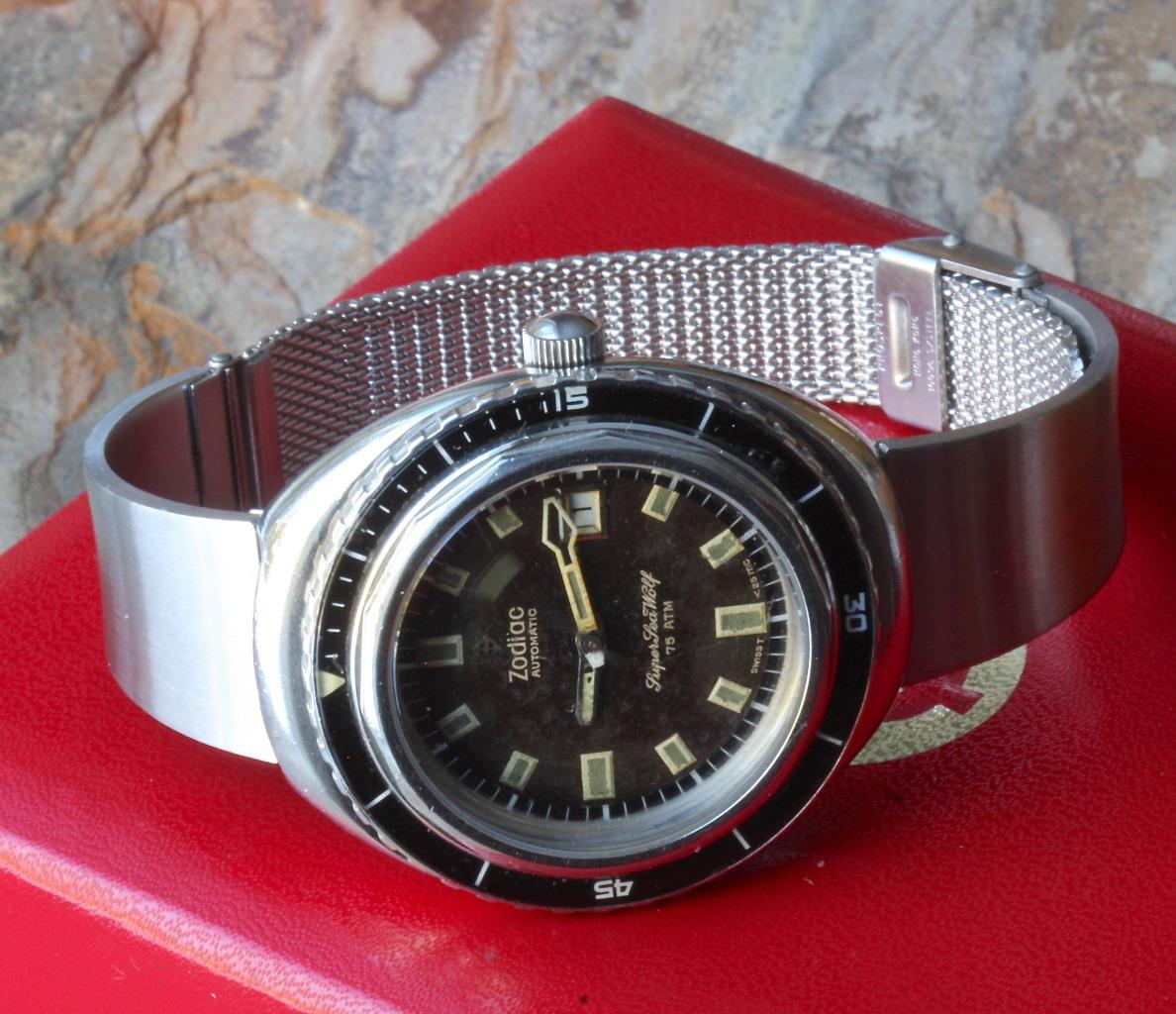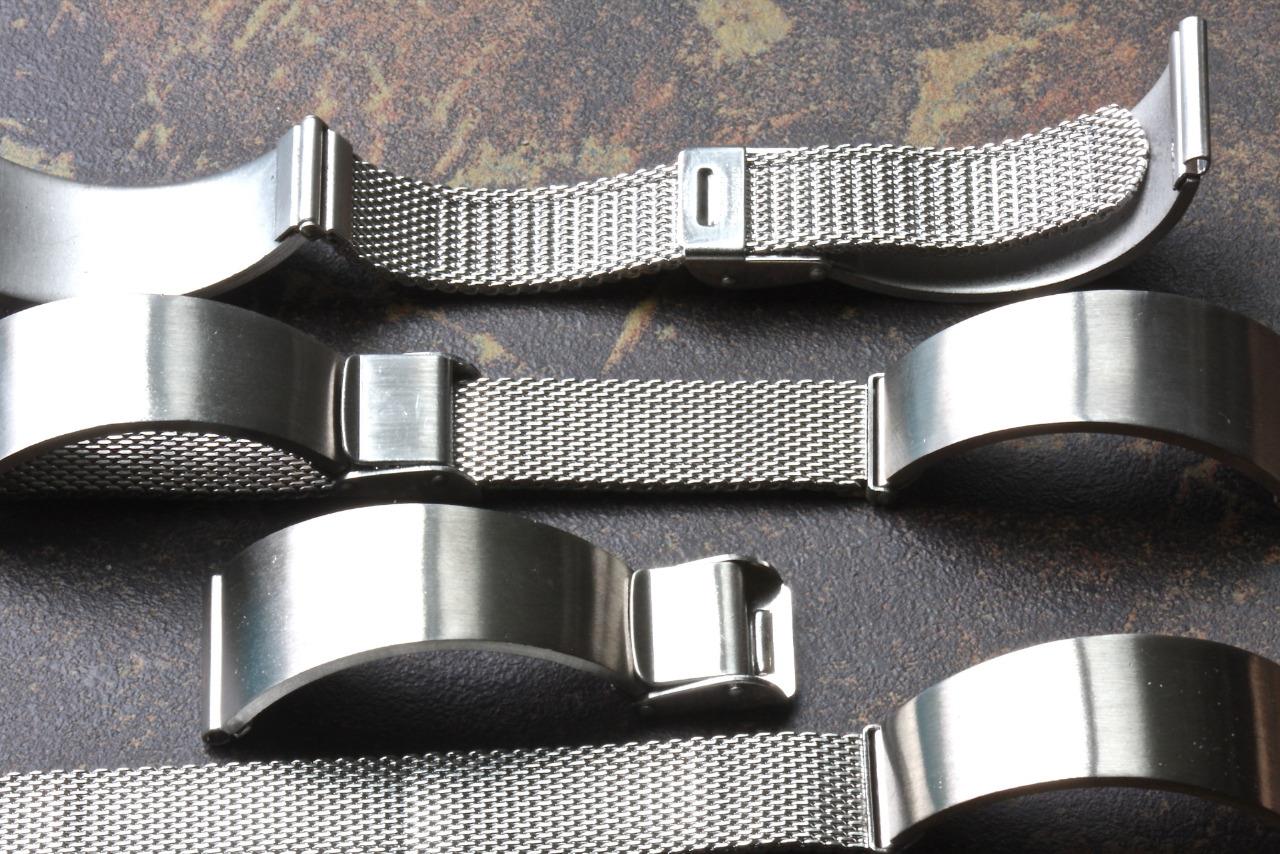 Very unique band ideal for the many 19mm lugs 1970s divers that share the same case style as the Zodiac Super Sea Wolf shown. Heavy and solid stainless steel cuff band with solid 2mm thick ends that attach to a 19mm watch, then the band sizes to your wrist with a steel 2mm thick mesh sizing band in the back. Most cuff bands have limited sizing capacity, but this one sizes much like a leather band; you put it on with the mesh strap sliding through a buckle that locks it down very securely.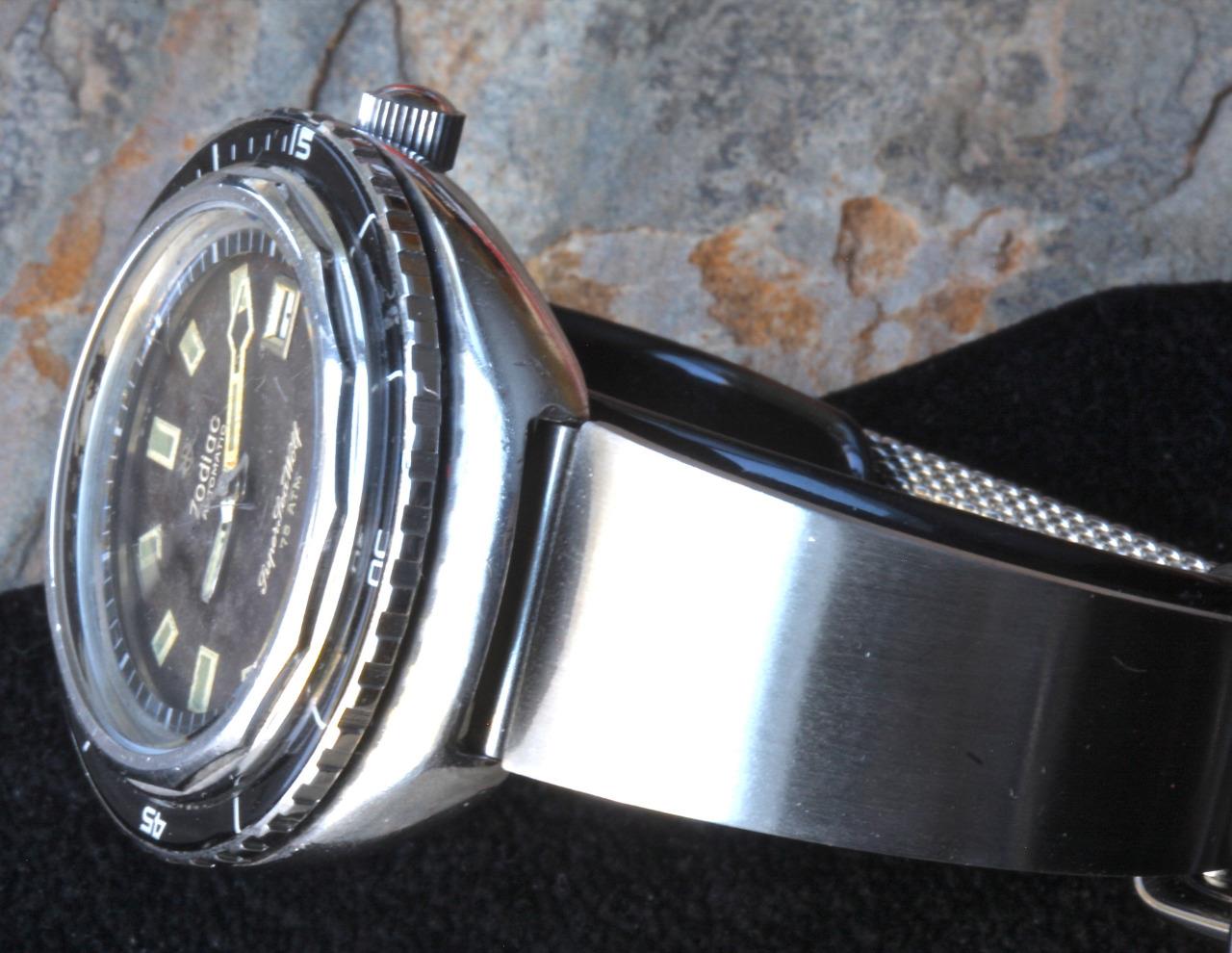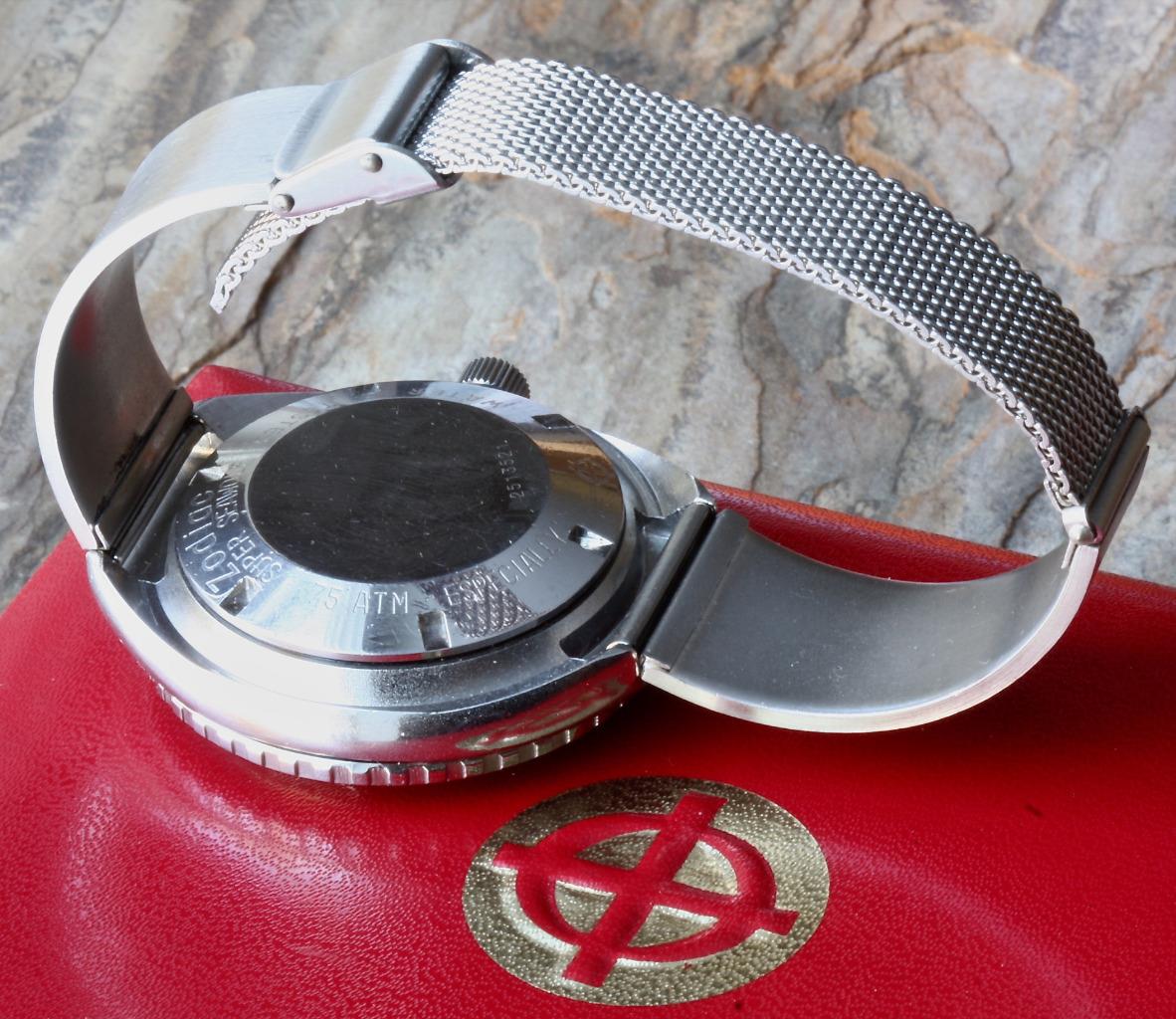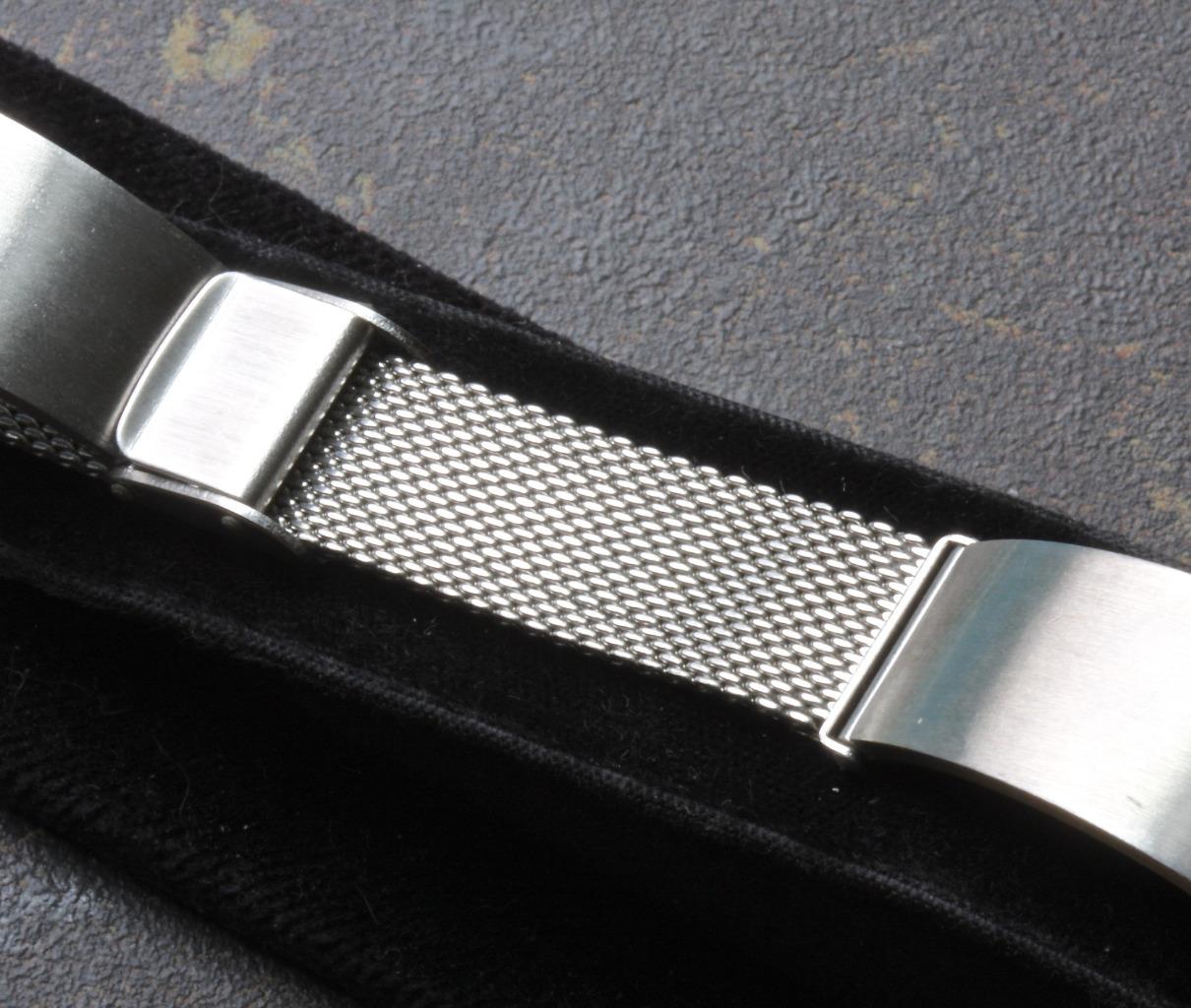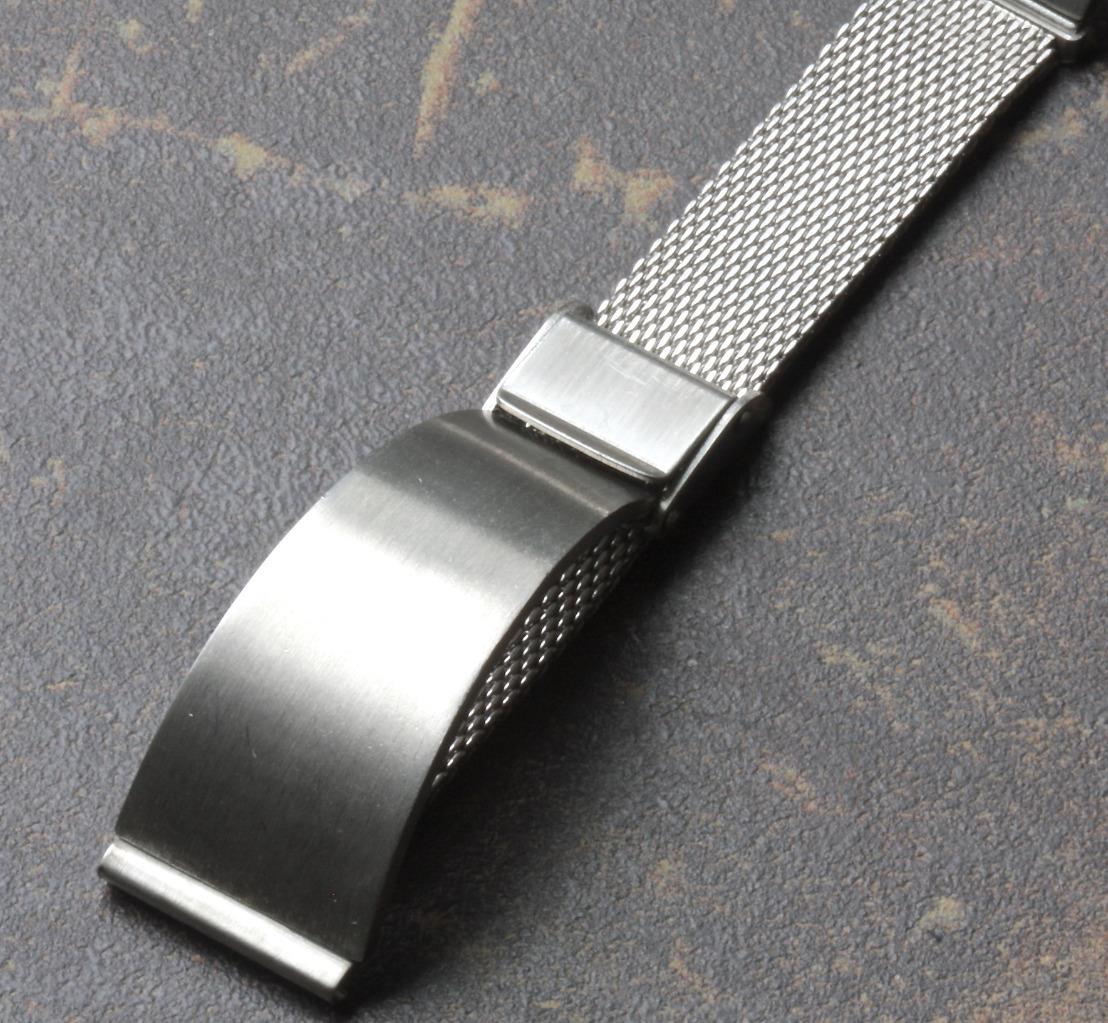 Nice weight to this band at 40g, not one of the thin bands you see of this type. The steel has a satin brushed finish in the solid cuff sections. The unique sizing design enables this band to expand up to 6 3/4 inches (17.3cm) long, so mounted on a big watch it will fit wrists up to about 8 1/2 inches (21.5cm). Then it sizes down to fit even the smallest wrists. This bracelet works equally as well with a fixed lug watch as one with spring bar attachments because the ends tubes have a slot in the back that fixed bar lugs can slip through. Stamped Stainless Steel Hong Kong on back.
Price $150
RALLY CUFF WITH LEATHER STRAP (fits many size watches)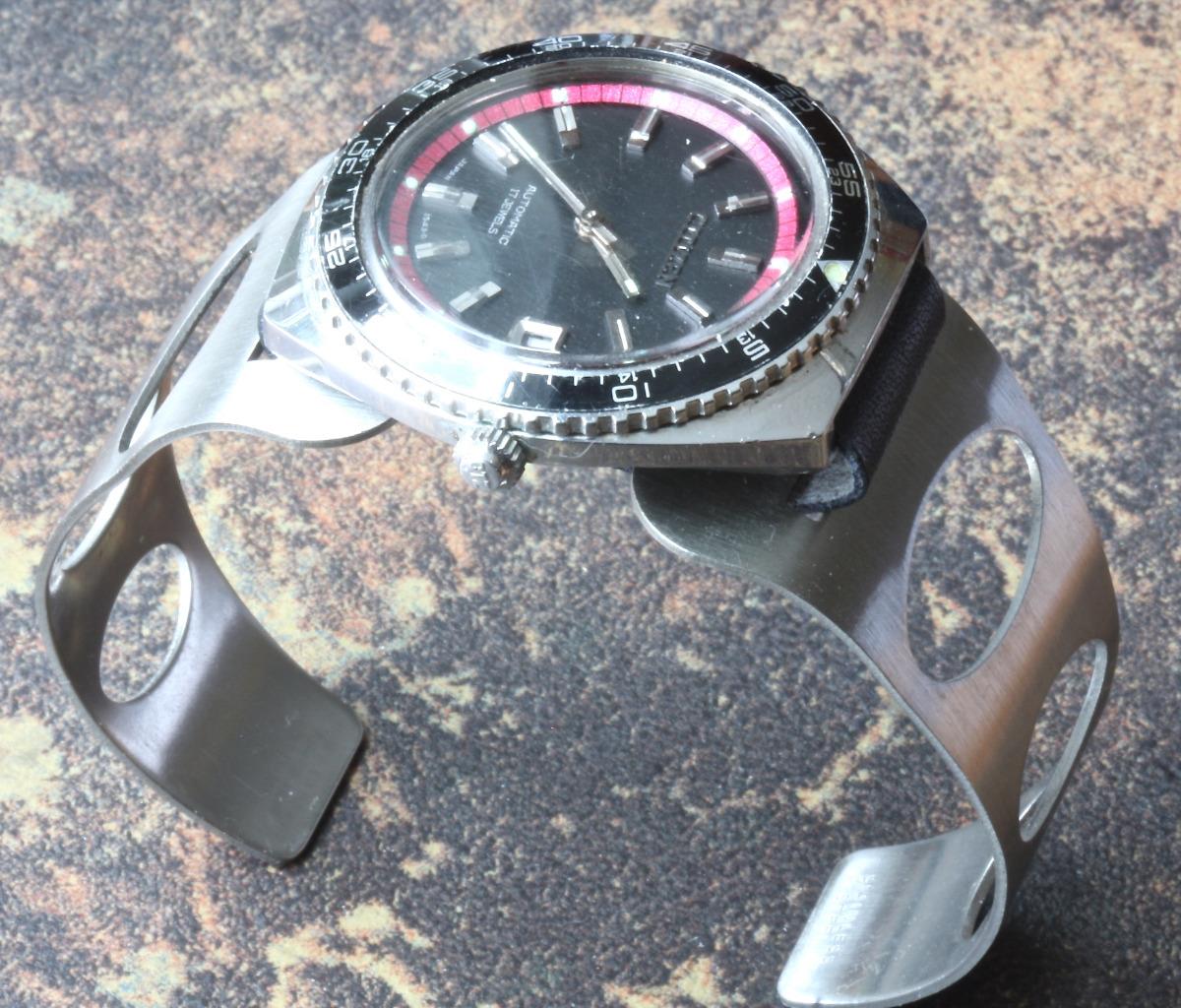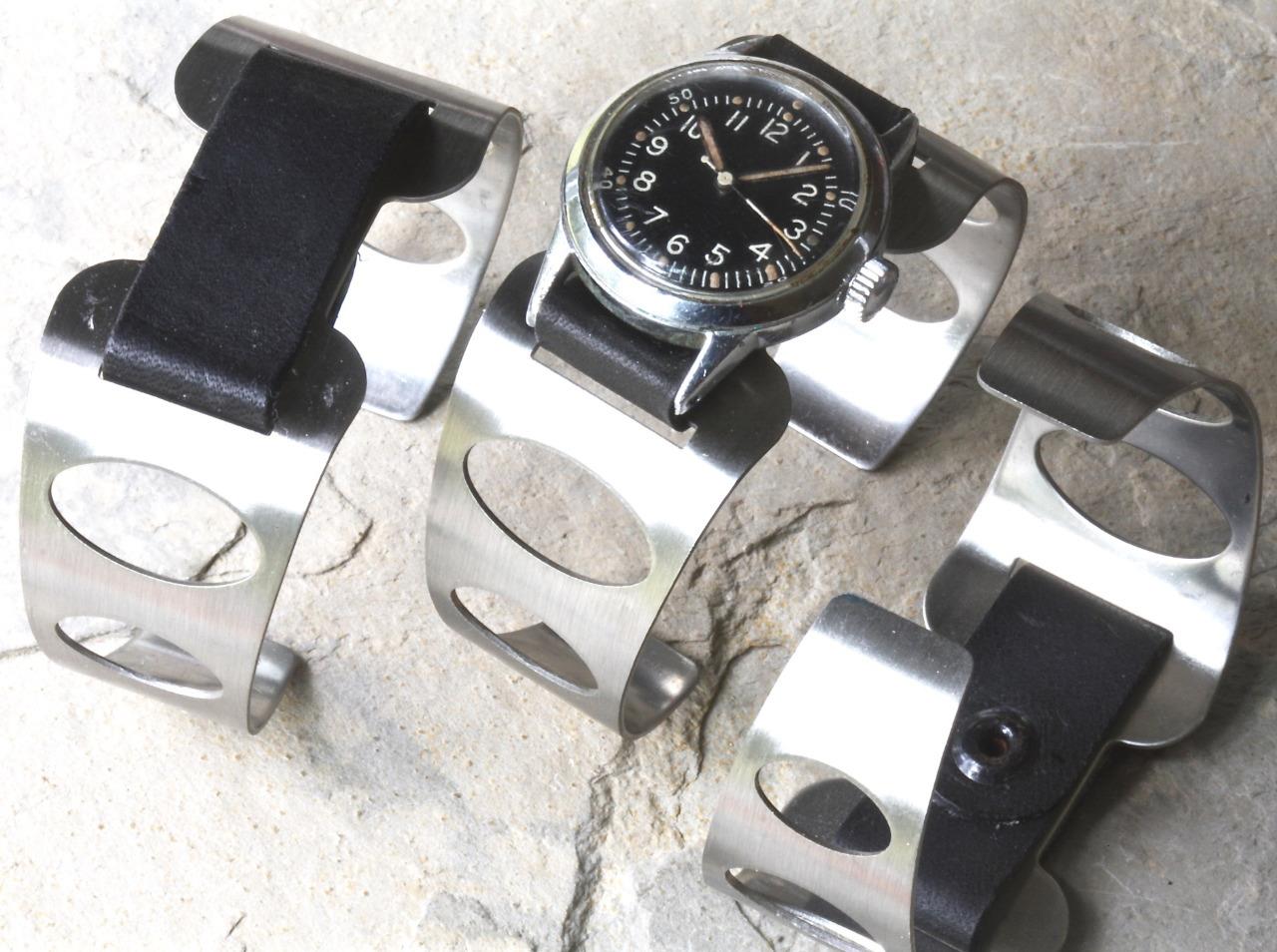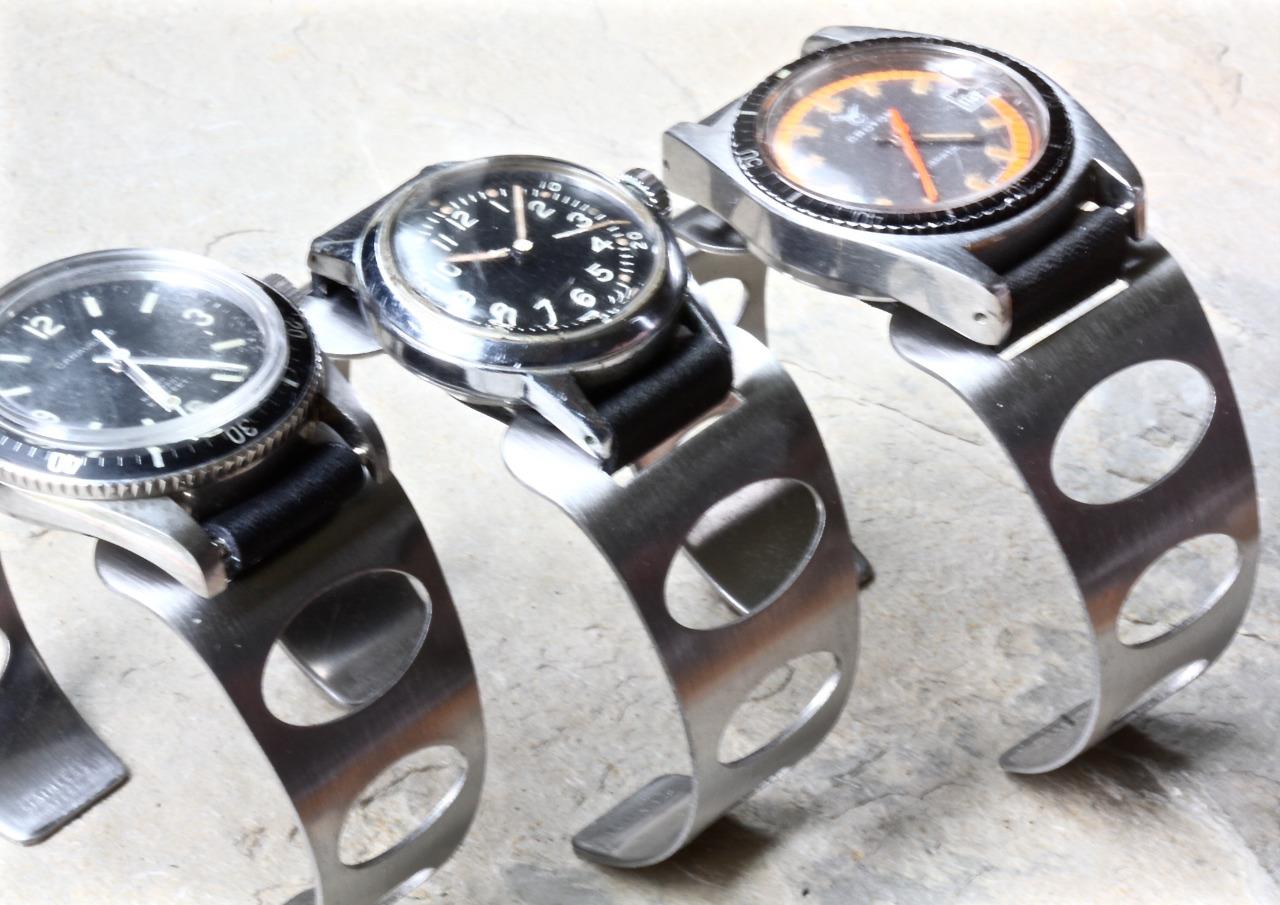 The leather strap that slips through is 17mm wide, so it fits 16mm watches as shown, or will work with any larger lug watches. The top metal portion of the band where the watch sits is 31mm at its widest point flaring down gradually underneath to 17mm wide at the back of your wrist. Stainless steel. New Old Stock item from the 1960s/70s. The band will fit wrists up to about 7 inches long (14.7cm). You size cuff bands like this by gently clamping them down on your wrist. You simply put it on over your wrist and lightly bend in or out the cuff pieces to adjust the fit. The leather strap has two snap-closure length settings to work with different size diameter watch heads. Band weighs 24g.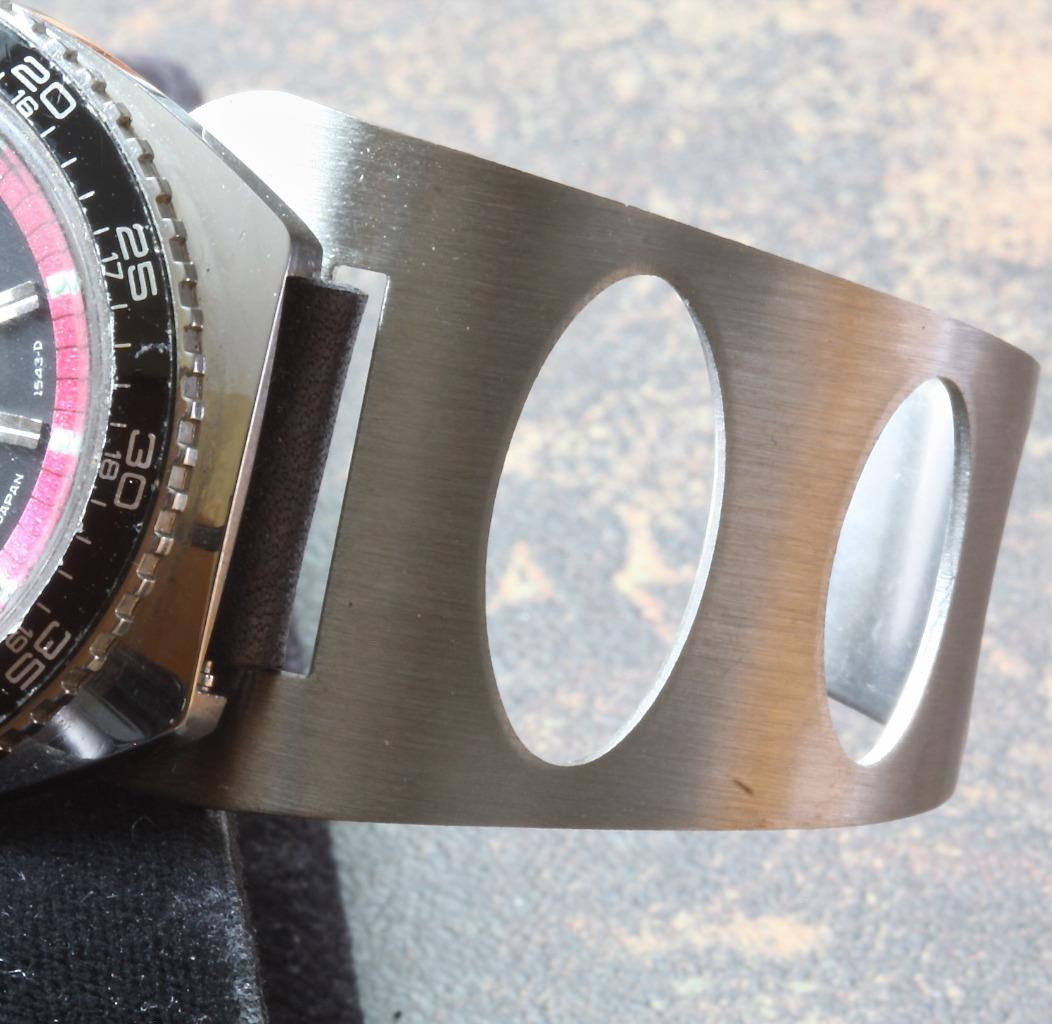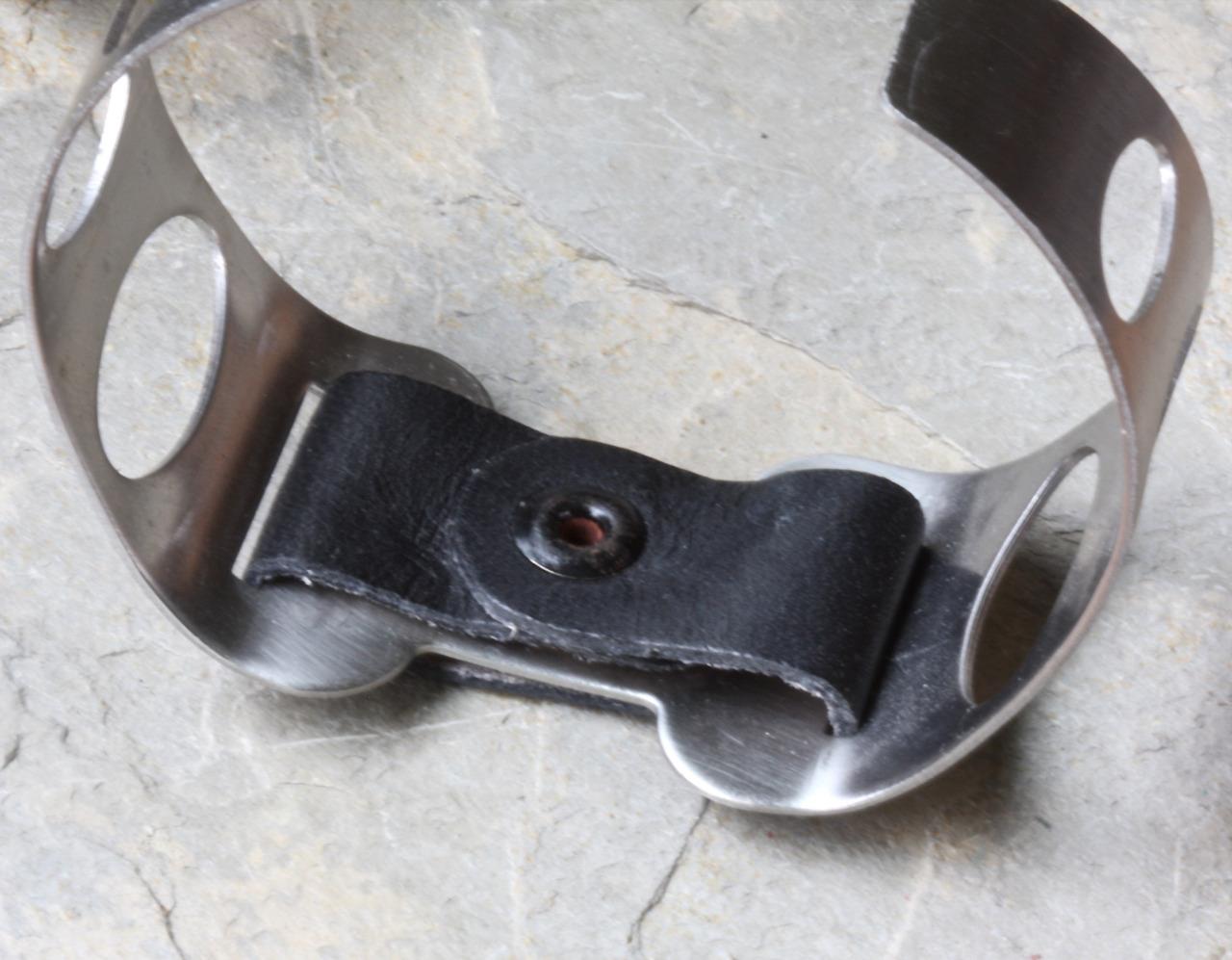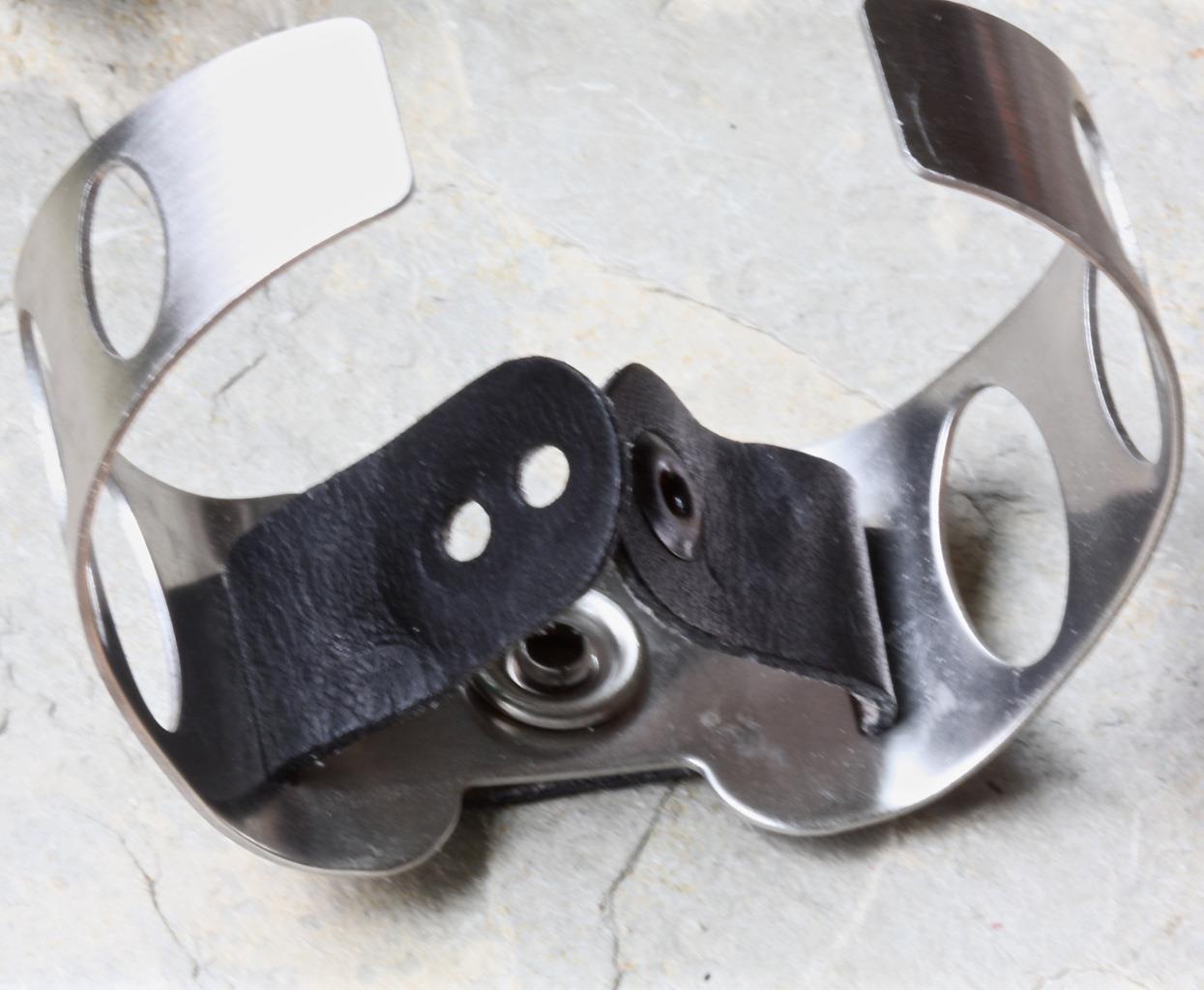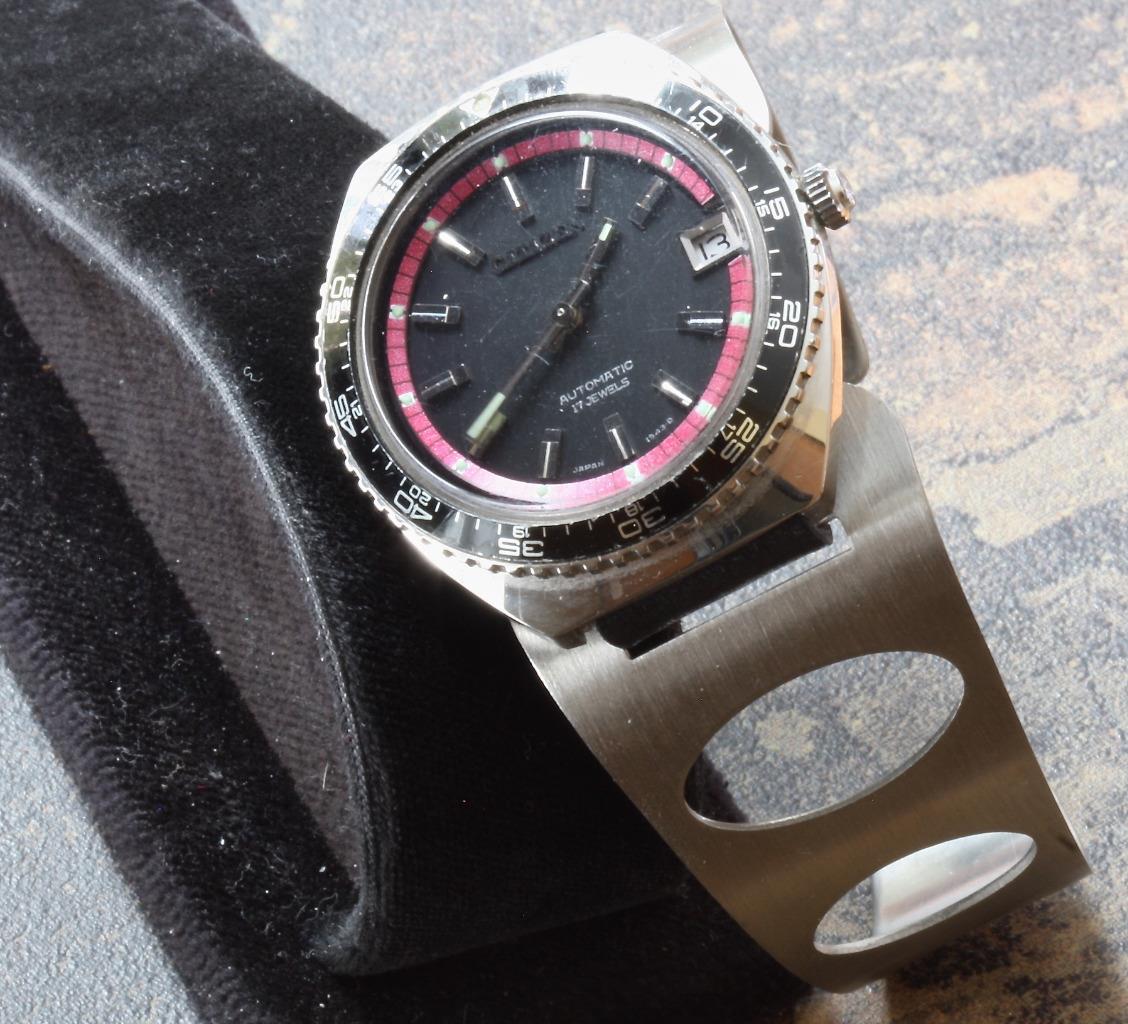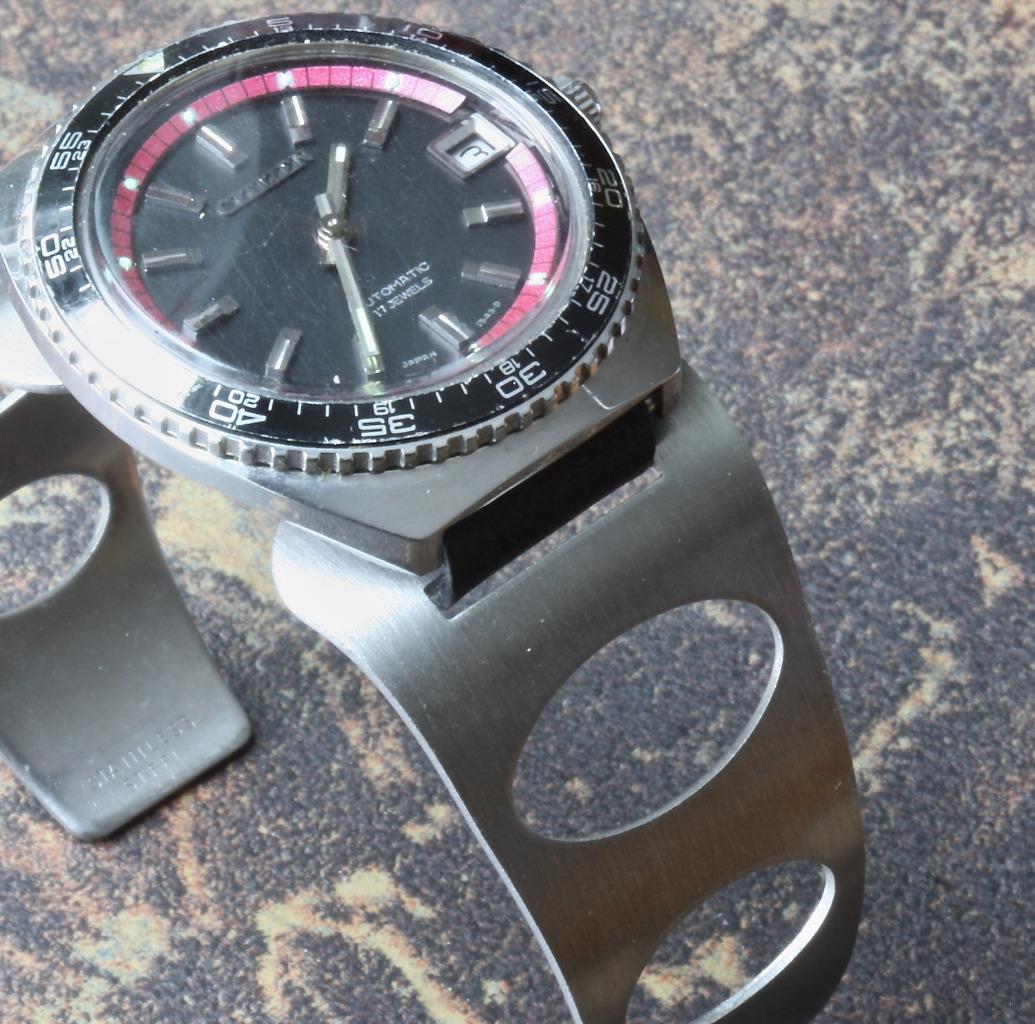 Price $99.99.
SHIPPING: U.S. buyers pay $6.99 shipping. International buyers pay $19.99 for First Class delivery or $49.99 for faster Priority International shipping.
PAYPAL or EMAIL: billmahoney@aol.com
WEBSITE: Squinky.com
I have many references here.
Thanks - Bill Mahoney (Squinky)
Squinky.com
Please browse the Cuff Bands section at Squinky.com to see more of these type of metal cuff style vintage watch bracelets, plus WW2 military cuff bands, 1970s cuff bands and leather cuff bands.