Hello, Nice watch the Kontiki. I've actually sold a watch from my collection and am looking around for
something nice. Although this watch is a bit out of my price range as i was hoping to spend no more than
700$ i could spend a 850$ max, including shipping and insurance to Israel.- keep me in mind.
Maybe you have something else for sale more suitable for my budget?
Thanks,
Yoni
Eterna Kontiki 20
: Hello CT, here for sale I have a beautiful Eterna Kontiki 20, ref
: 130T
: Maker: Eterna
: Model: Kontiki 20, ref 130T
: Functions: Date
: Case Material: Stainless steel
: Case Width: 34.5mm
: Case Thickness: 11.5mm
: Crystal: Plexiglass
: Lume: Yes, tritium
: Lug Width: 18mm
: Box/Papers: Original box
: Back in 1968, this watch left the manufacturer and today, it
: hasn't looked better!
: This common reference 130T from Eterna is the true value
: proposition. Although the reference is common, the configuration
: is not. The black, glossy dial with silver lettering is in
: inmaculate condition, having all the tritium plots present and
: glowing under UV light. The date is really interesting, having a
: black background that meshes perfectly with the dial, and silver
: font. The case is, as well, in really good condition; maybe
: polished before, but not overdone. For me, this watch is really
: brighten up by the big and bulky screw down crown.
: The movement has been overhauled earlier this year, in June, so
: it's working as a charm. If this wasn't enough, it comes
: with the original Gay Frères bracelet, at full lenght, and the
: original box (that most likely was added to the bundle later).
: PRICE: WAS 1150€, NOW 900€ NET TO
: ME. Shipping inside the EU included,
: international at cost. Watch and I are located in Spain.
: Payment methods accepted: bank wire, PayPal (FF, G&S +4%).
: Pictures (additional at request):
: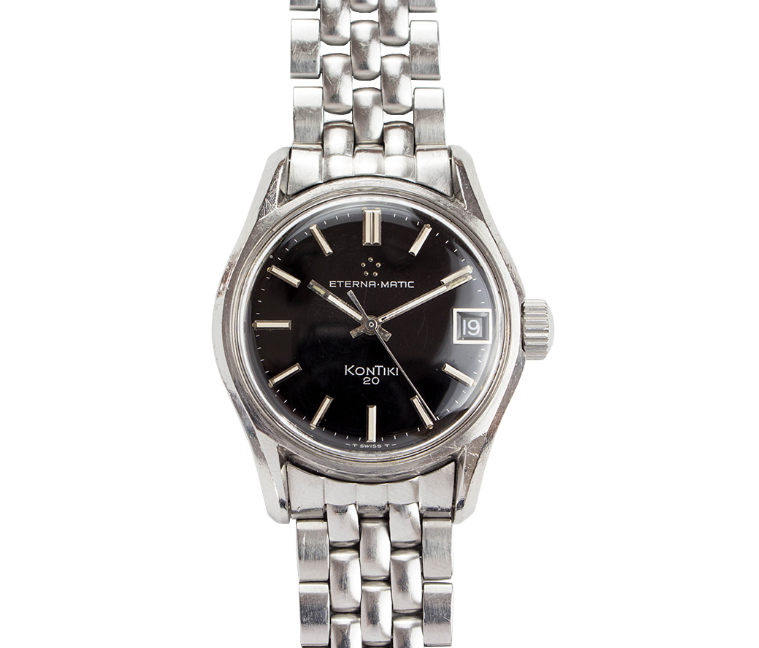 :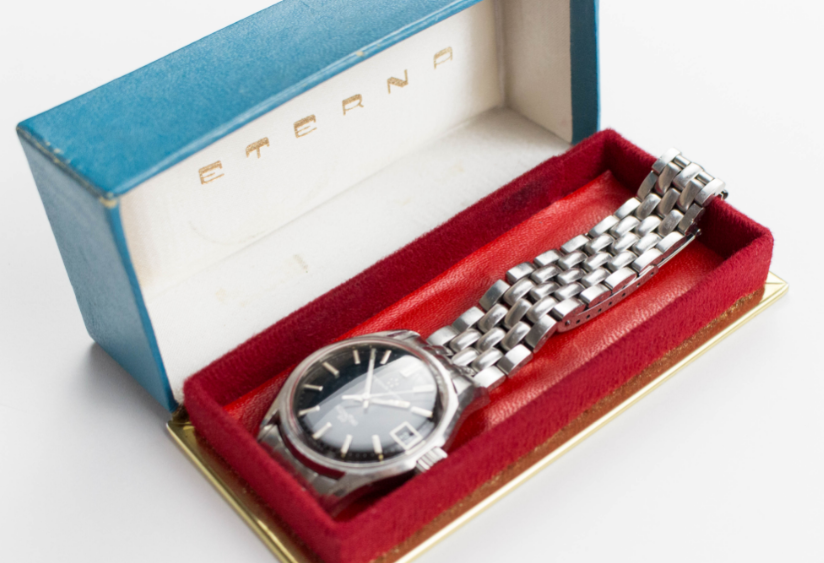 :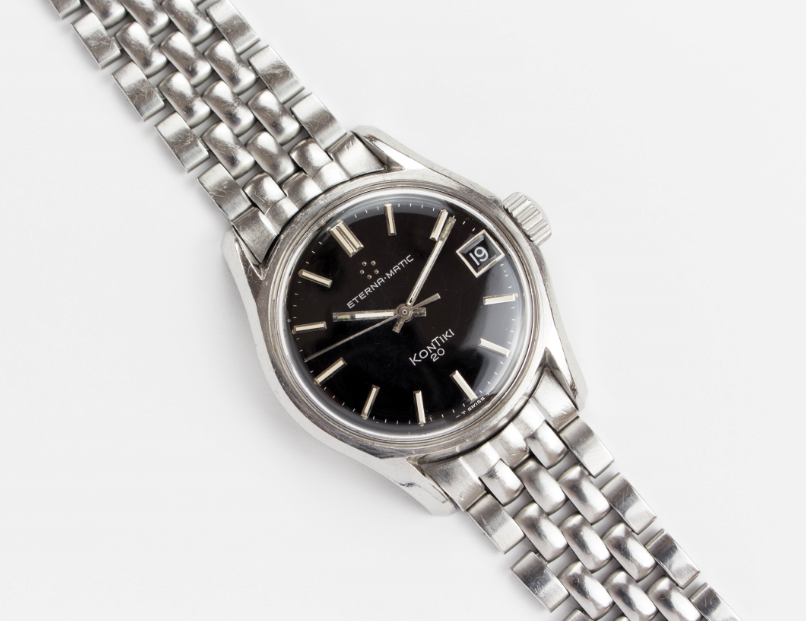 :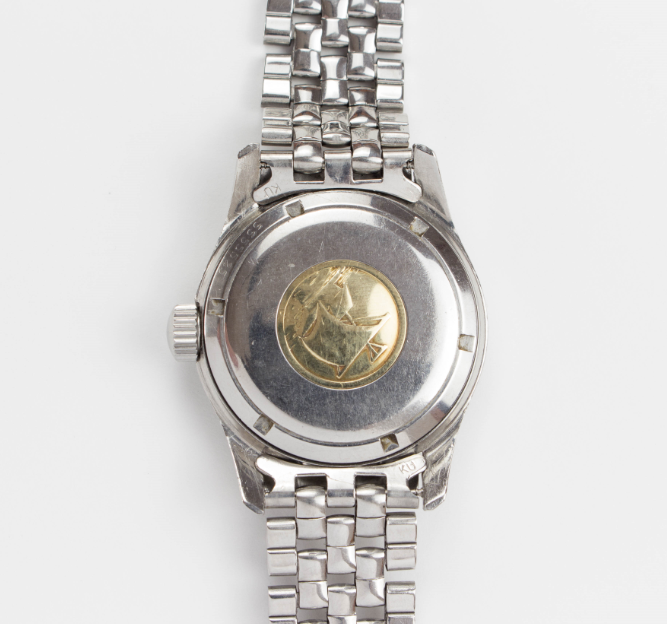 :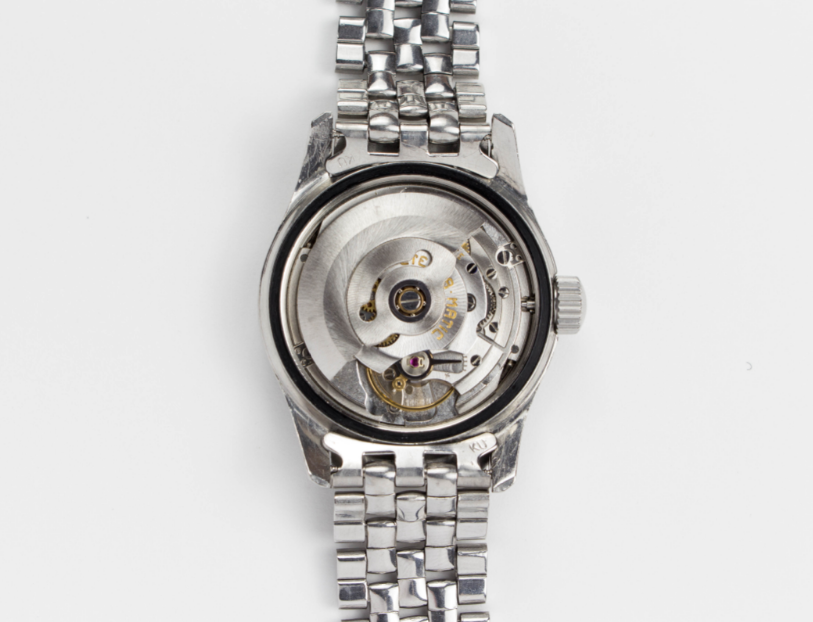 :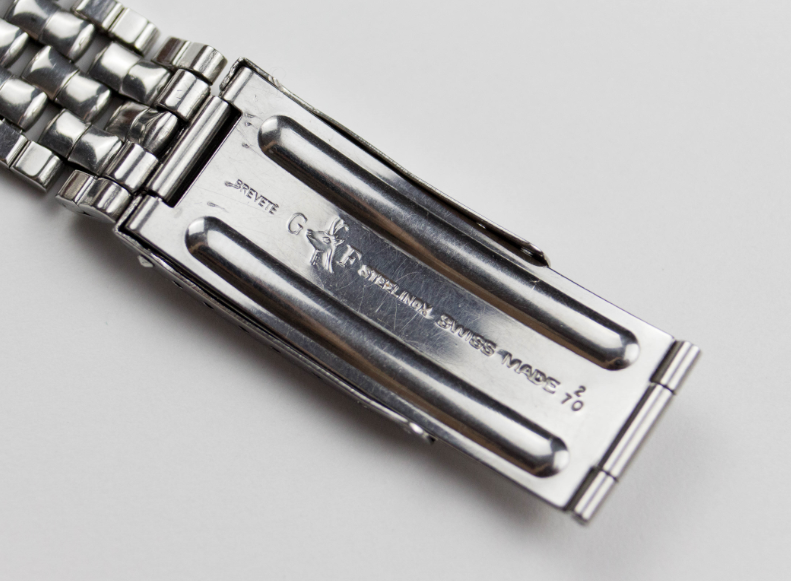 :