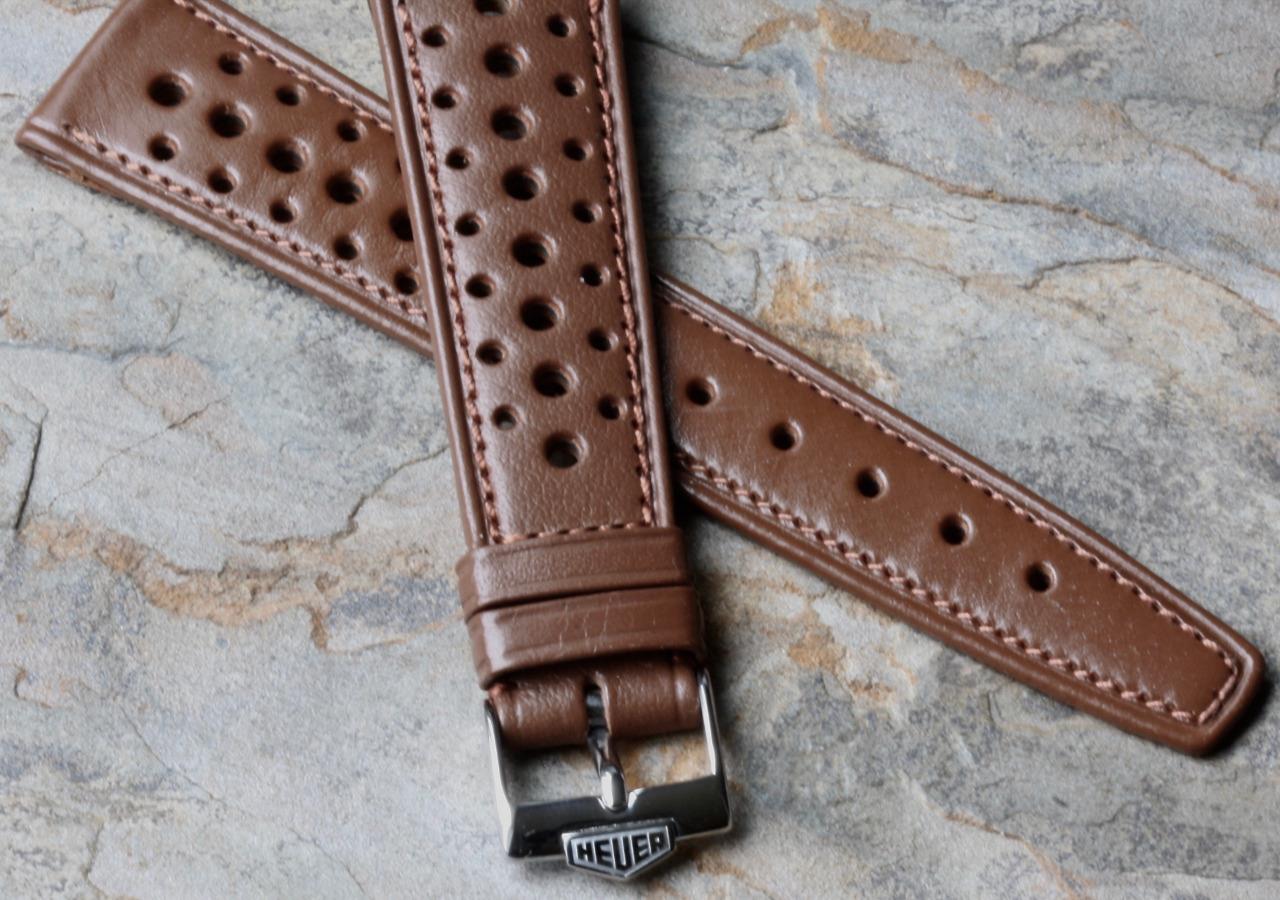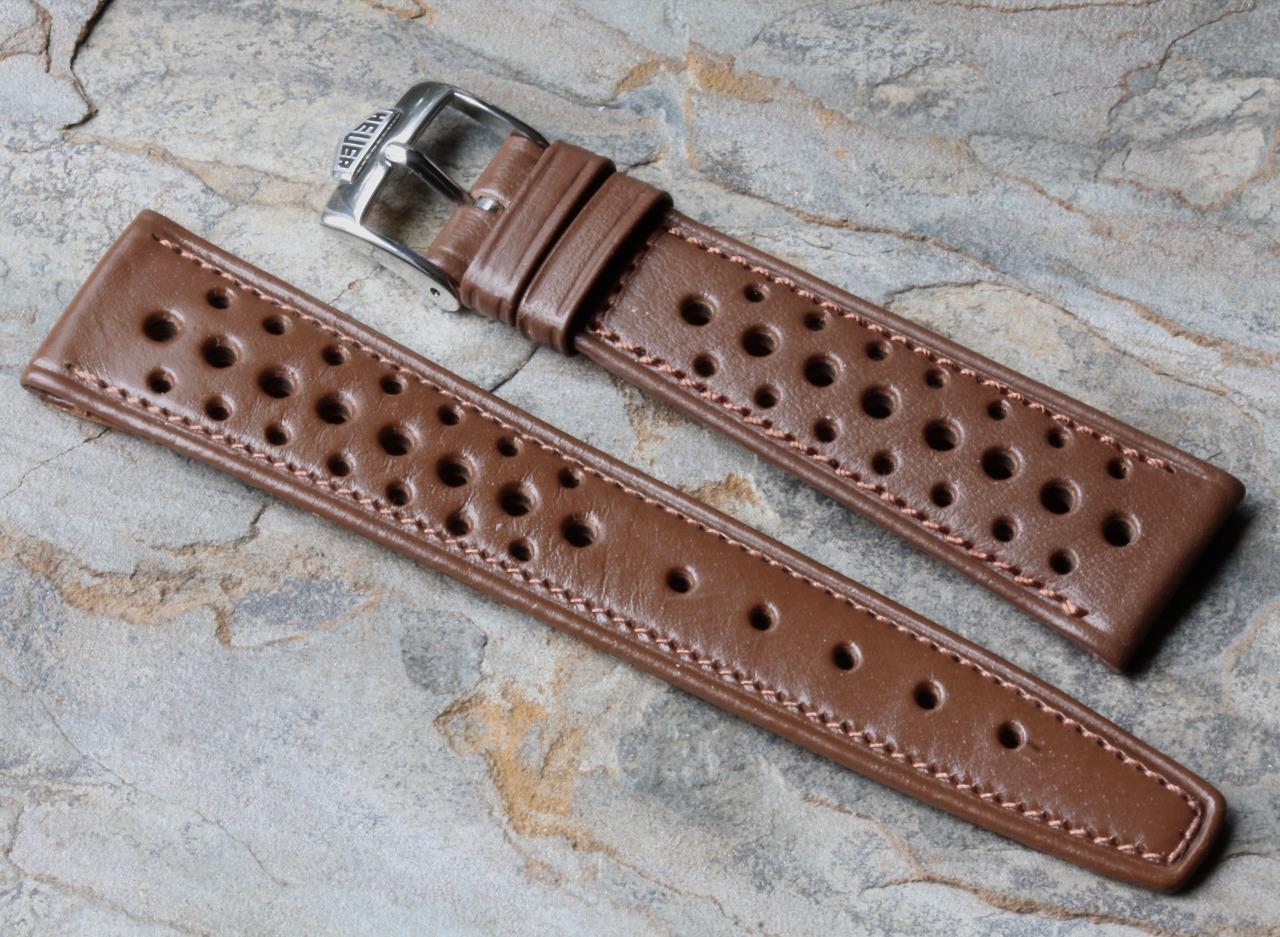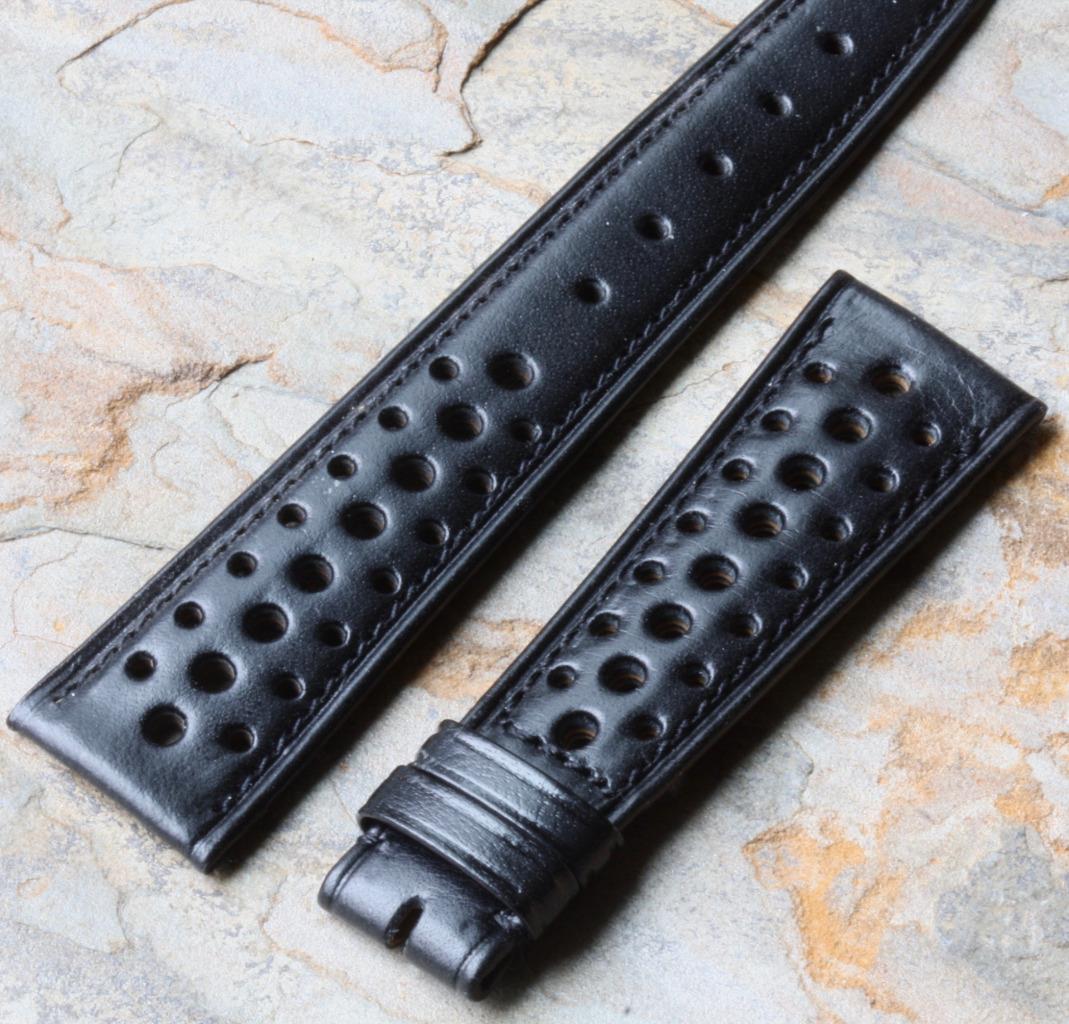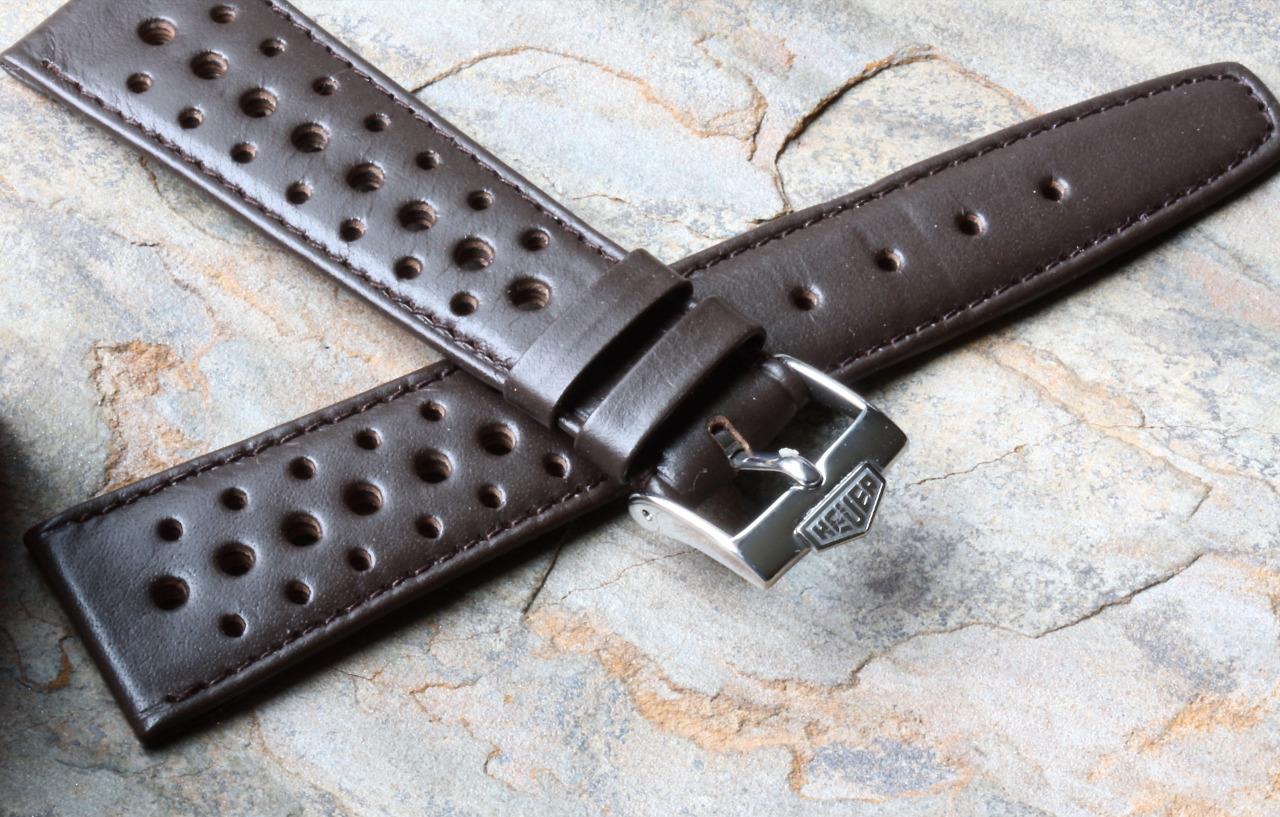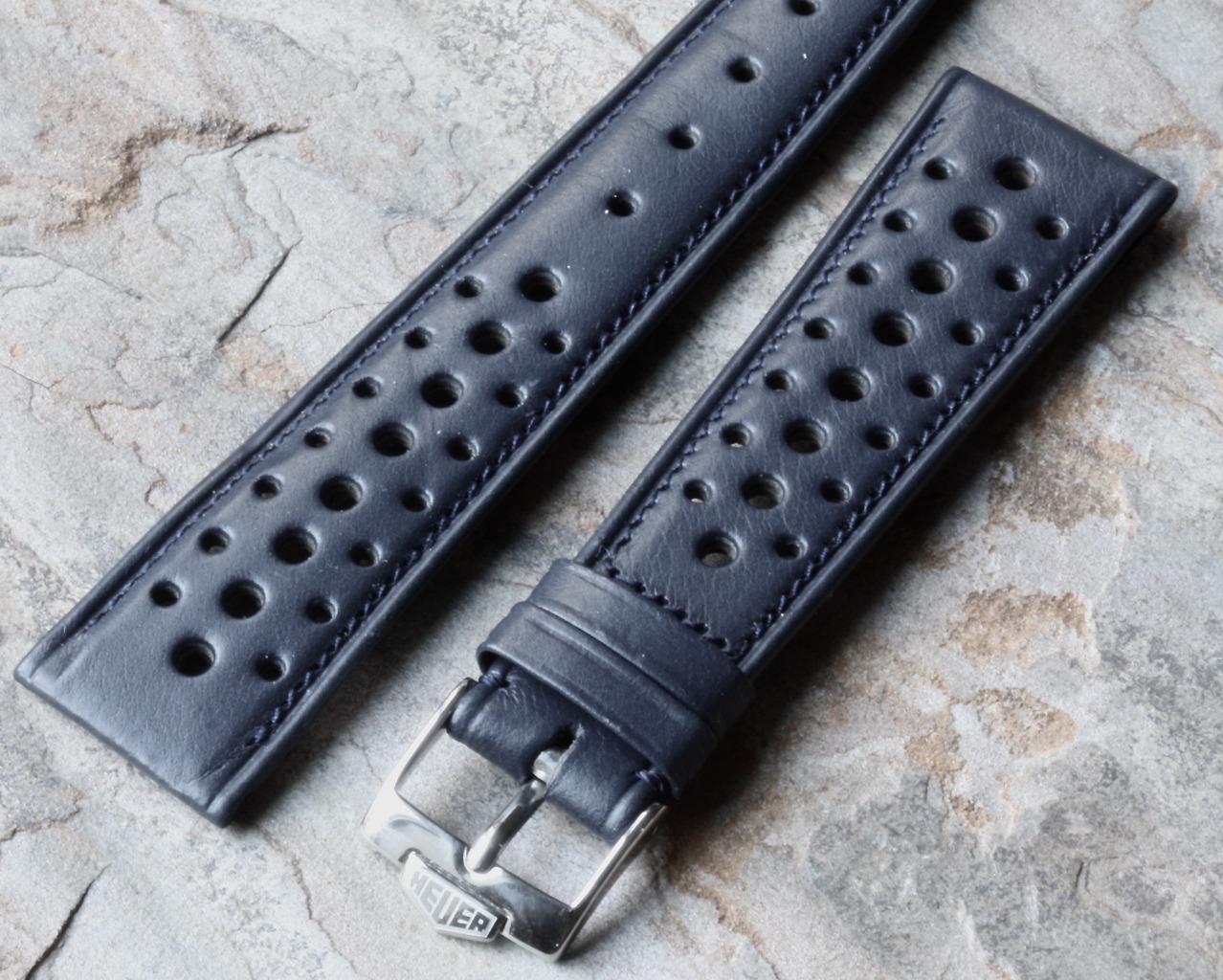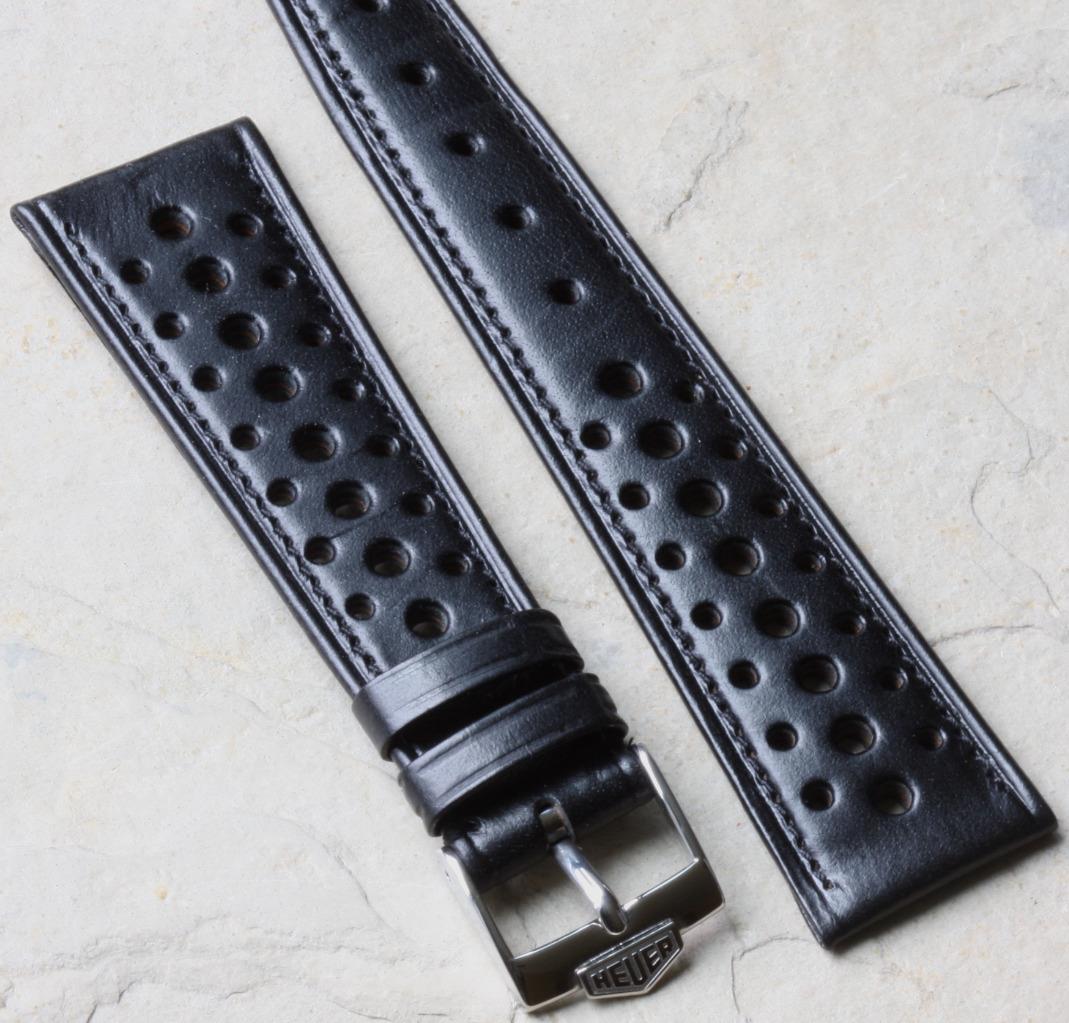 Great way to give your brand Heuer 02 model with 21mm lugs a vintage feel. Not many 21mm band options that compare. These original 1960s/70s old stock leather rally bands are in an exciting variety of colors and sizes. These straps are well known in the vintage Heuer collector community. They are identical to what Heuer originally supplied on some of its vintage chronographs. These were made in the same Swiss factory at the same time, just that the Heuers were left unsigned and these were stamped Rodania. They are available in 21mm in Classic Black, TexturedOxblood, Chocolate Brown, Slate Blue, Golden Tan or Racing Green. With or without a Heuer buckle.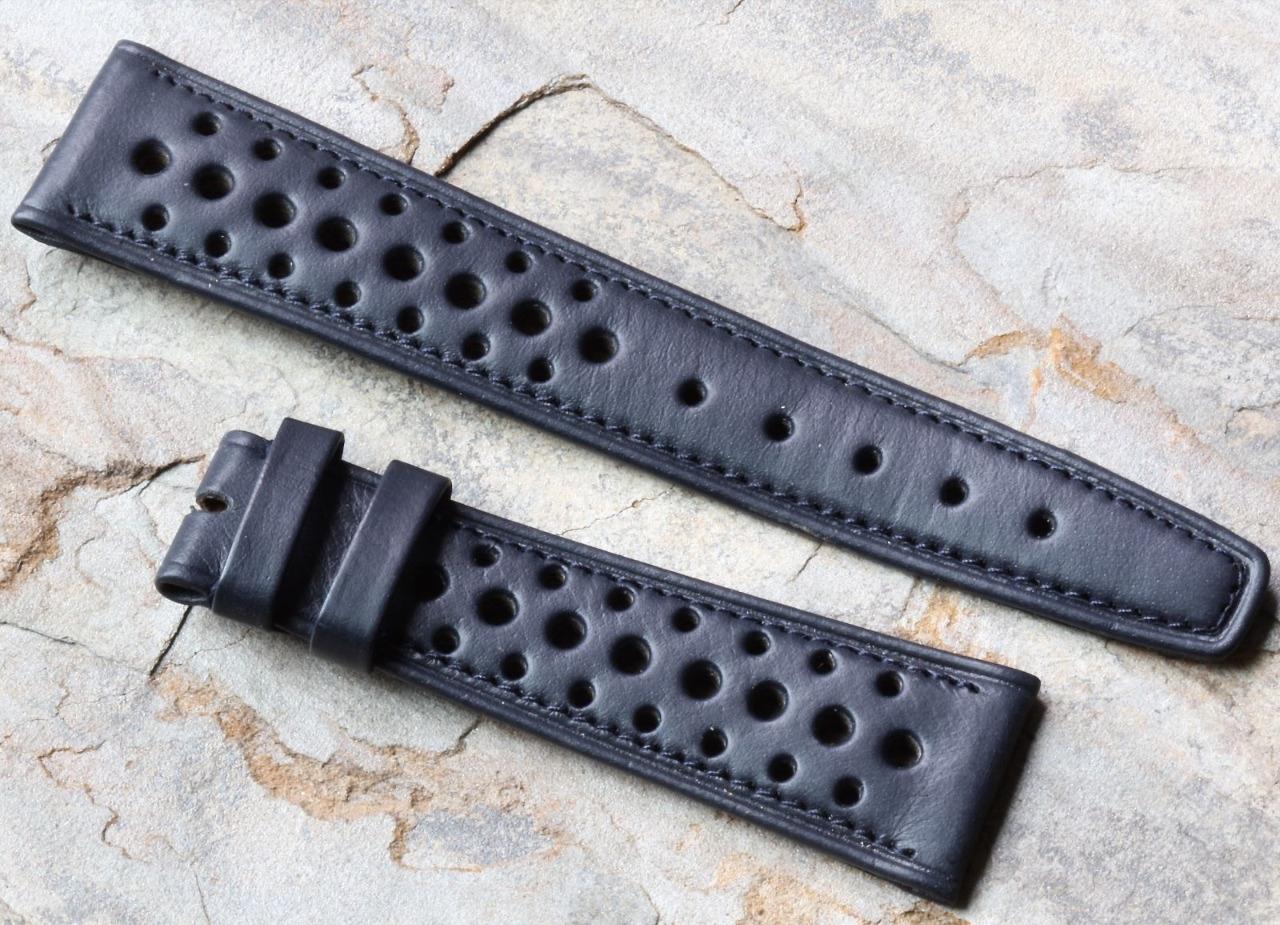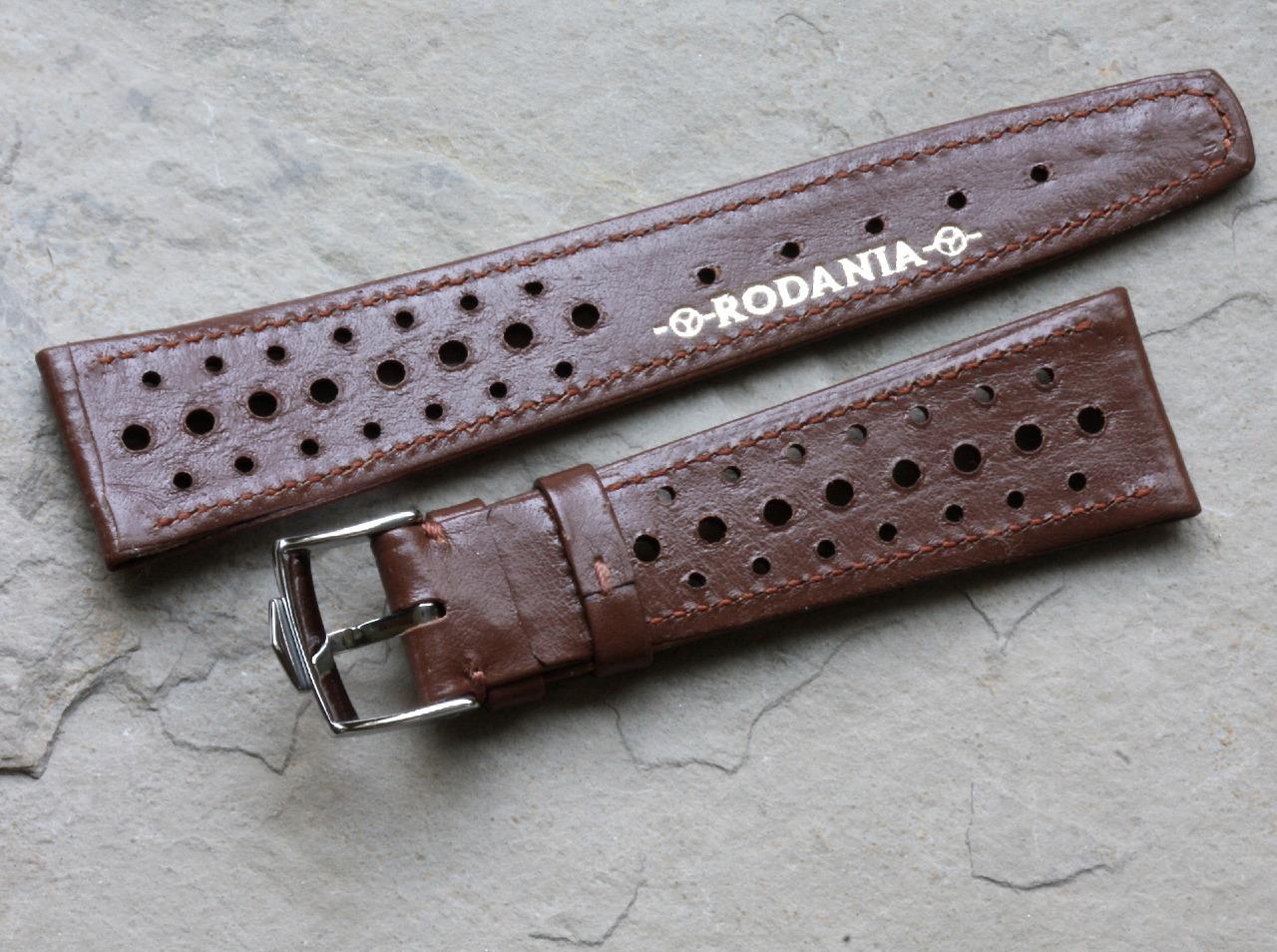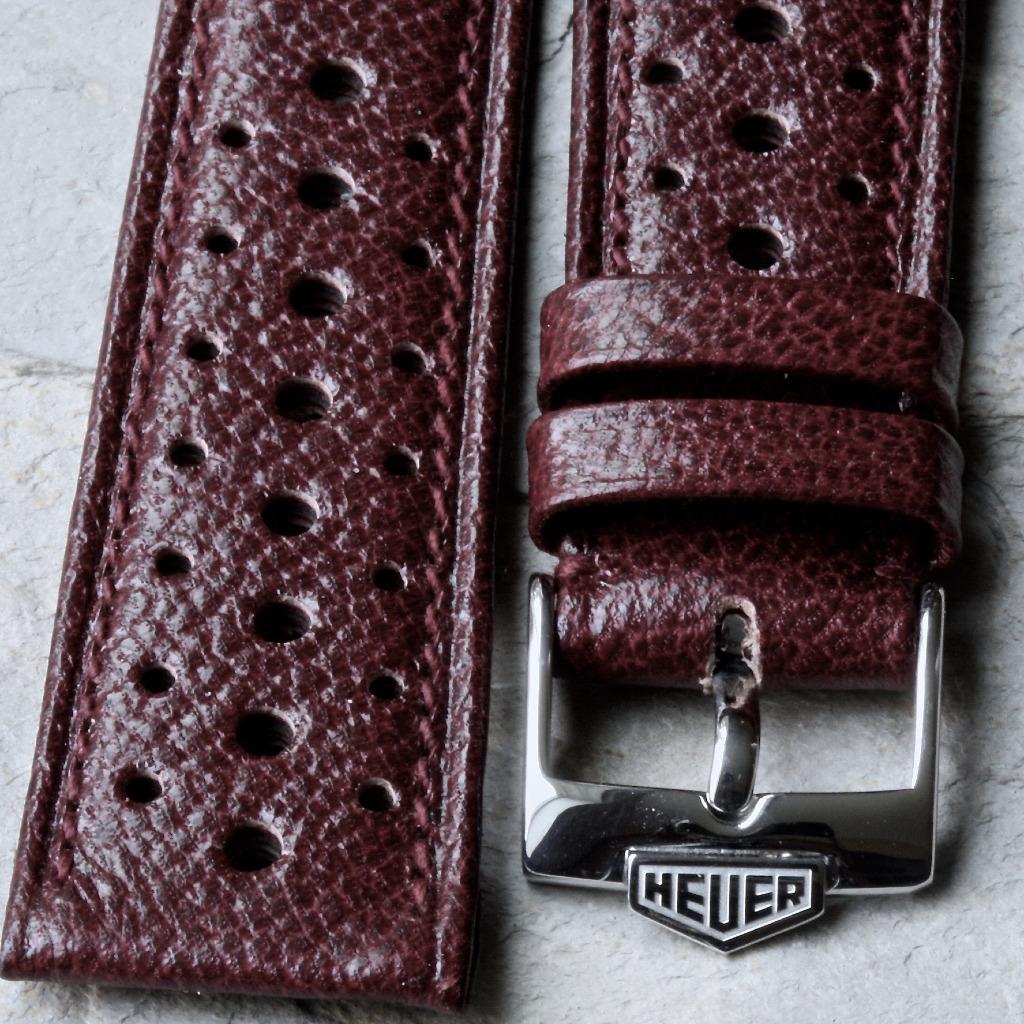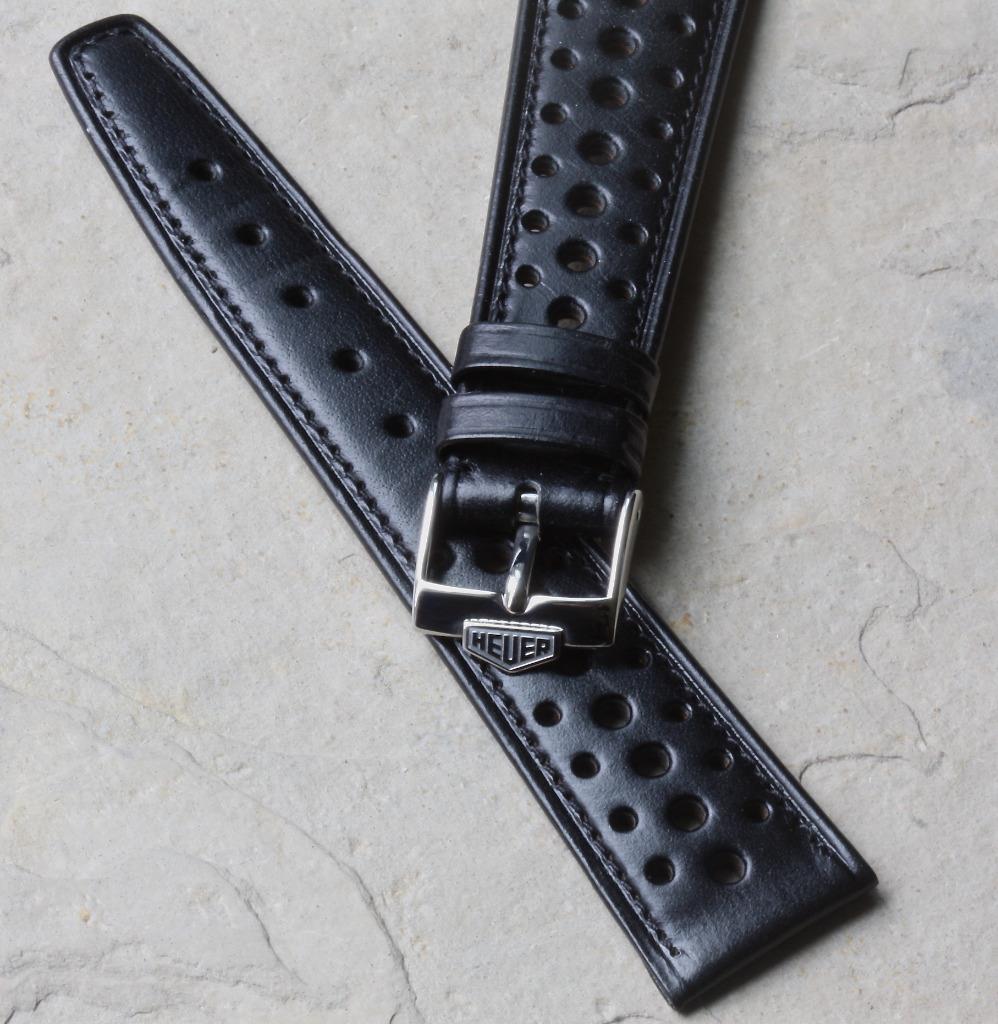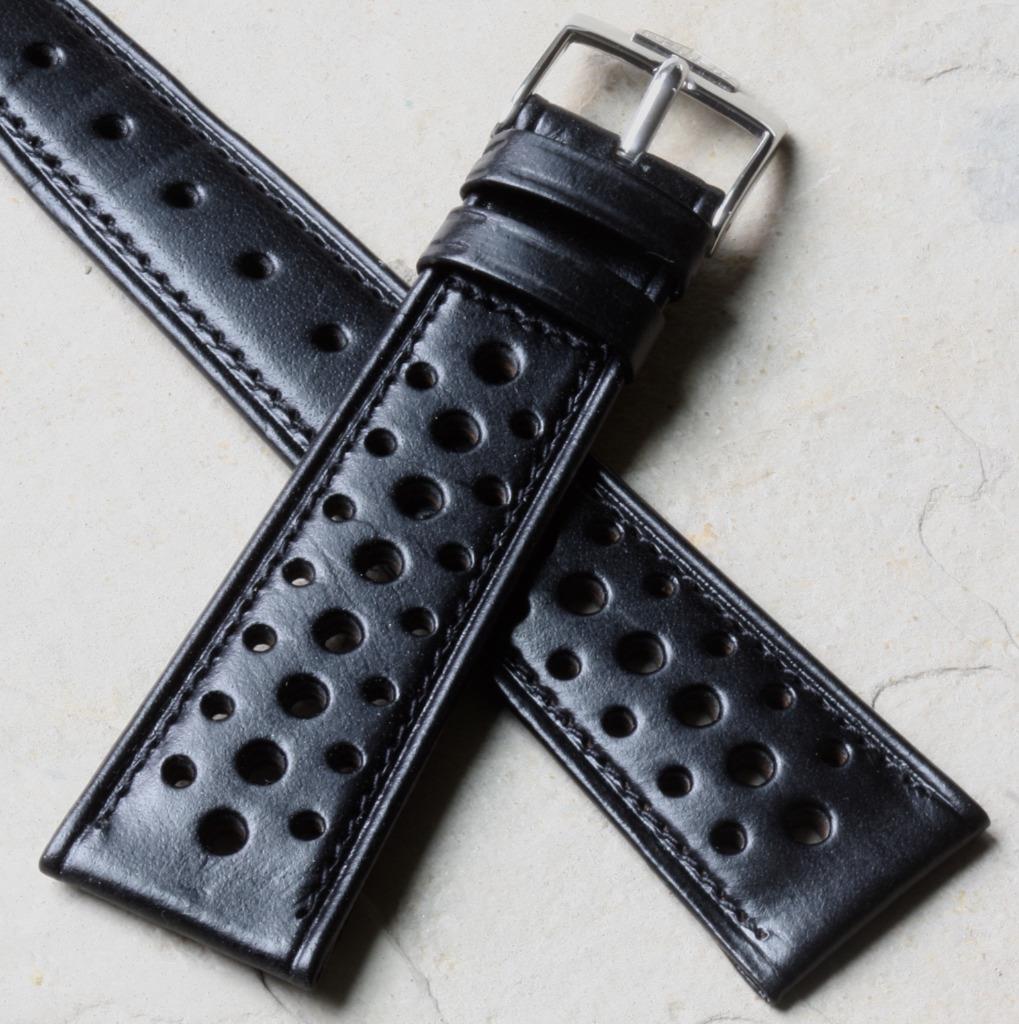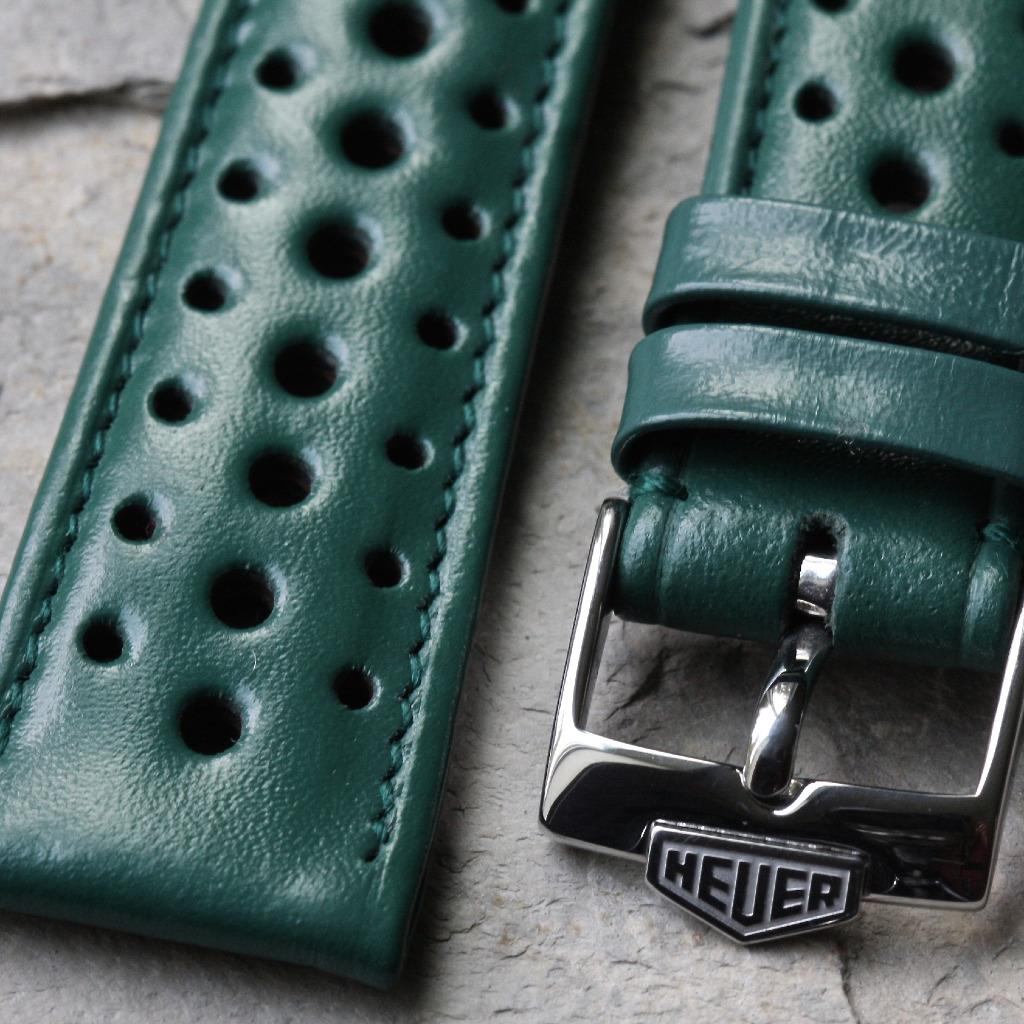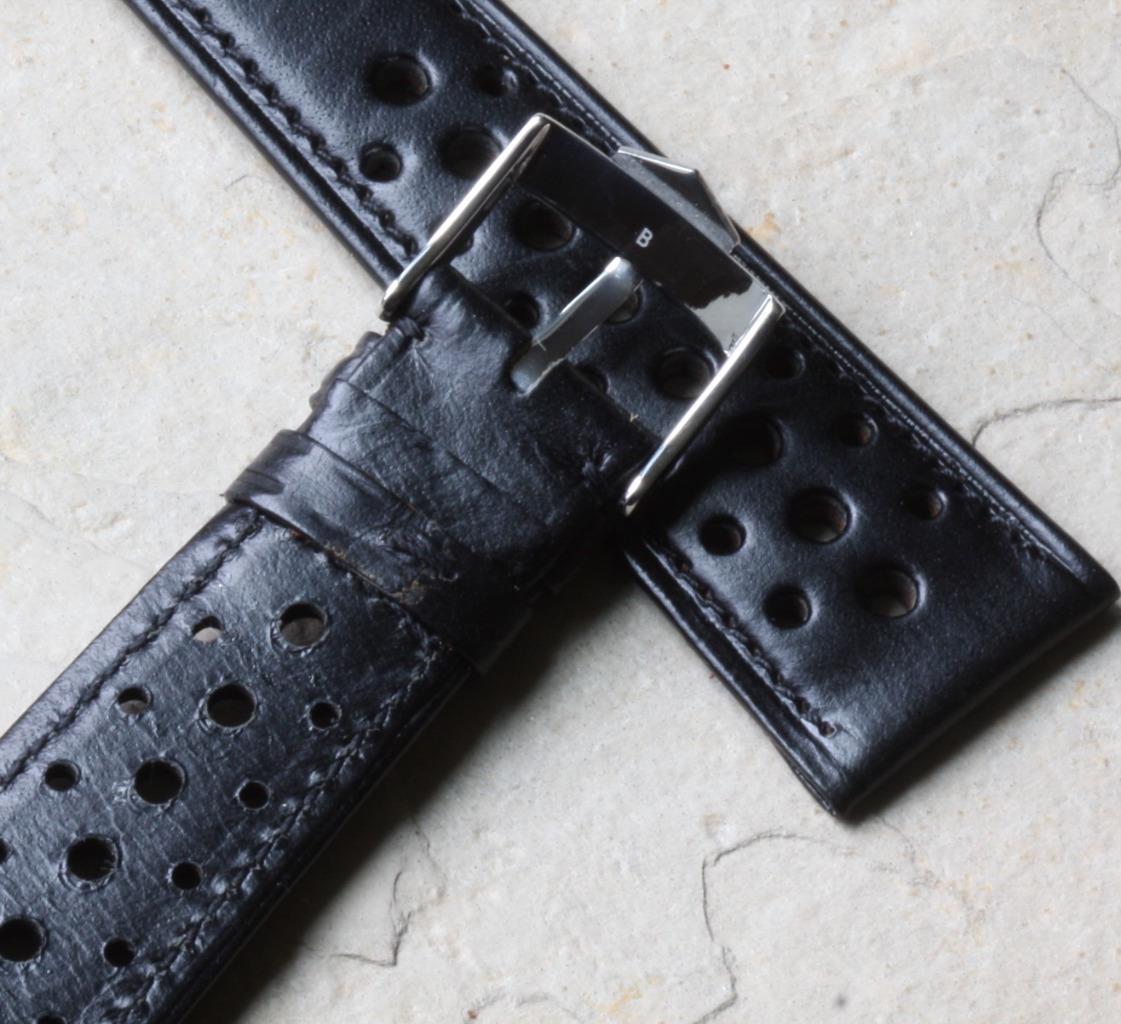 There are many more pictures of these bands in the Heuer section at Squinky.com as well as comments from satisfied customers. These straps are fully stitched with matching color stitching. Standard length straps of 7 1/4 inches long (18.7cm). Metric measurements are 113/75mm. The thickness goes from 3mm at the tail to 3.7mm where the band meets the watch. Very limited availability on some sizes and colors.
Offered here for $225 without a buckle or in a combination deal fitted with a steel Heuer reissue buckle for $395. Add $6.99 for U.S. shipping. International delivery for $59.99 via Priority or $85 for faster EMS to arrive in 4-5 days.
Thanks - Bill Mahoney (Squinky)
Squinky.com