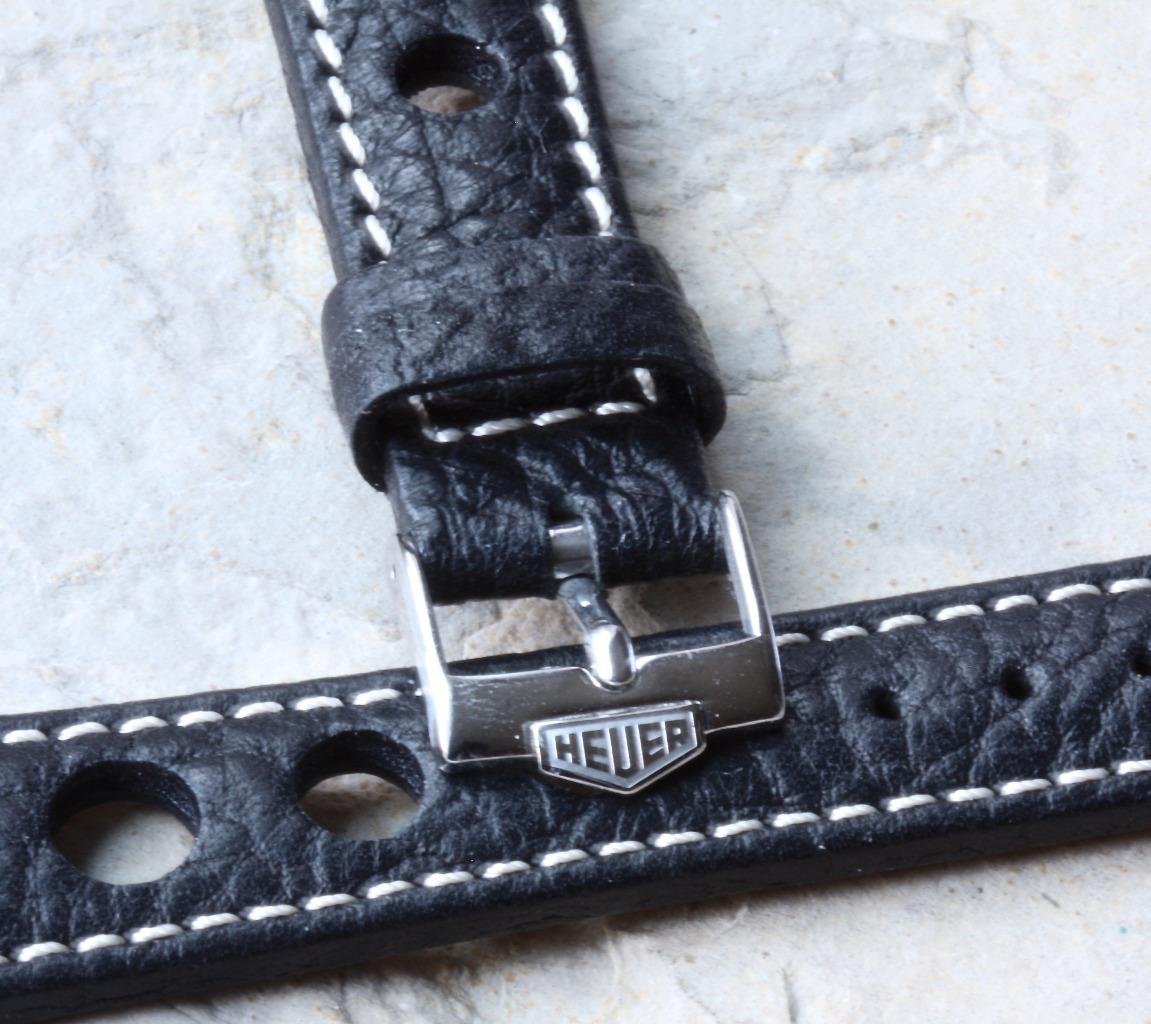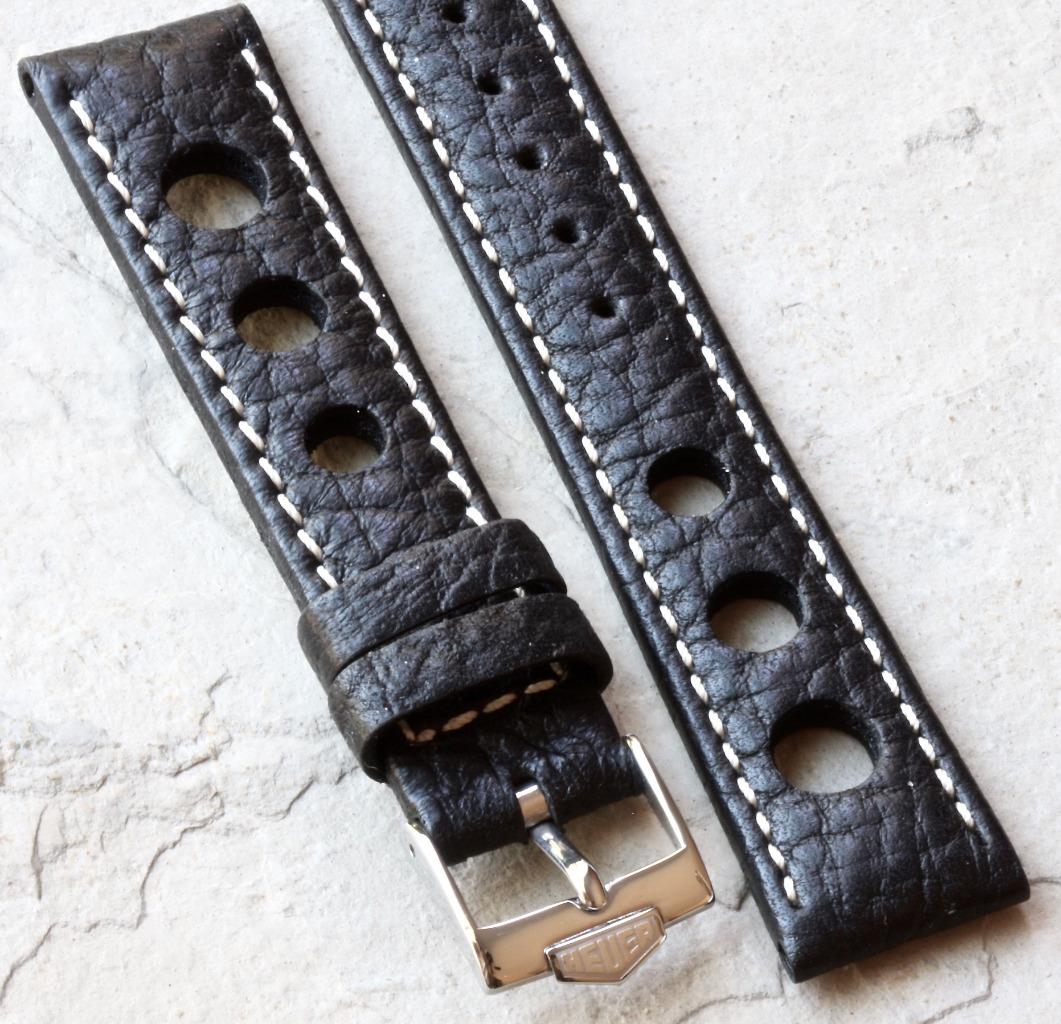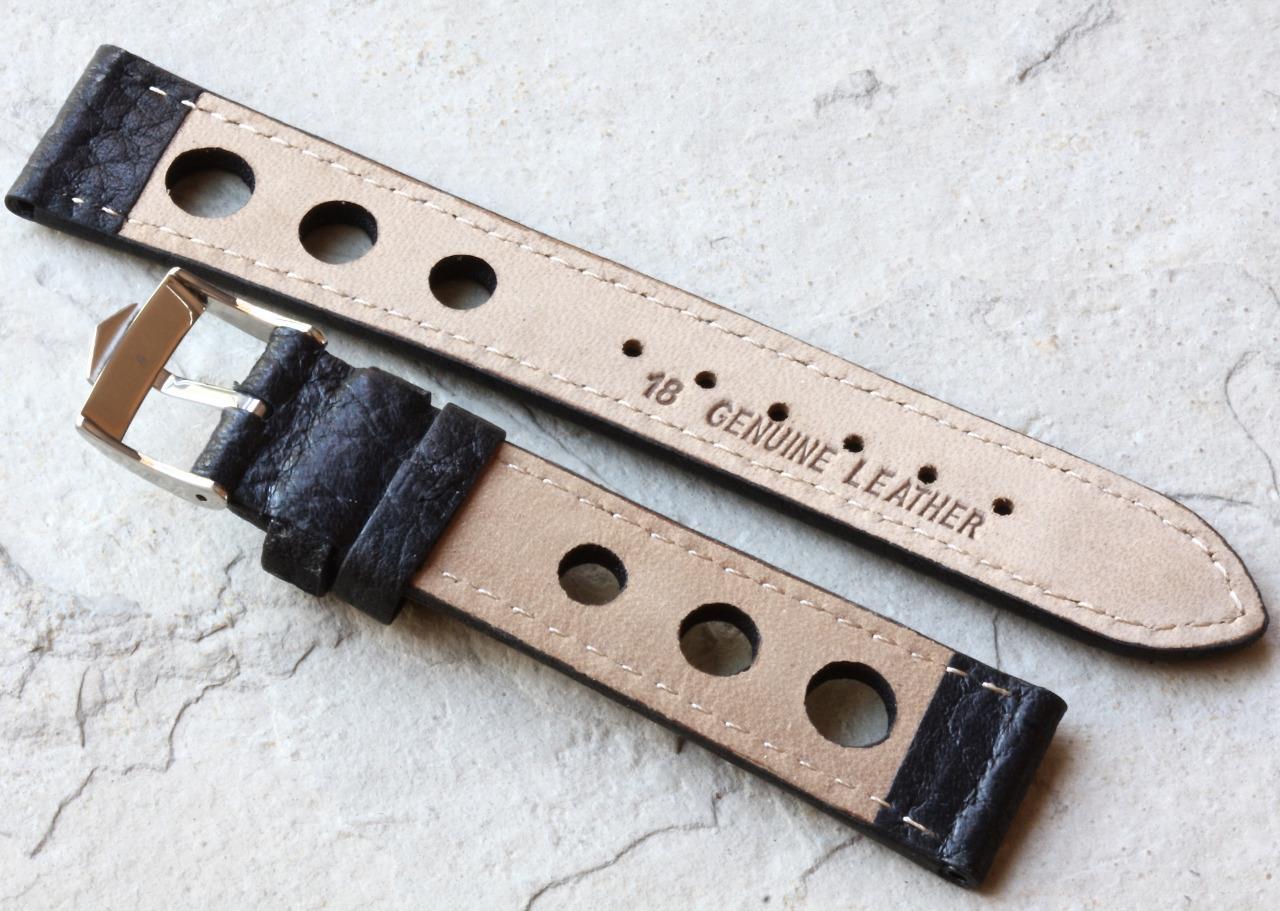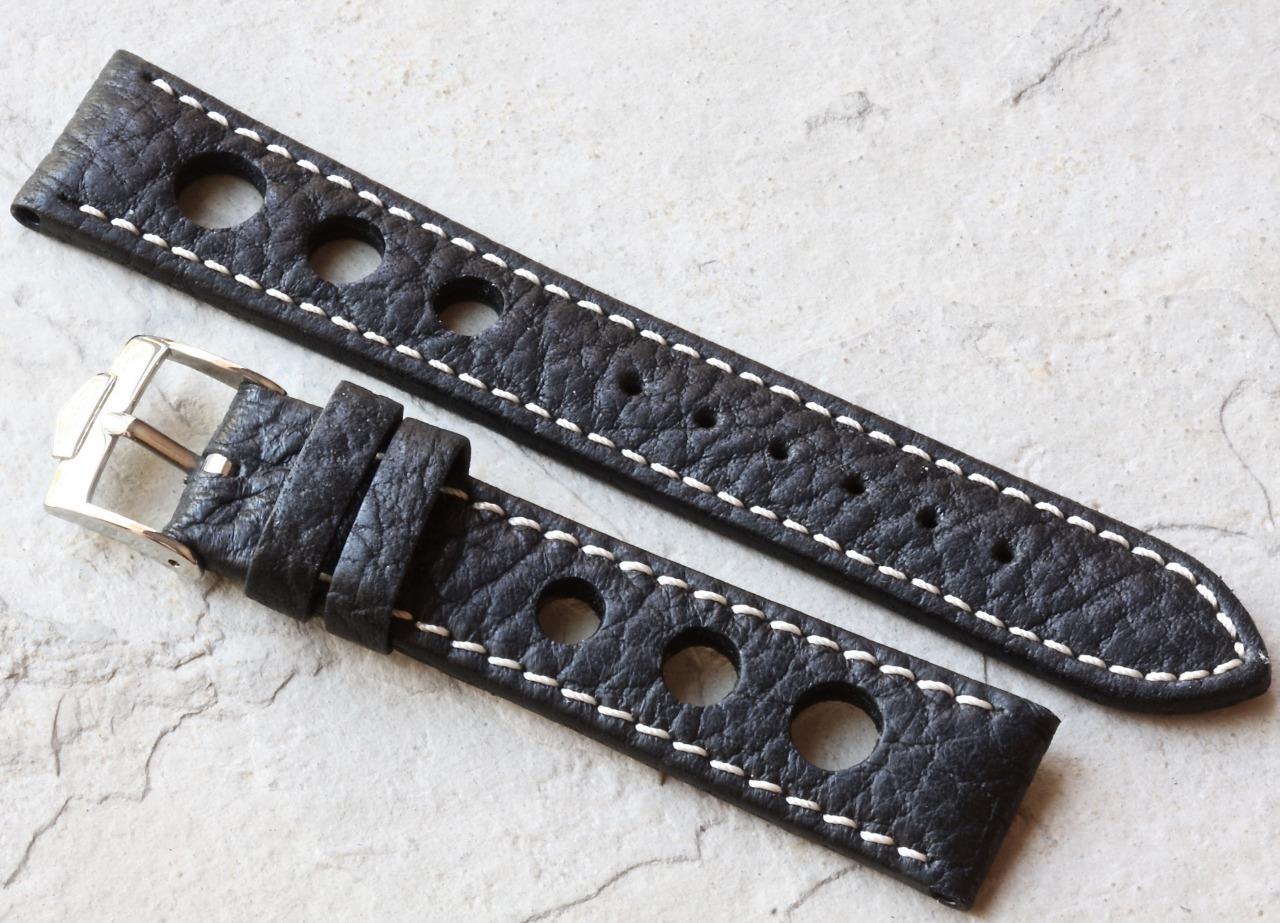 Great bargain combination band & buckle offer price. Popular style for Heuer chronograph owners, either the vintage models or a newer watch that you want to give a vintage look to. Perfect thickness textured contrasting stitching racing watch strap for your 18mm lugs vintage Heuer Carrera chronograph or pre-Carrera vintage chronograph model. Has a steel Heuer signed buckle. Band is newly made in Genuine Leather with 18mm wide ends. Fully stitched for durability. The Heuer buckle is from the last 25 years, authenticated with the B stamp on back. Standard length strap measures 7 1/2 inches (18.8cm) placed end to end, not including the buckle. Metric measurements of the two pieces are 115/73mm. Strong band thickness of 4.6mm thick where it meets the watch and 3.0mm thick at the tail end. Perfect to carry a larger chronograph. The buckle end width is 16mm.
Price: $250 shipped in the USA
International shipping rates on request.
Bands bought at the same time can be bundled with just one shipping fee, so please scan the selection of rally bands, NSA bracelets and Tropic straps at Squinky.com to see if you need anything else today. NEED WATCH REPAIR PARTS? Squinky now has more than 2,000 watch repair parts in stock.
Email me at billmahoney@aol.com with questions for more information.
Thanks - Bill Mahoney (aka Squinky)
Squinky.com