As clean an example of an Omega Thin Arrow 1953 as you will ever find. From my personal collection. Watch for sale is on the left (the one on the right has been sold). The inside cover and case spring are the original parts; most for sale today have reproduction inside parts. The case finish is just stunning, with edges that are very sharp, free of the big dings that most Omega '53s show. Case back is also pristine without opening marks common on these thick, unique Omega cases.
This is a Bienne Dial TA. Plenty of discussion the Military Watch Resource site and across the internet over the years on the Bienne dial Thin Arrow watches or ask if you're not familiar with this variant. None of the freckling in the dial that is so common on the radium TAs like the one on the right in photo I sold earlier here.
You can spend your money on a modern Omega watch made to look like this, or have the real thing that saw military service. Produced in a very limited number only in 1953 for the British forces.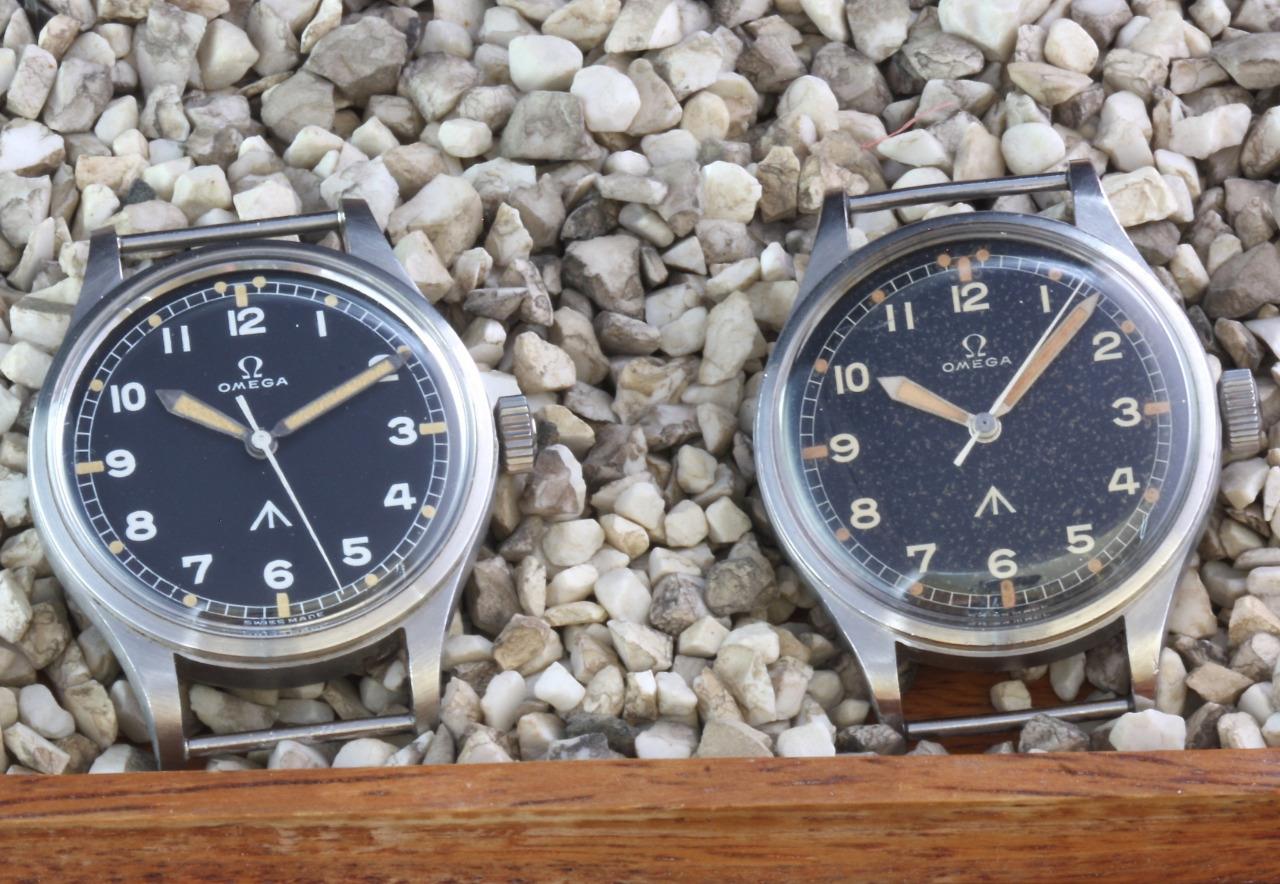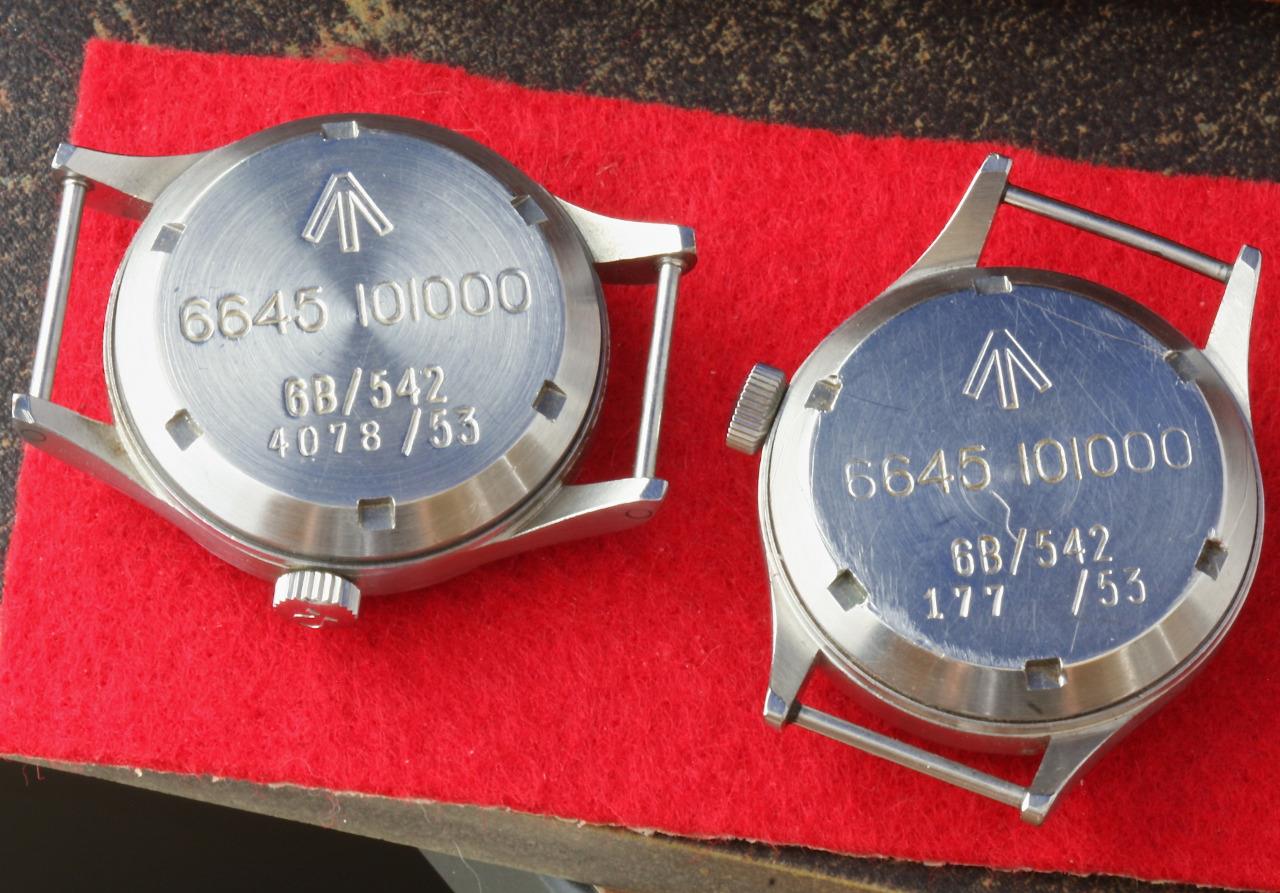 Watch: Omega Thin Arrow Bienne Dial
Military Issue Date: 1953
Origin: Swiss Made, Issued to British Forces
Issue Number: 4078
Dimensions: 37mm across, 40mm w/ crown, 48mm lug bottom to lug top, 14mm thick crystal top to case back
Movement: Omega 283
Case: Omega 2777-1
Strap: choice of any Aviator, leather open-ended or NATO strap from Squinky.com
Crown: comes with an Omega symbol crown installed and also the spare original unsigned crown
Condition notes: Has not been serviced but is running and keeping good time.
Payment: No PayPal. Bank wire transfer or U.S. check or money order.
Price: $8500
Many more pictures available on request. No trades. Shipping cost is buyer's responsibility. Service to be agreed mutually. I have been a trusted seller here for the past 15 years and there are 17,000 positive feedback references at Squinky.com
Three-day return option if we agree something was not as described.
Thanks for looking – Bill Mahoney (Squinky)
Squinky.com