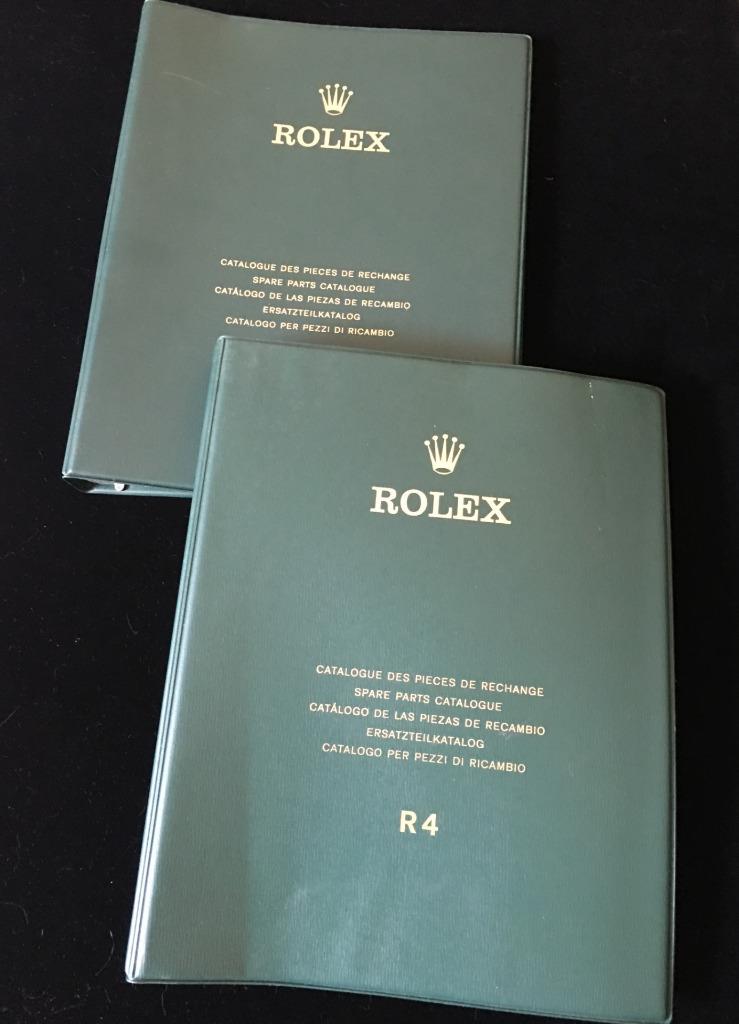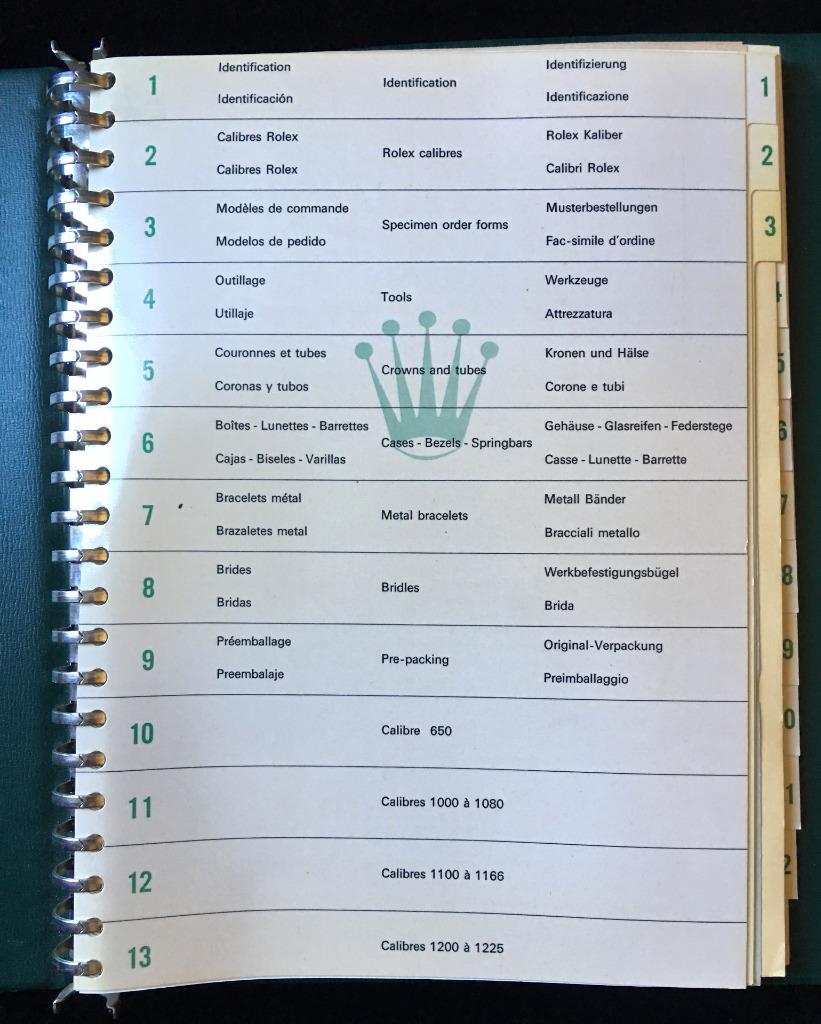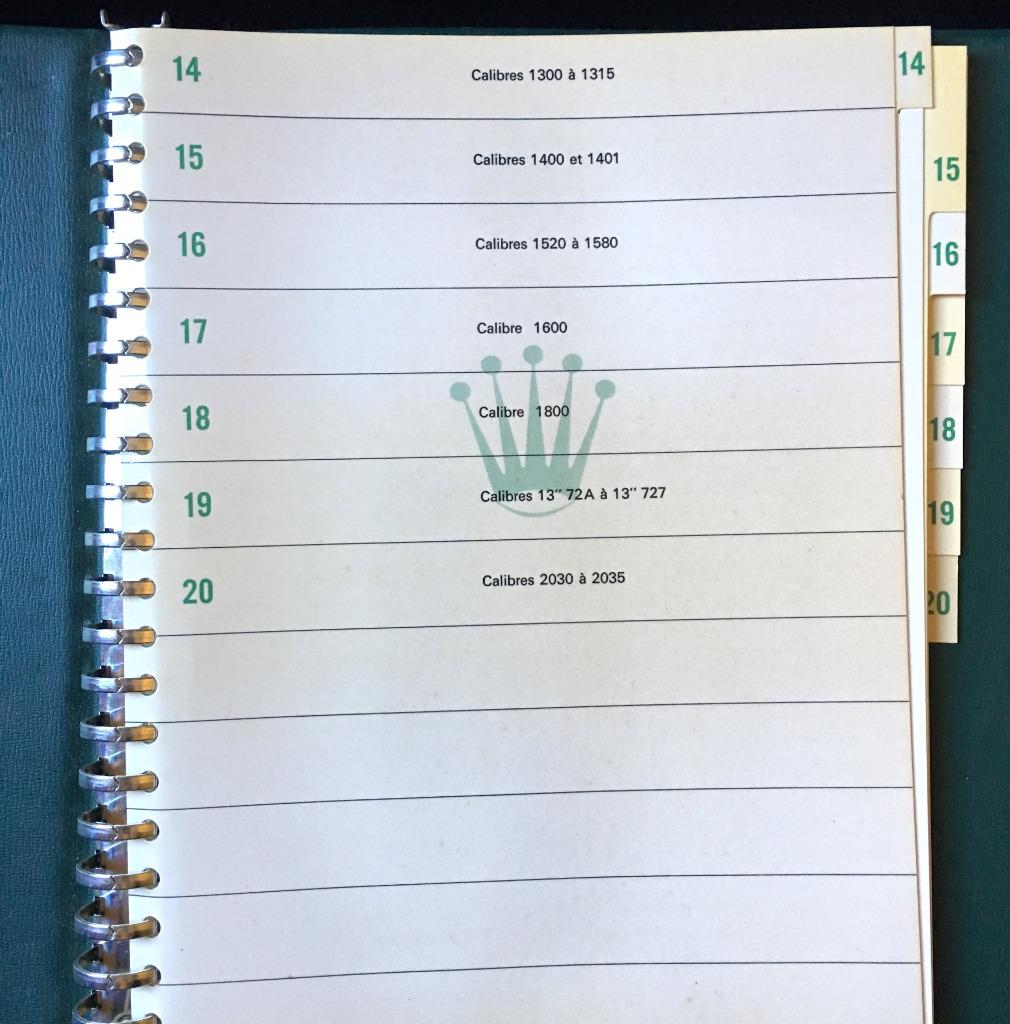 Extremely rare and highly useful vintage Rolex original Swiss Spare Parts Catalog in two binders from the 1960s/70s. I had two sets and just sold one, so this is our very last. See the pictures and read the index pages to see all of the calibers and parts covered. I cannot tell you how often I reference my other set of these books. They cover all of the most popular movements and Rolex Oyster bracelets for old Rolex watch collectors. In mint condition without any handwriting or much sign of use. All pages are all intact and in great condition. Just light marks and bending on the binder covers. Also covers Rolex tools, Rolex cases, bezels, crowns, tubes and many other parts. Fantastic details in these guides, right down to listing the width of certain Rolex Oyster bands link by link!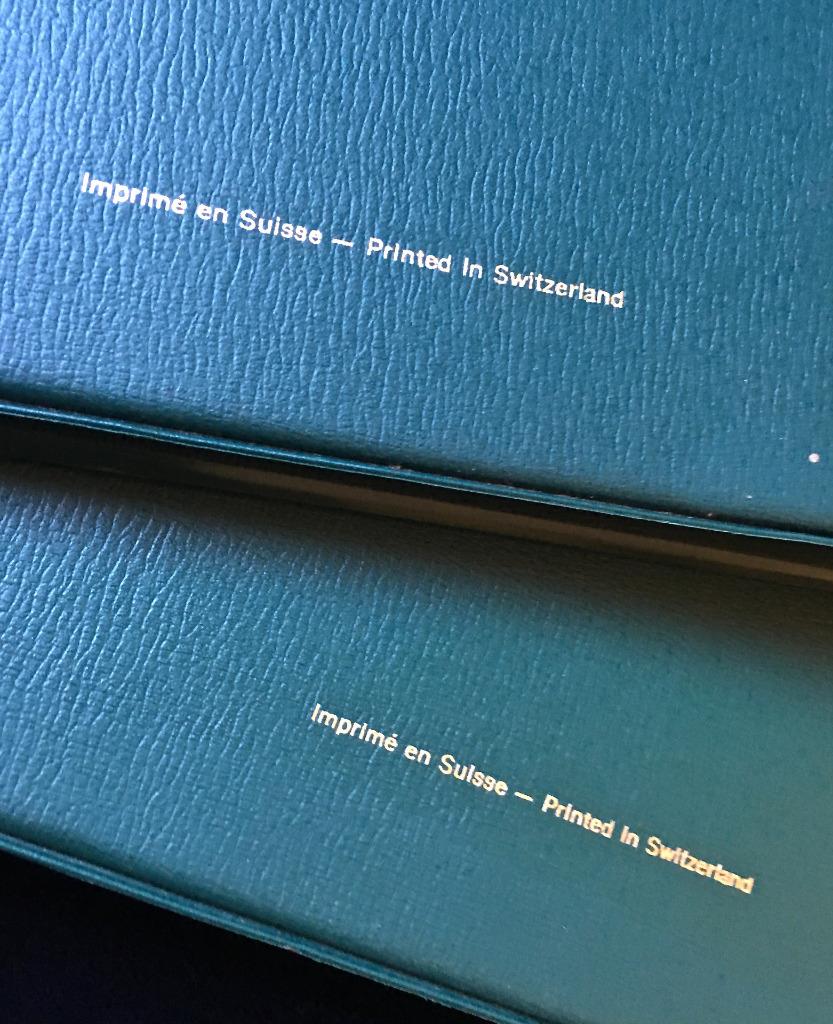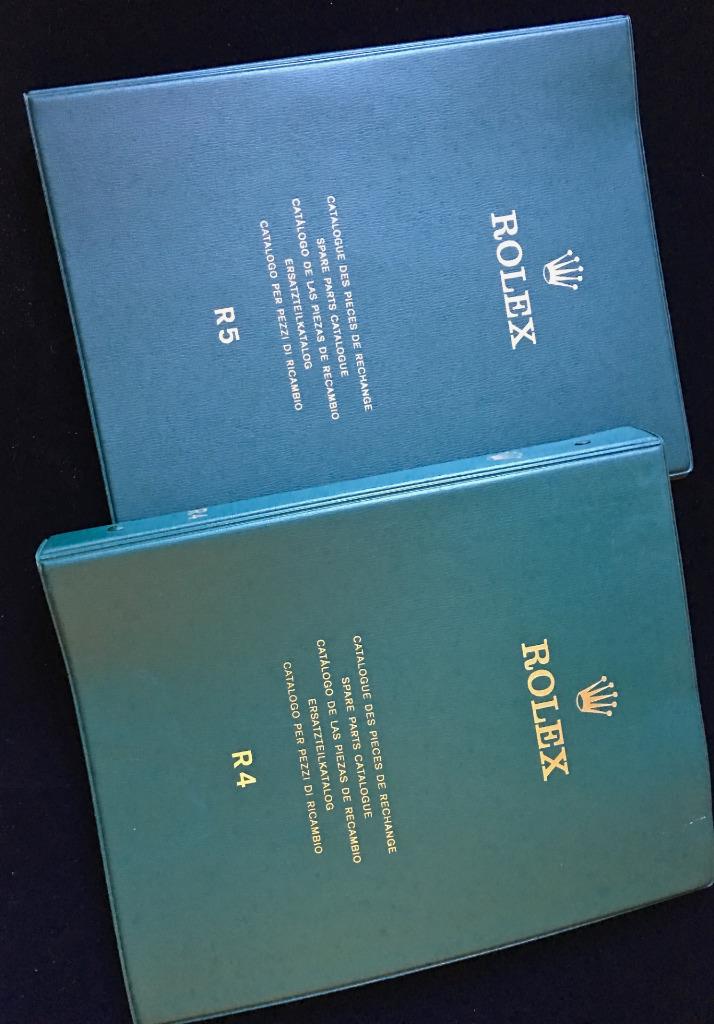 Price: $575.
U.S. buyers pay $24.99 Priority shipping & tracking. International buyers ask for shipping quotes.
PAYPAL or QUESTIONS to billmahoney@aol.com
Many references here - regards - Bill Mahoney (Squinky)
Visit the Rolex section at Squinky.com to see many vintage Rolex items including movement parts, bands and other Rolex collectibles.