Continuing rolling out more interesting vintage Zodiac bracelets, this one being an NSA Swiss band with the most popular beads link design they made.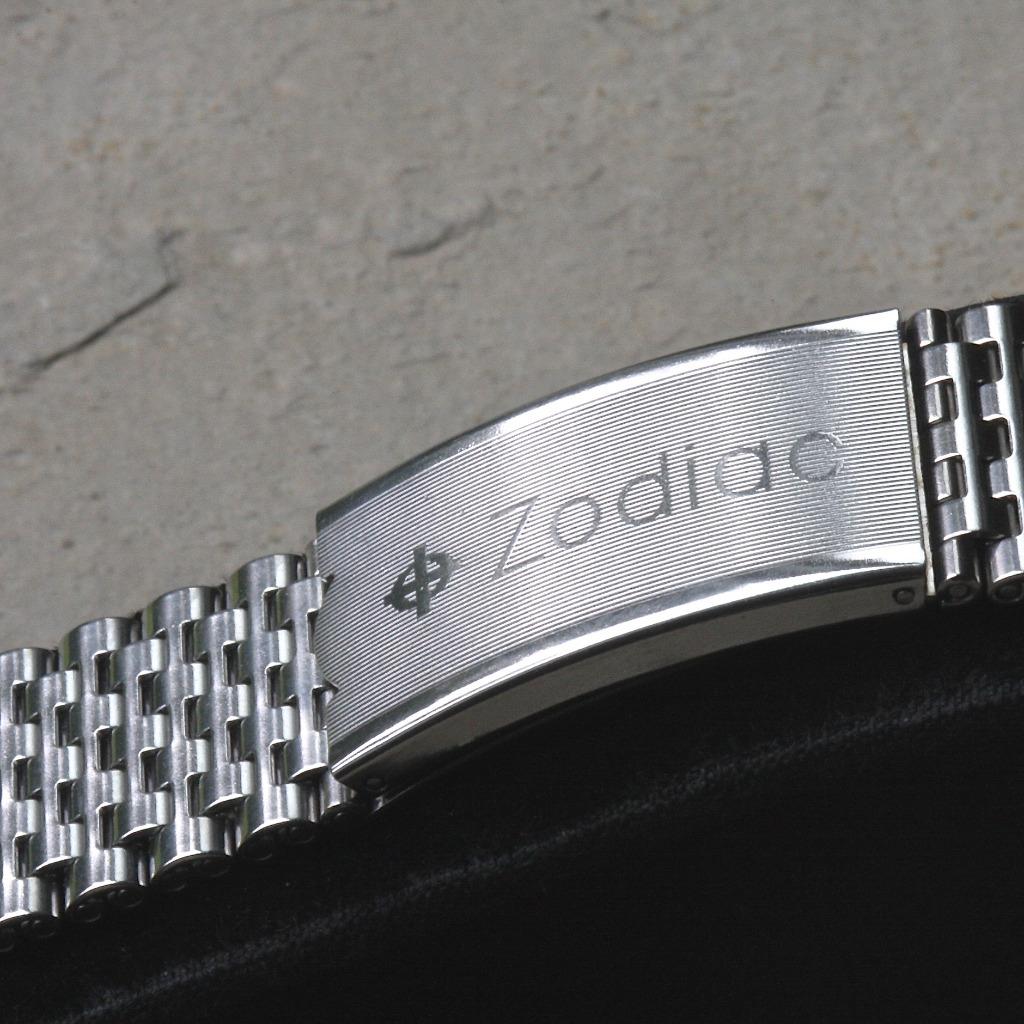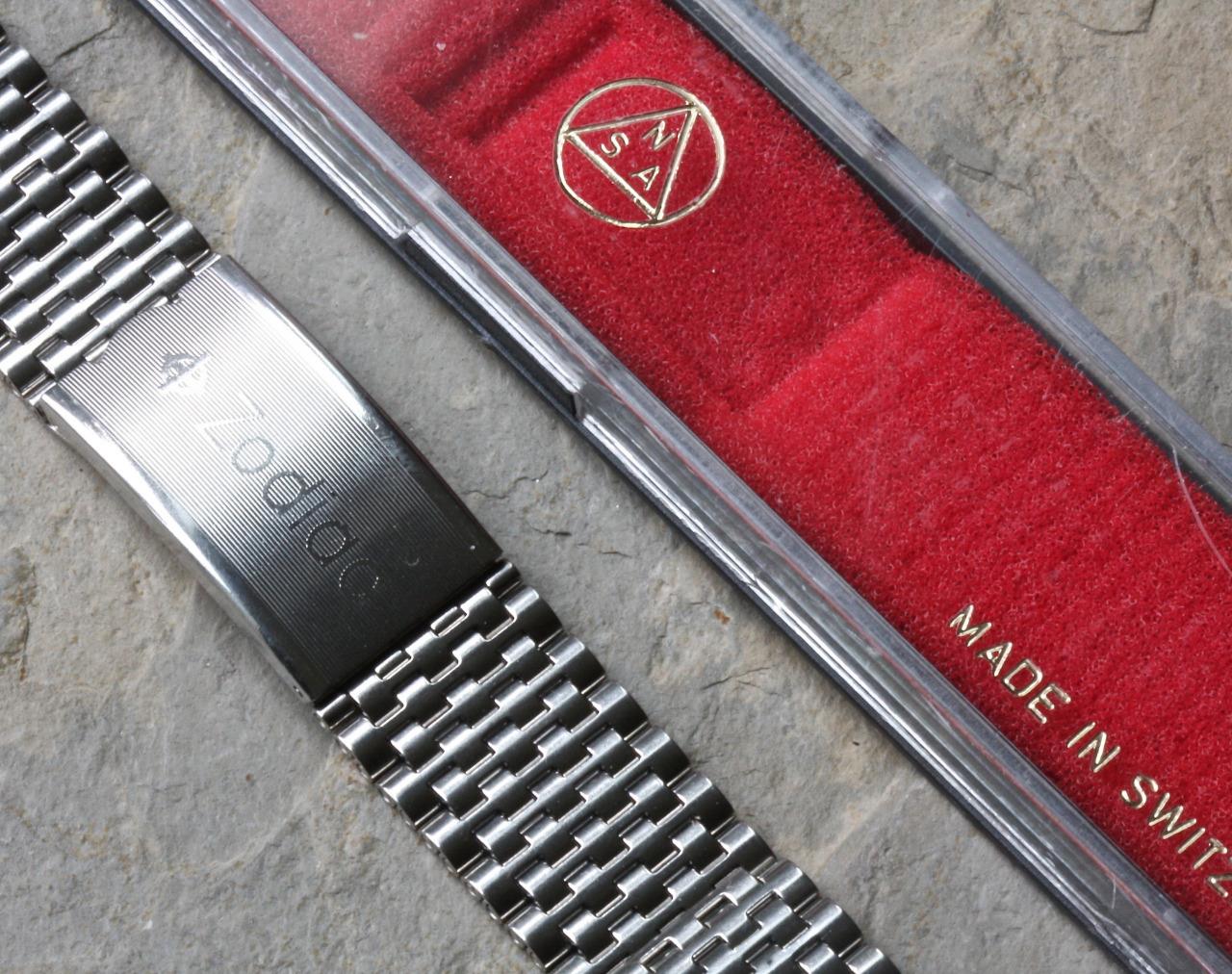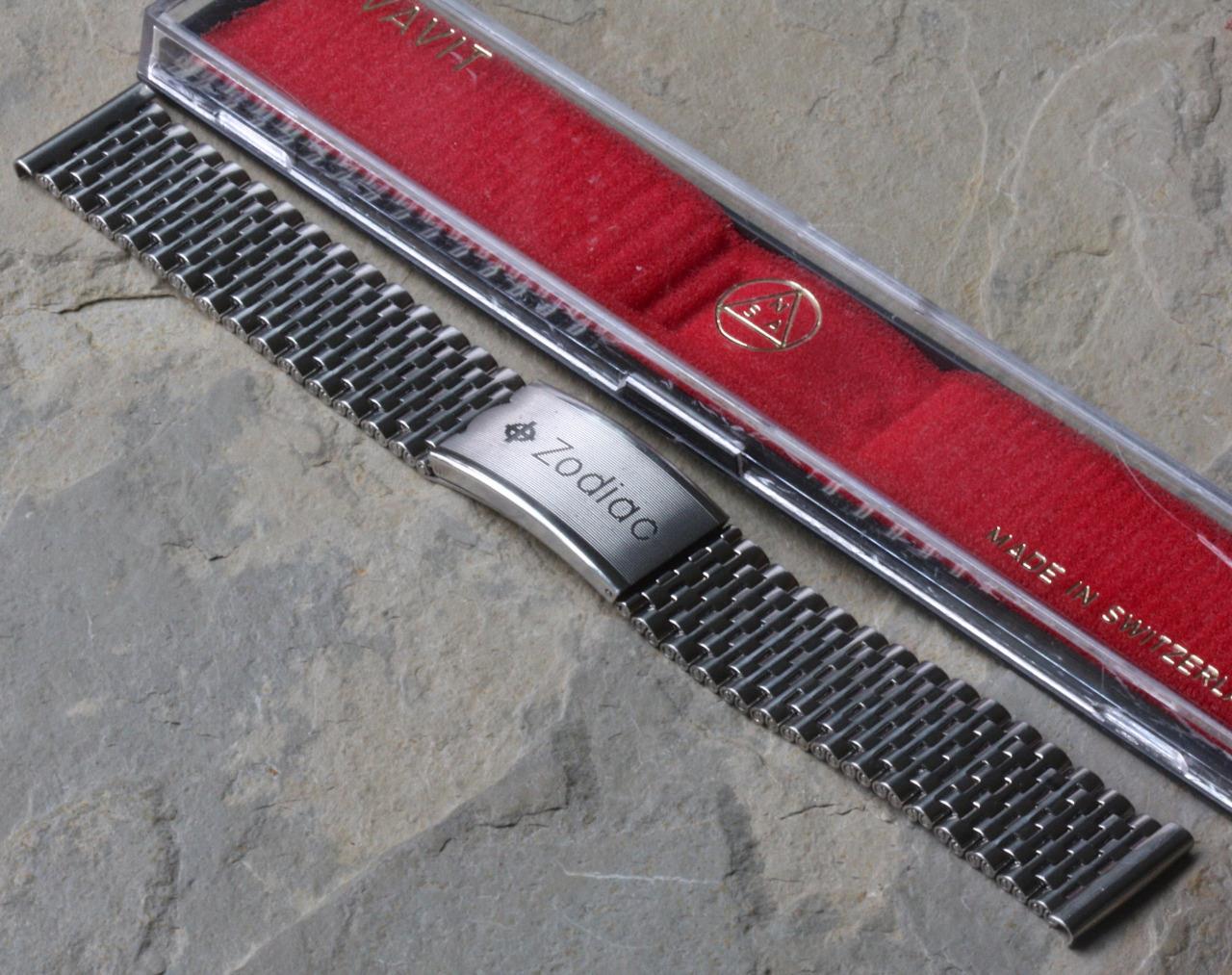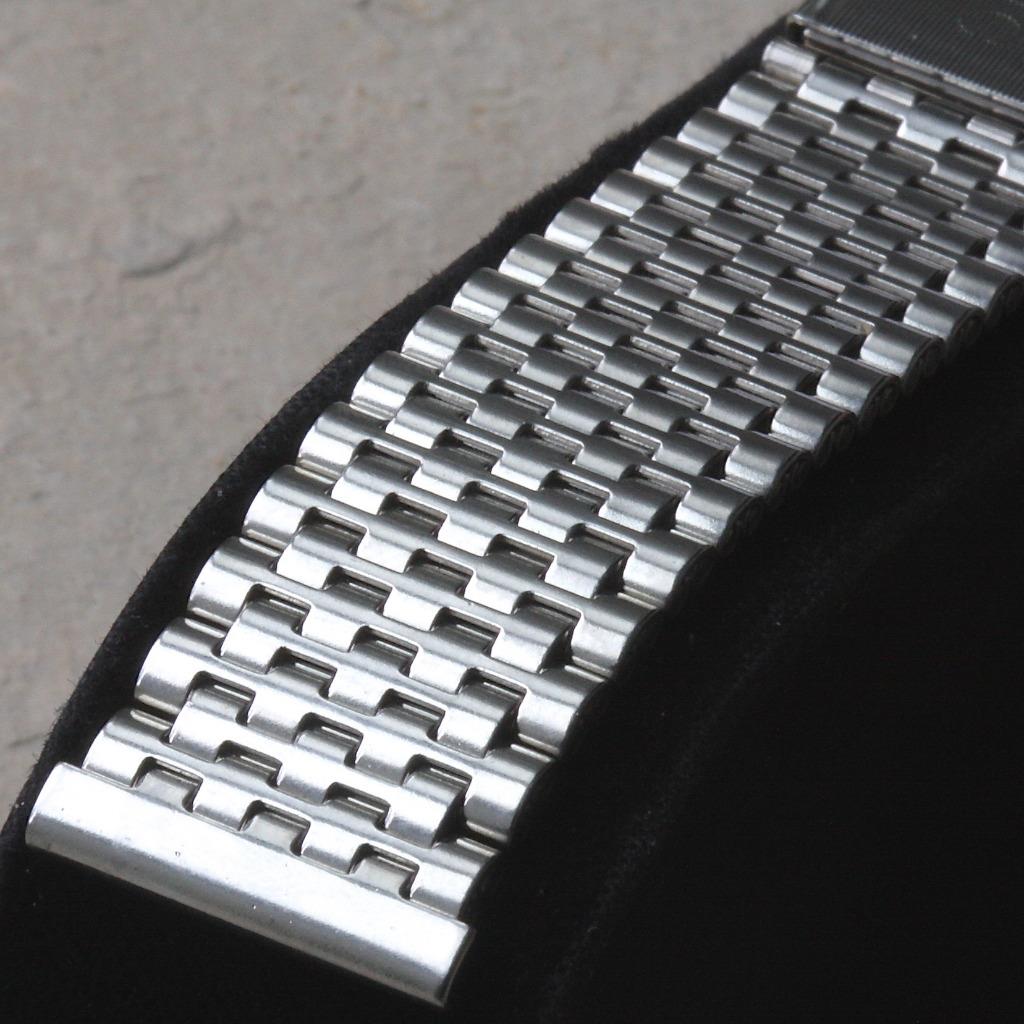 Zodiac chronograph collectors, here is a great opportunity to purchase a rare New Old Stock stainless steel NSA Swiss Zodiac vintage watchband. NOS from the 1960s/70s. Has the steel 7-row beads pattern with ZODIAC spelled out on the clasp. Has 20mm ends as shown, but can can come with 18mm or 19mm ends instead. The links of the bands are 18mm wide. Band length is 6 inches long (15.3cm). Extra links are available to CT members at no cost if you need a custom long-length bracelet.
Has the unique NSA spring-loaded comfort clasp, which flexes slightly during the day to keep the band perfectly comfortable. Also, every link is removeable for micro-adjustment of this bands length by pushing out simple nail-type link pinks. These are features even today's more expensive watch bracelets don't have. Box is not included.
Very rare to find in New Old Stock. Will greatly increase the value and enjoyment of your Zodiac watch.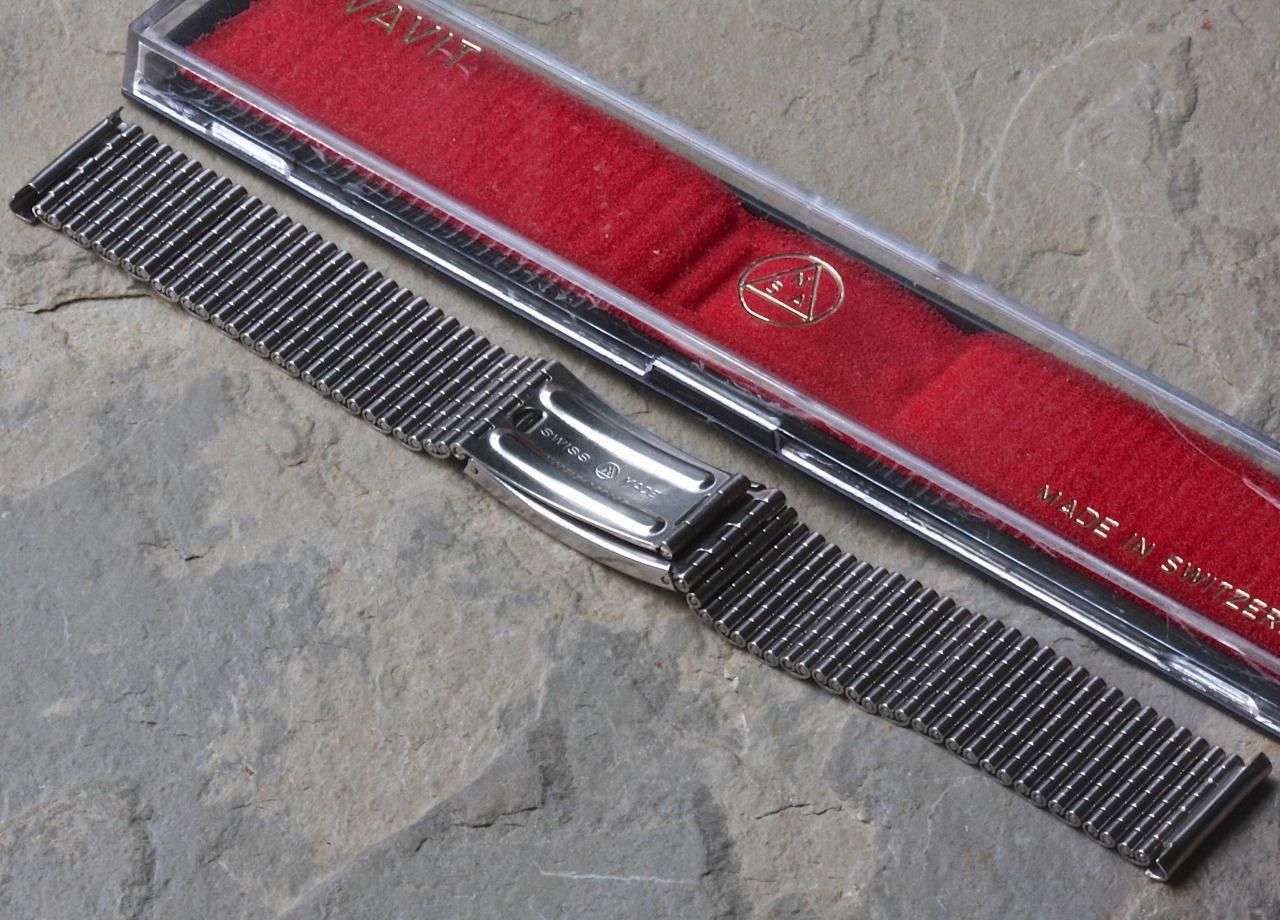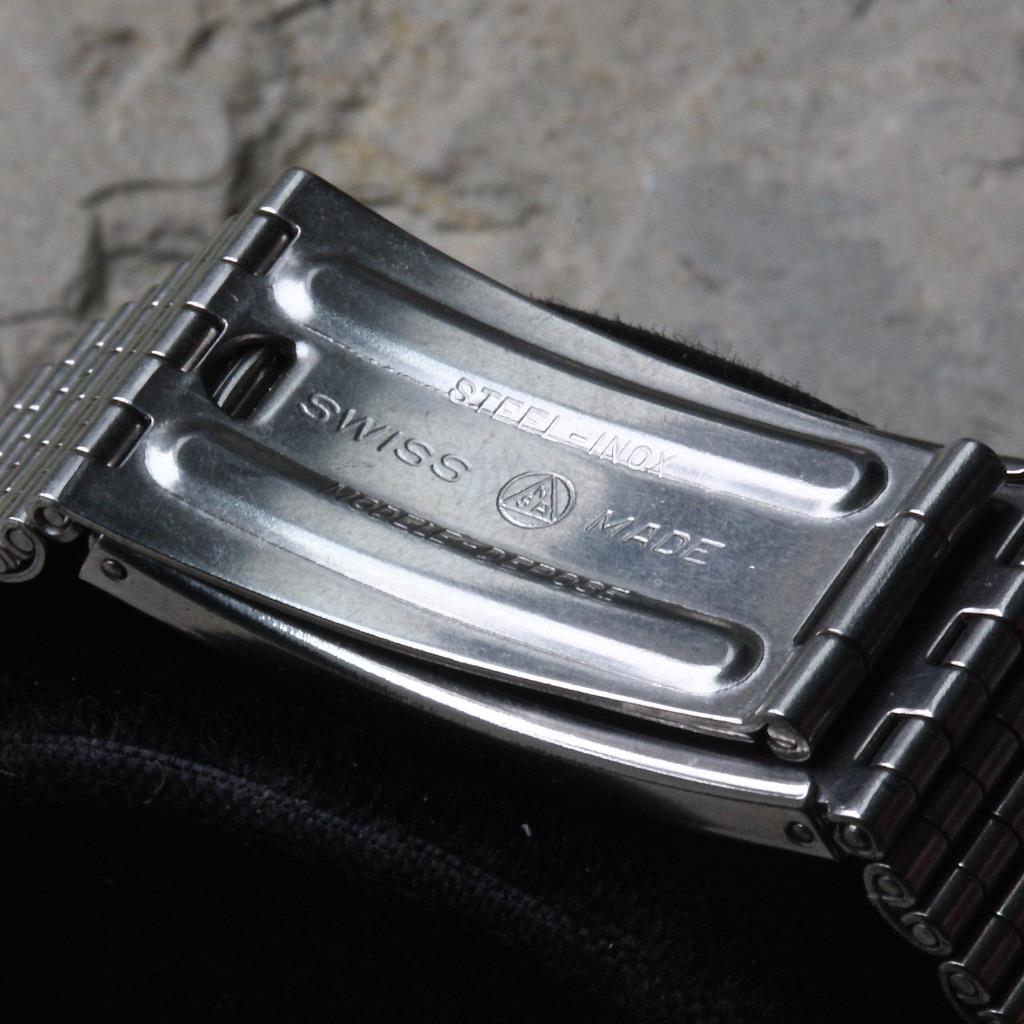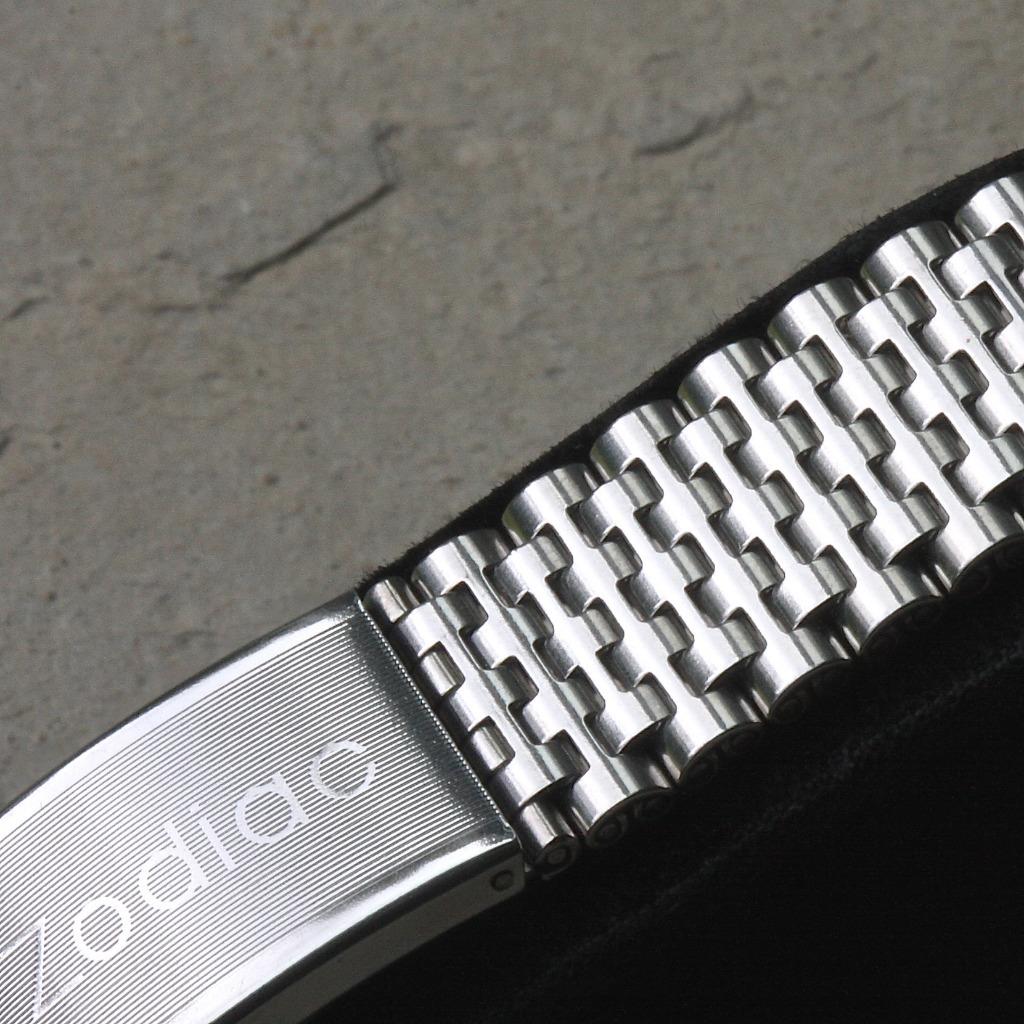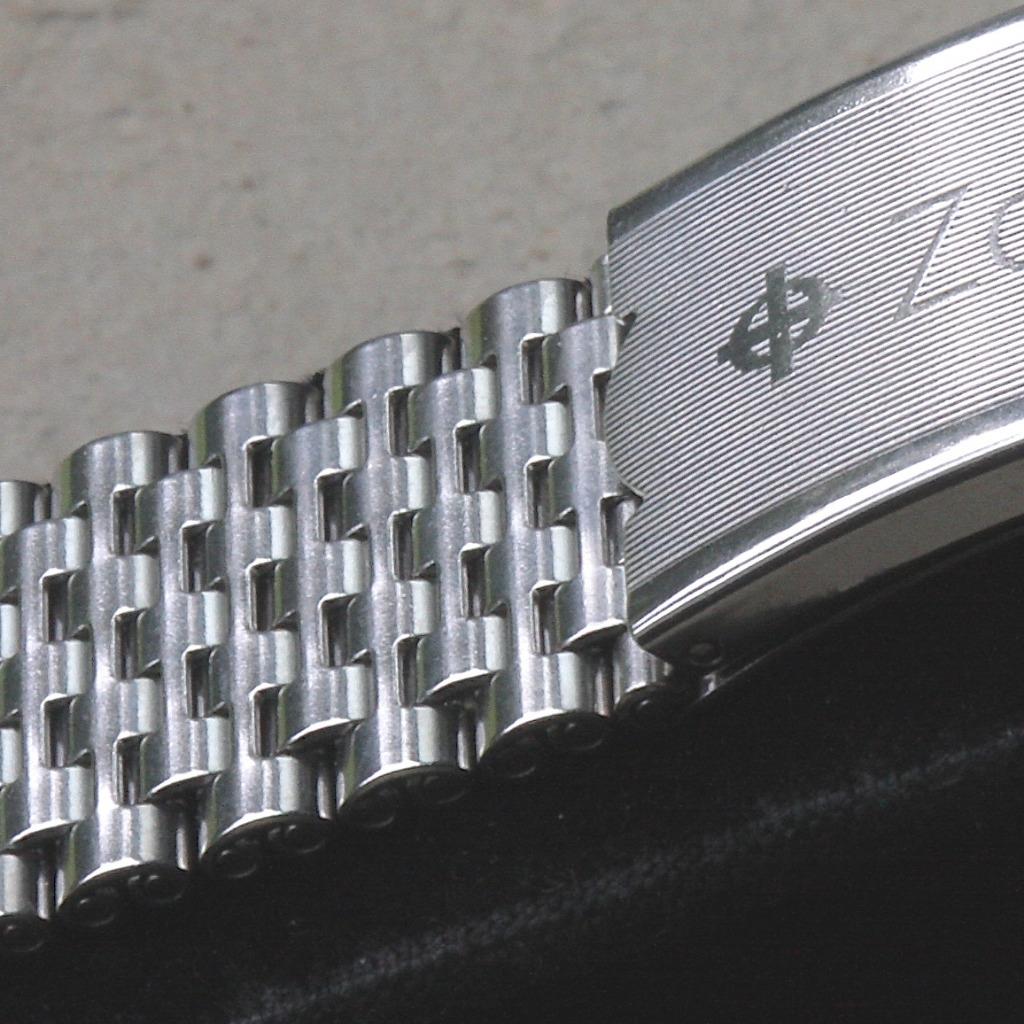 Price is $395.
SHIPPING: U.S. shipping with tracking is $6.99. International buyers pay $59.99 for Priority shipping or $85 for faster Express to arrive in 3-4 days.
PAYPAL or QUESTIONS to billmahoney@aol.com
I have many references here. Thanks - Bill Mahoney
Squinky.com