Many of our favorite 19mm lugs vintage chronograph models can be challenging to strap. Why not get the look shown here with a 19mm vintage New Old Stock beads of rice band from the 1960s/70s. Looks great on the Tag-Heuer Carrera CV2111-0 with the wider 19mm lugs than the original 18mm lugs on the 2447 Carreras. Whether you're frustrated hunting for a GF Gay Freres band or just want a vintage look on your T-H Carrera or Skipper reissue, this band will suit your watch. The money you save can go towards your next watch purchase. Especially great option for your Heuer Autavia 2446 Jochen Rindt model. The ends on this bracelet are a near-perfect match for the Heuer HL ends that would cost you much, much more to buy alone.
Five-row beads style BoR. New Old Stock viintage item c. 1960s/70s. Signed on the back of the clasp just "100% Stainless Steel." Great placeholder option until an original band comes along, then a useful collection piece to move to another 19mm watch.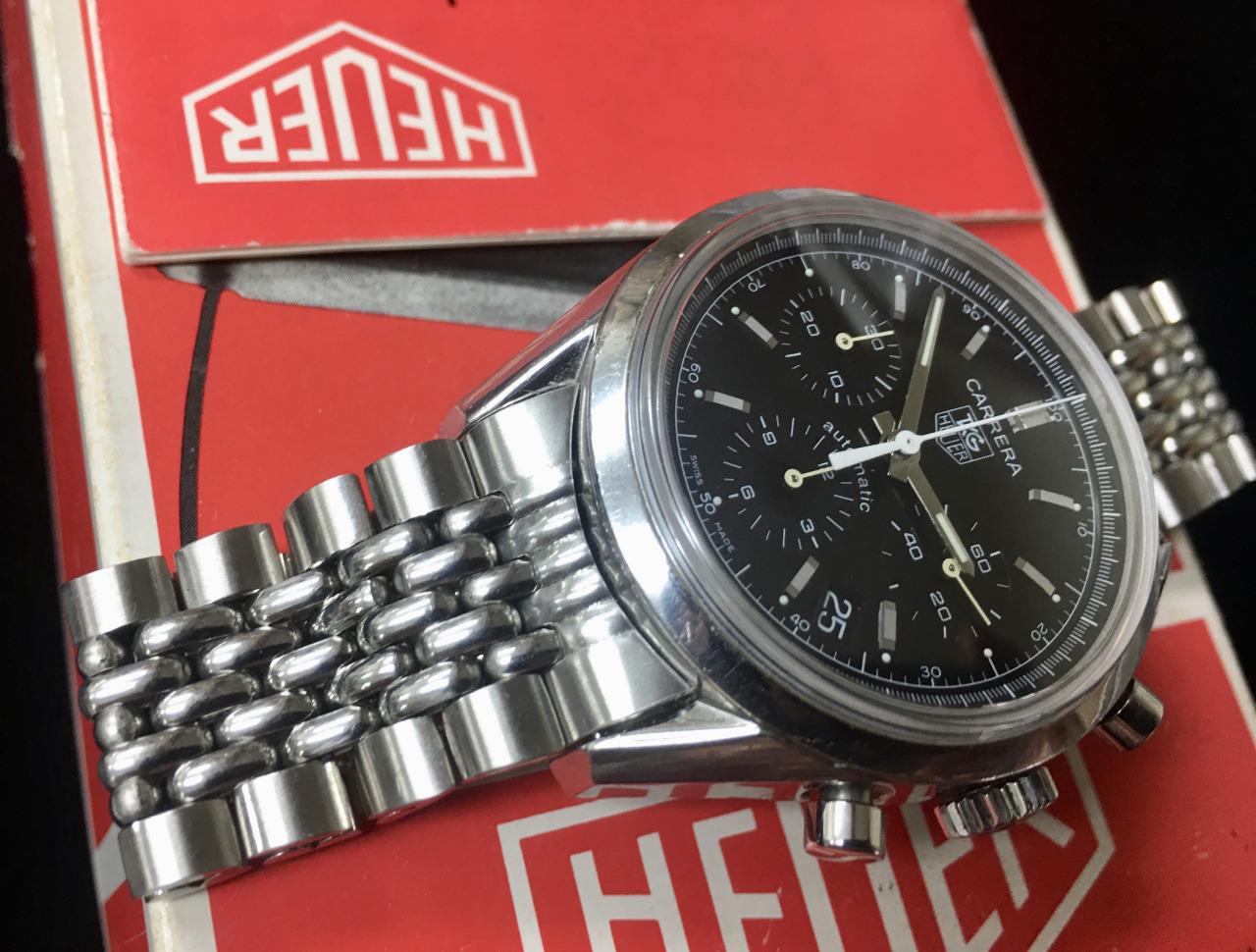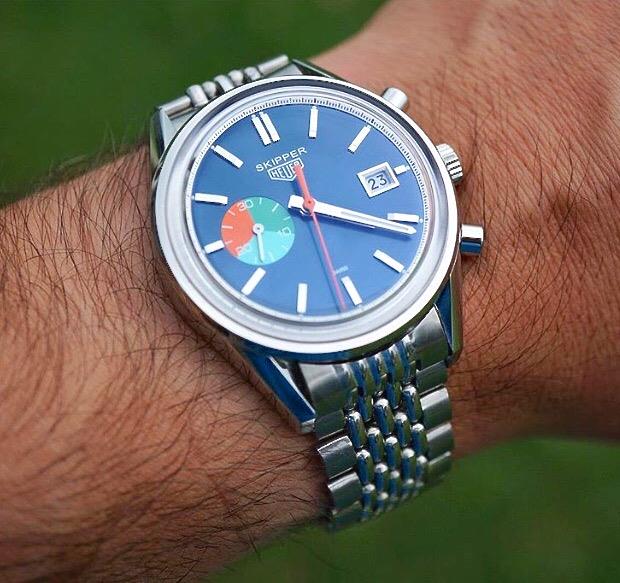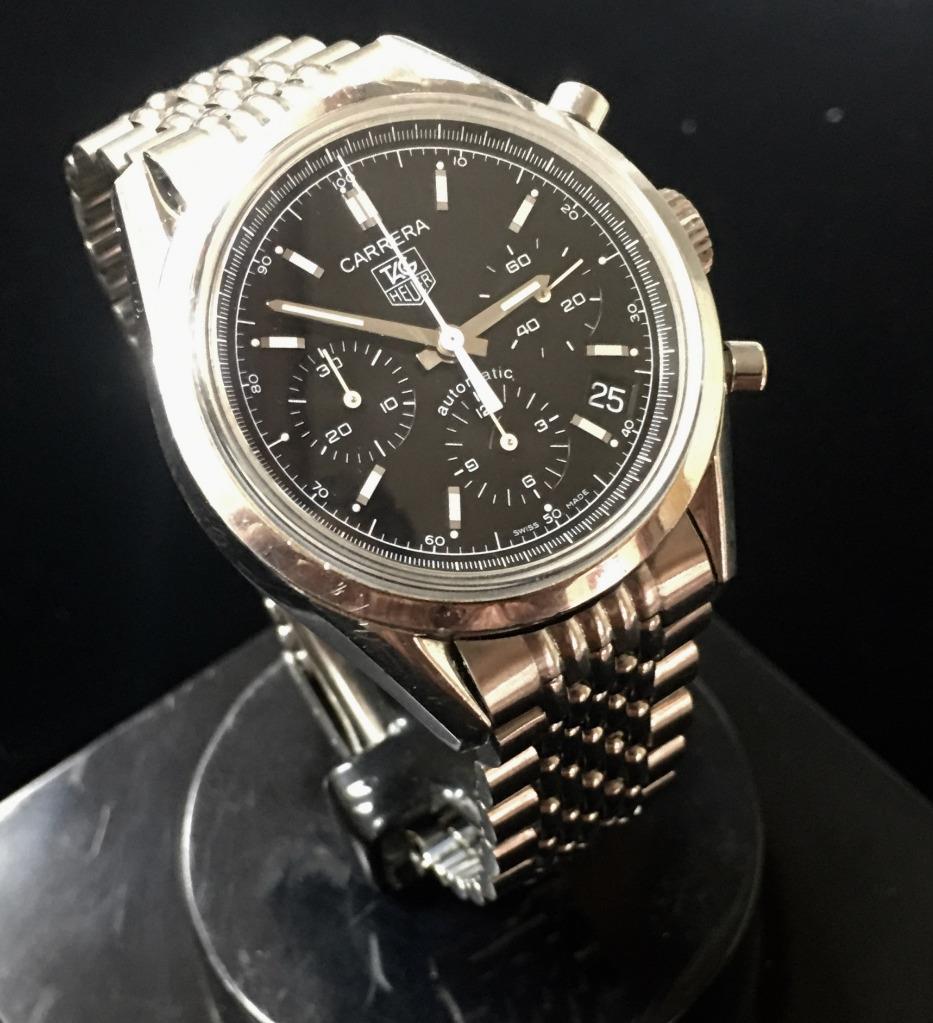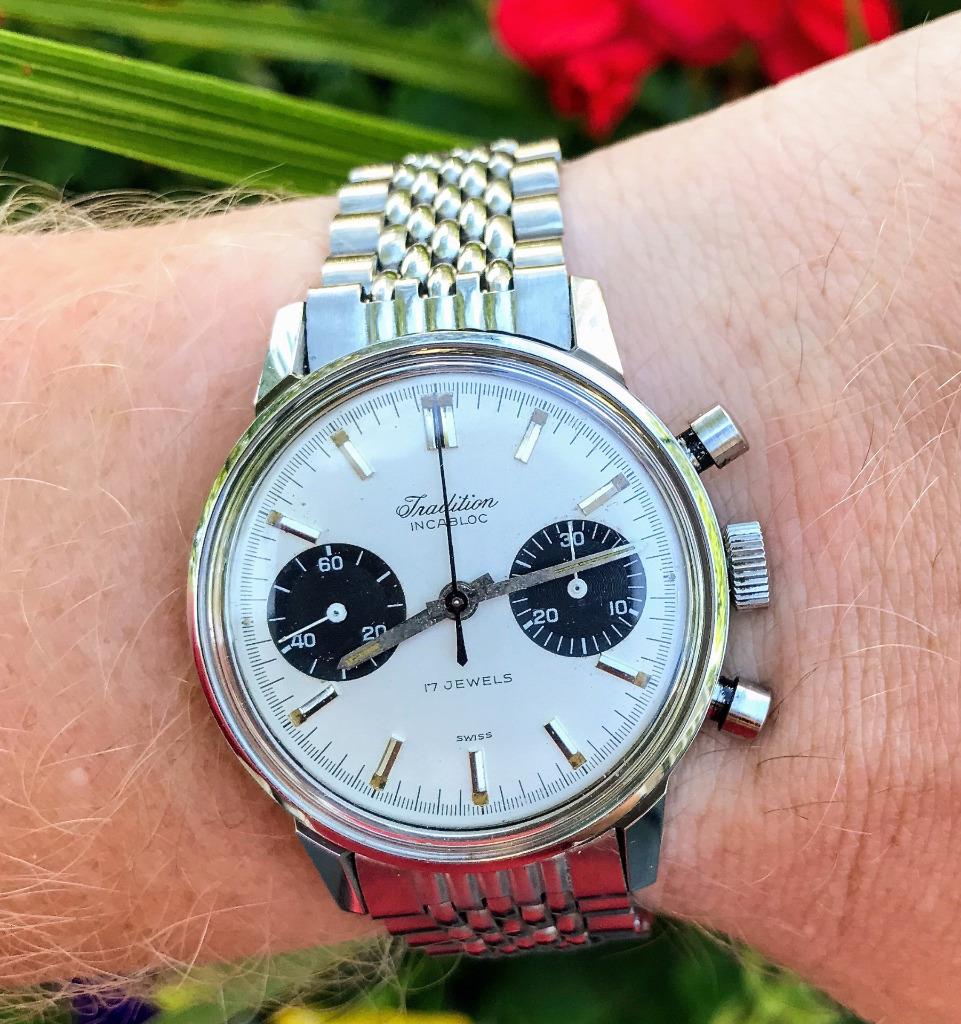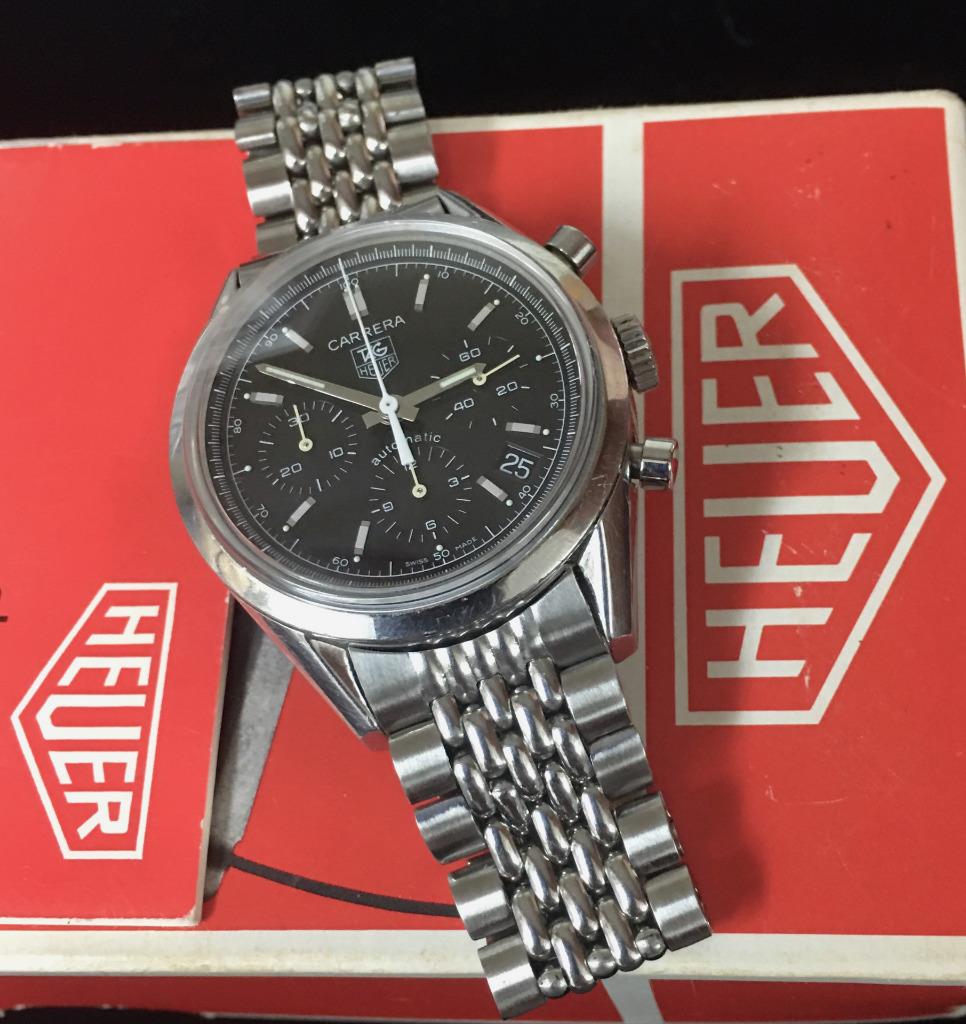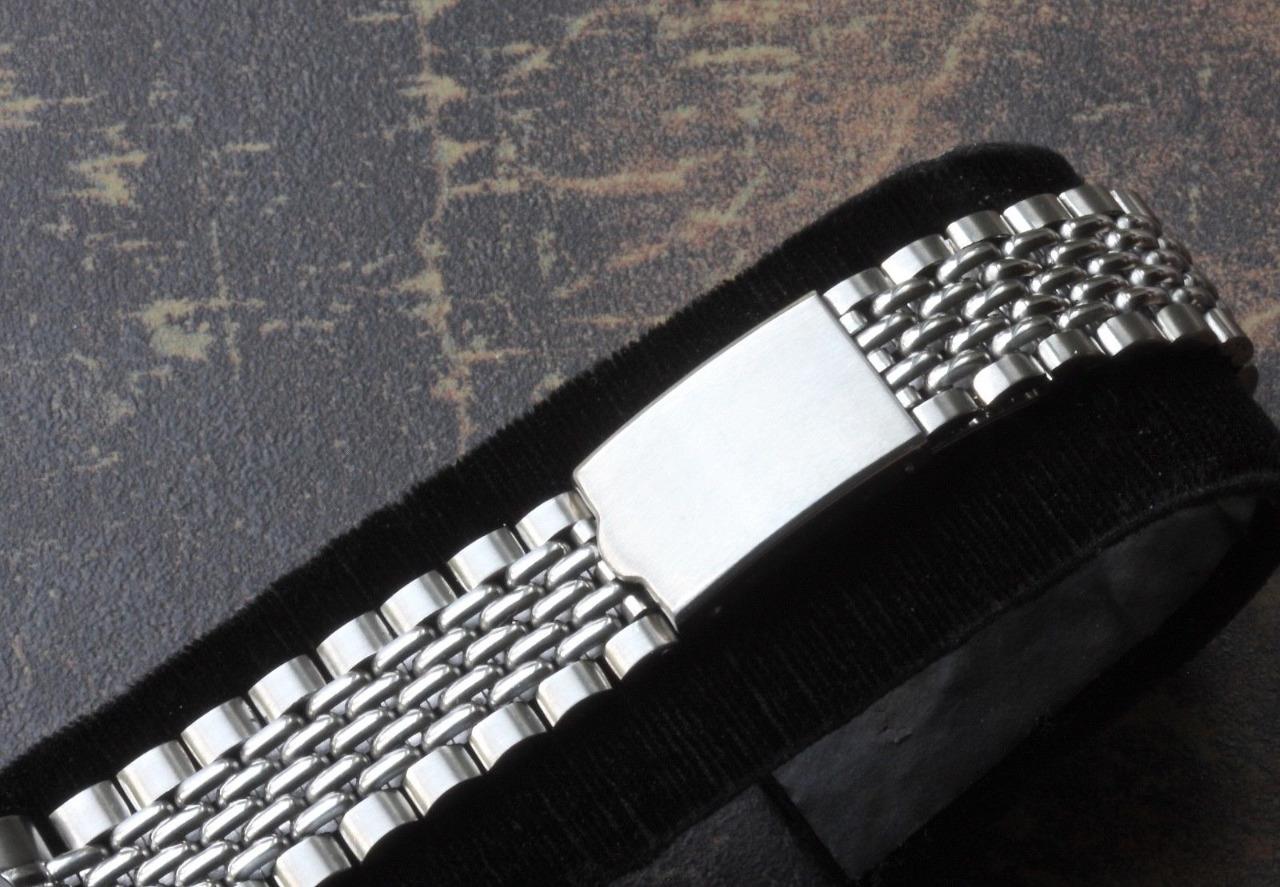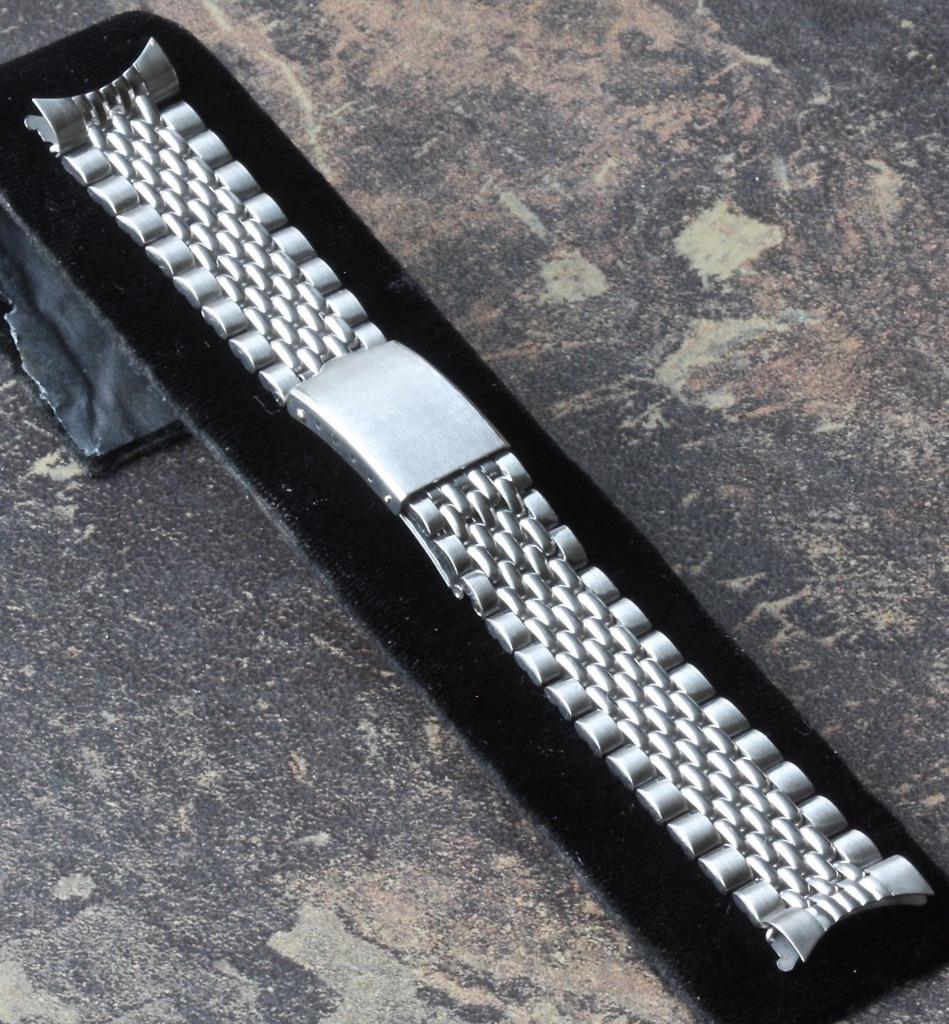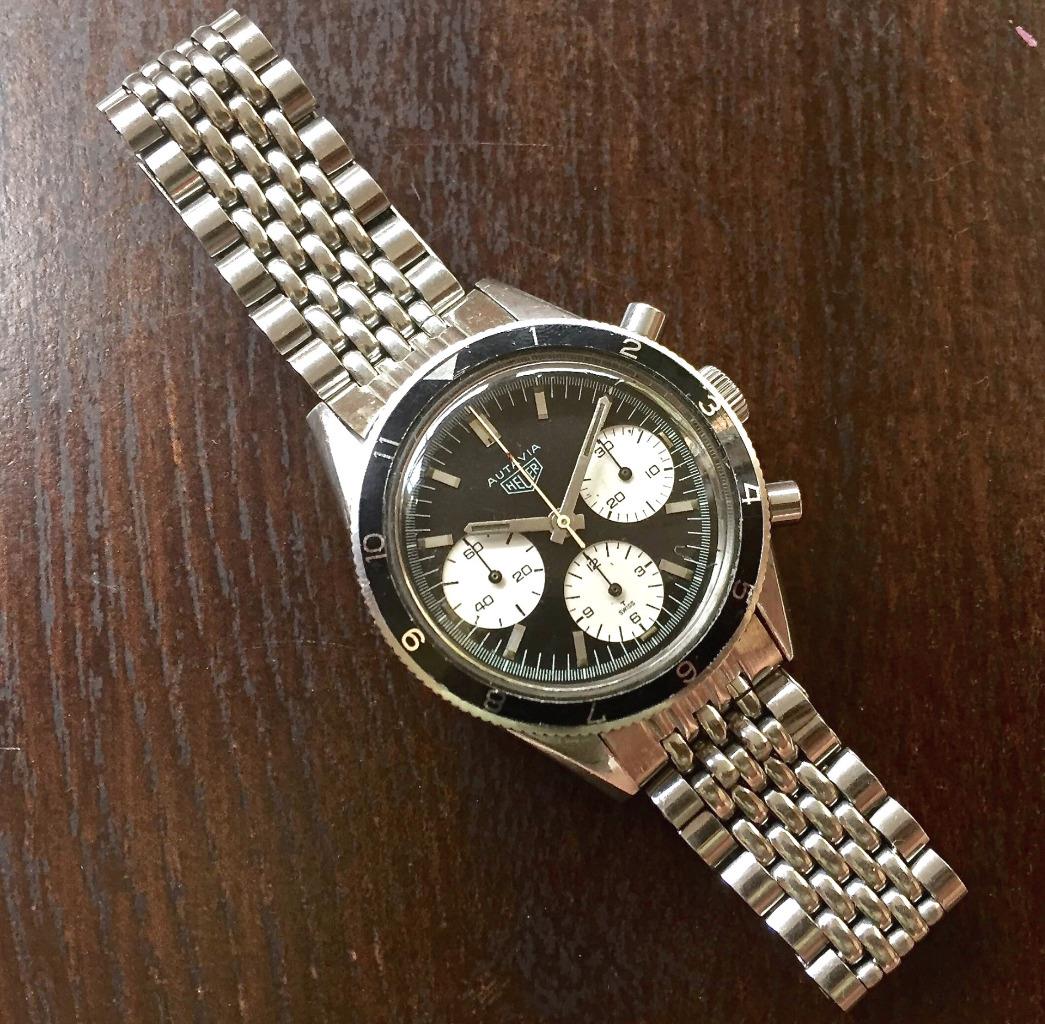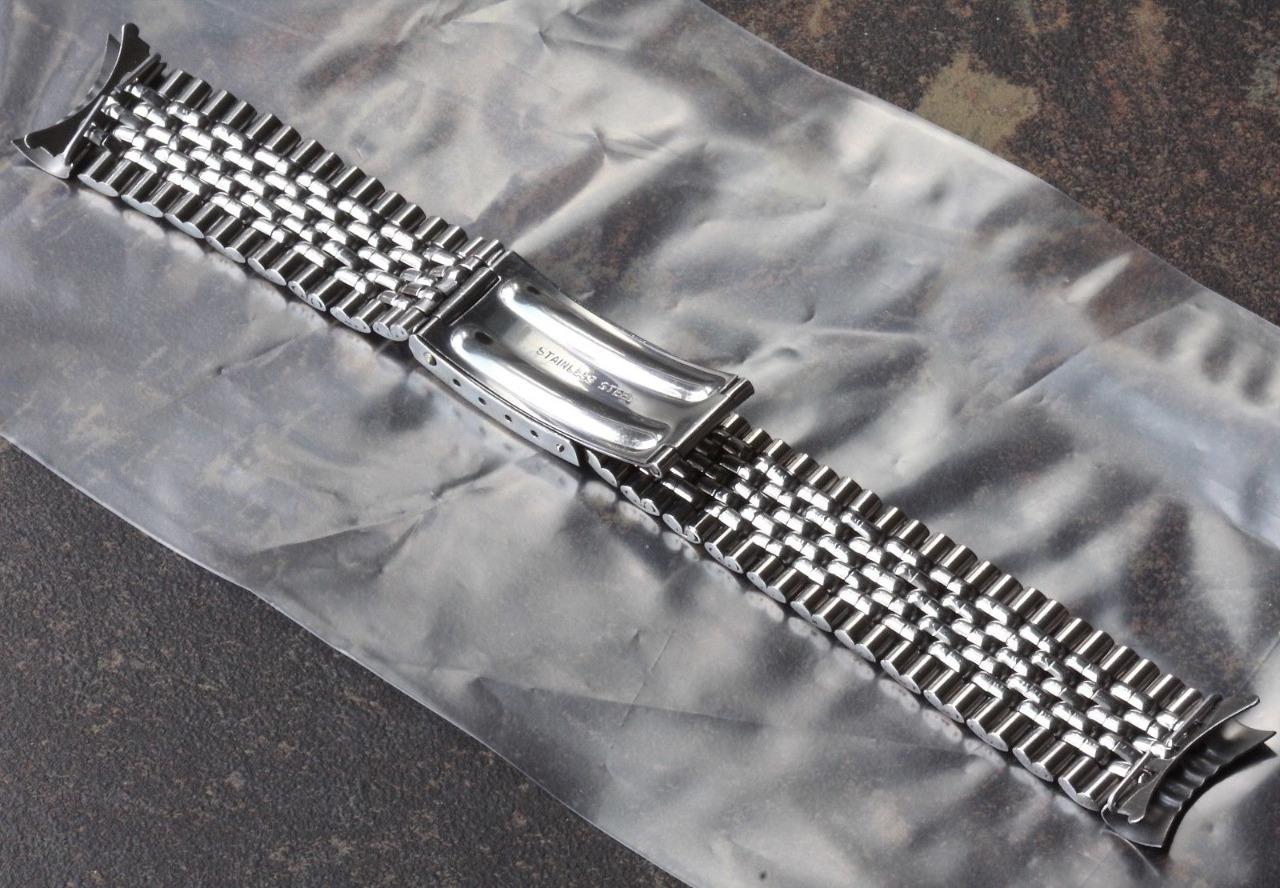 STANDARD LENGTH VERSION: Length is 6 1/4 inches (15.8cm) fully extended and sizes down to 5 3/4 inches (14.5cm) with the adjustments in the clasp. You can remove links to make it shorter. Clasp is 17.2mm wide. Links are 3.5mm thick. Band weighs 35 grams.
CT discounted price is $425.
SHORT VERSION: Length is 5 3/4 inches (15.8cm) fully extended and sizes down to 5 1/4 inches (13.3cm) with the adjustments in the clasp. Price is $395.
LONG VERSION: Length is 7 1/8 inches (18cm) fully extended and sizes down in increments with the adjustments in the clasp to 6 1/2 inches (16.5cm). Price is $495.
HEUER HL TYPE 19MM ENDS ONLY: Fit any 3x2 BoR band. Price is $250.
U.S. shipping/tracking is $7.99. International buyers please add $85 for Express (arrives in most countries in 4-5 days).
PAYPAL or QUESTIONS to billmahoney@aol.com
Regards - Bill Mahoney (Squinky)
Browse Squinky.com for 17.3mm, 18mm and 20mm Beads of Rice bands, plus spare end pieces and links. We also stock special modified BoRs to fit straight-lug Heuer 1163 cases, 11063 cases that are 21mm and Jenny Caribbean 1000 watches with the special V-lugs. We also have one last 22mm curved ends BoR in stock for Breitling Navitimer.