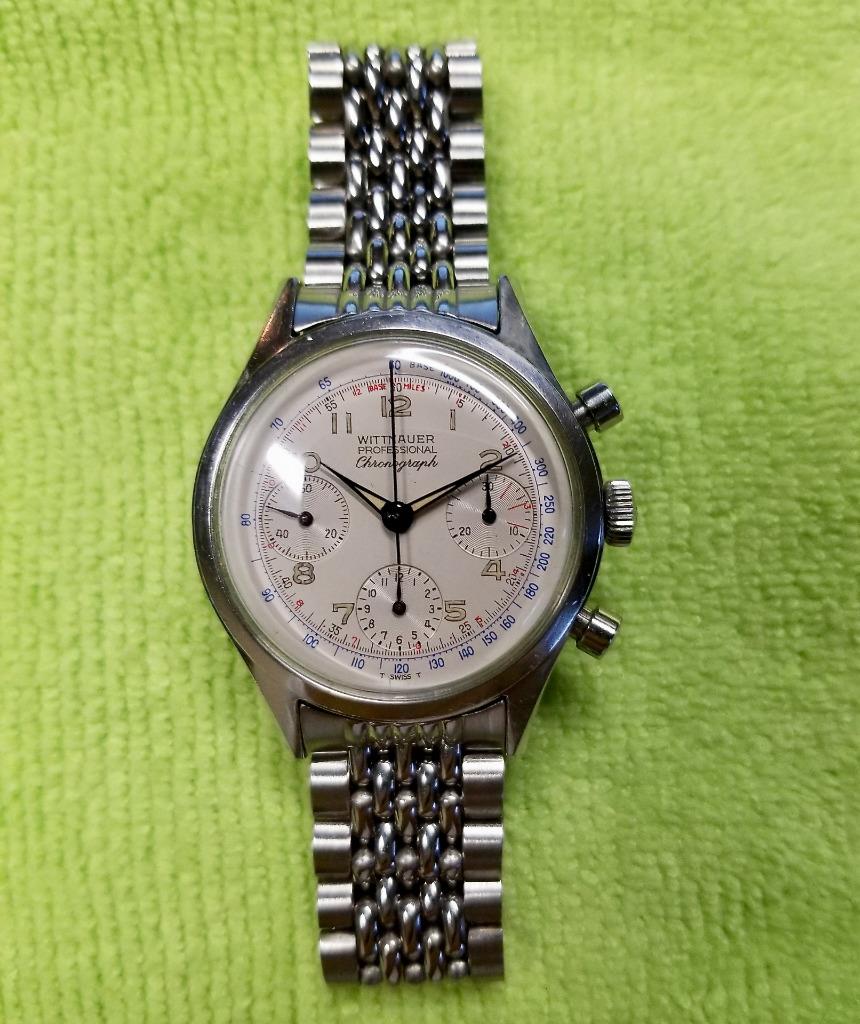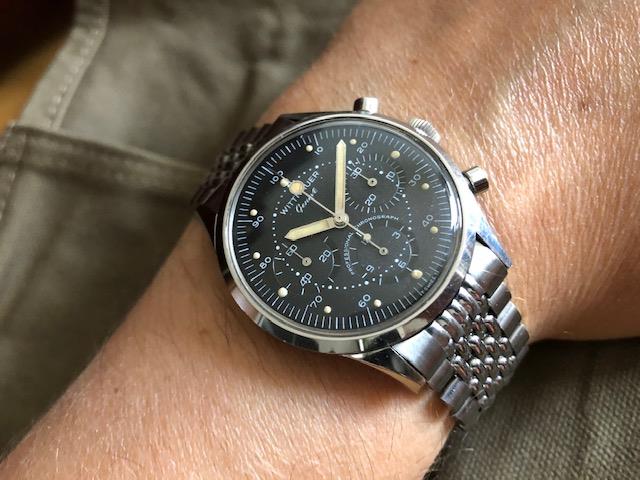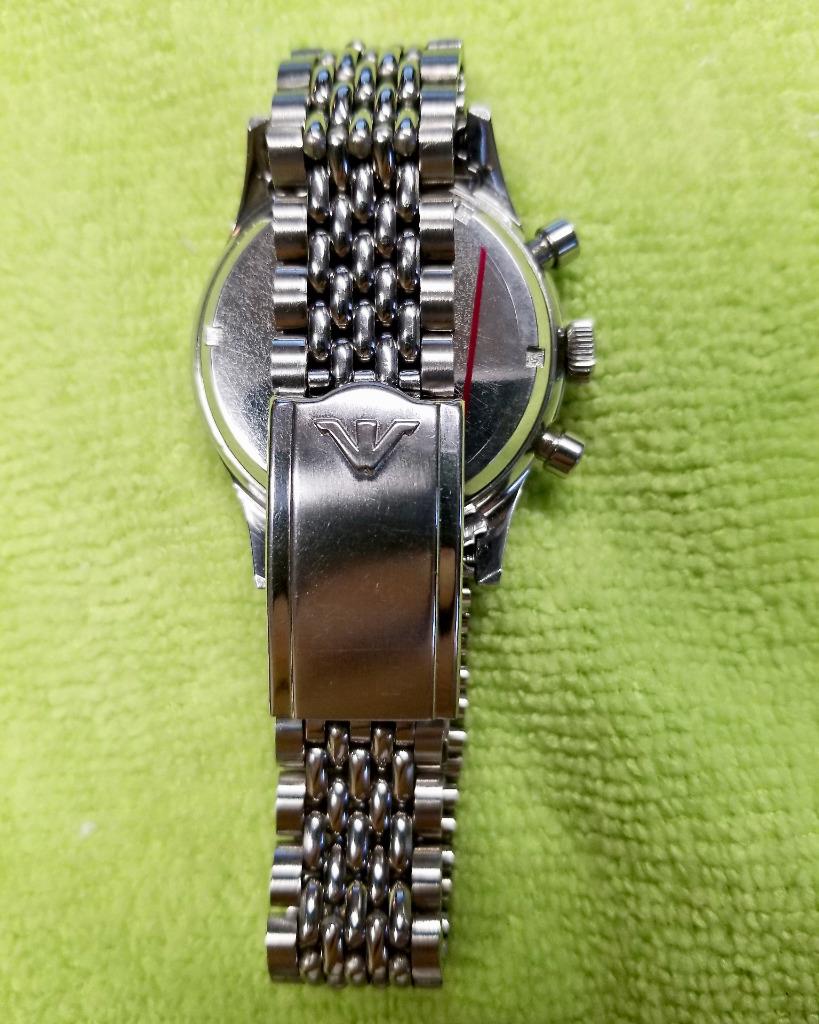 First one of these I'd had to sell in nearly a year. They're getting very difficult to source as old stock like this. I've sold several of these here on CT to owners of 242T 235T 7004 model Wittnauer chronographs. Nothing finishes off one of those quite the same. Amazing way to complete your popular Wittnauer Super Compressor vintage watch model or Wittnauer chronograph with this original Kestenmade Bambi vintage Beads of Rice dive watch bracelet. Raised Wittnauer logo on the clasp. Can come with 18mm 19mm or 20mm ends to fit nearly any famous Wittnauer Professional chronograph model. Absolutely pristine condition New Old Stock. From the 1960s/70s. Will greatly increase your enjoyment of your watch and what you spend on this bracelet just gets added to increasing the value of your watch. Kestenmade Bambi bands are some of the best ever made for Wittnauer. This stainless steel rice beads bracelet has 18mm standard curved ends as shown or it can come with 19mm or 20mm ends.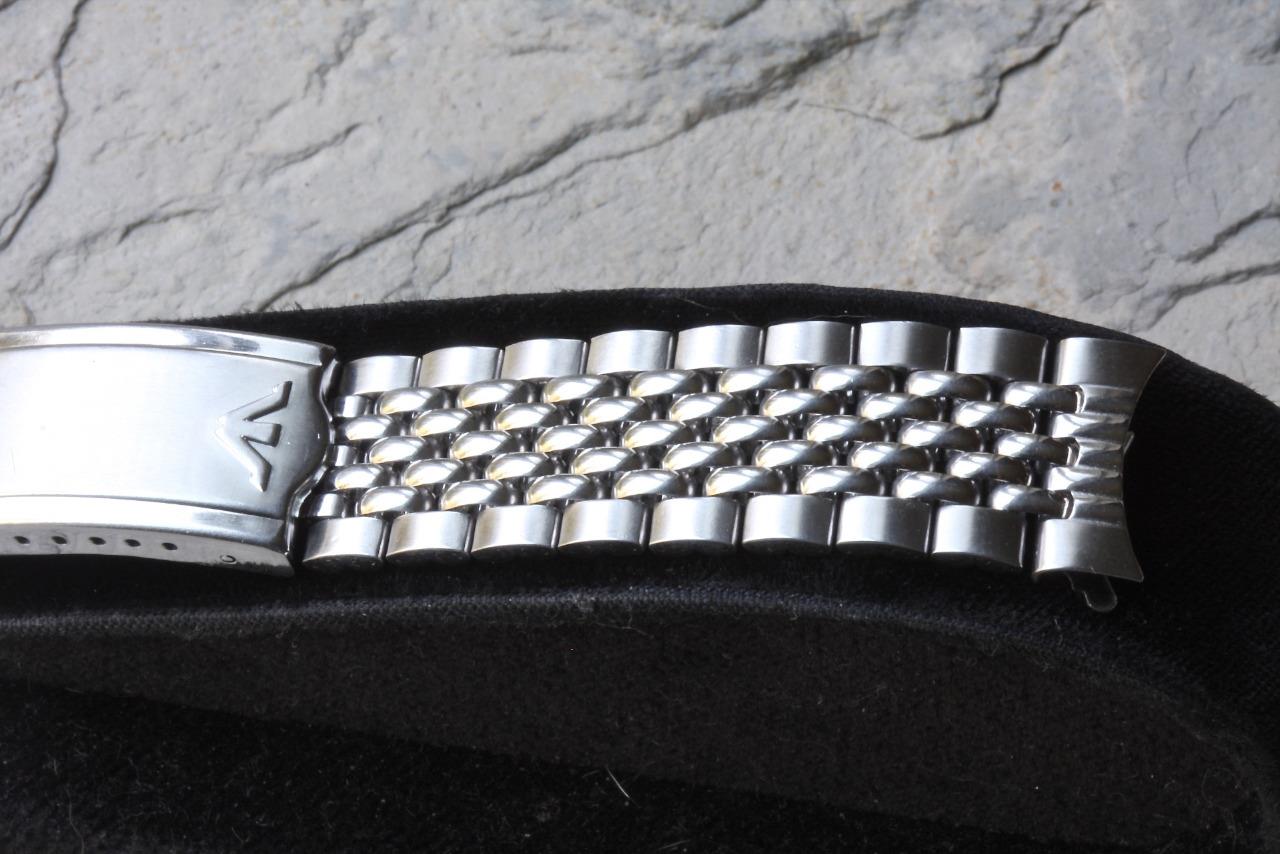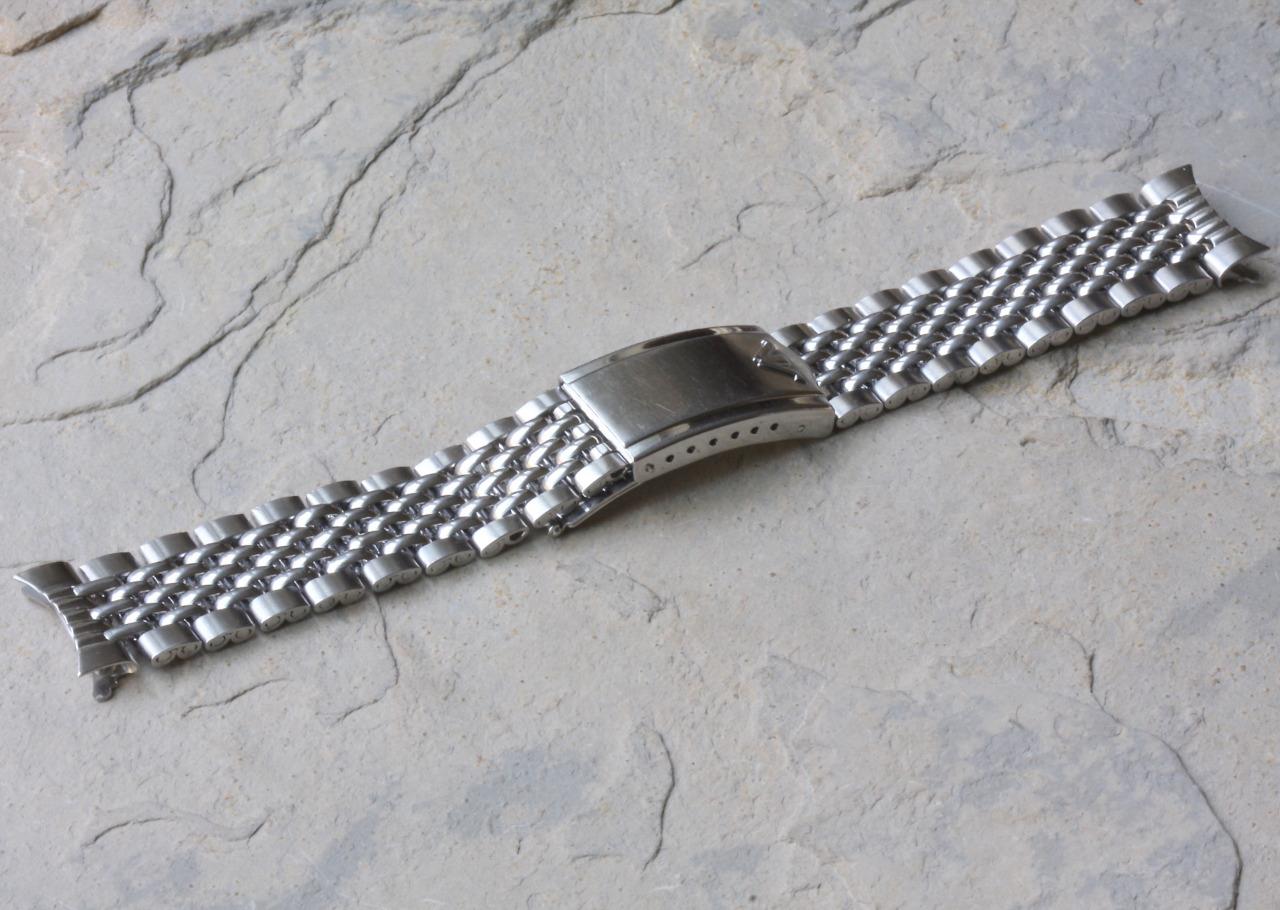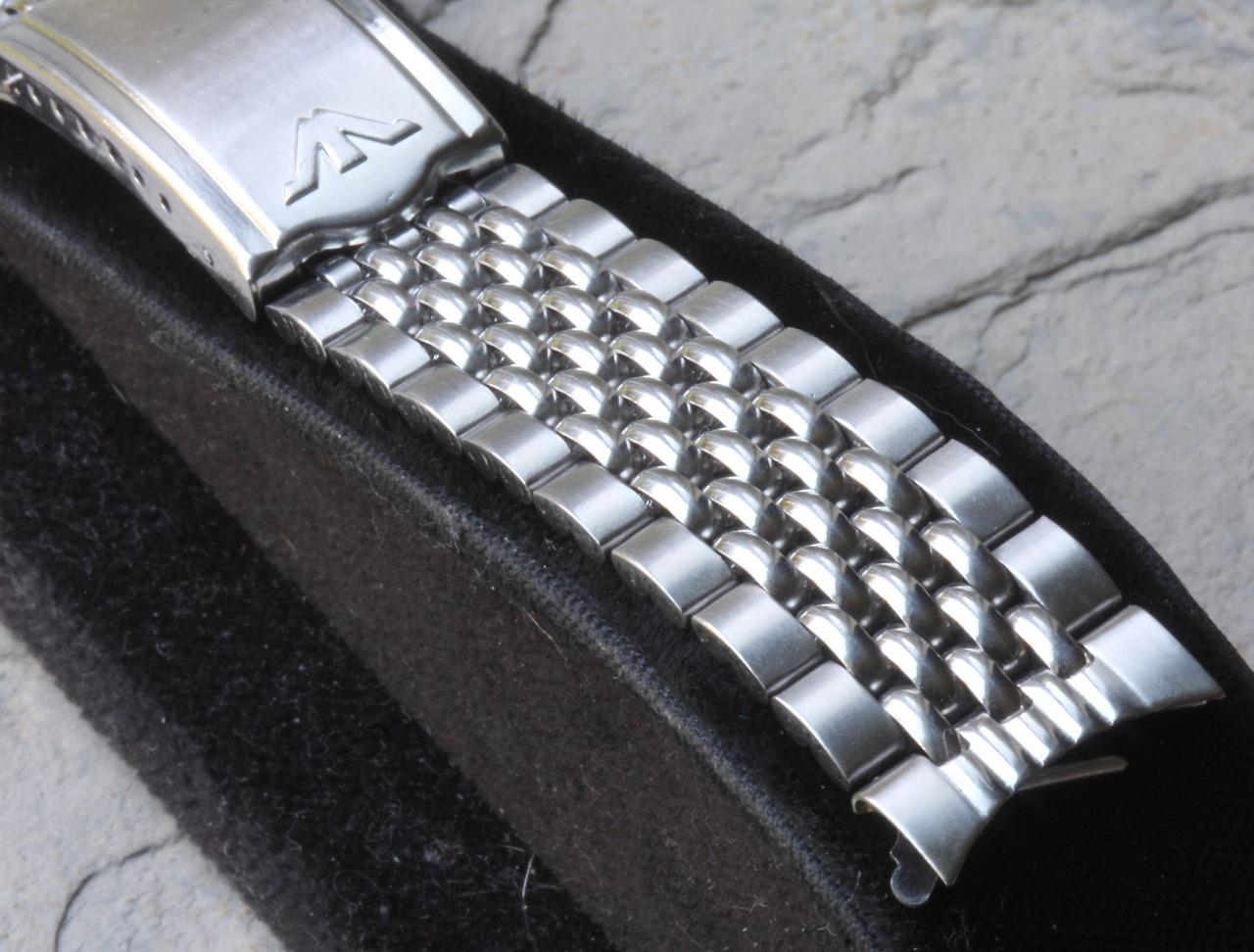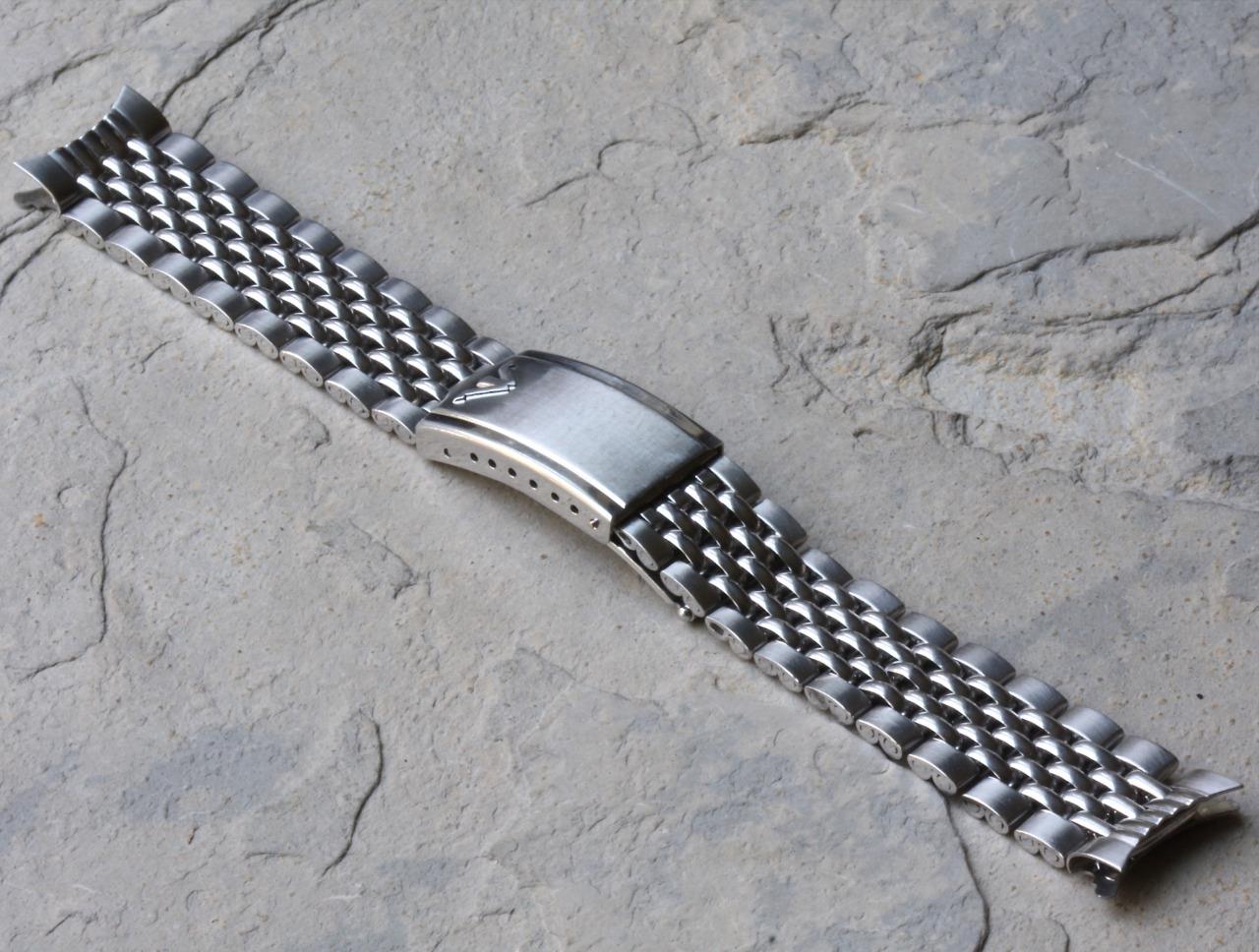 Perfect gradual taper out to the last links before the end pieces, whether you pick the 18mm 19mm or 20mm ends version. Check that the length will work for you as 6 inches (15.3cm) long fully extended. Band sizes down to 5 3/8 inches (13.7cm) with the adjustments in the clasp. You can shorten it even more by removing links, which is easy to do on these bands. If you need it longer, we can sell you extra links and install them. Clasp is 17.25mm wide. Links are 3.4mm thick. Band weighs 35 grams.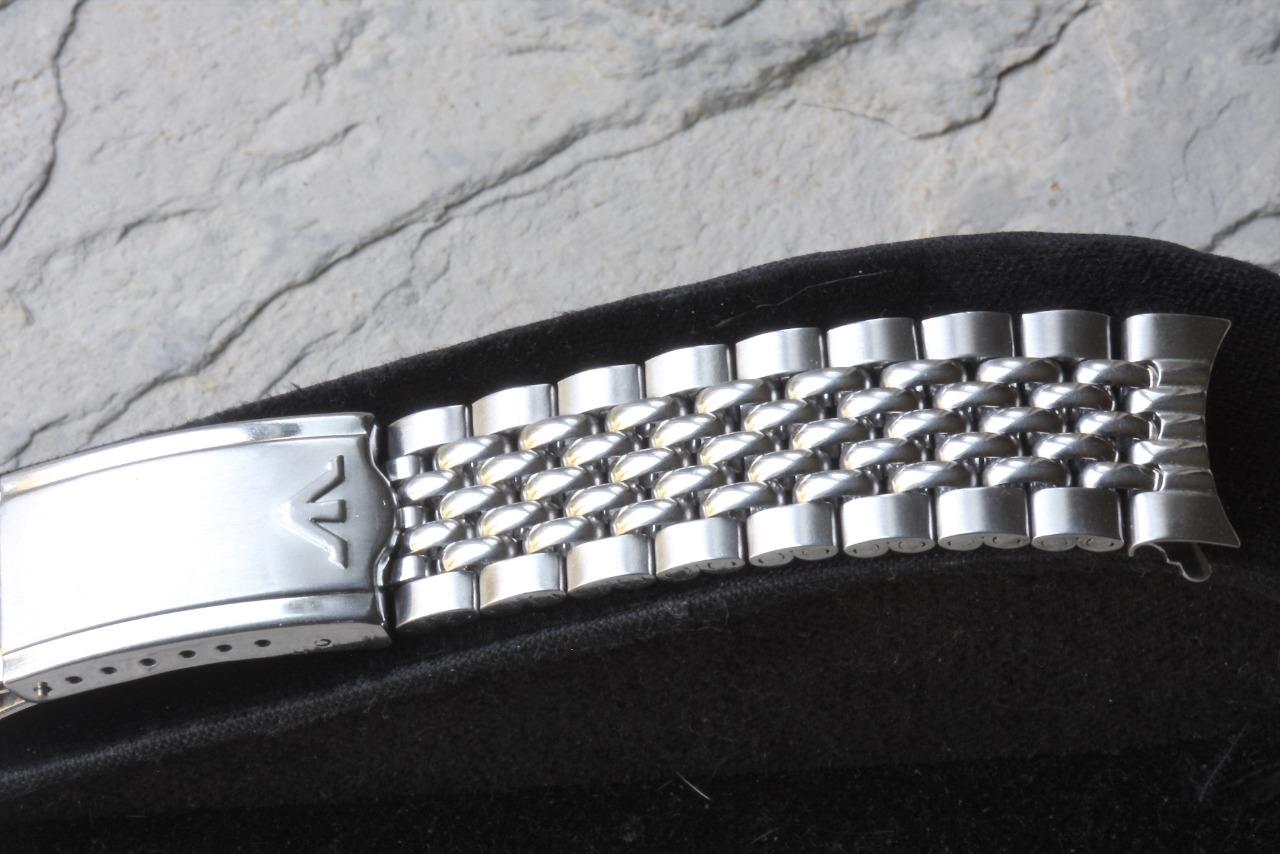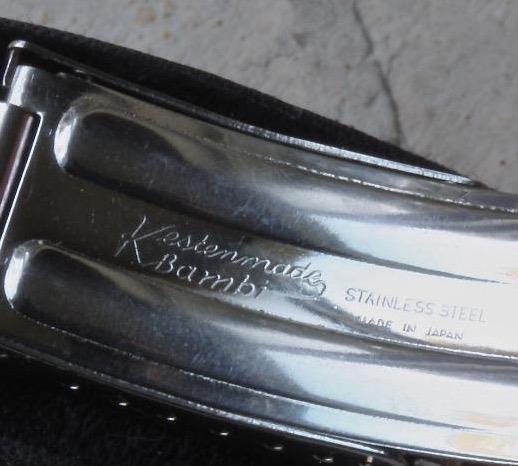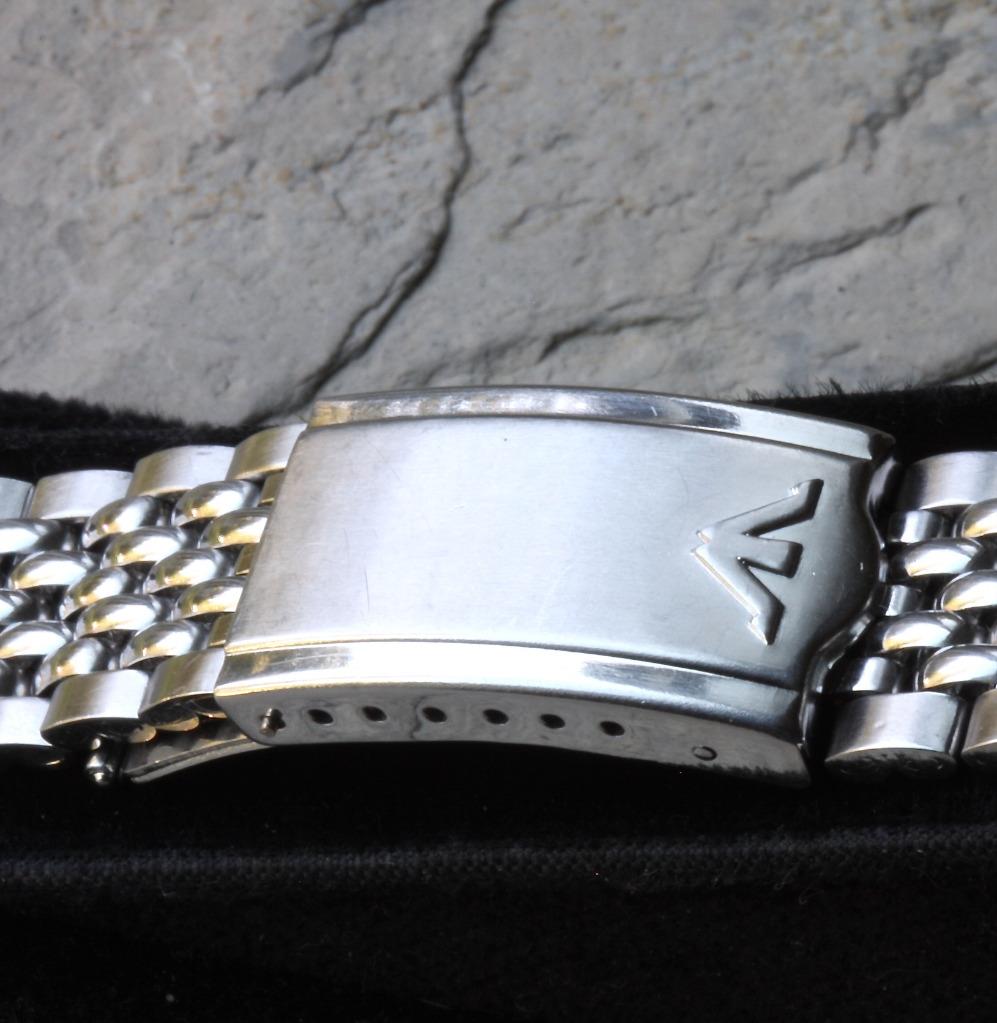 Price $450.
U.S. shipping/tracking is $7.99. International buyers add $90 for Express (arrives in 3-4 days).
EMAIL questions or make PAYPAL to billmahoney@aol.com
Thanks as always for looking - Bill (Squinky)
Squinky.com
We also have BoRs in 17mm, 17.3mm, 19mm, 20mm and 22mm, plus spare links. Modified BoRs for Heuer 1163V and 1163T cases. Spare ends for most Heuer chronograph BoR GF bands. Ask about our special Short & Long versions if you have a small or large wrist. We also have NOS name brand Beads of Rice bands signed Seiko, Titus and Wyler.