I used to have a whole box of these black center link NSA bands, now I'm offering my very last one. It's an NSA style that rarely comes up for sale, and makes a really unique band on something like a Heuer Jarama, a Jaeger Lecoultre Memovox Snowdrop with a black dial and nearly any black dial watch. Can come with 18mm, 19mm or 20mm straight ends, or 18mm curved ends. If you want more than one end set, to be able to switch this Swiss bracelet between different watches, I can sell you a second end set pair. Bracelet is 6 inches (15.3cm) long lying flat. Has a spring-loaded, two-piece clasp, which is very comfortable. Comes in a small round original NSA band container.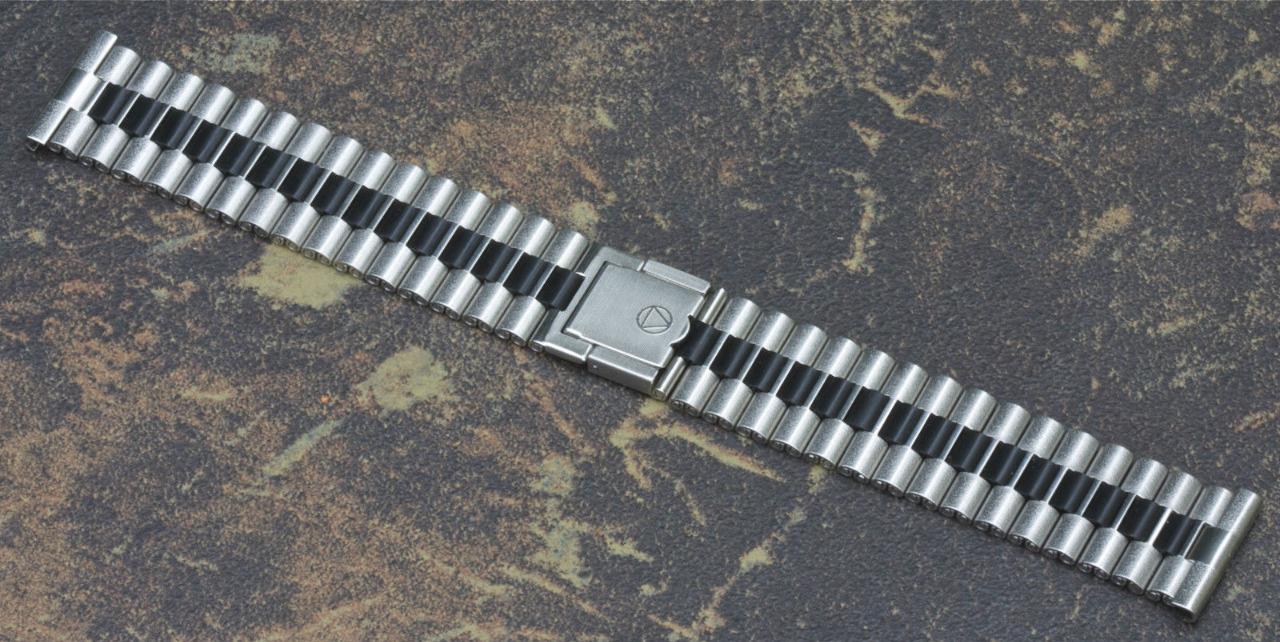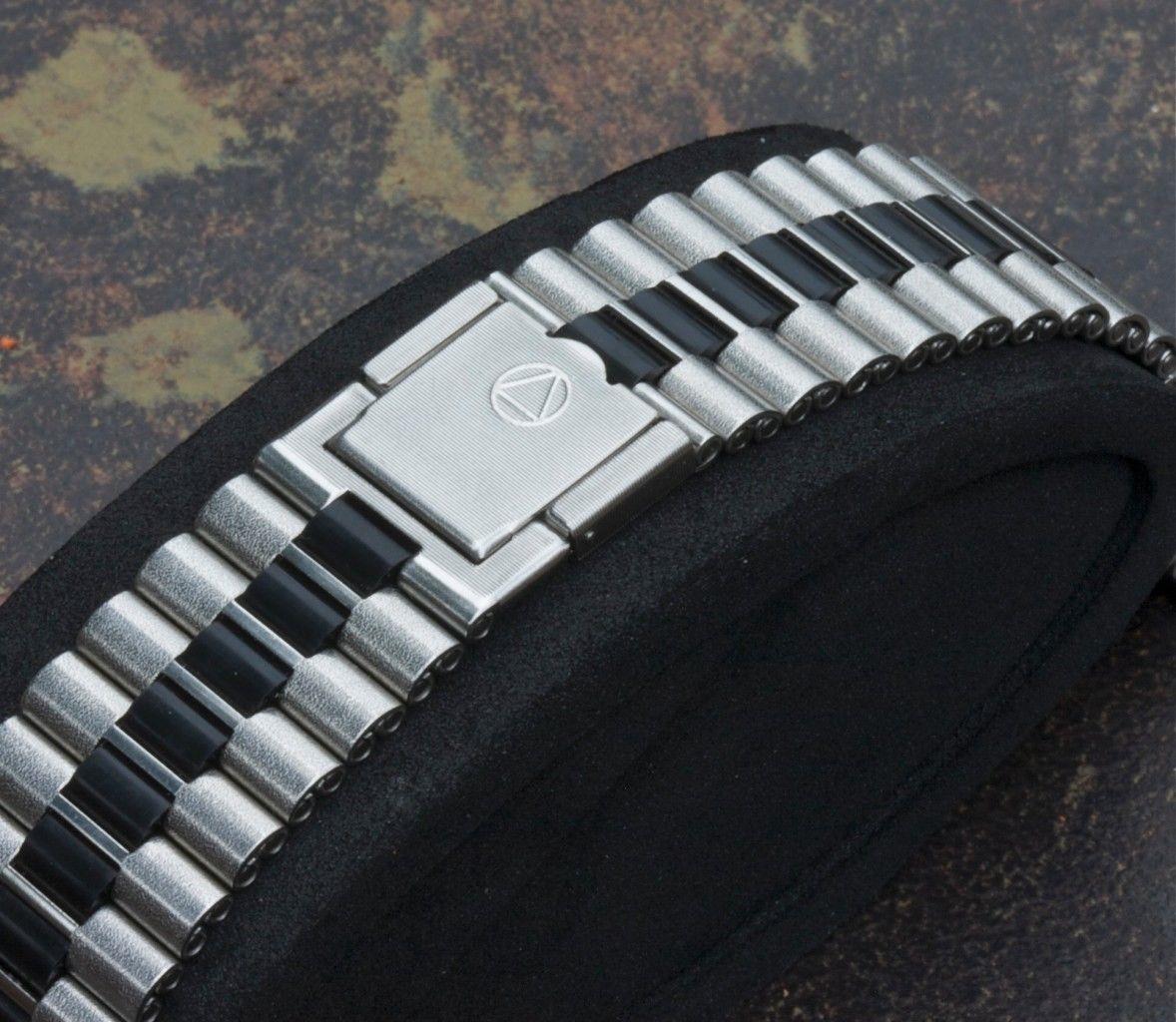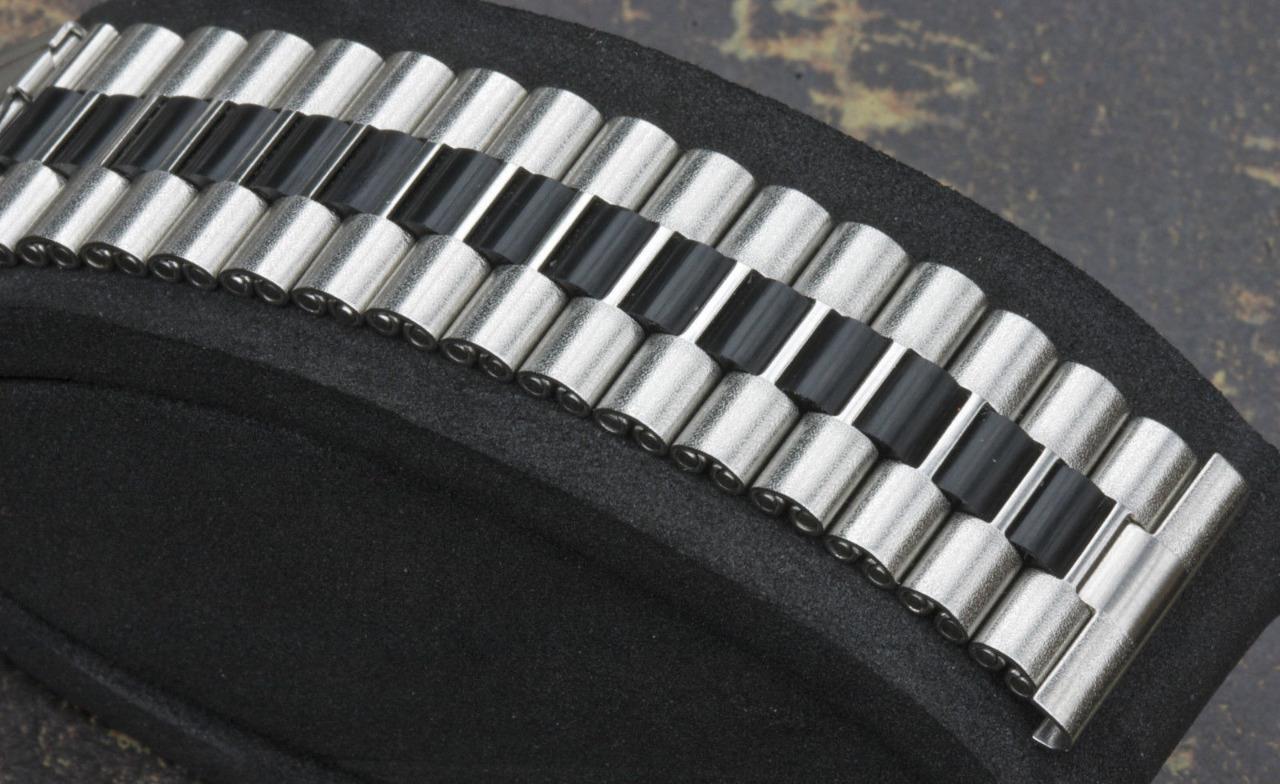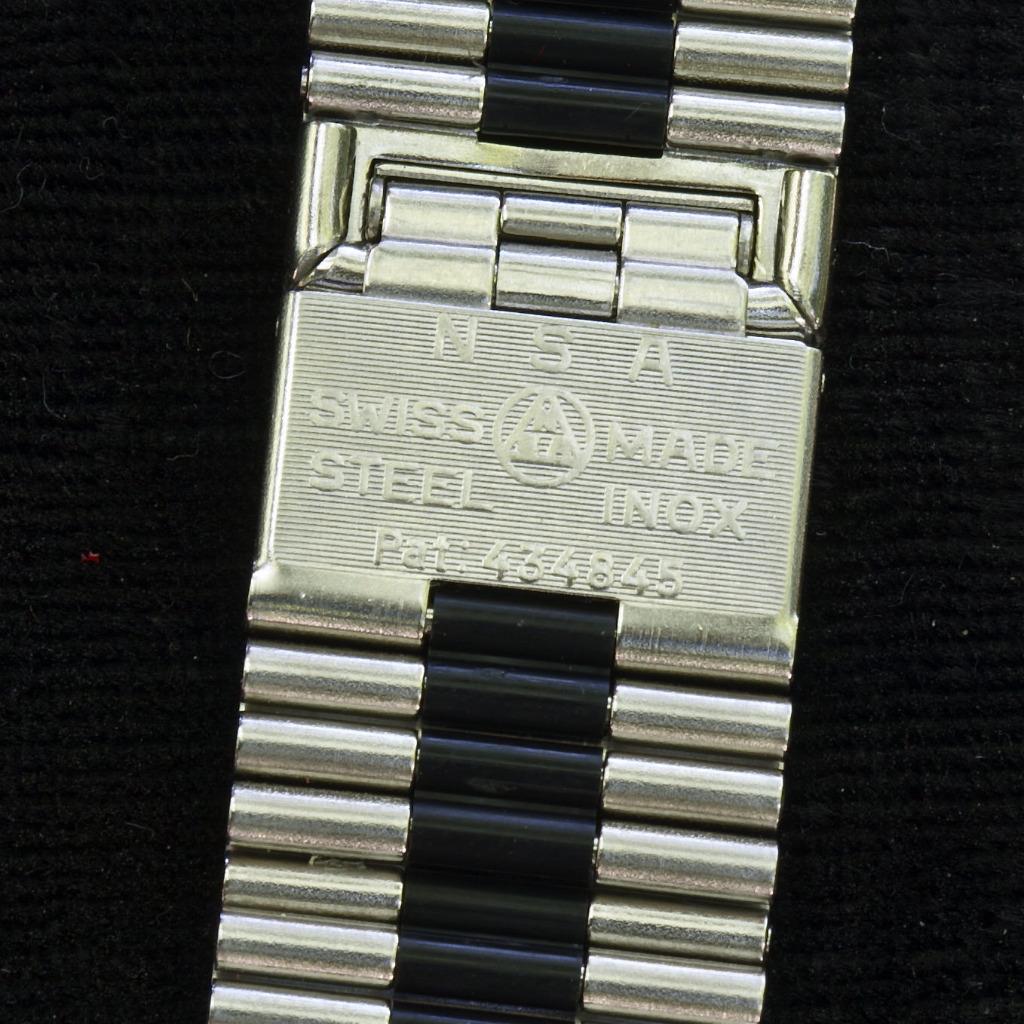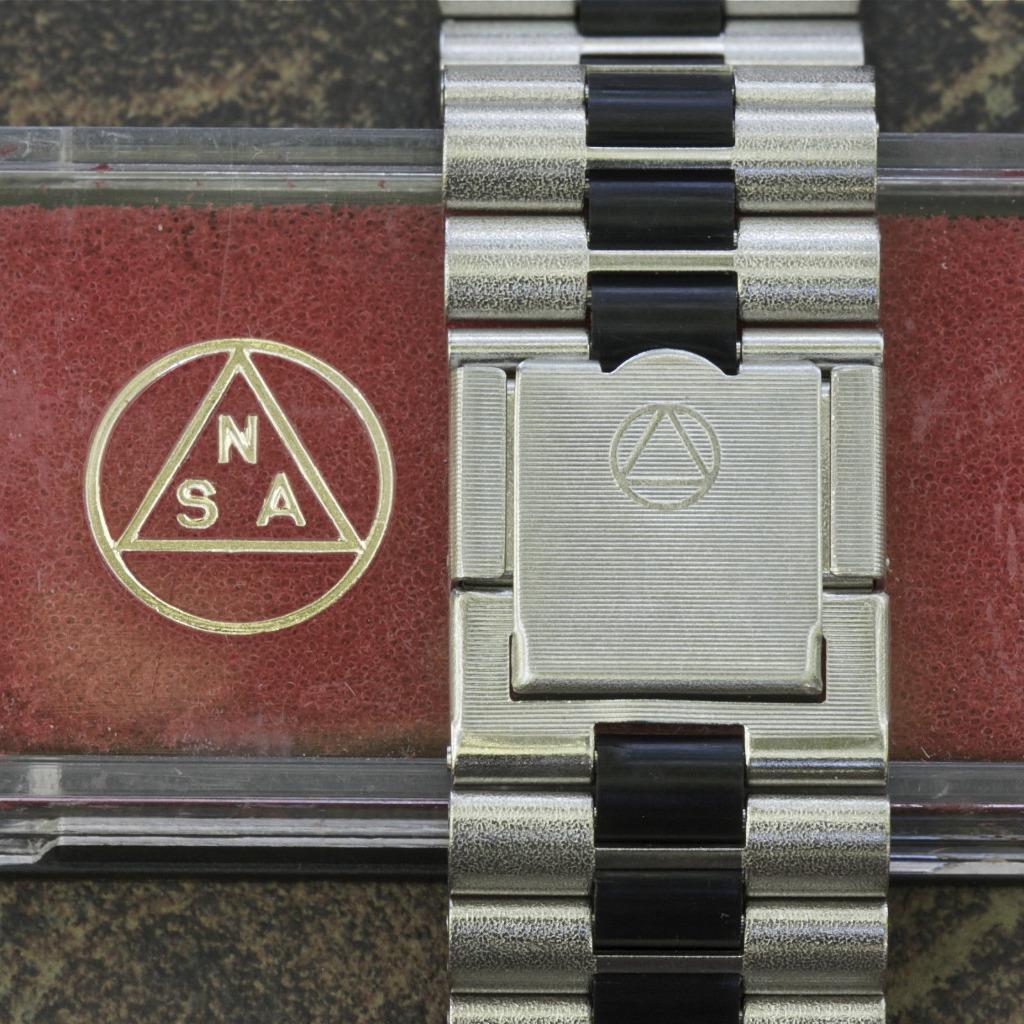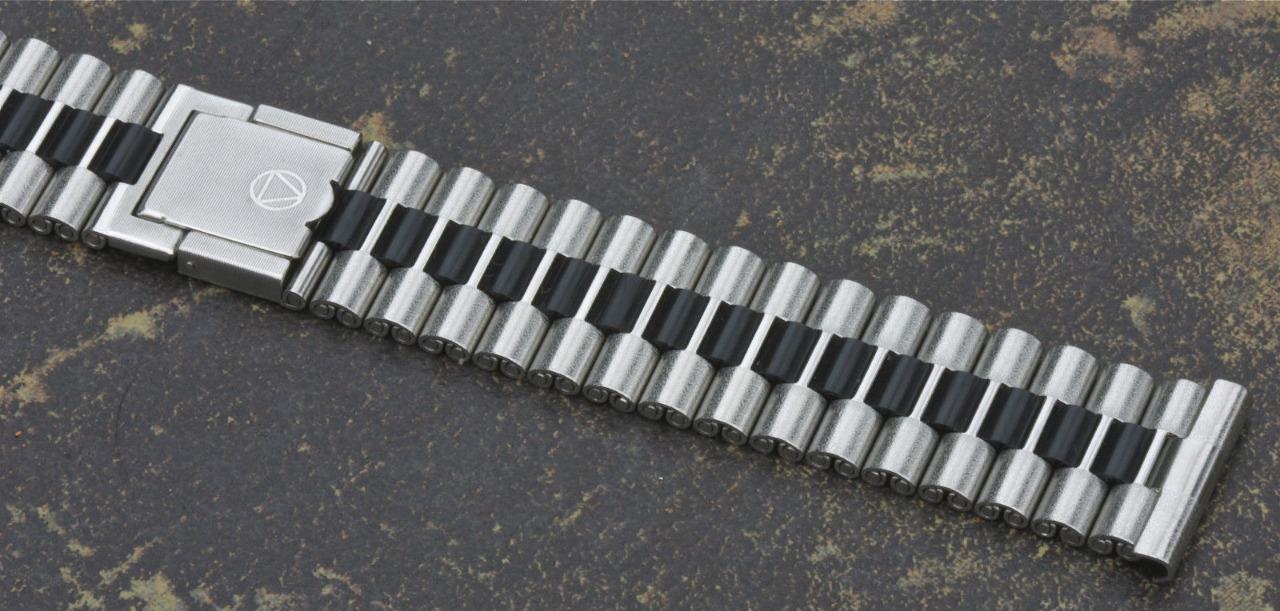 Price: Black links band $425 including U.S. shipping with tracking
You can also opt for this band with blue center links.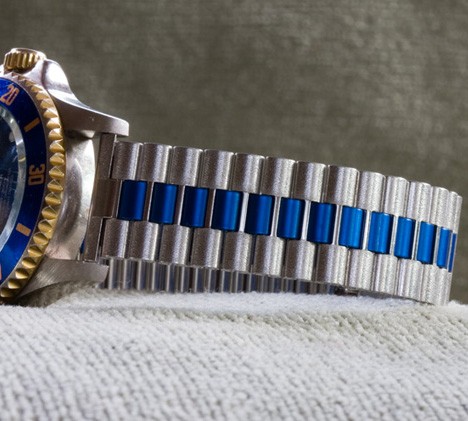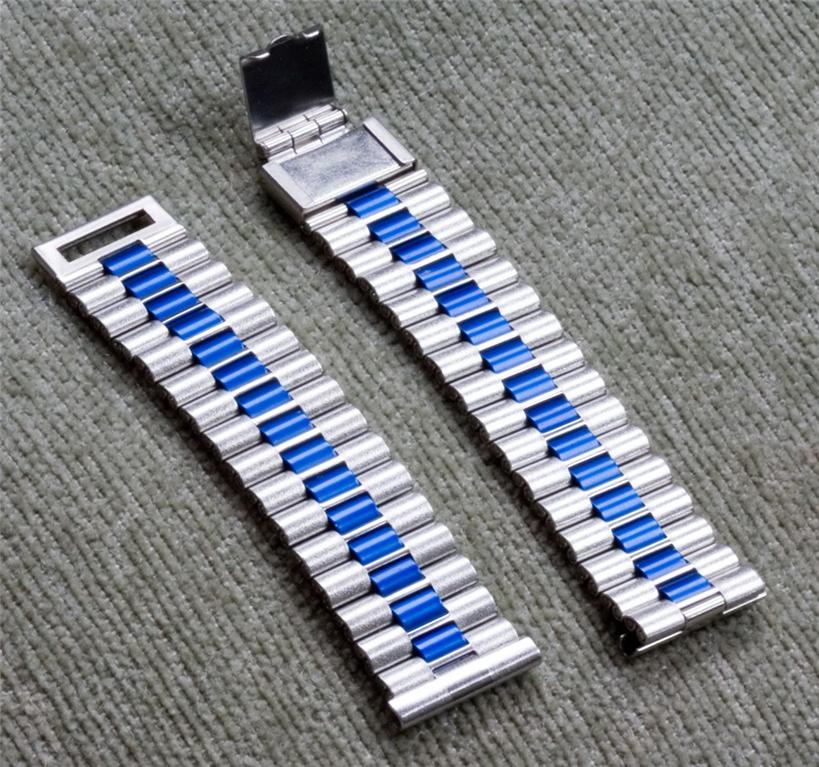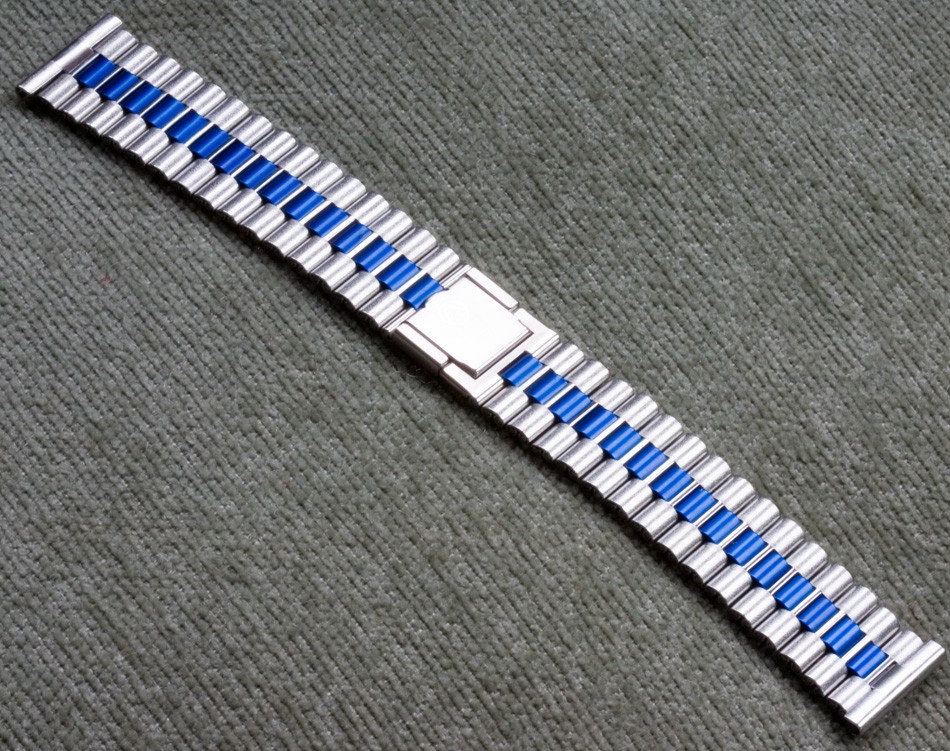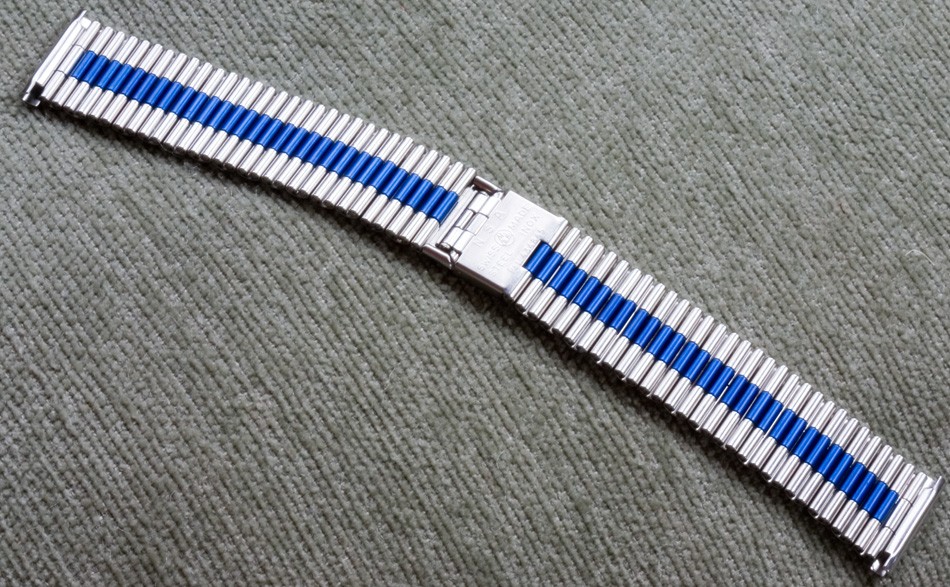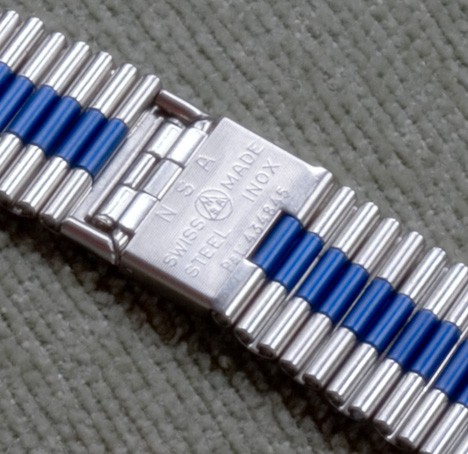 Price: Blue links band $295 including U.S. shipping with tracking
INTERNATIONAL BUYERS: Shipping is $90 via EMS Express arrives in one week.
PAYPAL OR QUESTIONS: billmahoney@aol.com
I have many references here. Regards - Bill Mahoney (aka Squinky)
Go to the NSA Swiss bracelets section at Squinky.com if you want additional photos or information on many other styles of Swiss NSA bands I have for sale, plus spare links and NSA band repair parts.