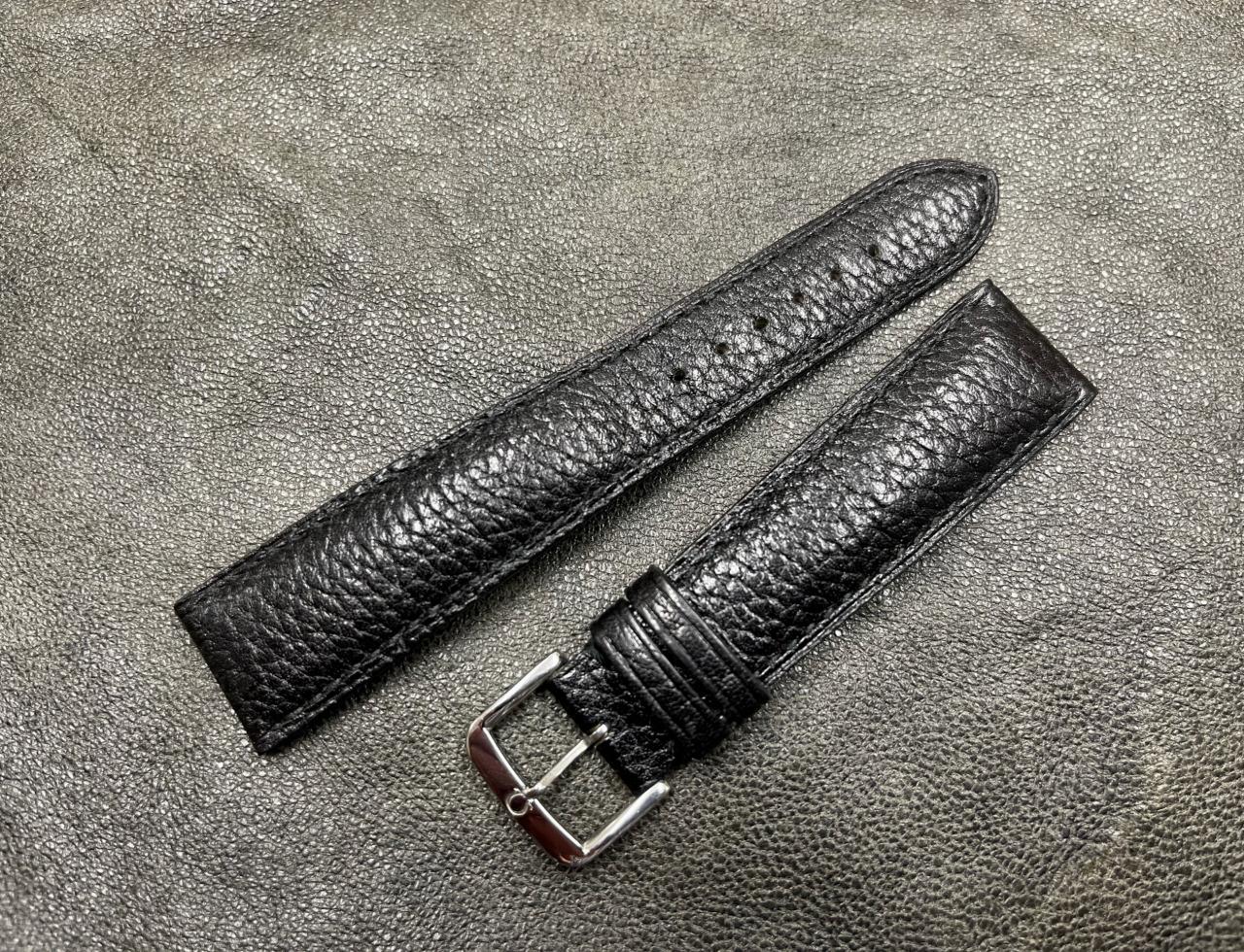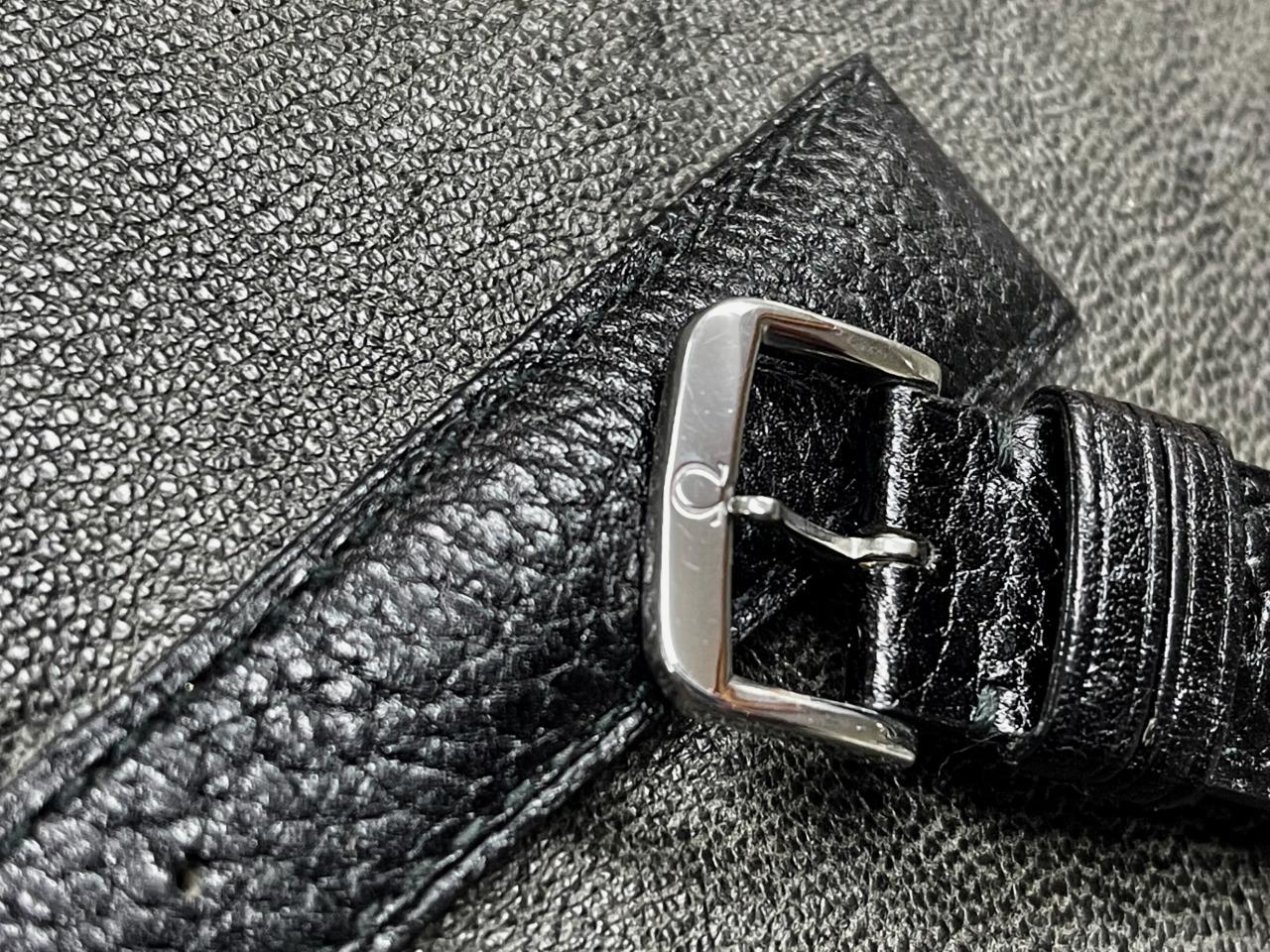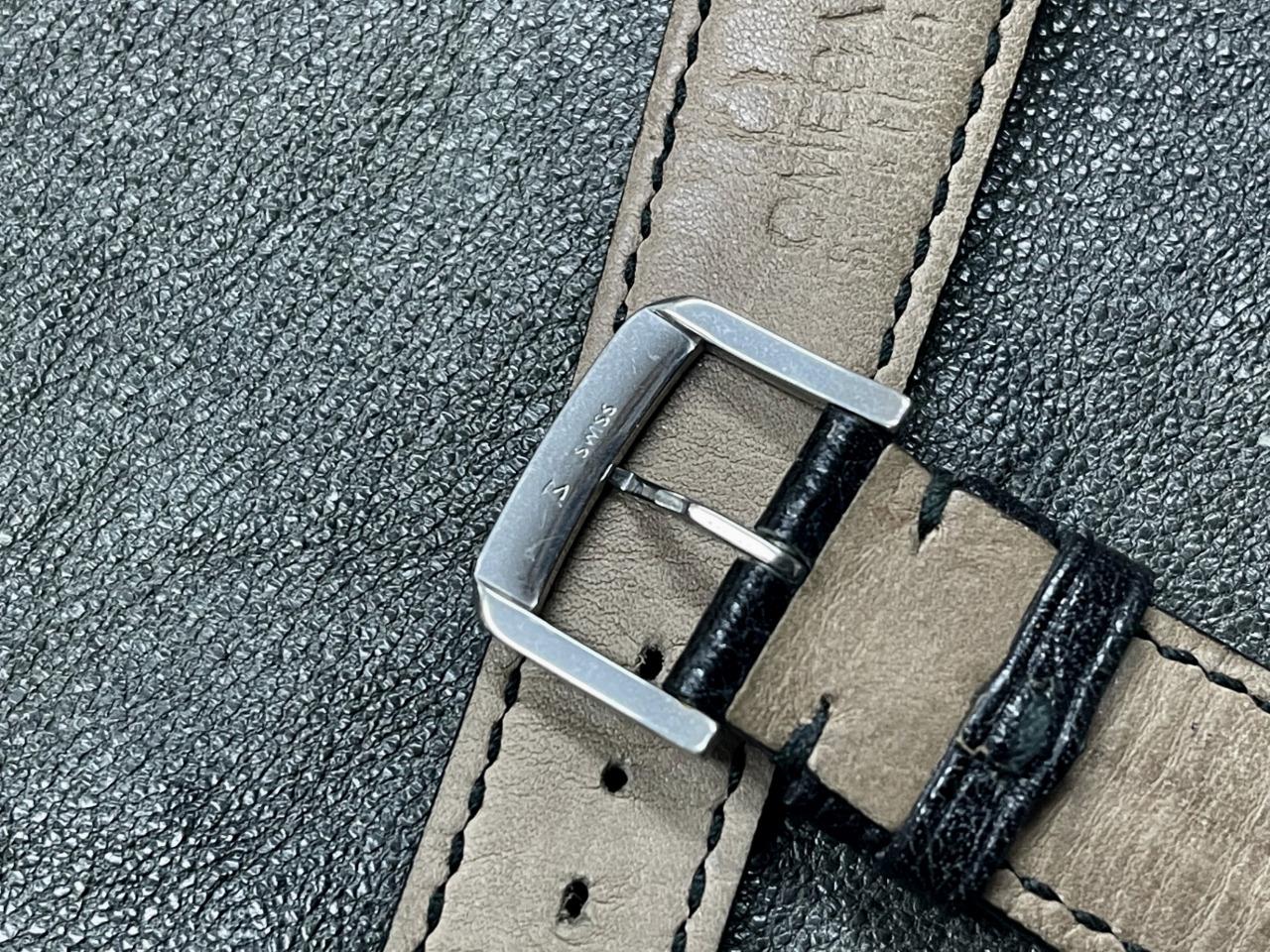 Genuine vintage Omega Speedmaster chronograph watch 20mm ends strap in beautiful textured and padded black leather, complete with a steel Omega buckle. This is a difficult combination to find, as most vintage and new Omega Speedmaster bands are sold without any buckle and then you have to search for one. That can cost as much as the strap. This was discovered in a watchmaker's old stock, probably from the 1980s or 1990s. Guaranteed authentic from Squinky, a eading vintage watch bands supplier. Highly textured band made in Switzerland, which will suit any 20mm lugs size Omega Speedmaster Moon Watch model from the 1960s to today's new models. This gem won't last long.
Has the half-length padding styling that marks an Authentic Omega strap. Embossed Omega Swiss Made with model number 31 on the back. The buckle has the "B Swiss" engraving on the back. Has full stitching to remain durable. Standlard length strap measures 7 3/8 inches (18.6cm) with the pieces end to end, not counting the buckle. Metric measurements of the two individual pieces are 113/73mm. Padded strap is 4.7mm thick where it meets the watch and 2.7mm thick through the rest the strap. The buckle end size is 16mm in case you want to substitute an earlier Omega buckle.
Also browse the Squinky Vintage Watch Shop to see the 1960s vintage flat-link bracelets that we sell for Omega Speemaster Seamaster 120 300 and other fine Omegas. You can add your own Omega end pieces or even buy the scarce 19mm #6 type ends from us directly for a Pre-Moon Omega Speedmaster reference watch. Great way to save your valuable Omega 7912 or other early bracelet from daily use.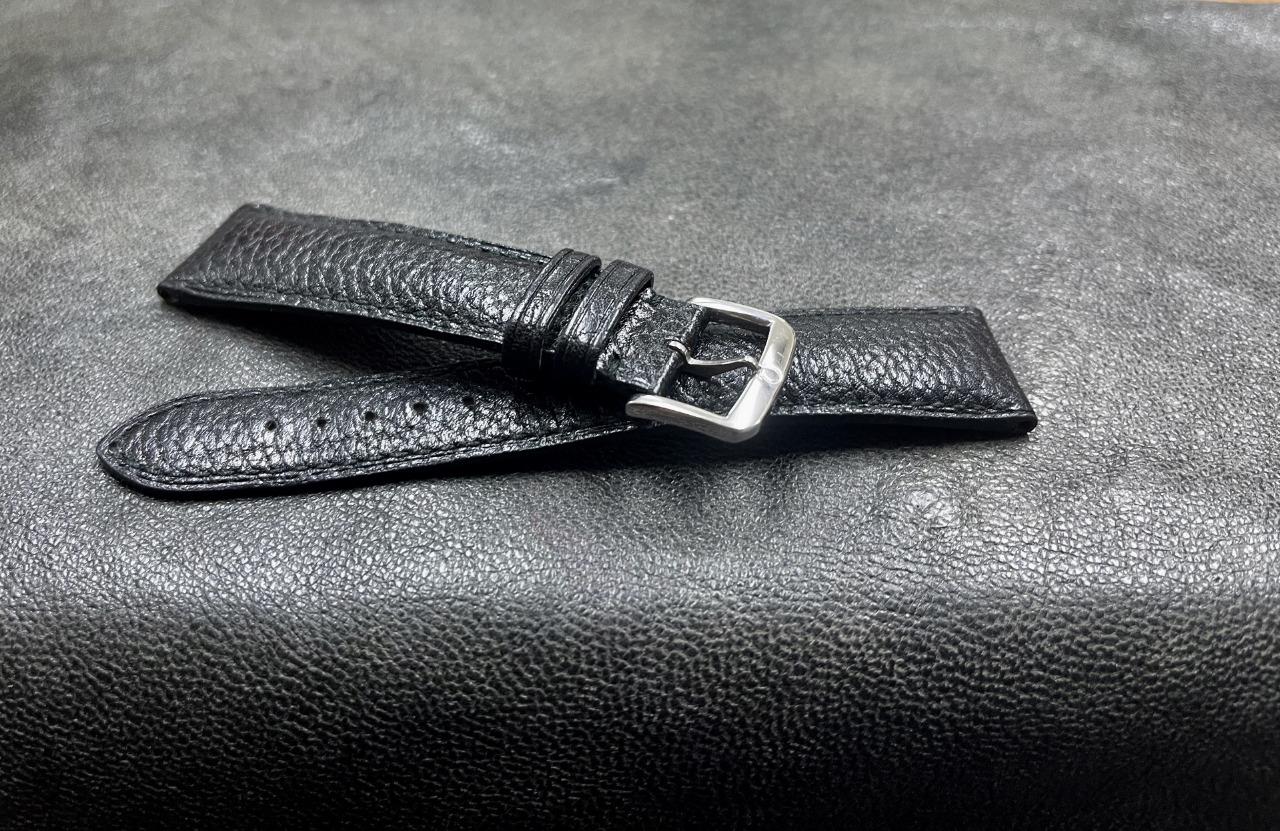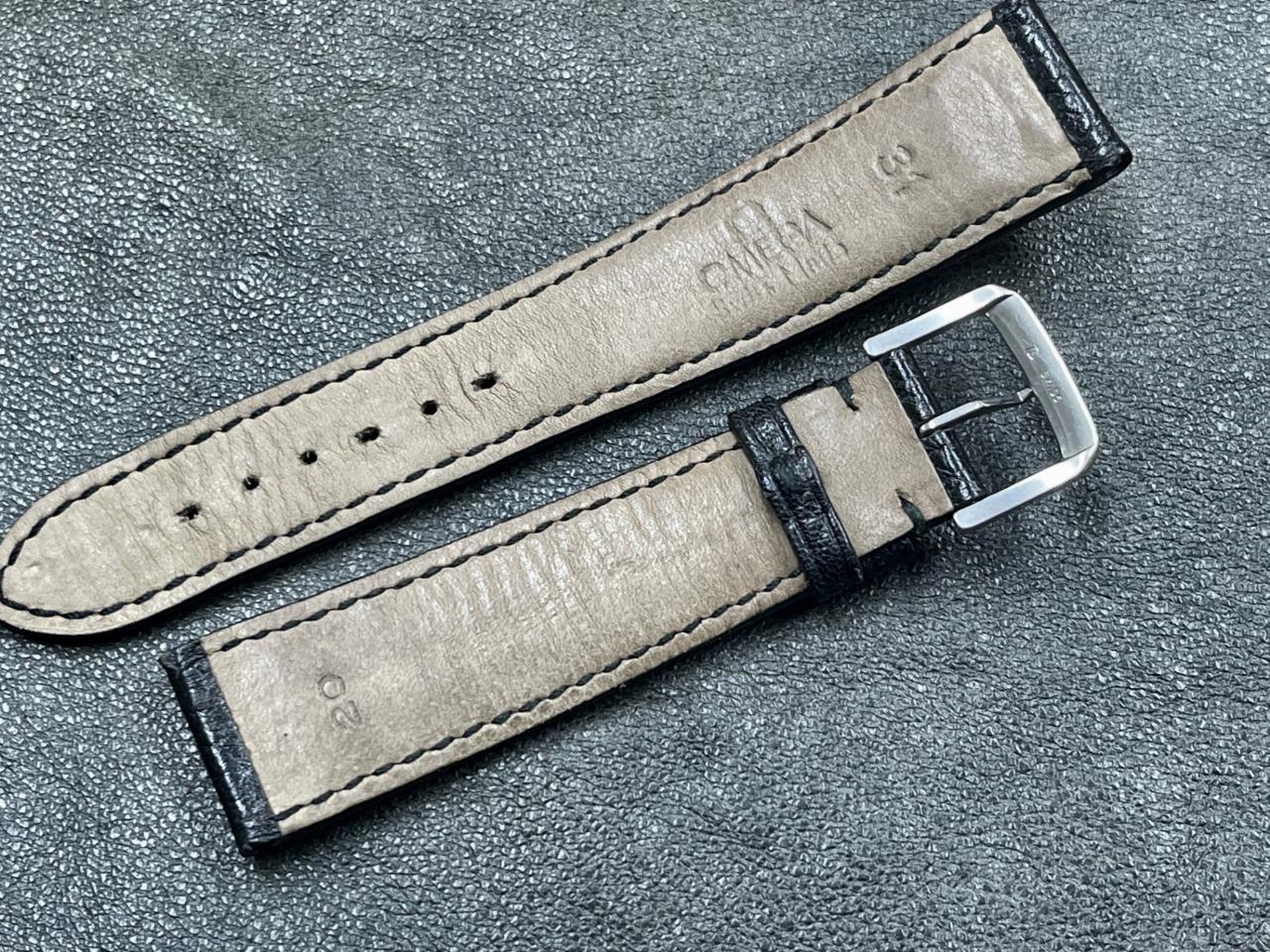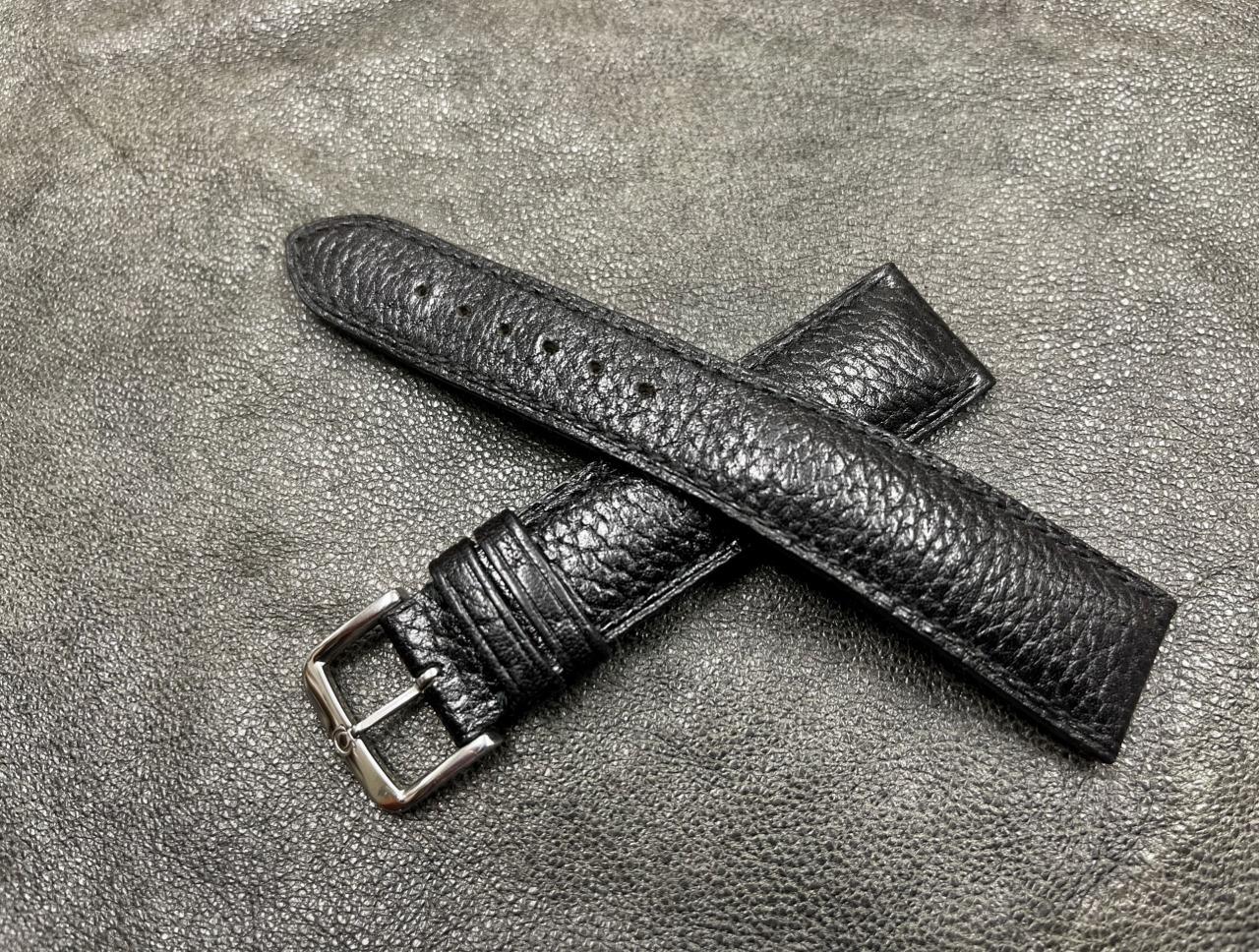 Price is $375 plus $8.99 for U.S. shipping. International buyers email for a shipping quote.
Paypal or Zelle to billmahoney@aol.com
Thanks - Bill Mahoney (Squinky)
Squinky.com
Squinky is now a leading Omega vintage watch parts supplier.