FS: Tropical dial Omega bumper early ref. 2374 on kangaroo strap
Some watches you can buy anytime. Other watches are simply made by time, and this oversize early Omega steel bumper is one of them. This 77-year-old shows its life on its face, just like we do. Tropical dial lovers will really get the vibe of this reference 2374 with the stylized, deeply curved lugs. Not often that you see Omegas in the single digit millions range on the movement serial number and even less often with the cal. 30.10, one of Omega's first automatic movements and considered the flattest automatic from the 1940s. Manufacture of this 9.78m serial # watch dates back to 1943.
Add to that the WW2 wartime era inscription dated Dec. 1944, with the name later scratched out by hand. I picture someone pawning it and not wanting their relatives or neighbors to know. This 2374 has the unusual Omega stamping all on the outside of the case back and the less-often-seen, blued steel lume hands. Comes on a period-correct Genuine Kangaroo old stock band fitted with a Staybrite buckle. Just came back from getting a complete servicing.
Remarkably, the case front has survived with its original unpolished satin finish, and there is not a single watchmaker's repair mark on the inside of the case back.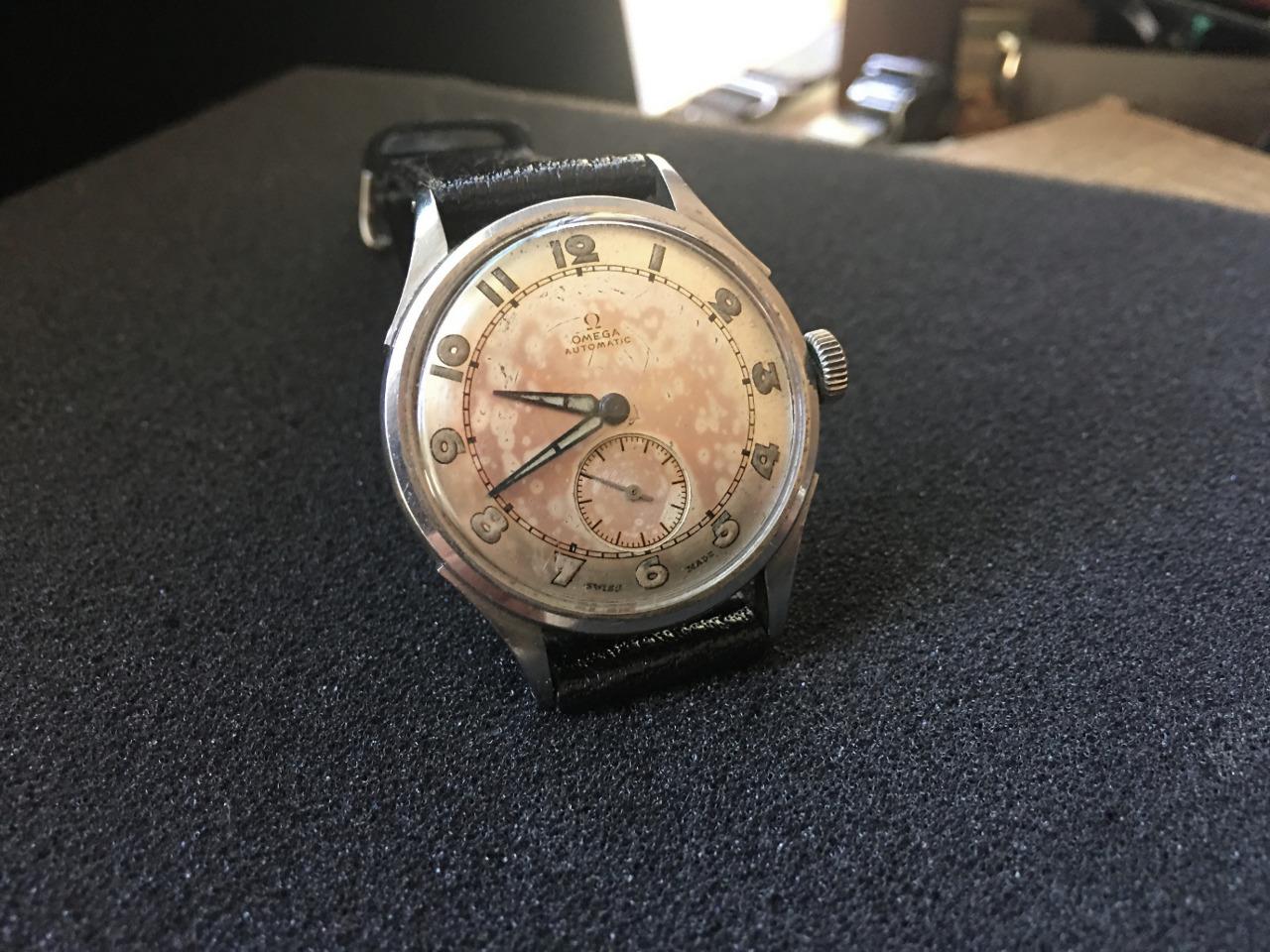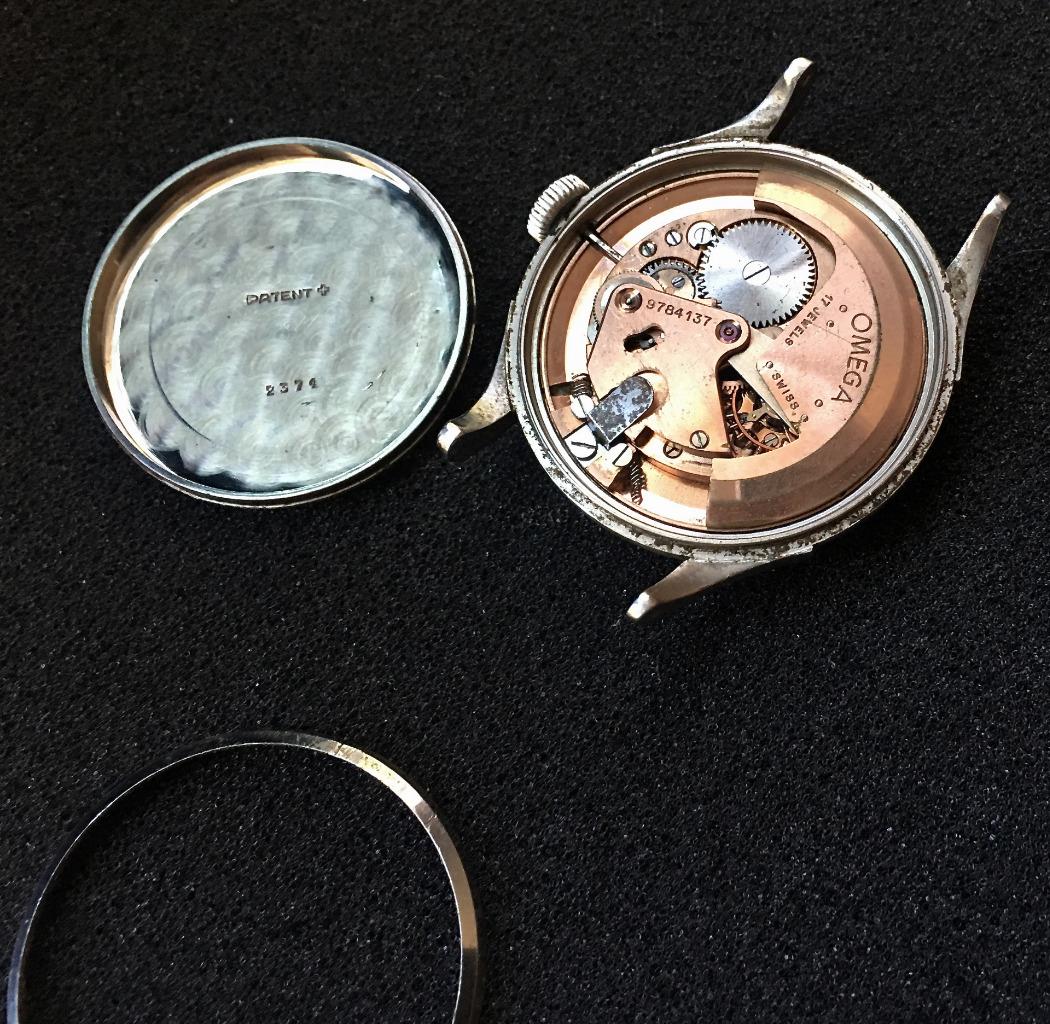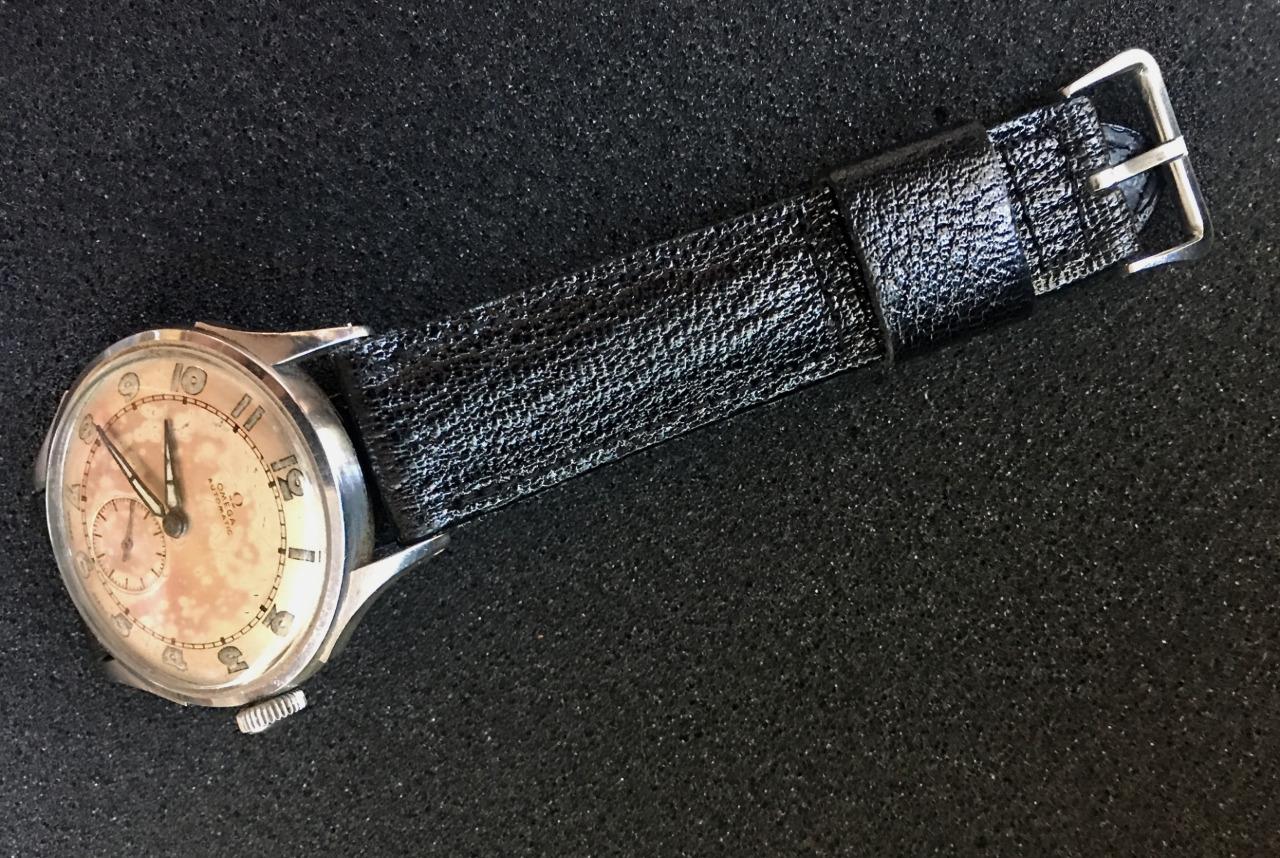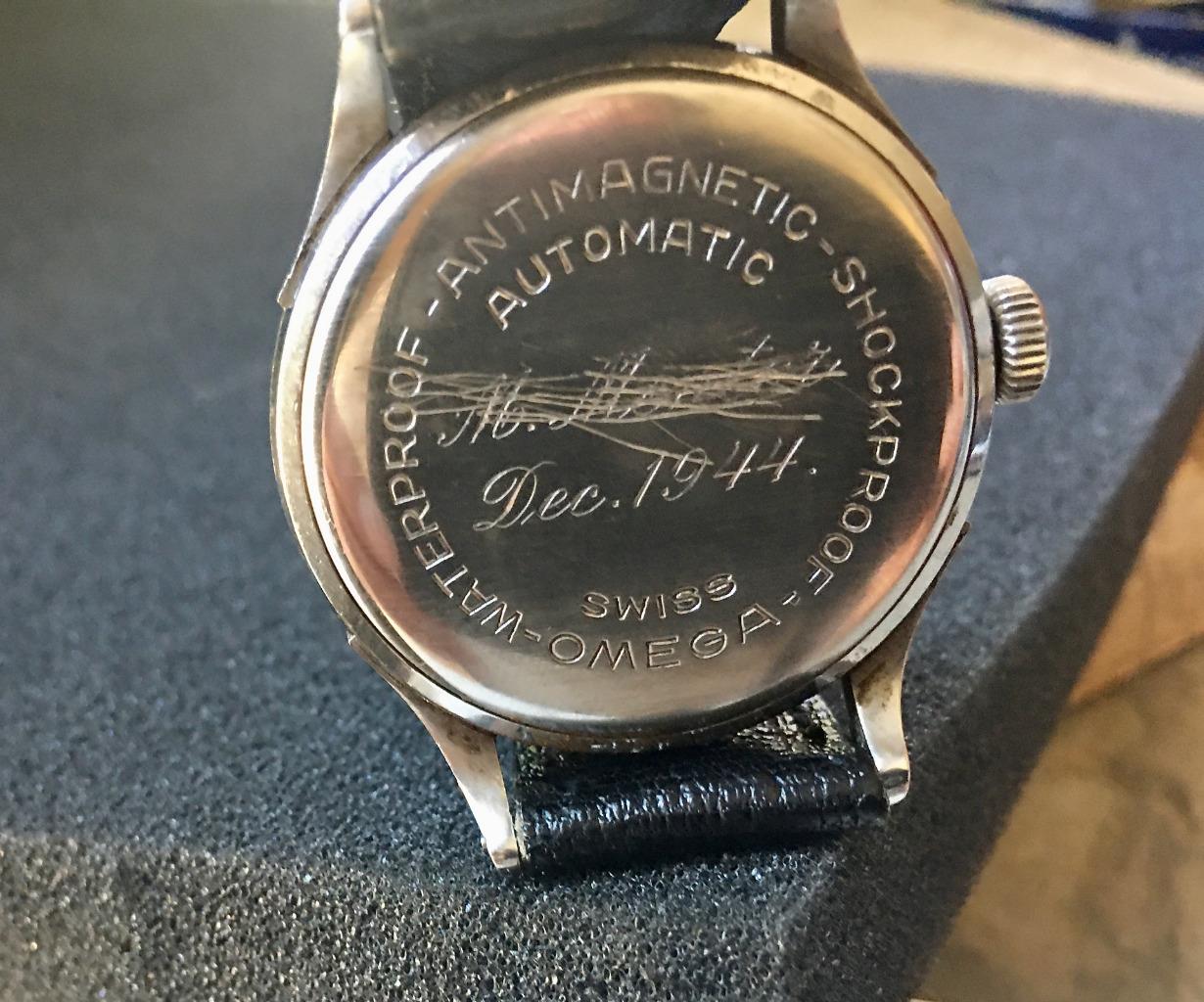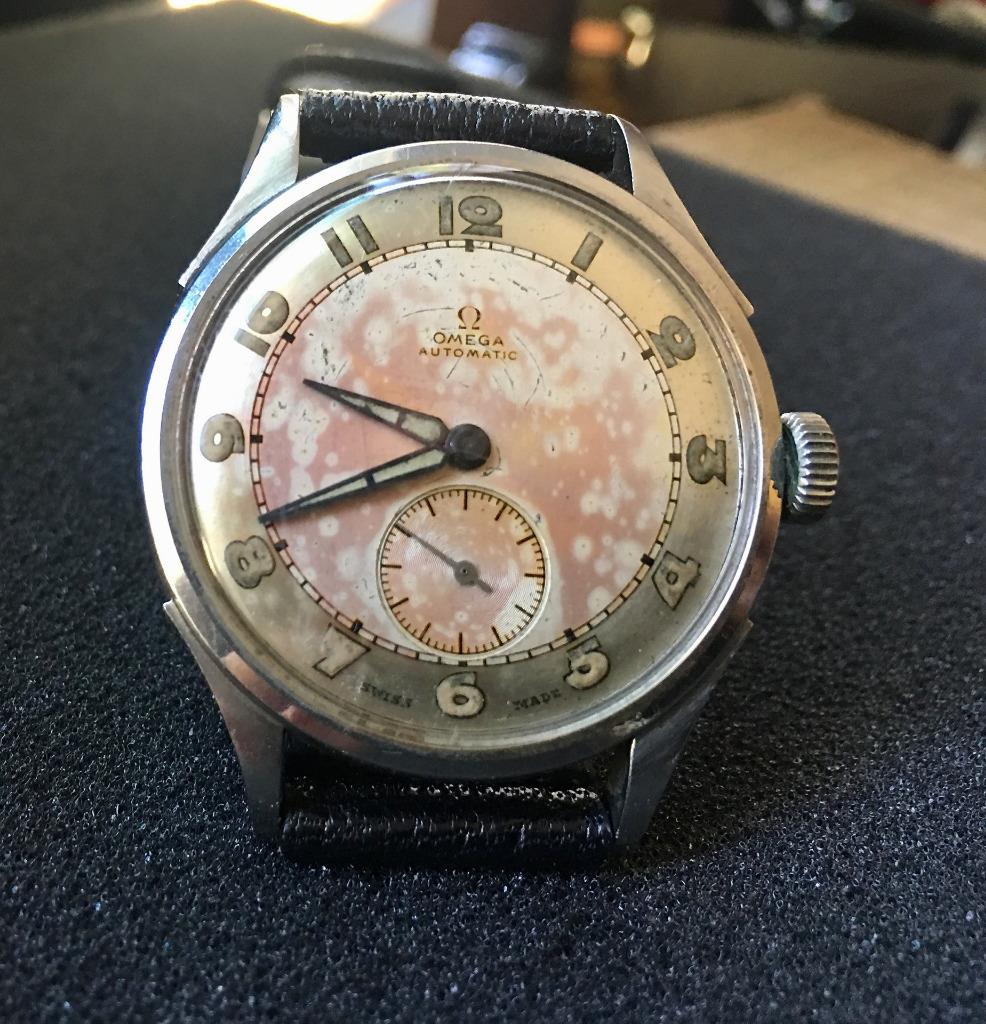 More photos available on request. Email inquiries to billmahoney@aol.com
Omega steel bumper automatic ref. 2374
Date: 1943
Movement:Omega 30.10 bumper automatic
Dimensions: 35mm across (not counting crown), 9.7mm thickness
Case: stainless steel early Favre patent pressure-ring snap back
Band: NOS Kalbe Genuine Kangaroo with Staybrite buckle
Condition notes: Original unsigned steel crown. Just fully serviced.
Payment: No PayPal. Bank wire transfer or U.S. check or money order.
Price: $995
Shipping cost is buyer's responsibility. Service and cost to be agreed mutually. I have been a trusted seller here for more than 15 years and there are 17,000+ positive feedback references at Squinky.com
Three-day return option offered if we agree something was not as described.
Thanks for looking – Bill Mahoney (Squinky)
Squinky.com