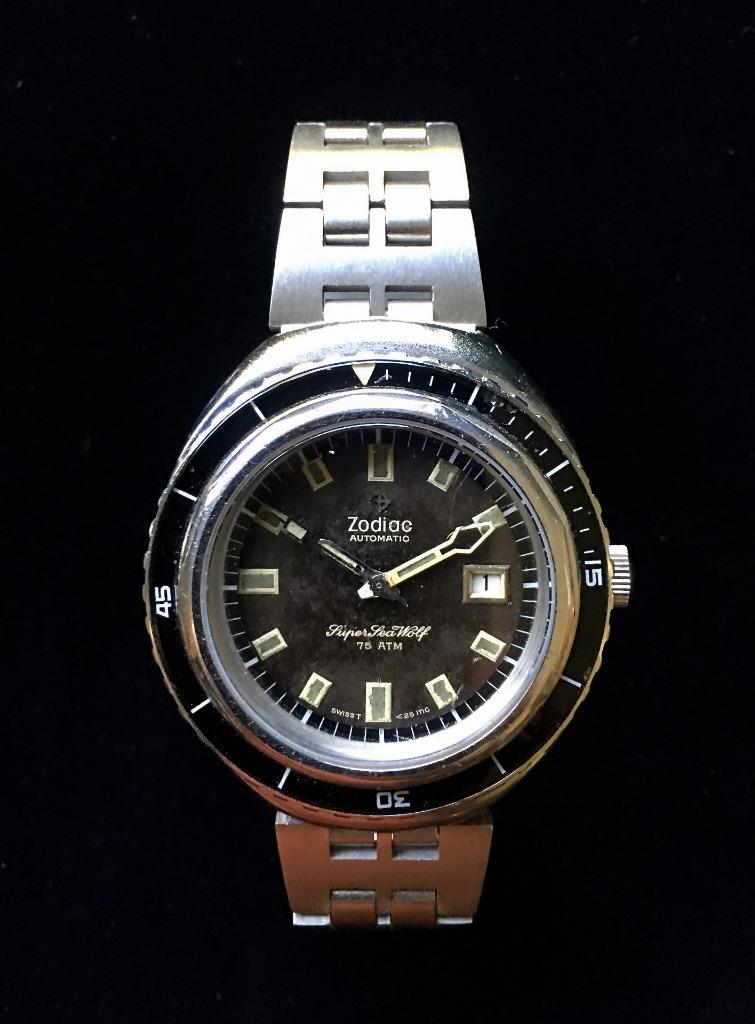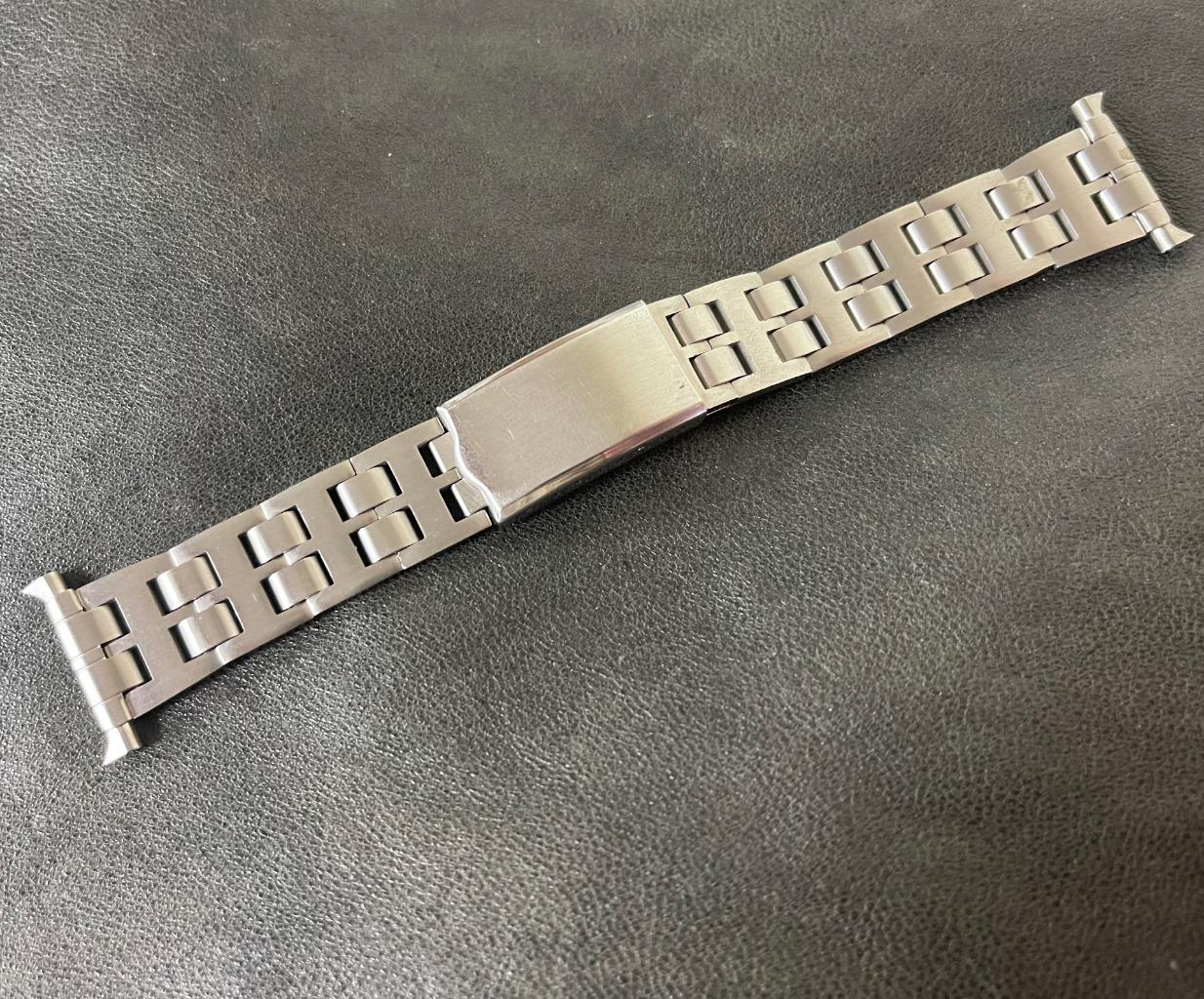 Finding good steel bands to fit the large size of your vintage Zodiac Super SeaWolf or Zodiac chronograph from the 1970s isn't easy. We're offering a New Old Stock JB Champion USA bracelet here in the same style that appeared on several of the most collectible Zodiac models. Great for a Zodiac Super Seawolf Valjoux 72 chronograph or coffin case orange Zodiac Sea Wolf.
This version of the bracelet is especially versatile because it has JB's patented horned shaped, spring-loaded ends. That means you can shift this bracelet from your 19mm lugs Super SeaWolf to any watch from 17.3mm lugs to 22mm lugs. This is the original pattern JB Champion USA steel vintage bracelet for many Zodiac models, just without the Zodiac logo on the clasp (you can add a Zodiac clasp later if you find one). This version has the special wider, gradual flared links that make a good transition to the large SSW just perfect. The widest link before the ends is 17mm. That means this band will work on an 11/16 lugs Zodiac Sea Wolf without overpowering it.
Also a compatible 19mm lugs bracelet to other divers with the same case as the Super Sea Wolf but with brand names such Gruen.
This bracelet is New Old Stock from the 1970s with a satin finish throughout to the Stainless Steel. In mint NOS condition. Generous length band is 6 1/4 inches long (16cm) counting the curve of the clasp and you can adjust the length in the clasp to make it shorter. Plus it's very easy to remove any link. We sell extra original links to lengthen this bracelet.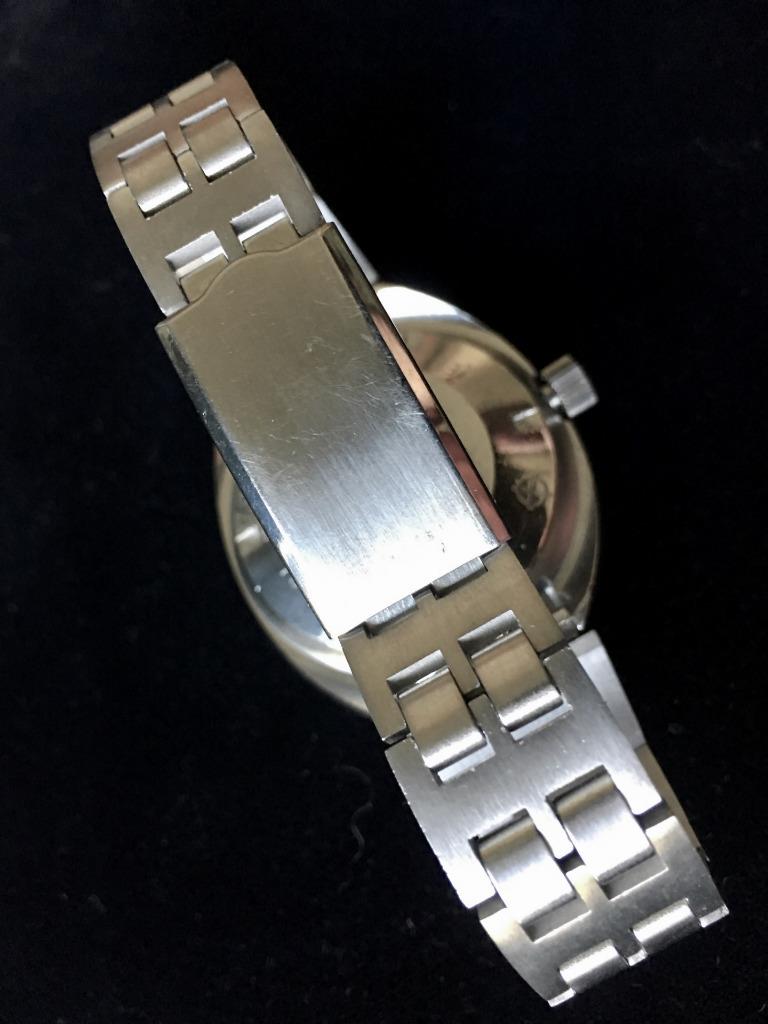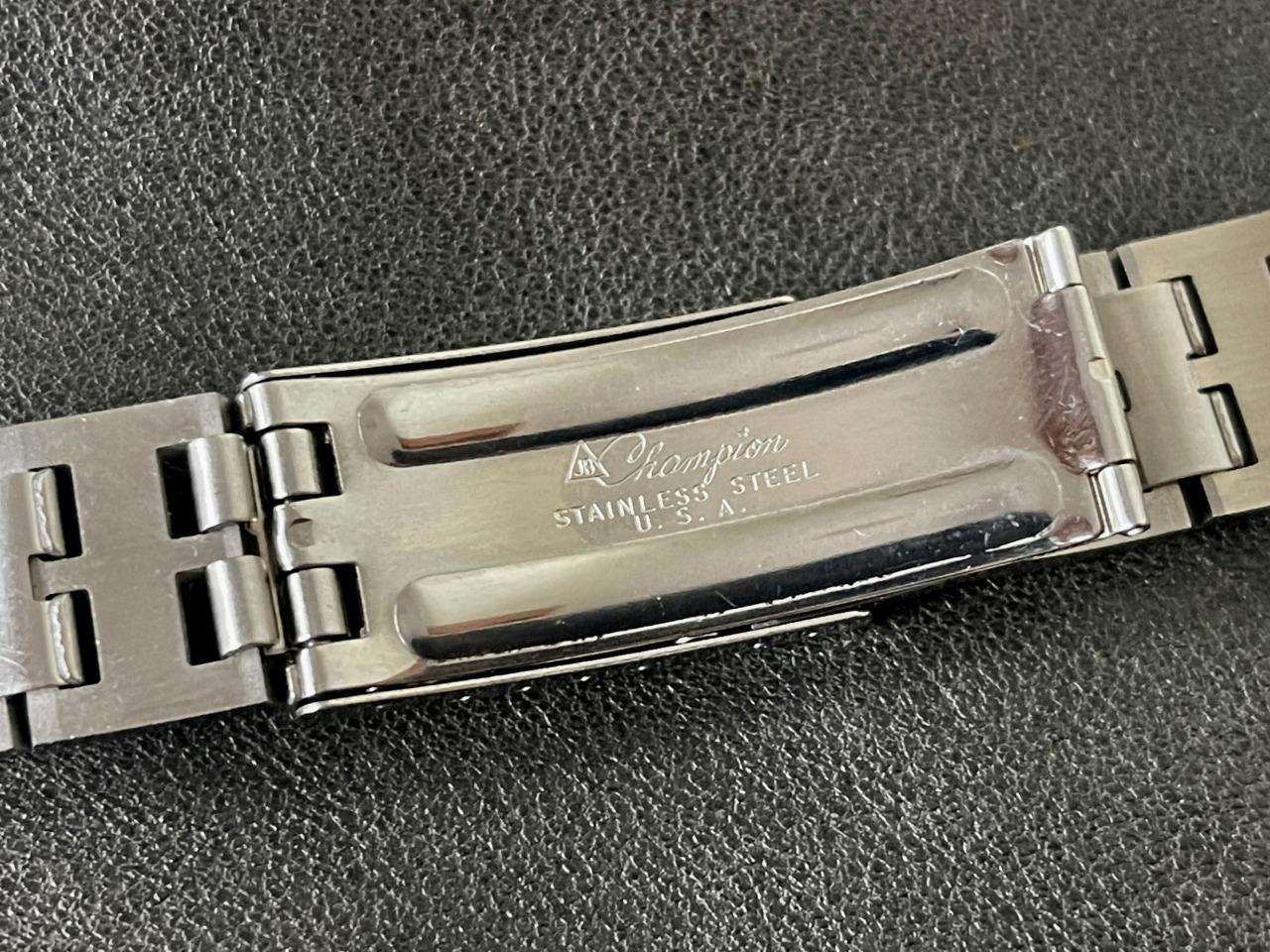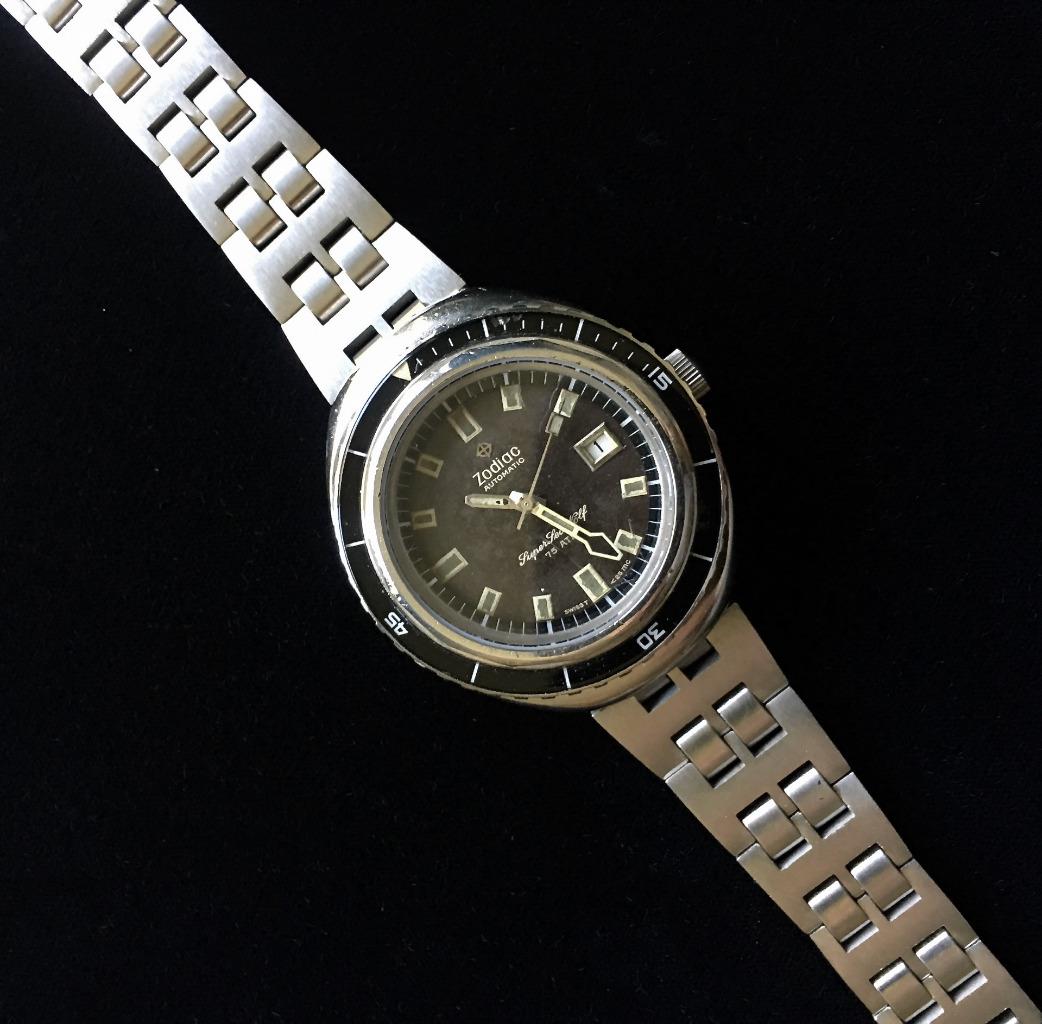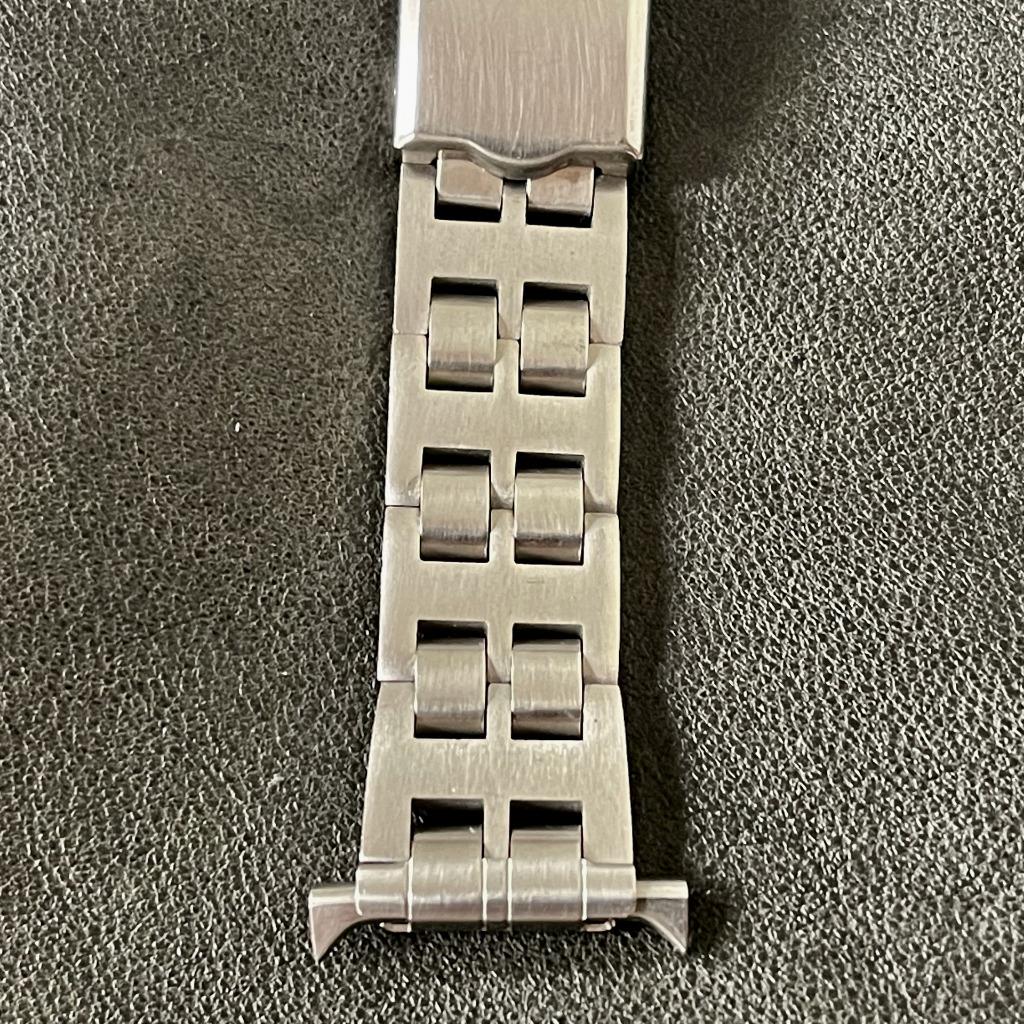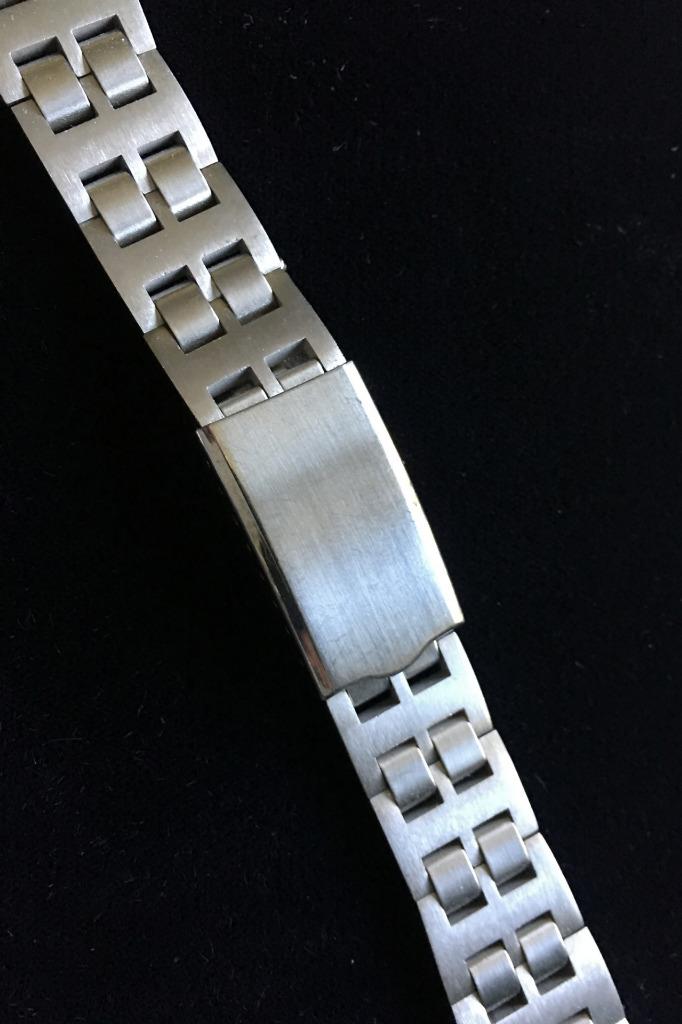 Price is $295.
Email billmahoney@aol.com for pictures and details.
SHIPPING: U.S. shipping with tracking is $8.99. International buyers email for shipping rates.
PAYPAL or QUESTIONS to billmahoney@aol.com
Thanks - Bill Mahoney (Squinky)
Go to the Zodiac section of Squinky.com for special 11/16 ends bracelets for Zodiac Sea Wolf 1950s/60s models or the Tropic Rubber Straps section for a wide variety of 18mm and 19mm Tropic dive bands.