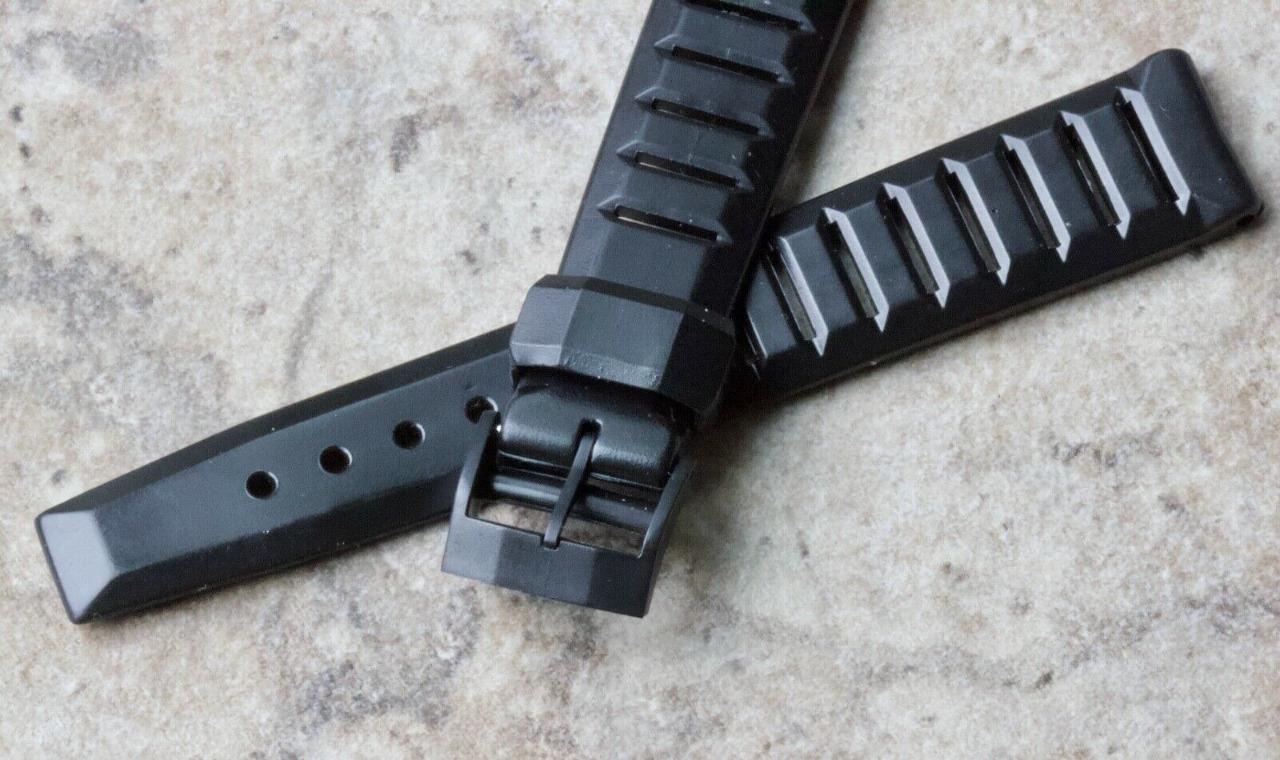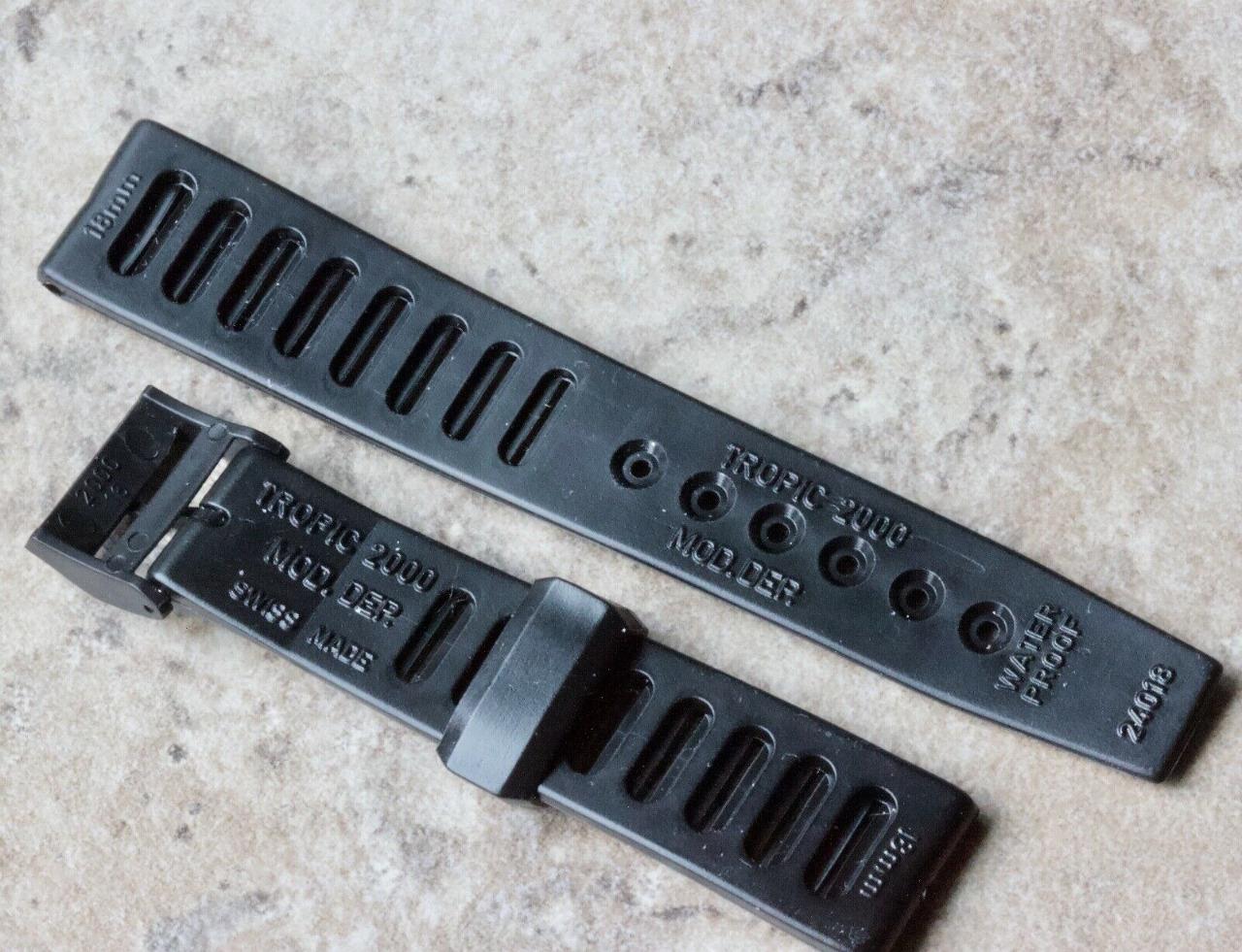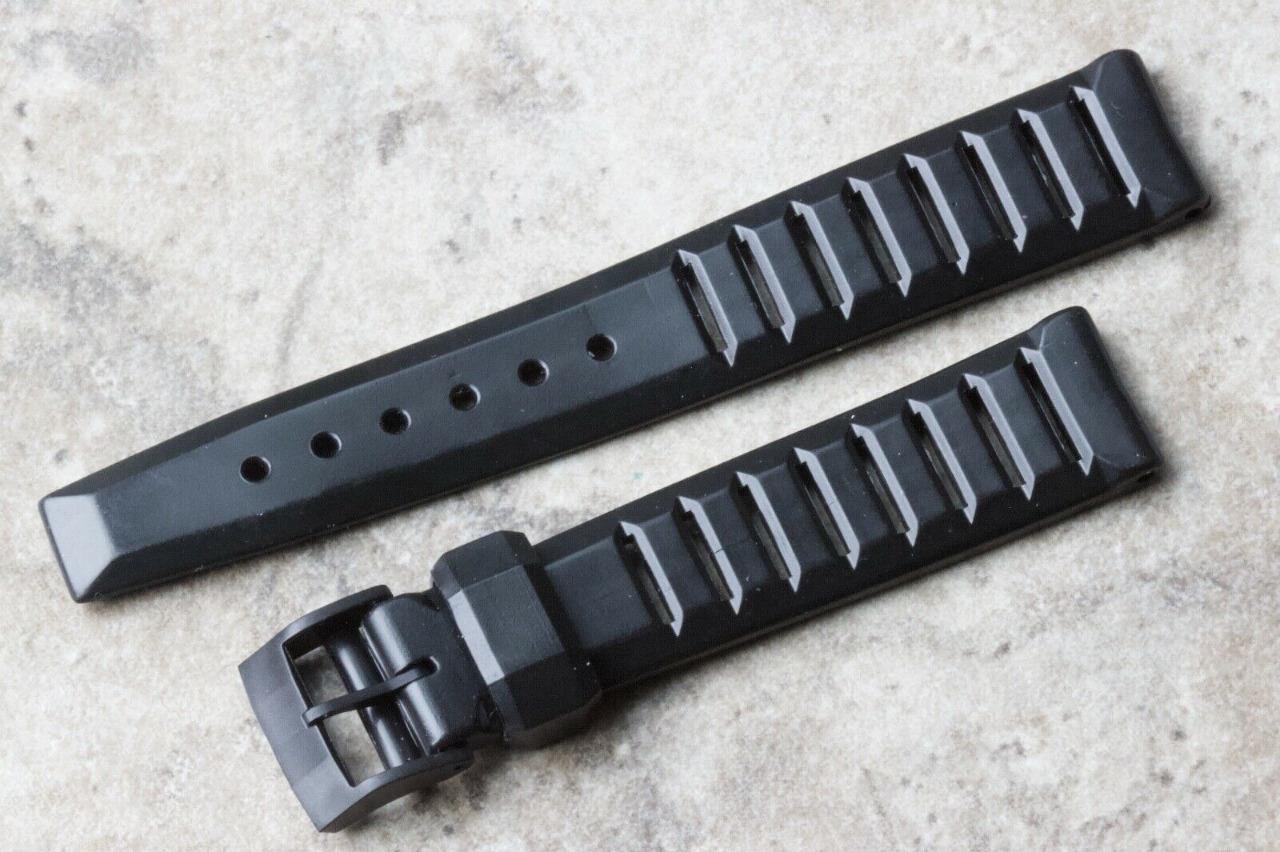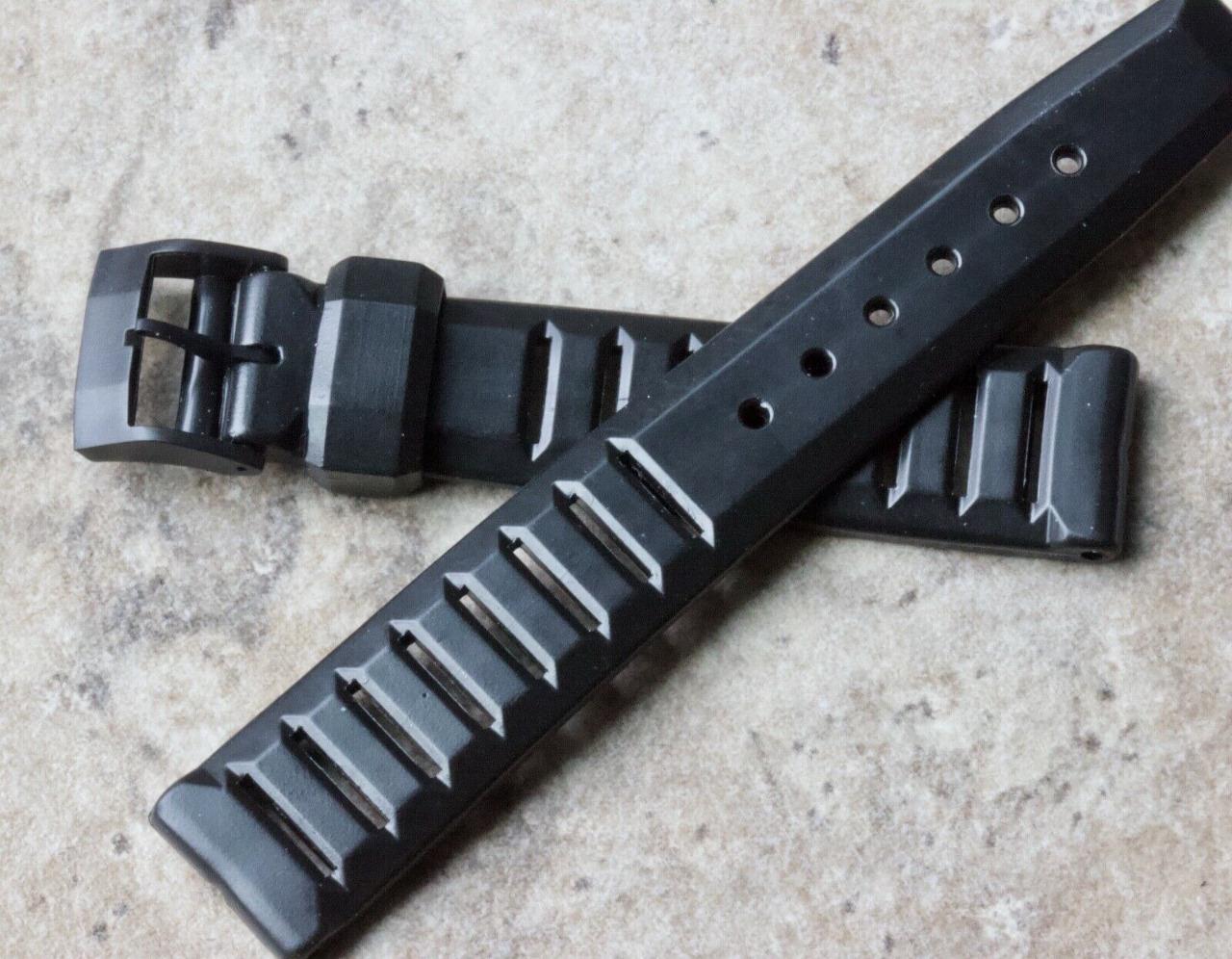 Great combination of a genuine 18mm ends Swiss Made vintage Tropic 2000 dive band with its original black nylon buckle to match a PVD watch or with a steel signed Heuer buckle to match a steel Heuer. Genuine Tropic 2000 strap is made from nice soft black rubber with slots and very unique faceted features, which follows through on the faceted buckle. We are also offering an option to get this band matched with a steel Heuer reissue buckle for a Carrera. The original Swiss waterproof watch strap is New Old Stock from the 1960s/70s. Now very rare items to find in the most sought-after sizes and styles. The Heuer buckle has a 16mm opening. We have just a few in 18mm left. Just one with the black buckle left.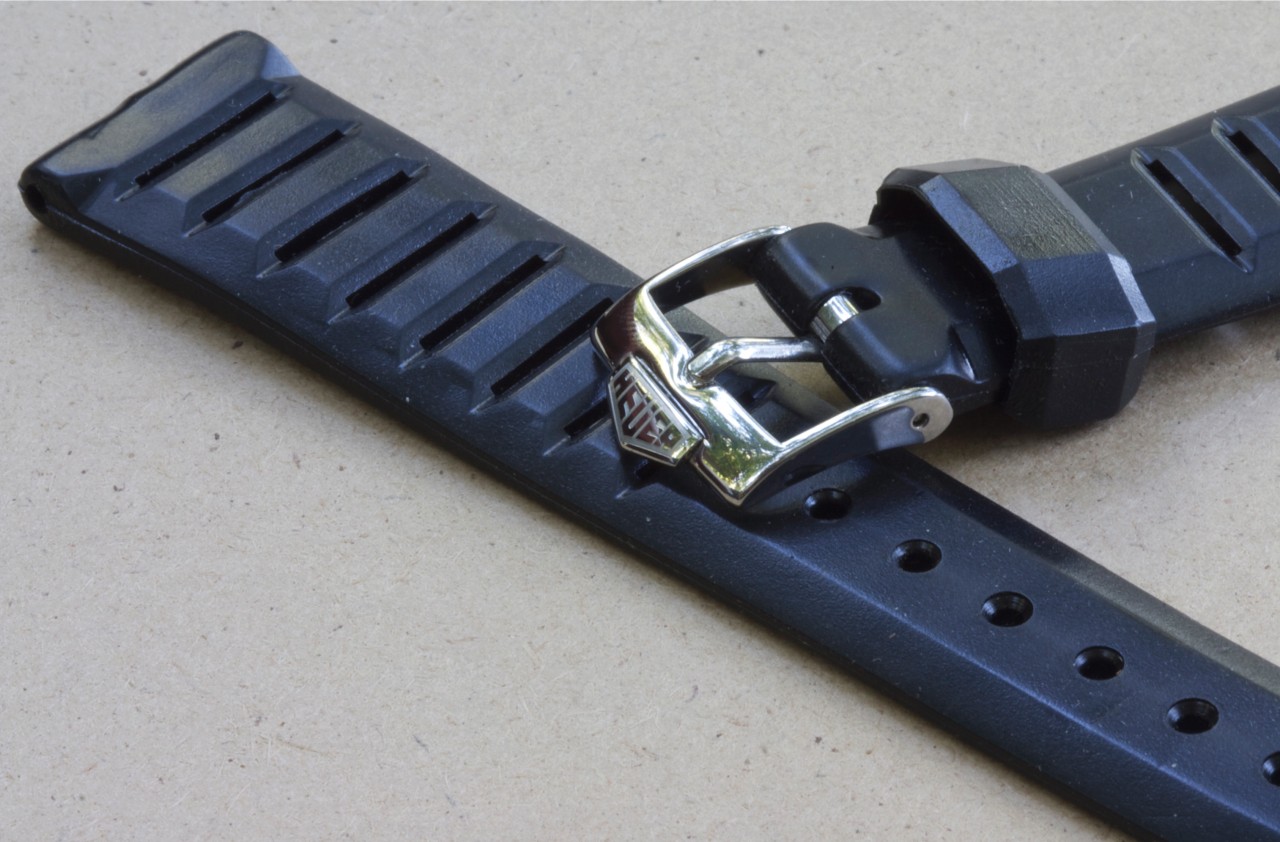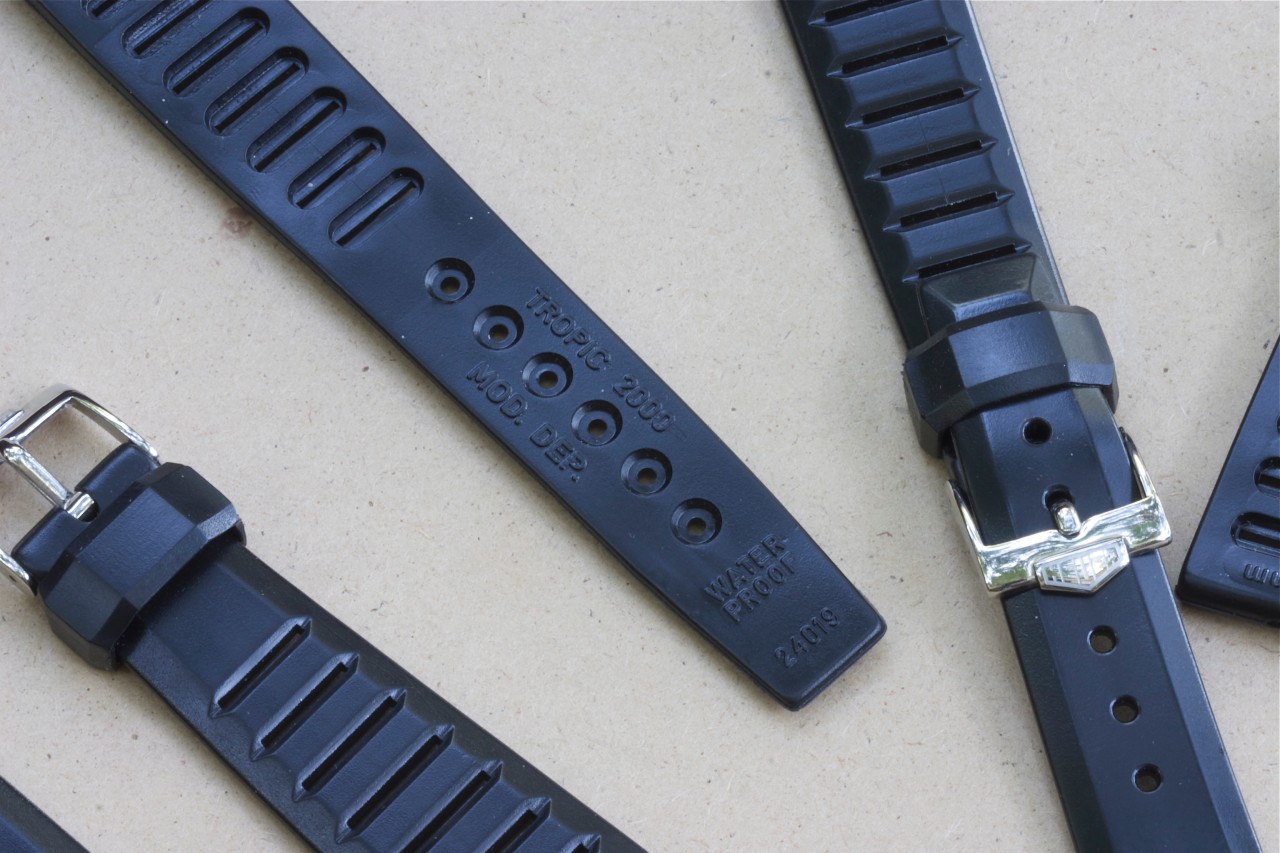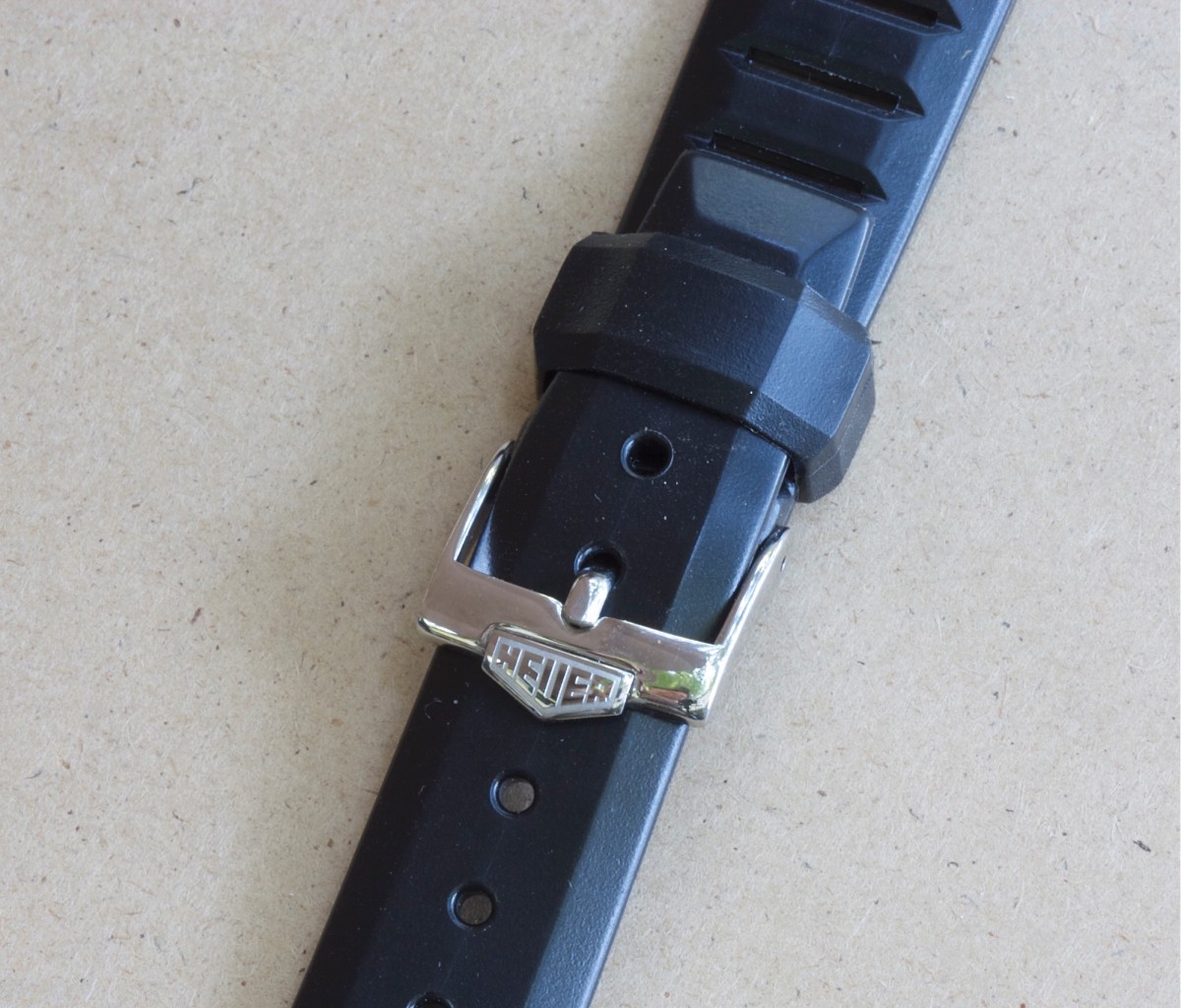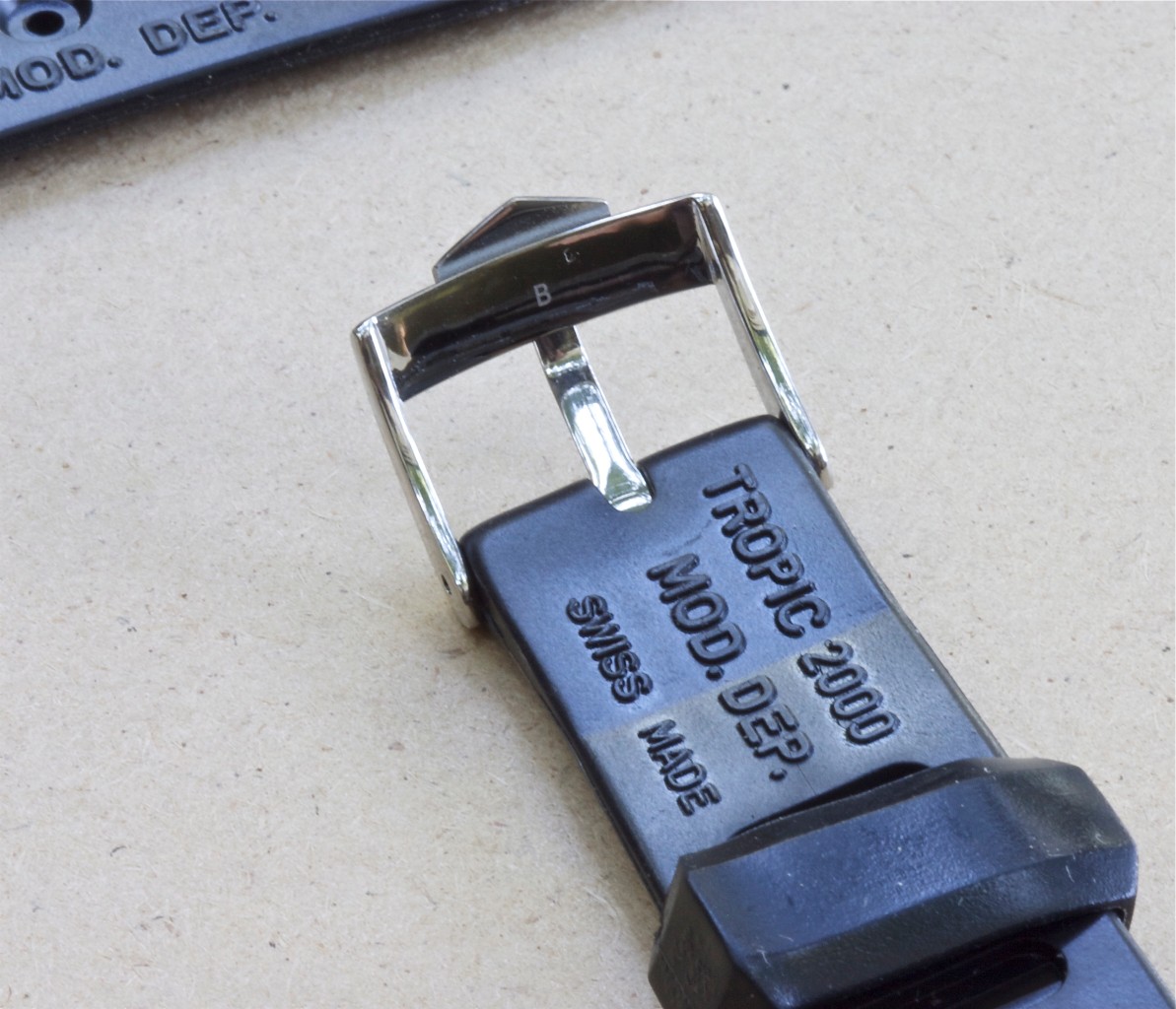 Signed Tropic 2000 Mod. Dep. Swiss Made Waterproof. This strap is 4mm thick where it meets the watch. Large 2mm spring bar holes. Single sliding faceted style keeper matches the angles of the strap, which is a very unique detail. Standard length band measuring 7 1/2 inches (19cm) placed end to end, not counting the buckle. Metric measurements are 115/75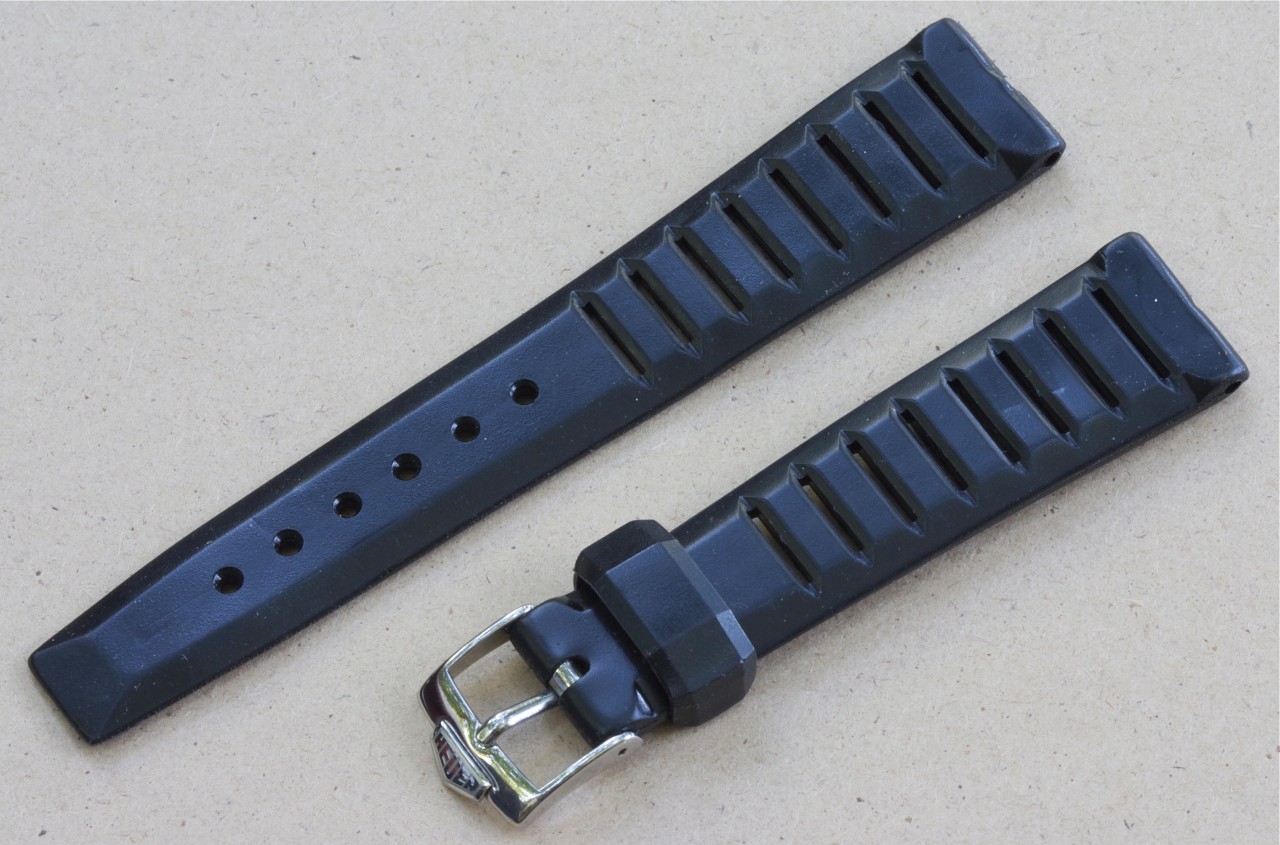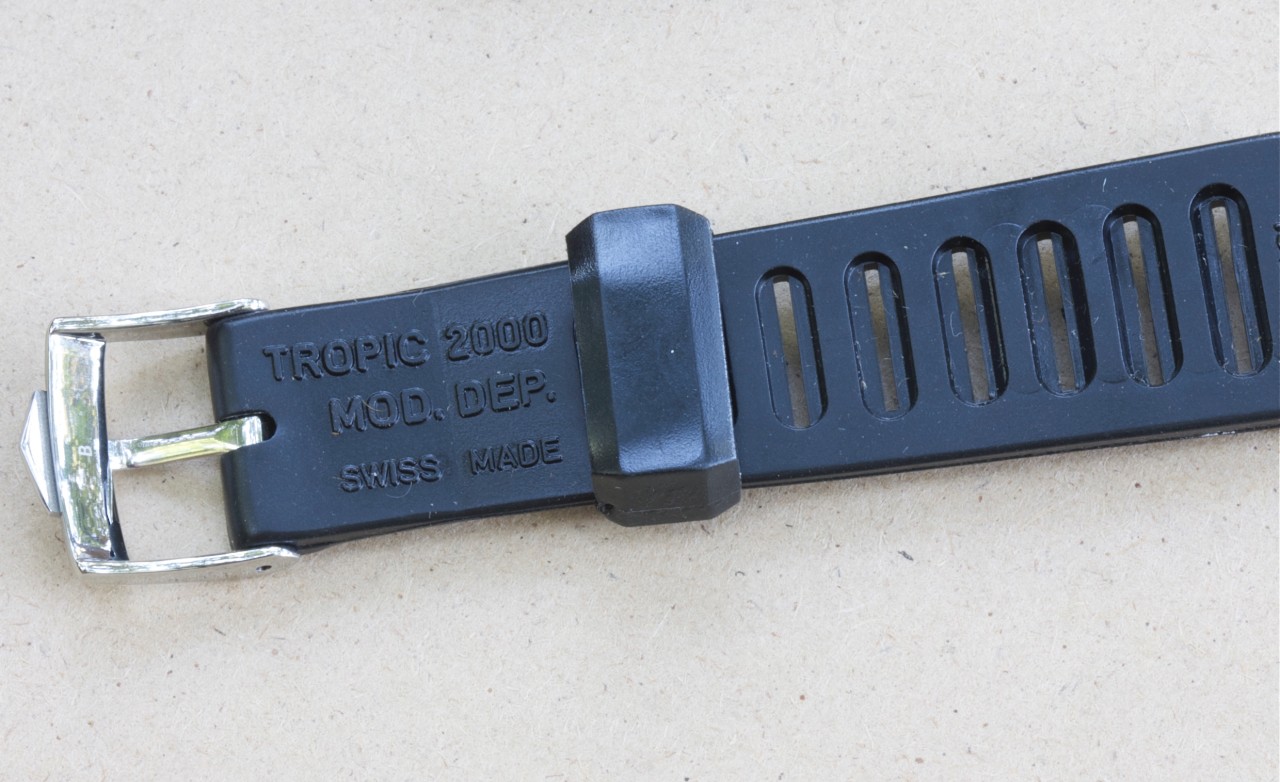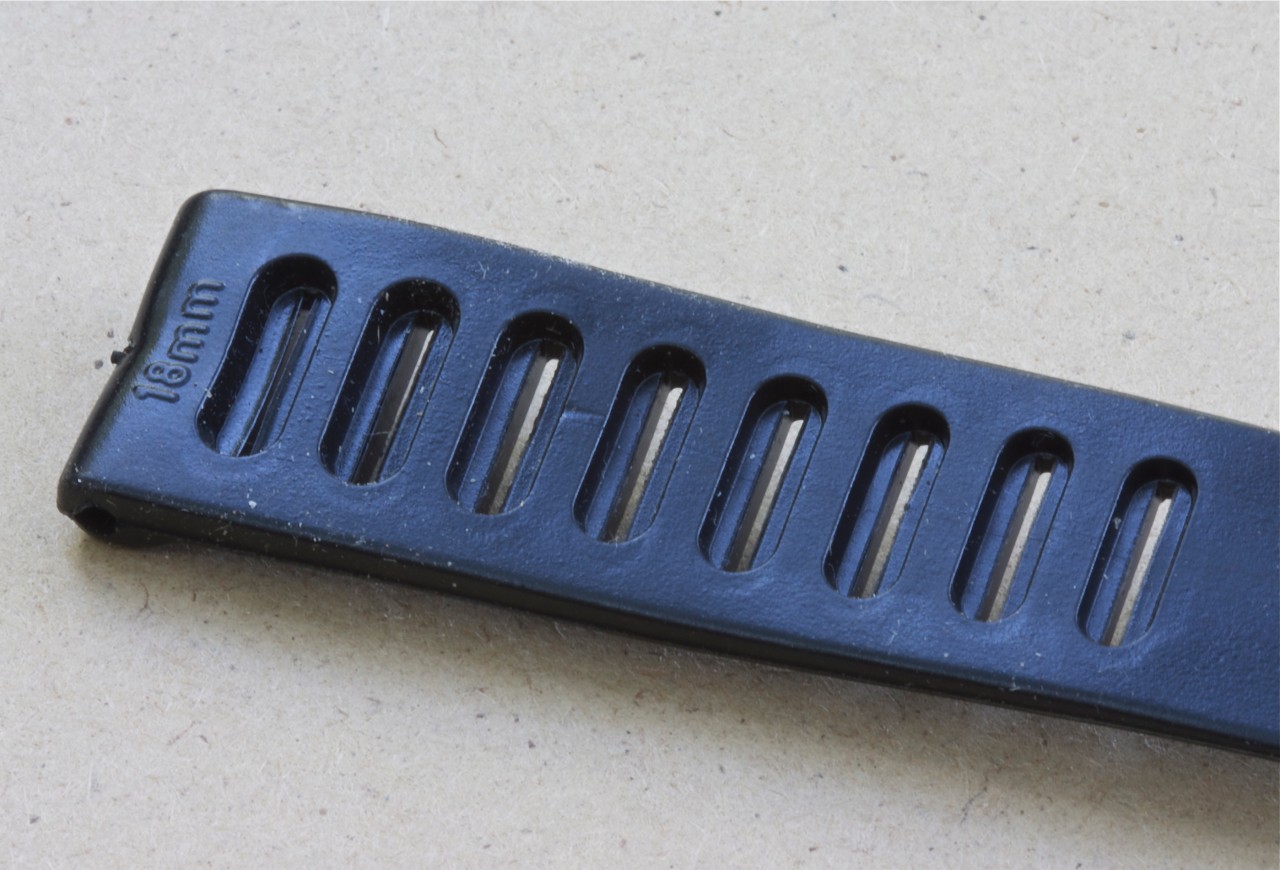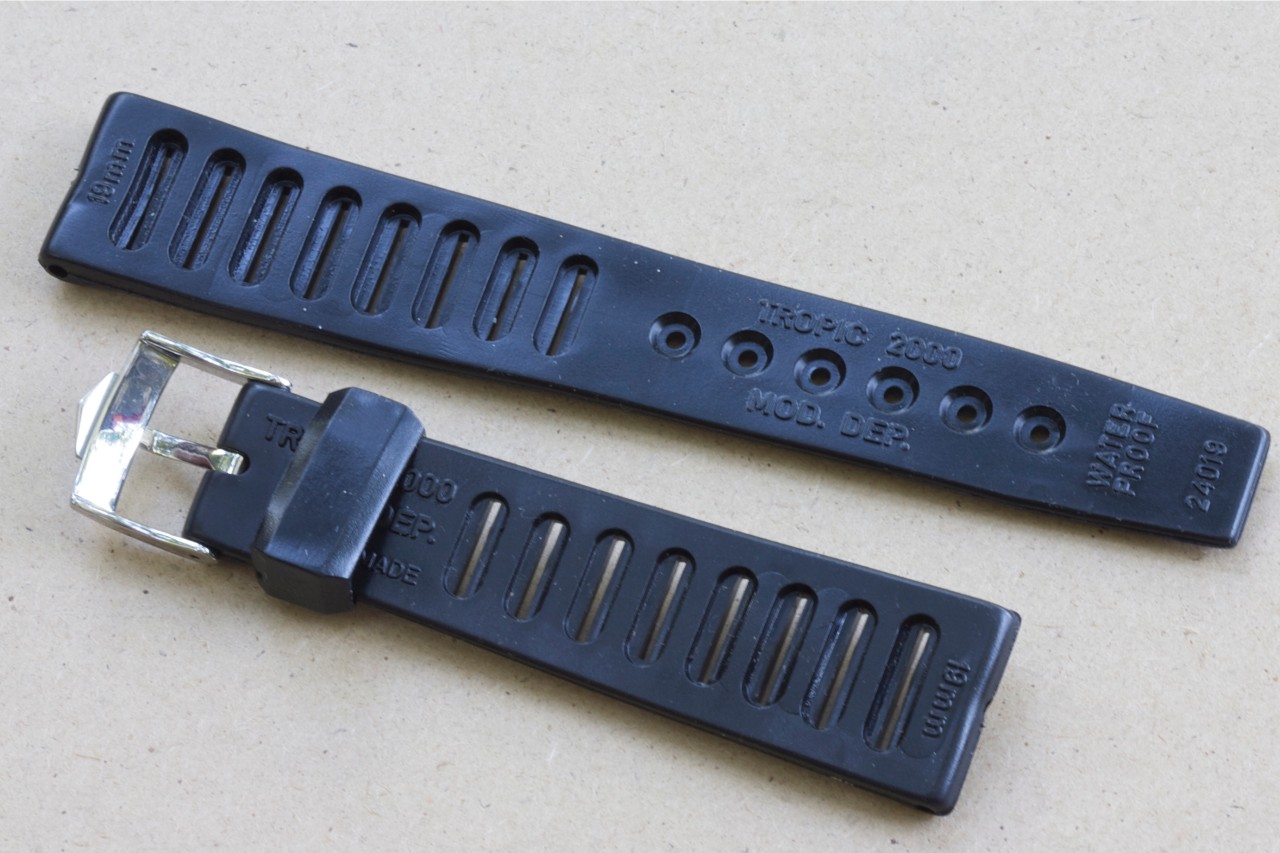 PRICE
18mm - $295 with Heuer buckle
18mm - $125 with original black buckle signed TRO 2000 on back or steel Tropic premium buckle signed ACIER on back
SHIPPING: U.S. buyers add $7.99 for USPS First Class shipping or $15.99 for Priority. International buyers contact us for shipping rates.
PAYPAL or QUESTIONS to billmahoney@aol.com
Thanks - Bill Mahoney (Squinky)
Squinky.com
We also have a large variety of other Tropic dive bands in the Tropic Rubber Straps section at Squinky.com