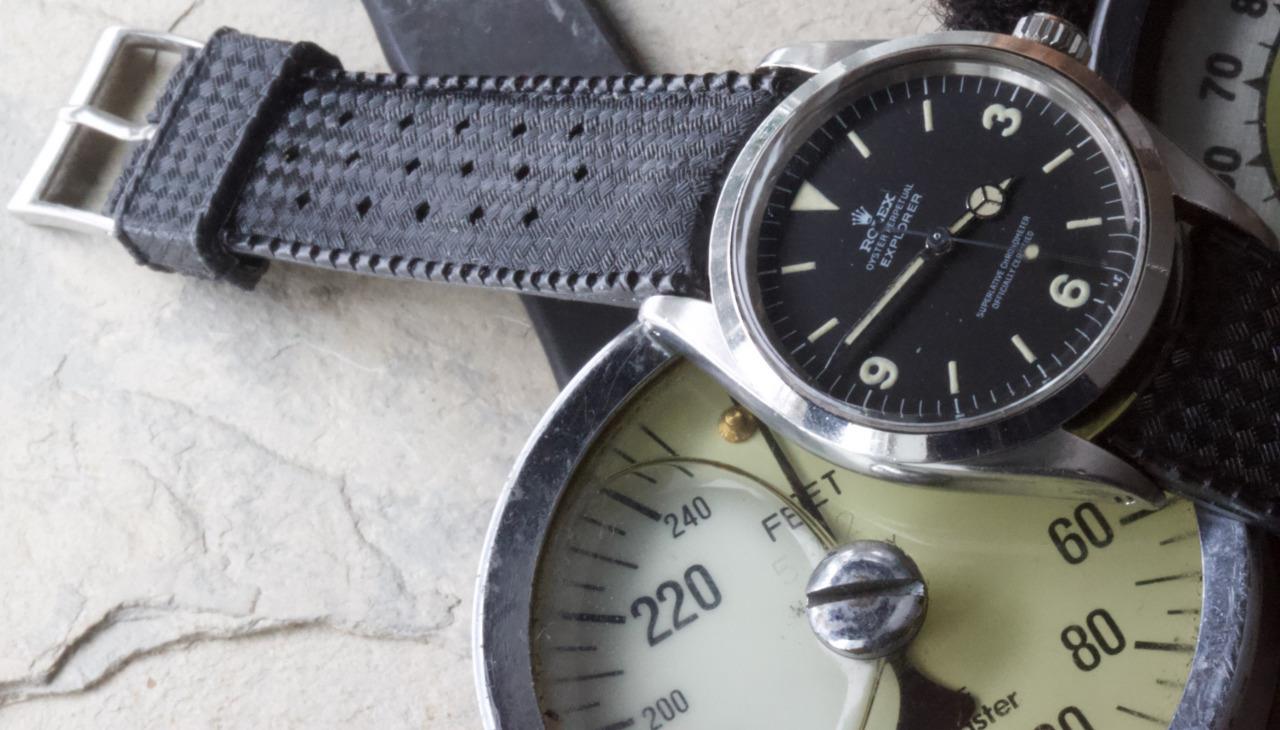 Most rare of the 1960s/70s Tropic type band styles, to fit your 20mm Rolex Explorer, Submariner or Rolex GMT sports models, and also those larger lug 22mm watches. These unsigned Tropic type straps have very supple rubber and are a great bargain these days with the price of Swiss Tropic bands soaring.
New Old Stock from the 1960s and '70s with the curved ends that fit your vintage watch's curved case. These feature 16mm size buckle ends to take the most common Rolex, Breitling, Heuer, Omega or other brand buckles
20MM CURVED ENDS VINTAGE RUBBER DIVE BAND - $175
Longer length straps measure 8 inches long (21cm) placed end to end, not including the buckle. Metric size is 115/75. (You'll find the Swiss Tropic bands in 20mm with curved ends are quite a bit shorter.) Single sliding keeper. Strap is 4mm thick at the watch end. With a 16mm buckle end. The band is unsigned.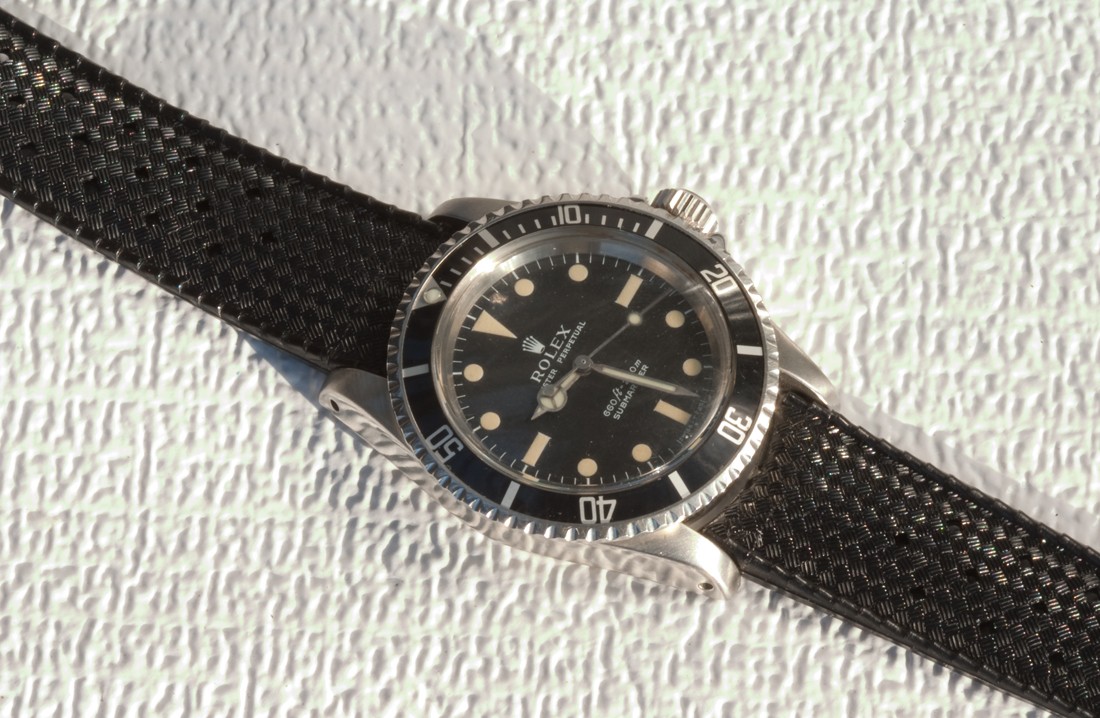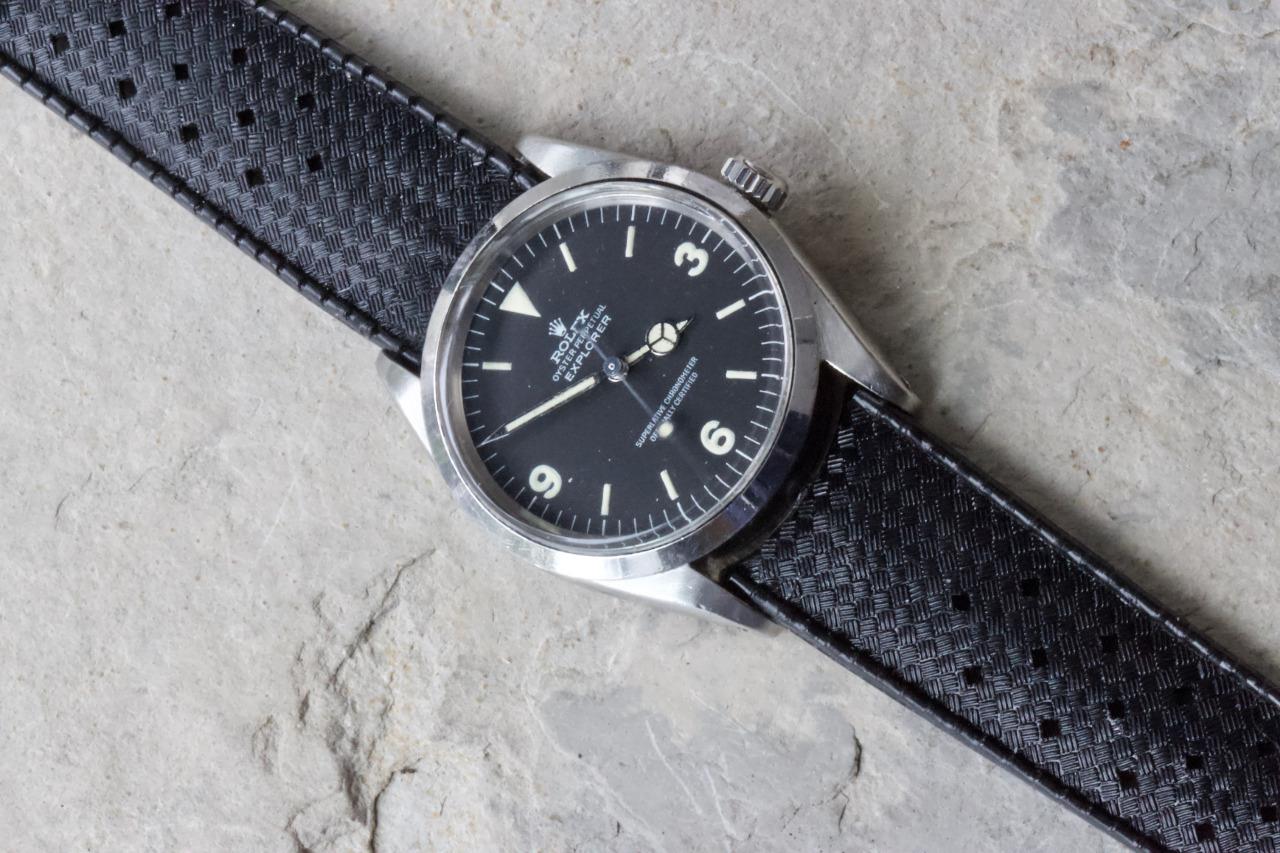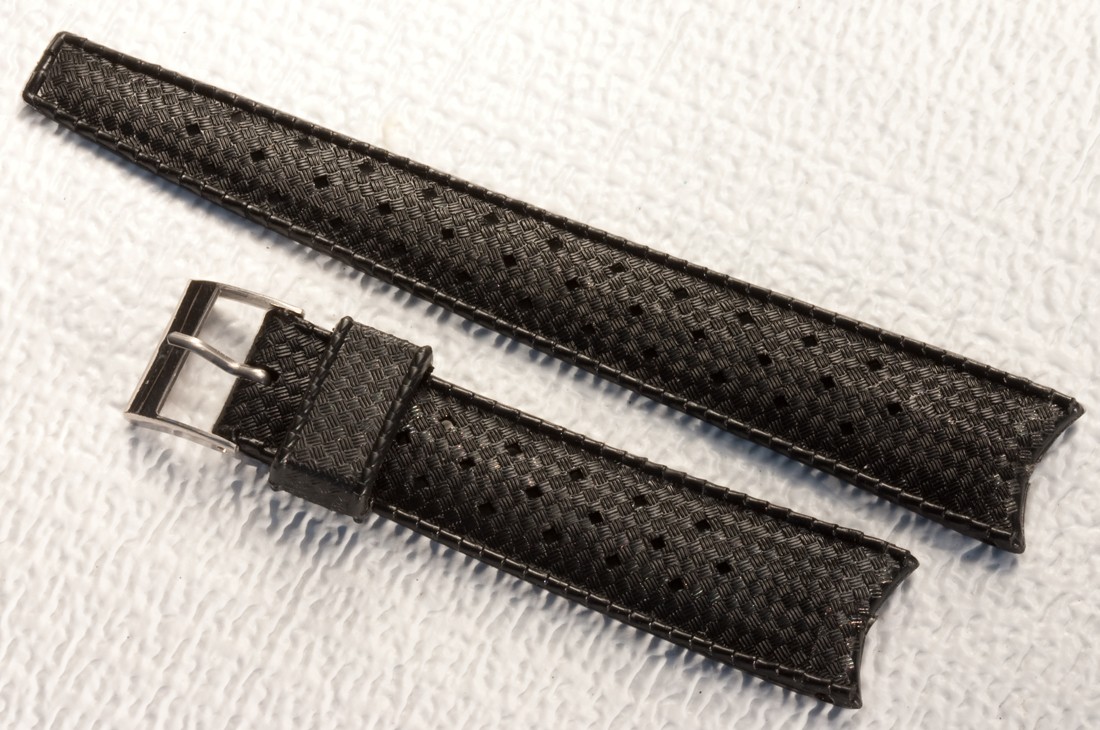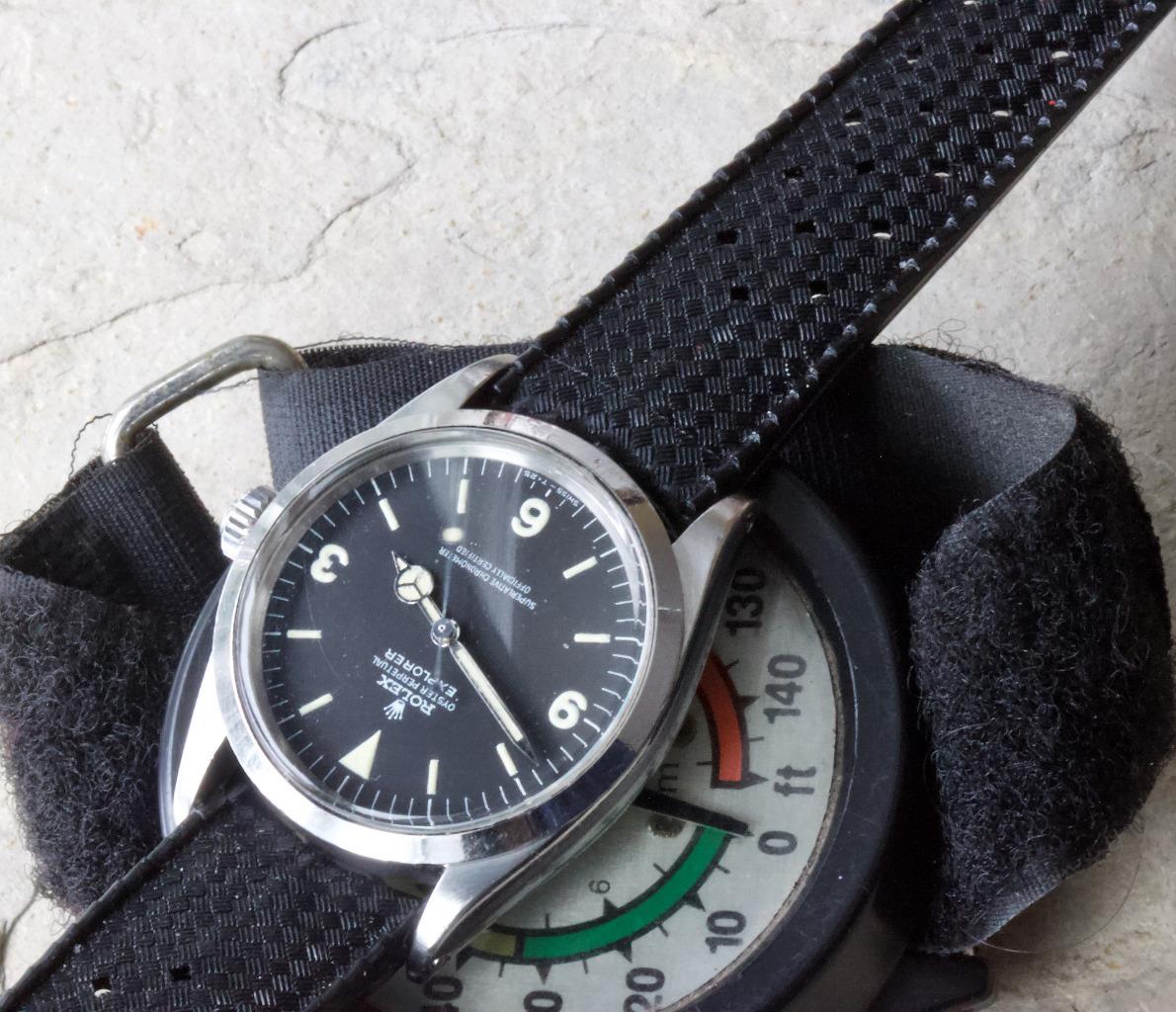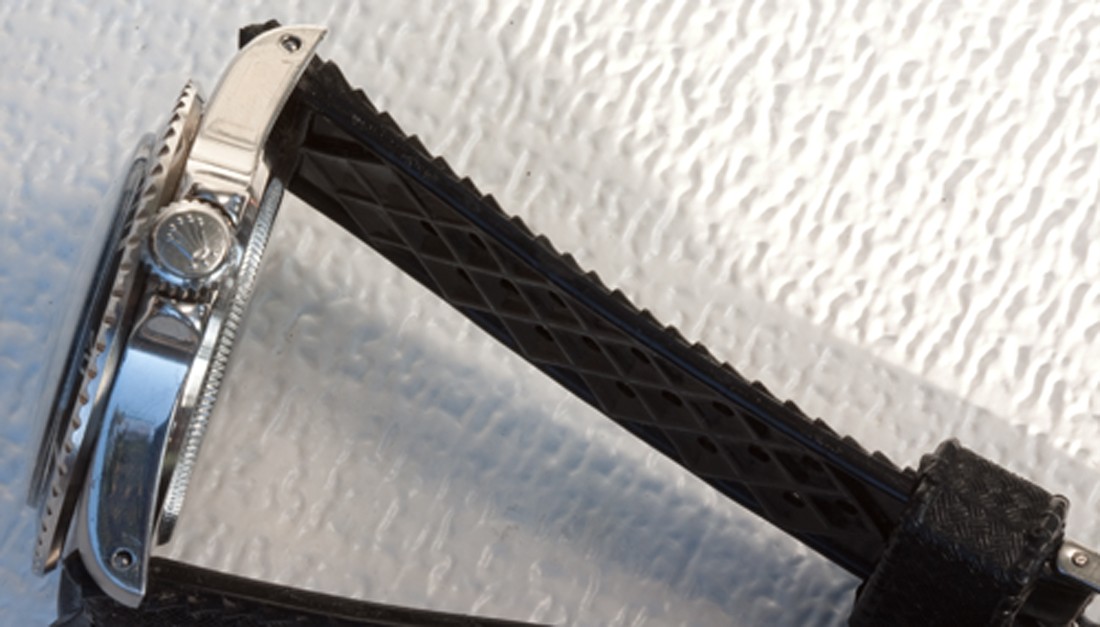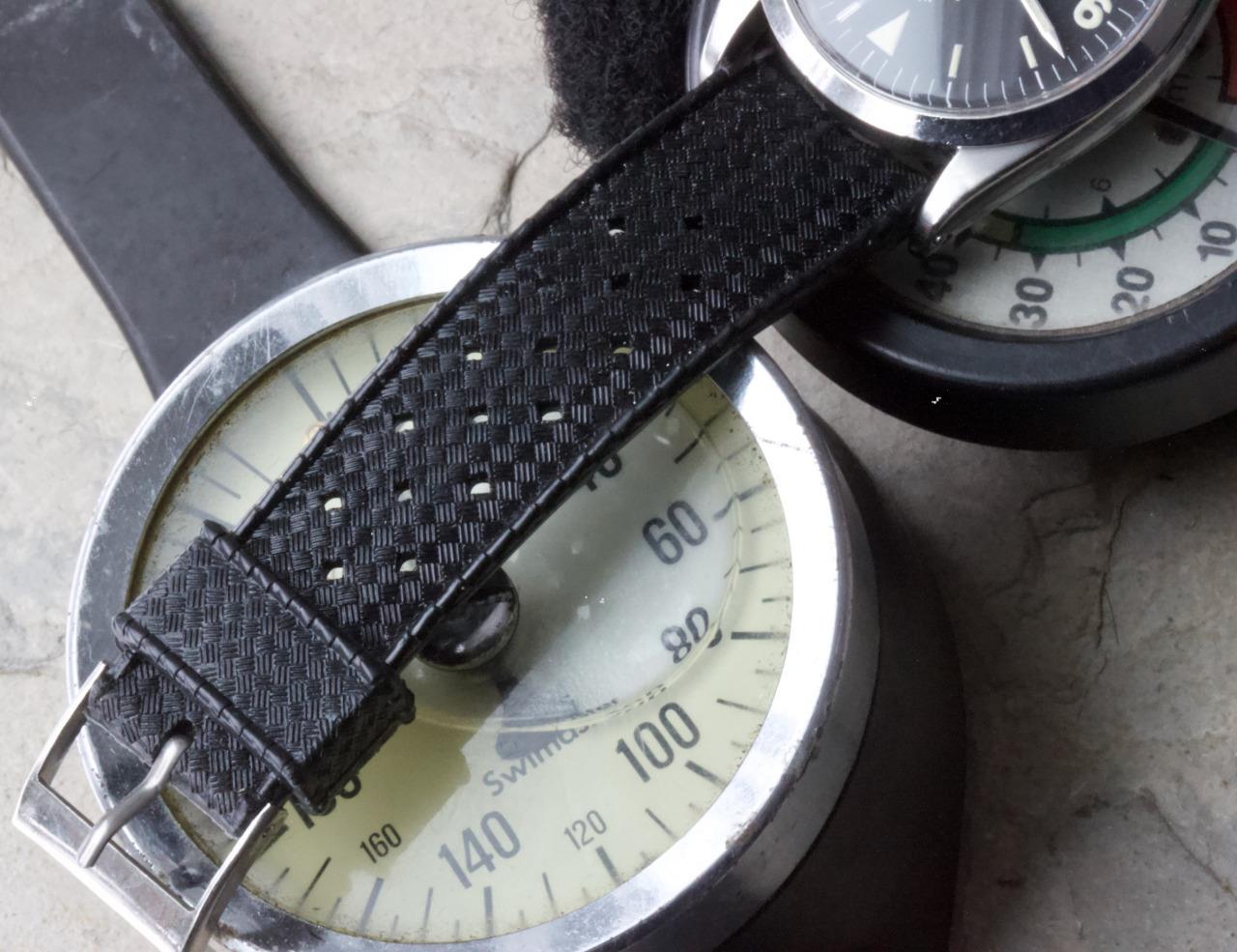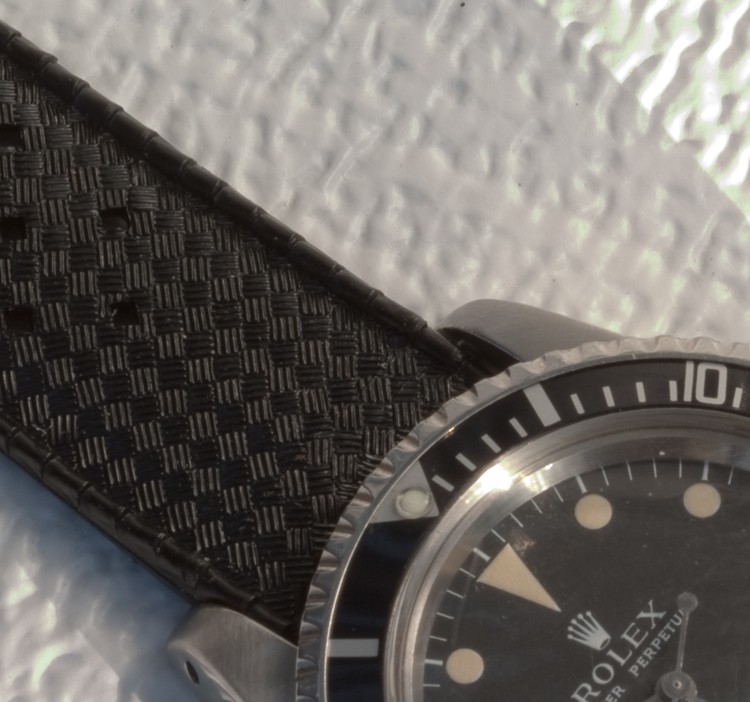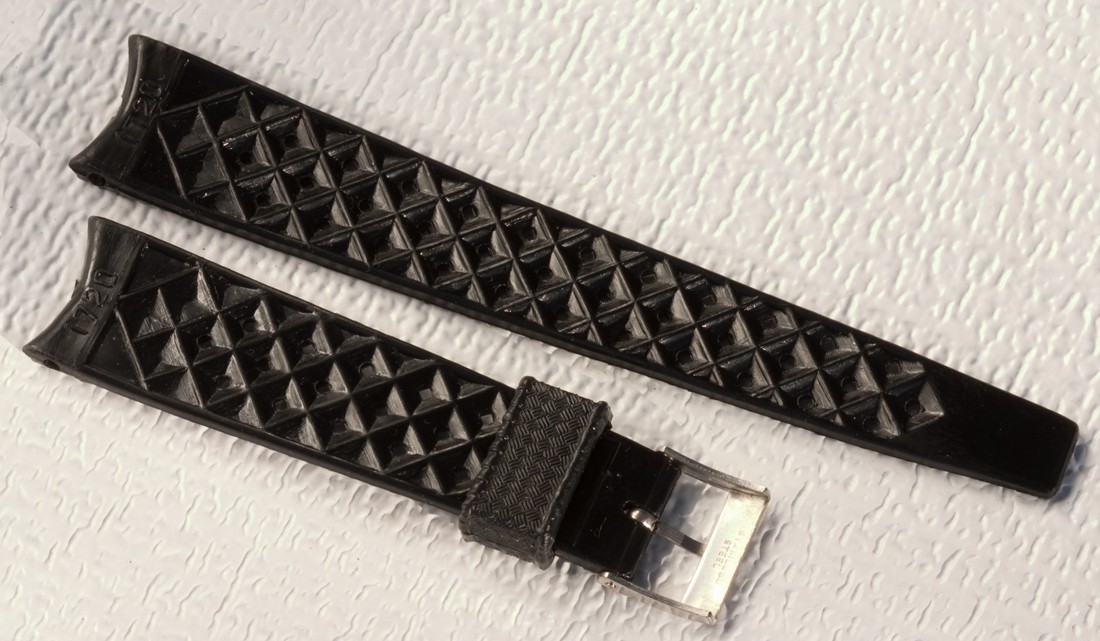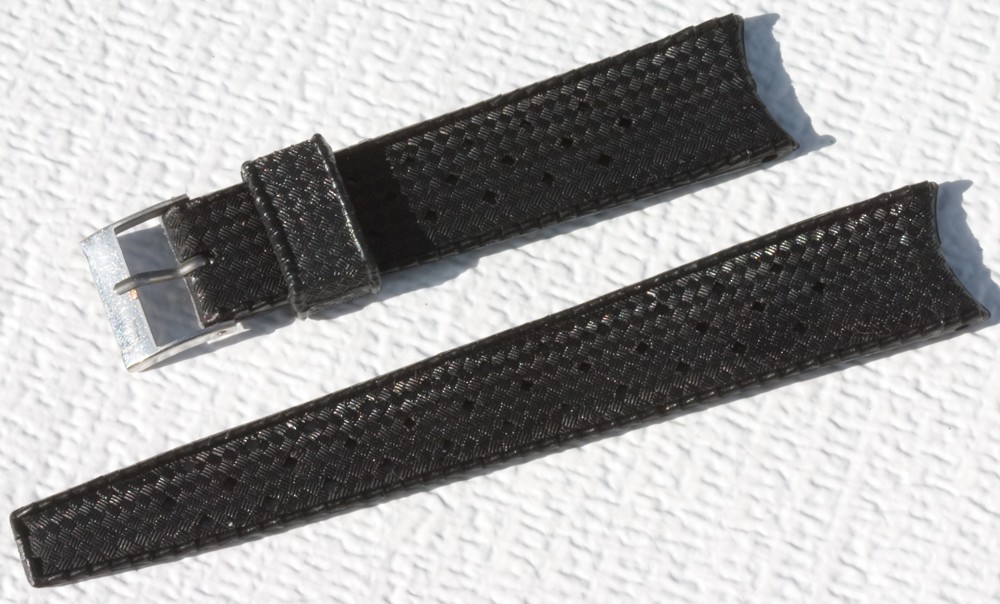 https://img.auctiva.com/imgdata/9/9/4/6/5/7/webimg/1049122614_o.jpg
22MM CURVED ENDS VINTAGE RUBBER DIVE BAND - $175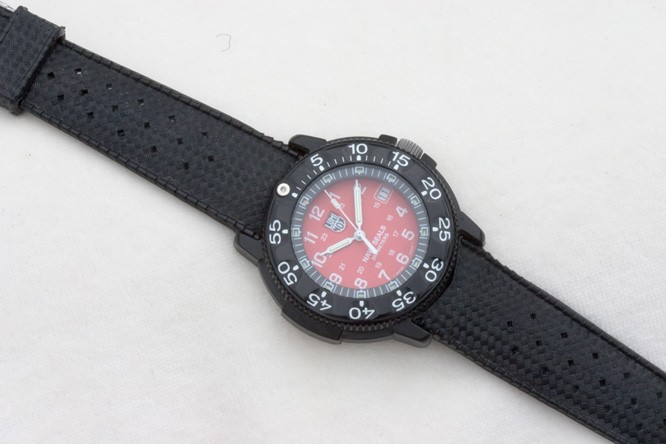 This is the type of vintage band that came with Breitling models, large 22mm dive models and other fine watches in the 1960s and 70s. The band is unsigned. Strap measures a generous 7 7/8 inches placed end to end (20cm), not counting the buckle. Metric size is 125/75. Strap is 4mm thick at the watch end. Large spring bar holes. Buckle end is 16mm.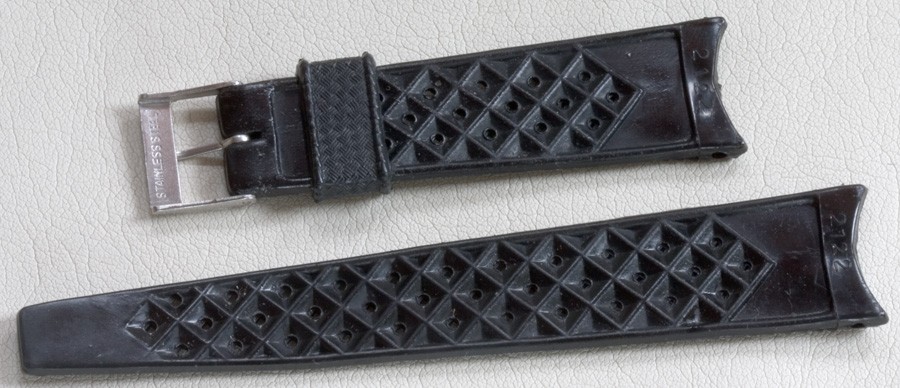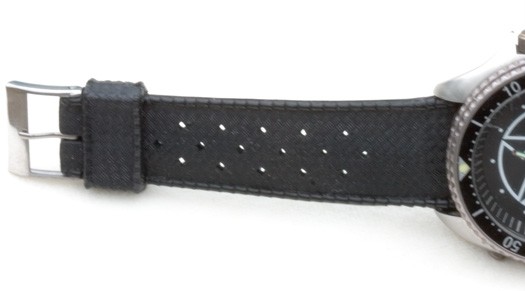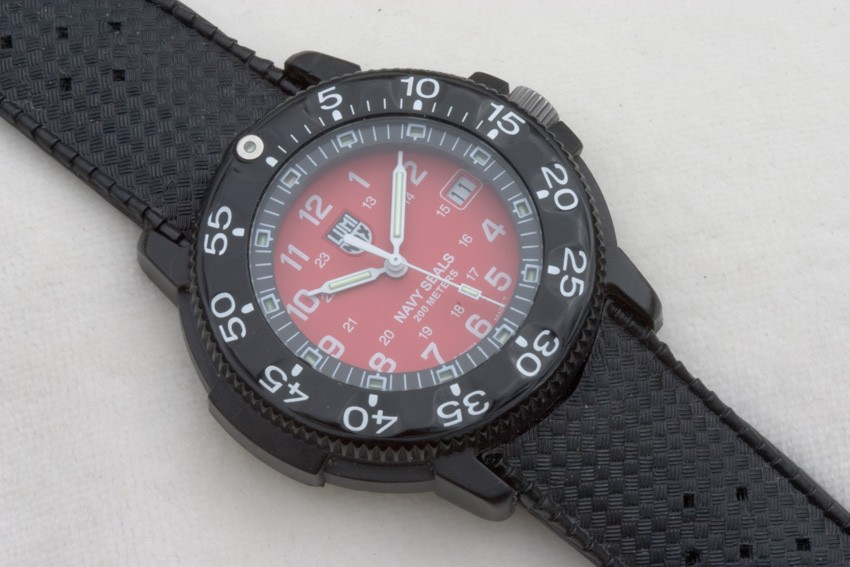 UPGRADE YOUR BUCKLE THIS THIS ORIGINAL SWISS TROPIC STYLE FOR $25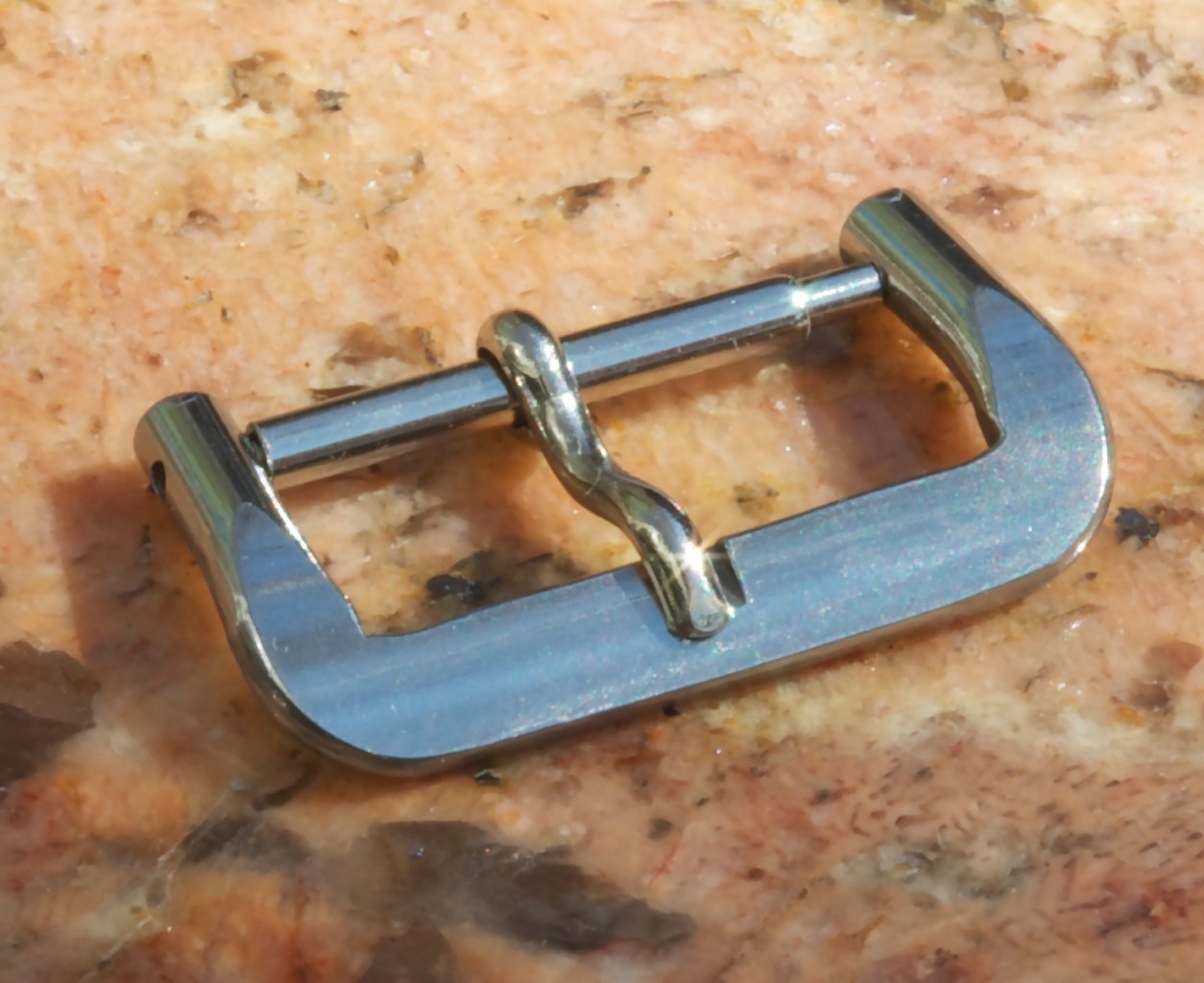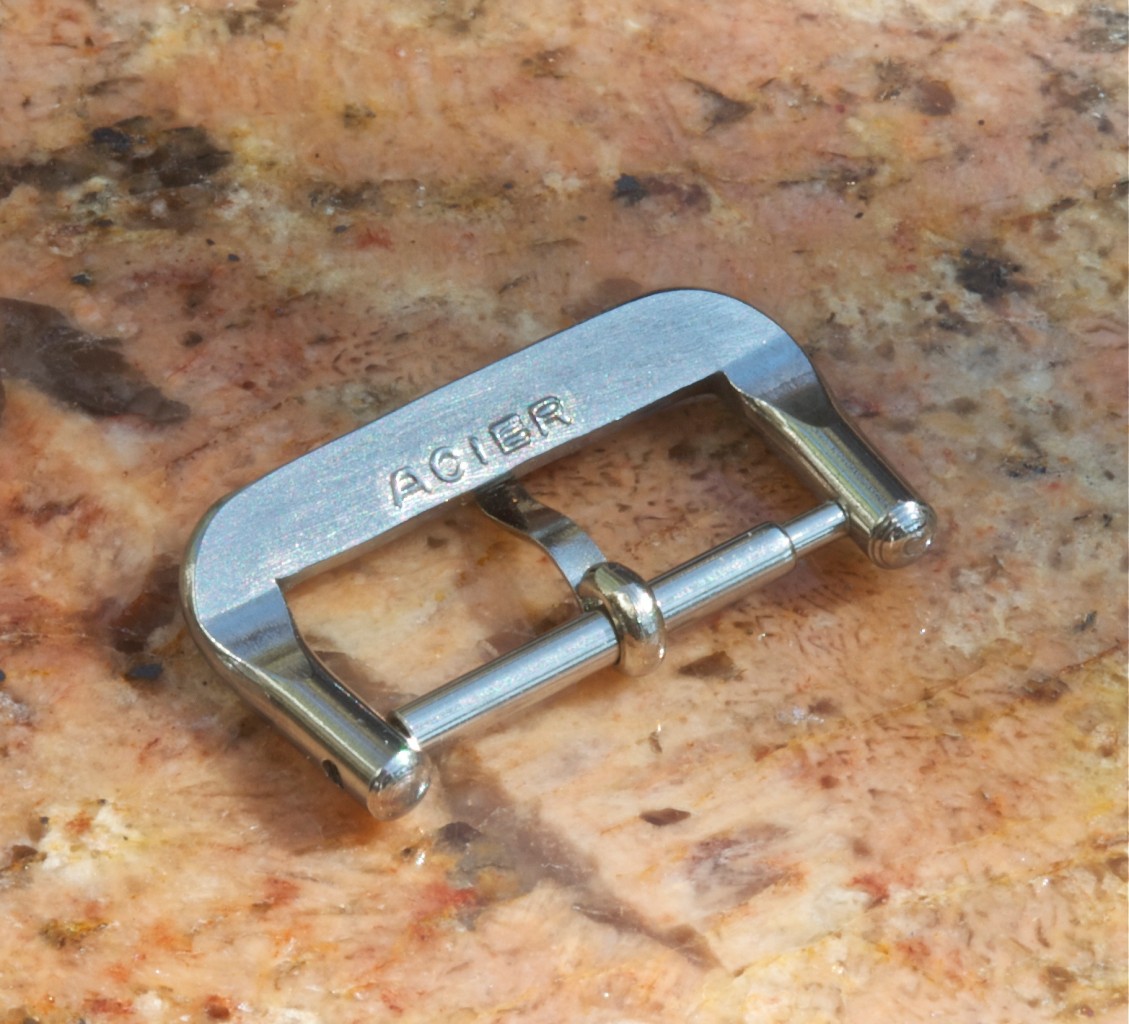 For a limited time, you can buy one of the original Swiss Tropic premium type buckles shown above to upgrade your band to the look of the $300+ Swiss Tropics. Just $25 if bought with one of these bands.
SHIPPING
U.S. shipping for $7.99 for USPS First Class shipping and tracking in the United States. INTERNATIONAL SHIPPING to most other countries for $24.99 by First Class or $69.99 by Express arrives in 3-4 days for $85.
PAYMENT & QUESTIONS
Paypal or email to billmahoney@aol.com
I have many references here. Thanks - Bill Mahoney
Squinky.com
Browse Squinky's Tropic Rubber Straps section to see many other 18mm, 19mm, 20mm styles and 22mm Authentic Swiss Tropic type bands with curved or straight ends and more than 100 tropic type styles at lower prices.